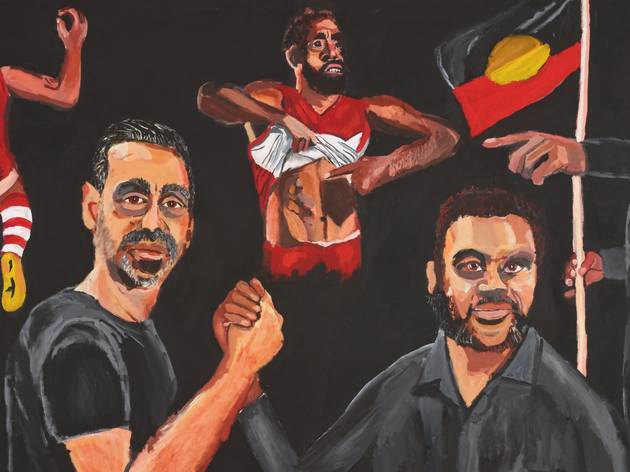 The best art exhibitions in Sydney this month
From the history-making Archibald win, to California dreams by way of Japan, we hand-pick the shows you shouldn't miss
Thanks in large part to their often spacious venues, art galleries have been at the forefront of the creative dust-down and relight-up as we gradually work our way back towards Sydney being fully open for business. Exploring the many excellent exhibitions avialable to culture vultures is a brilliant way to help the city get back up on its feet.
Even if it sometimes means taking a timed ticket adn waitign our turn, at least that allows for some intimate one-on-one time with the art, darlings. So here's our guide to the coolest exhibitions on the go this month.
The best art around Sydney this month
The best art to see on the streets
Sydney is home to a vibrant community of street artists, always ready to bring a splash of colour, a touch of provocation, or just the perfect Instagram backdrop to our city's streets. But as with just about every piece of real estate in Sydney, these unlikely canvases are hotly contested spaces.