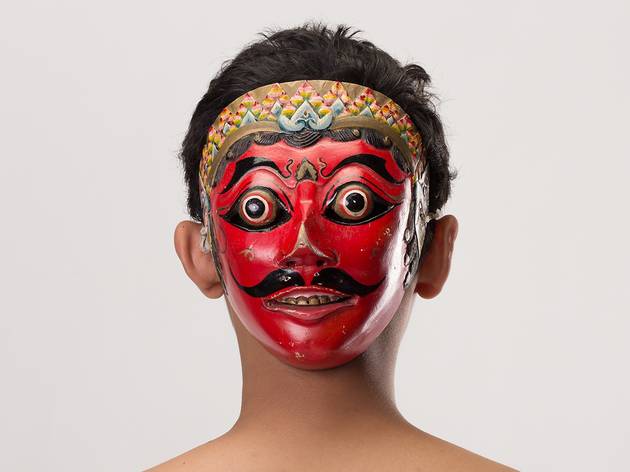 1/10
Photograph: Leyla Stevens | 'Safe Passage' 2013, Leyla Stevens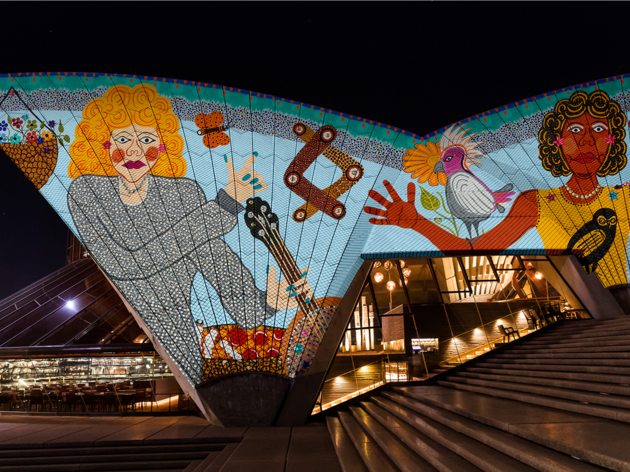 2/10
Photograph: Kaylene Whiskey | 'Dolly visits Indulkana', 2020, Kaylene Whiskey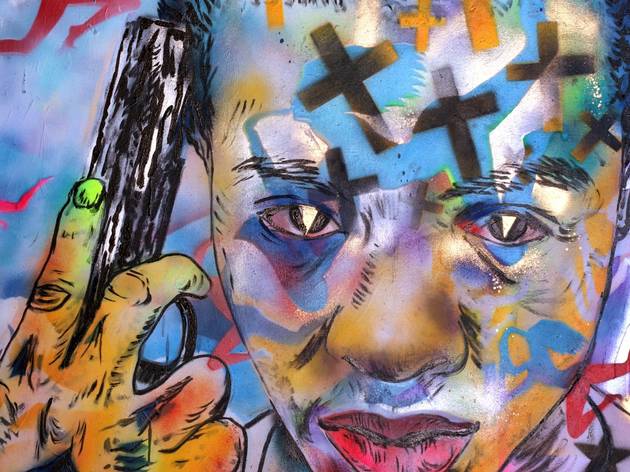 3/10
Photograph: Casual Powerhouse | 'Lil Mac', 2019, George Gittoes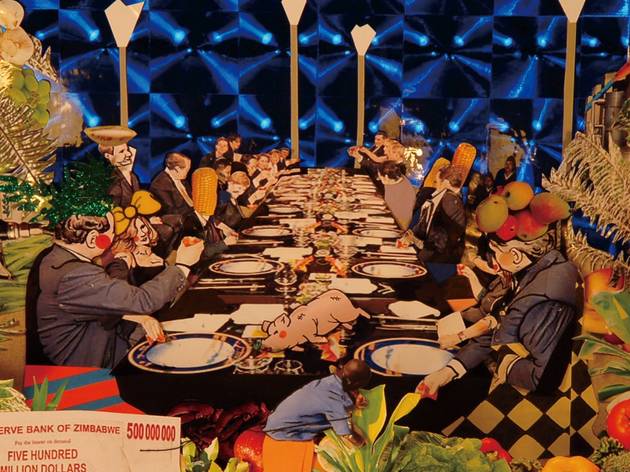 4/10
Photograph: on loan from the White Rabbit Collection, Sydney © Tu Pei-Shih | detail of 'Who cares about the real', 2008, Tu Pei-Shih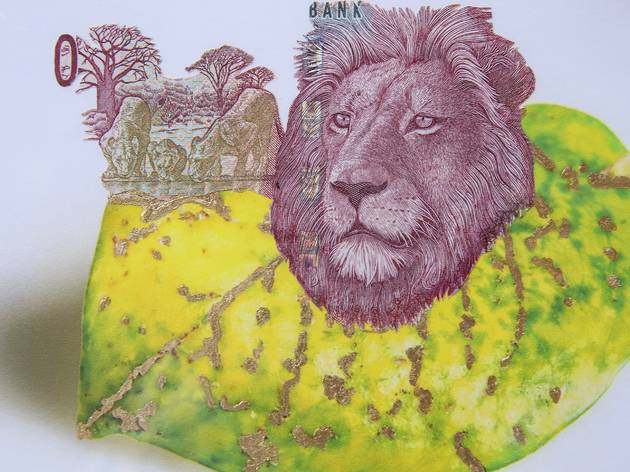 5/10
Photograph: Abdullah M I Syed and Gallery Sally Dan Cuthbert | detail, Currency of love, 2016-20, Abdullah M I Syed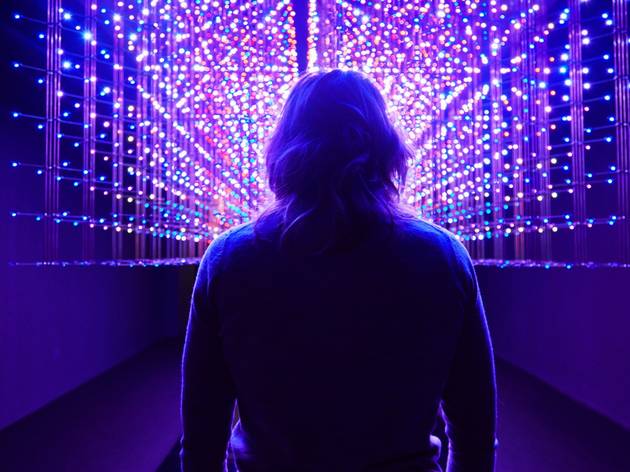 6/10
Photograph: White Rabbit | 'Miniature', 2015, LuxuryLogico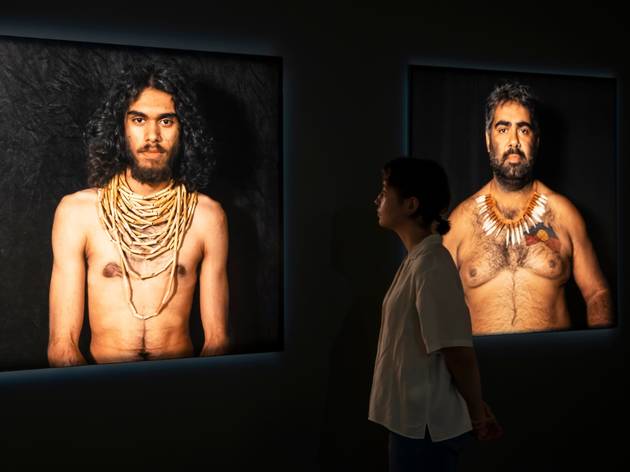 7/10
Photograph: Anna Kucera | Photograph of Jacob, 2020, Maree Clarke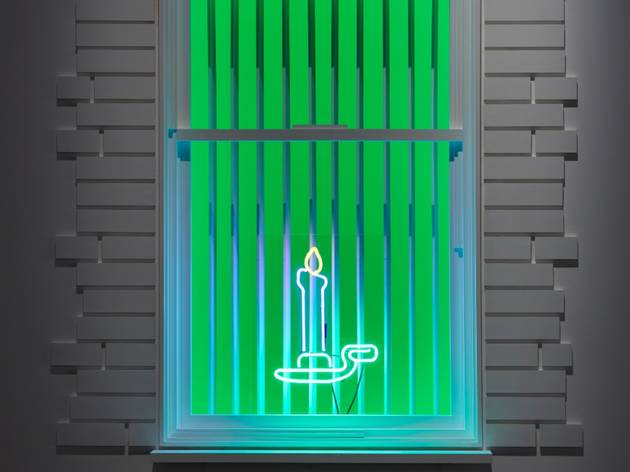 8/10
Photograph: Zan Wimberley | Burning Candle, 2021, Darren Sylvester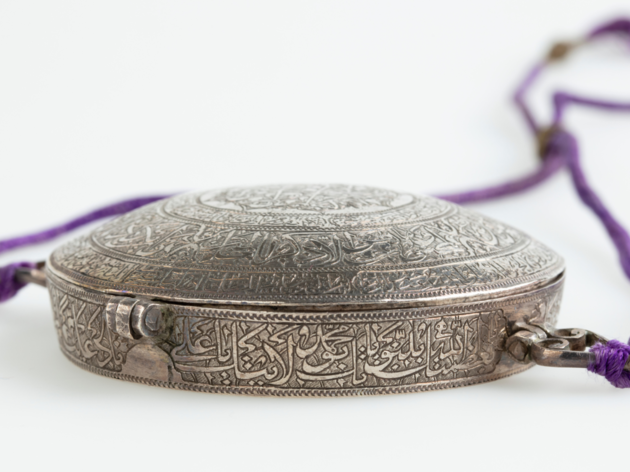 9/10
Photograph: Supplied/Powerhouse Museum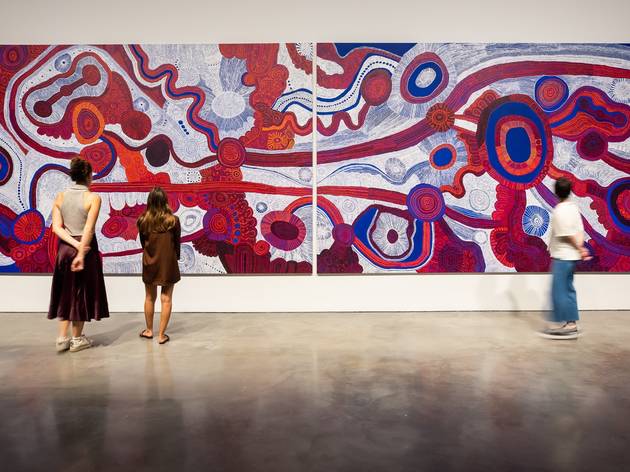 10/10
Photograph: Anna Kucera | Antara, 2020, Betty Kuntiwa Pumani
The best art exhibitions to see in Sydney this month
Glowing art is making its way out onto the streets as darker nights set in
Winter may be coming, but who needs to worry about the cold and rain when you can lose yourself in a gallery, museum, or even rug up and head out onto the streets to see some of Sydney's most glorious art shows?
Right now you have biennial celebration The National in full flow at the MCA, Art Gallery of NSW and Carriageworks. The Sydney Opera House sails are aglow every night with First Nations art for Badu Gili: Wonder Women, and Campbelltown Arts Centre is hosting a stunning exhibition exploring the diaspora experience. Plus you can check out illumianted art and storytelling festival Curated Stories in Light while you wait for Vivid.
Read on for our must-see list of the coolest exhibitions this month.
The best art around Sydney this month
The best art to see on the streets
Sydney is home to a vibrant community of street artists, always ready to bring a splash of colour, a touch of provocation, or just the perfect Instagram backdrop to our city's streets. But as with just about every piece of real estate in Sydney, these unlikely canvases are hotly contested spaces.