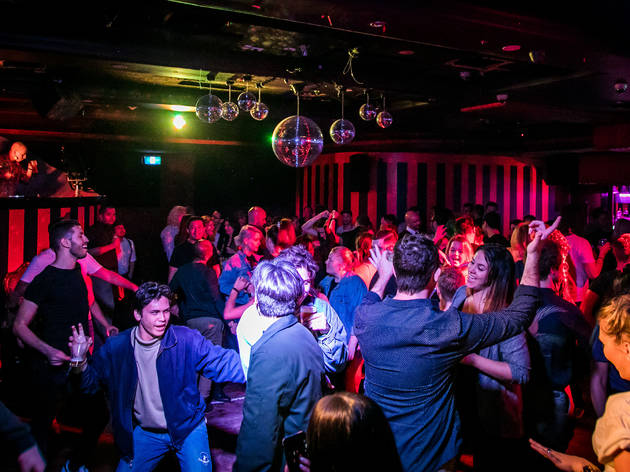 The best dancefloors in Sydney
Get your groove on at one of Sydney's most poppin' bars, clubs and pubs
Dancefloors come in all shapes and sizes in Sydney – sticky-floored pubs can double up as heaving rave caves, slick neon-lit DFs and small bars transform into late night party dens when local DJs hop behind the decks.
It's been a long time coming, but as of March 2021, the lockout laws first introduced in 2014 are officially no longer in effect anywhere in Sydney. Just a few weeks later, after a year of strict restrictions, dancing is allowed again without any caps on numbers. Banished be our reputation as the town in Footloose! Celebrate by cutting some wicked shapes on one of Sydney's best dancefloors.
Let the queens (and kings) take the lead
There's always a lot of makeup and a lot of fabulousness going on, but the art of drag takes on many forms and styles – and in Sydney, there are so many ways for you to experience it. This is our guide to getting down with drag in the Emerald City.