 Claude Monet: The Spirit of Place
HK Heritage Museum's Claude Monet exhibition opens in May 2016 and features 16 select works by the impressionist master, including the famous water lilies of 'Nymphéa'.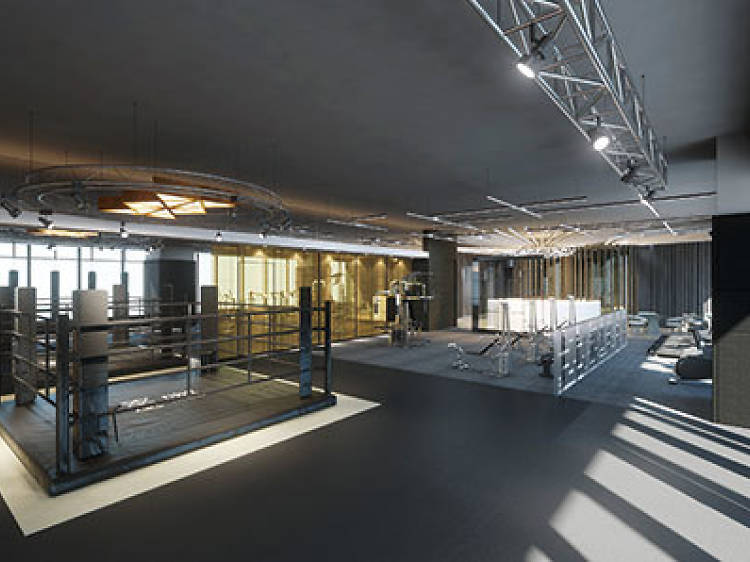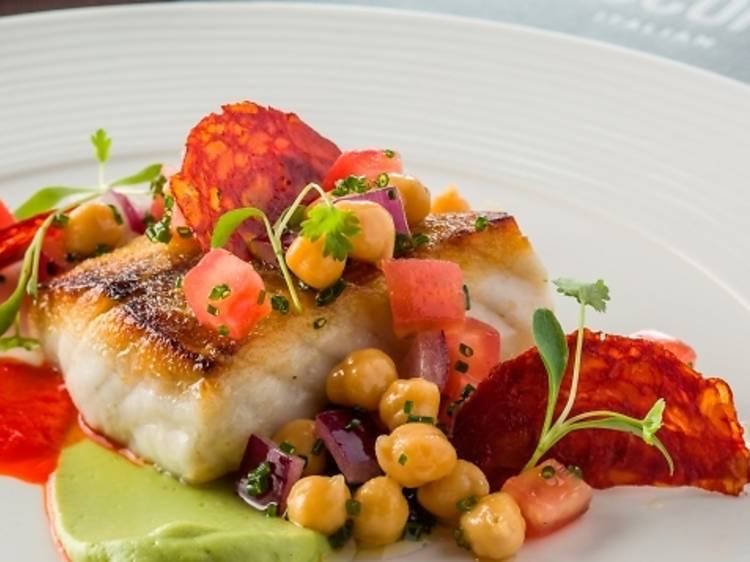 Cecconi's Italian
Almost brand spanking new but not quite, one of Hong Kong's favourite Italian restaurants has been given a makeover at its new location. Award-winning Australian chef Michael Fox has joined the ranks and injected some creativity into the classic Italian items on his new menu. Each dish is presented beautifully, packed full of colour and constructed like an art installation – if they didn't smell so delicious we'd be wary of tucking in and destroying them.  The new location hits the mark too – think Little Italy bistro meets New York loft. There's an inside out feeling to it, with an enclosed balcony lined with monochrome tiles and massive windows looking out over Wyndham Street. The service is impeccable too, our waiter seems to know exactly when we are ready to order without hanging over our shoulder.  For starters, we opt for buffalo mozzarella with heirloom tomatoes ($138), super simple and an Italian classic, but one that often goes wrong. We're not disappointed. Tomatoes in every colour – purple, green, red, orange and yellow hold up a generous dollop of mozzarella. It's fresh, it's not drowned in balsamic vinegar and we're drooling for more.  Having enjoyed a sizeable starter we go for a relatively light main, the Pan-fried sea bass ($318). It's not the most generous portion, so without the appetizer we would have definitely needed a side. The fish is cooked to perfection, though, and the mixture of chickpeas with avocado and red pepper results in a creamy, zesty sauce. The top ten books set in Hong Kong
Our fair city is a director's favourite when it comes to needing an exotic locale to serve as backdrop. Hong Kong provided inspiration for the look of Ridley Scott's dystopian Los Angeles in Blade Runner and the city itself has starred in all manner of recent films, from Ghost in the Shell to The Dark Knight. But don't think Hong Kong doesn't have literary pedigree too. More than a few famous novels have been set here, and these are just the top 10...1. The Honourable Schoolboy by John le Carré This 1977 spy novel is the middle entry in le Carré's famous Karla Trilogy, which began with Tinker Tailor Soldier Spy. The book takes us on a journey through much of Southeast Asia. Through the eyes of George Smiley, caretaker chief of the British secret intelligence service, MI6, our imaginations are filled with scenes of drug smuggling, helicopter rescues and espionage. The language can be a bit jargon heavy, but once you get your head around it you won't be able to put it down.2. Tai-Pan by James Clavell Filled with backstabbing and libel, Tai-Pan gives us a look at post Opium-War Hong Kong. Set in 1842, the novel follows protagonists Dirk Struan and Tyler Brock, former shipmates turned business rivals, each vying for the title of tai-pan.3. The World of Suzie Wong by Richard Mason Set your sights on the more risqué side of Hong Kong with this gritty romance centred around British artist Robert Lomax and his whirlwind relationship with Hong Kong sex worker Suzie Wong. A roaring suc Hong Kong's Top 10: Obnoxious number plates
They are ten a penny in Hong Kong, so we've rounded up the absolute worst of the city's most obnoxious number plates   1 GodThere we all were, thinking that god wore gladiator sandals and helped the less fortunate. How wrong we were. He's in a chauffer-driven Phantom complete with his own number plate. How could we have been so wrong? We thought that 'SUCCESS' was bad but really, 'GOD'? This one's got his head in the clouds, for sure. 2 WealthyNow who could be behind these wheels, an unassuming altruist who is wealthy in mind and spirit? Or an over paid city boy? Just a hunch, but we're plumping for the latter. If anyone was in any doubt whether the owner has more money than sense, they've left no room for doubt now they've stamped 'WEALTHY' on to their car. We honestly can't really think of anything worse. This driver takes top spot on the scale of nought to arrogant.  3 SuccessNothing like the sweet smell of arrogance spelled out on a personalised number plate for all to spot. We're sensing the proud owner of this pricey piece of plastic is secretly lacking a little confidence, so stamped a reminder on his wheels to say, "You've come a long way, baby, keep up the good work." Go for 'WORK HARD' next time – gives off the same message but with a more positive spin. Plus, people won't think you're quite as conceited.  4 Handsome Wishful thinking, maybe? When we glimpsed the driver, handsome wasn't the immediate adjective that sprung to mind – but then maybe he wasn't the owner How video game addiction is affecting Hong Kong's youth
Gaming dependency is often a cause and effect of poor academic performance, family problems and mental health issues. Hannah Hodson investigates its repercussions on the city's youngest generation and whether it links to a recent spate of student suicides From commuters engrossed in Candy Crush and Clash of Clans advertisements wrapped around buses to television commercials for the latest console, video games are everywhere. Indeed, where gaming was once the preserve of geeky Dungeons & Dragons obsessed basement dwellers, it's now rapidly becoming the norm. But how is this affecting the city's youngest generation? When does a little down time to play a game turn into something more sinister? As it stands, there is no such thing as a diagnosis for gaming addiction – or, as it's more commonly known, gaming dependency – but with more and more people, particularly teenagers, devoting their free time to playing games, psychologists and government health organisations are tuning in to the issues that hours spent gaming can cause. In the most recent addition of the Diagnostic and Statistical Manual of Mental Disorders (DSM-5), gaming dependency was identified in section three as a condition that needed more research before it could be categorised as a formal disorder. Psychologists and families dealing with teenagers suffering from the results of a dependency on gaming are therefore treading uncharted waters. However, it's a condition that an alarming number of the city's teenagers