HK super mums: The ladies balancing successful careers and a busy home life
Meet 10 women who are at the top of their respective fields and who have got there while raising a family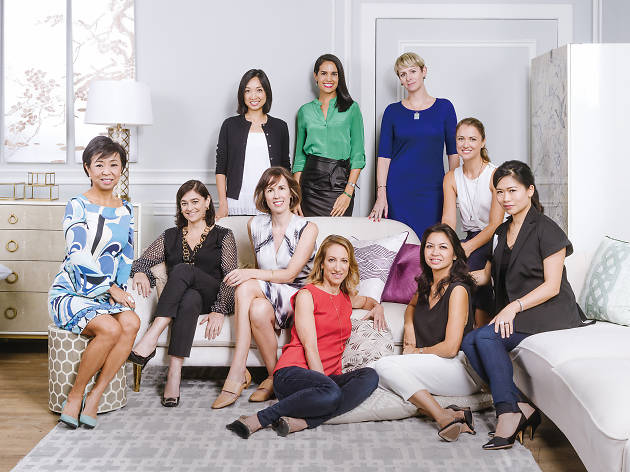 Not all superheroes wear capes. Working mums do it all and they do so without a murmur of complaint. They're our favourite kind of superhero. Hannah Hodson chats to 10 women who are at the top of their respective fields and who have got there while raising a family. Photography by Calvin Sit. Art direction by Phoebe Cheng. Special thanks to Indigo Living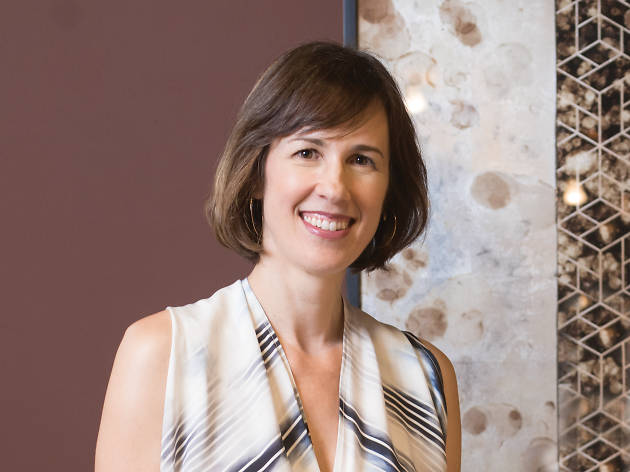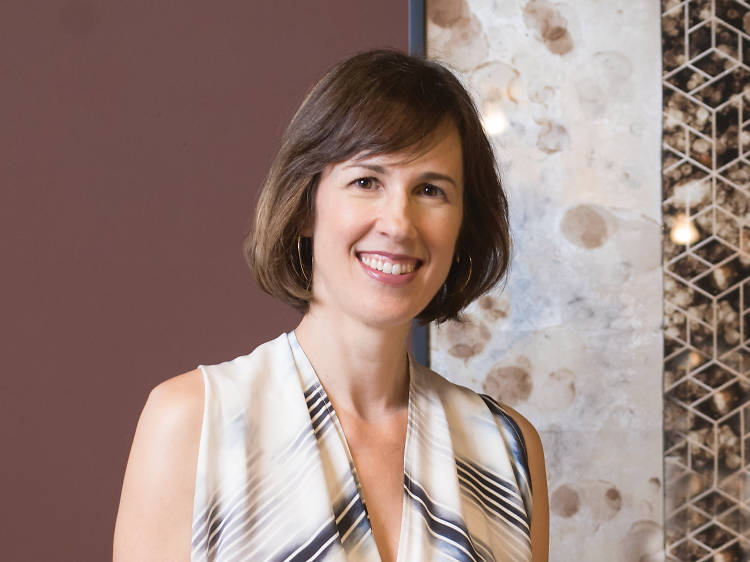 The founder of Spring Workshop, Mimi Brown arrived in Hong Kong in 2005 and has an 11-year-old son and a seven-year-old daughter.
You're originally from California, so what made you leave the sun and surf behind?
My Turkish husband and I had a baby in New York and were looking for a far-flung adventure. We called up friends to ask them about their various hometowns around the world. Our friends in Hong Kong gave us the best report by far, so we moved without even visiting first.
What's the story behind Spring Workshop? How was the organisation born?
After a few years of getting involved with the extraordinary people in the Hong Kong cultural family through non-profits like Asia Art Archive and Para Site Art Space, I felt a strong pull to make something of my own. Spring Workshop is a manifestation of my passion for the artists, the audiences and the non-profit organisations in this city. It's an experiment in engagement, support and community whose aim is to challenge the way we all relate to art. Everyone is welcome and we'll do our best to give you an experience.
How do you manage to run Spring Workshop and be a mum at the same time?
One of the reasons I started Spring was for my kids, so I try to involve them whenever possible so that work and family aren't completely separate. Both my kids have been to all of our children's workshops and several adult programmes where they get exposed to ideas and people beyond the usual kid's realm. I also schedule their Chinese lessons at the office so that I can glimpse them during the day – we know it's three o'clock when we hear my daughter coming down the hall, cartwheeling.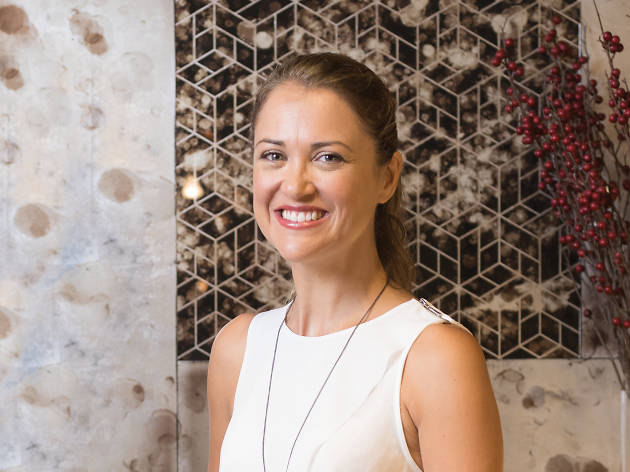 Born in New Zealand, Stephanie Kelly lived in London and Singapore before settling in Hong Kong four years ago. As well as the director of the Affordable Art Fair, she is mum to two daughters.

How did you get involved with the Affordable Art Fair?
I bought my first artwork at the Affordable Art Fair in London and loved the fun, relaxed vibe and the ethos that anyone can be an art collector. When my now husband and I were planning our wedding from Hong Kong, we wanted art rather than another toaster. So I emailed Affordable Art Fair about setting up a gift registry and ended up getting a job.
How do you balance your work with being a mum?
Balancing work, family and social commitments is a daily exercise in flexibility. Some days you feel like a Cirque du Soleil performer and others more like a clown trying to juggle too many balls. To keep all the balls in the air I rely on my helper and husband, especially during busy times.
What's your favourite part of your job?
Every day I meet diverse and interesting people, whether passionate gallerists looking to grow their business globally, highly creative artists who make you re-think how you look at the world, or corporate partners who want to bring creativity into their business. And of course my fun colleagues!
What key piece of advice would you give to a young mum trying to balance a career with family?
To feel confident at work and ensure that everything is happy at home by focusing on putting in place support systems such as home help, shared calendars and communication groups. Steal and share ideas from mum's groups and maintain a constant conversation about flexibility with work. But most of all, be kind to yourself and realise you are doing a great job.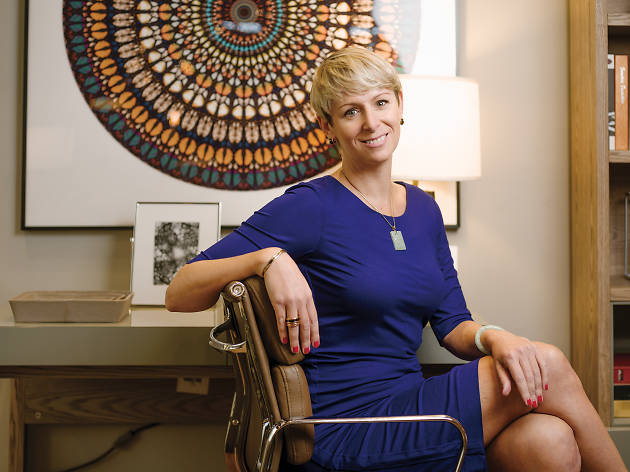 Marie Claire Lim Moore formerly worked at Citibank and is now the development director at non-profit organisation The Women's Foundation (TWF). Born to parents from the Philippines, she was raised in Canada and the US. After four years in Singapore, she moved to Hong Kong in 2015 with her husband and three kids.
What's your favourite part of your role at The Women's Foundation?
There is no such thing as an average day, which is part of what makes it so fun. One morning I can be heads down working on a grant application, then I can be introducing iconic figures like private equity legend Henry Kravis over lunch and meeting with TWF Male Allies in the afternoon.
You're also an author. What inspired you to write Don't Forget The Soap and Don't Forget The Parsley?
I've always wanted to document my parents' story as new immigrants to Canada and the US. However, only when I had kids of my own did I have the inspiration and discipline to get it done. I wrote both books during maternity leave when I was expecting my second and third child.
In 2014 you received a 100 Most Influential Filipina Women in the World Award. What did this mean to you personally?
It meant the world to me. If there are two things I'm most proud of it's my family and my Filipino roots.
What sort of values do you try to instill in your children and how do you go about this?
Humility. I know how fortunate my kids are and it's important they stay grounded. Having my parents around certainly helps with this! They help me try to instill immigrant values even while my kids live the expat experience.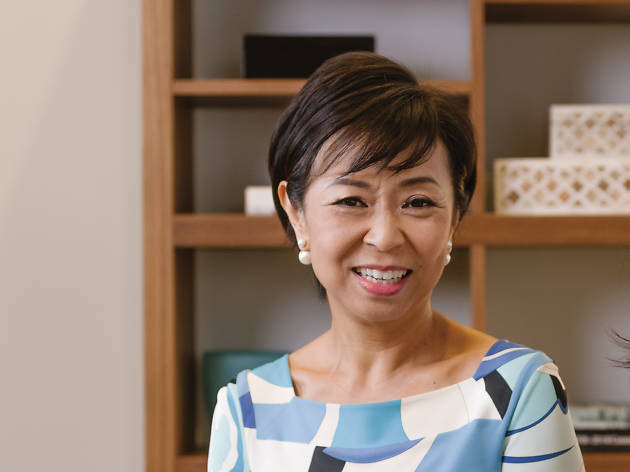 Originally from Tokyo, Rumiko Hasegawa has lived in Hong Kong with her husband and 19- year-old daughter since 2010. A former partner at Goldman Sachs, she is also the founder of More Than Musical.
You're Japanese and your husband is American. What brought the two of you to Hong Kong?
Goldman Sachs transferred me. I had been working in the Tokyo office since 1992 and was the first working mother on the trading floor in the Tokyo office.We were very fortunate, as I wanted my daughter to experience living in Asia outside of Japan and to study Mandarin.
Since retiring from Goldman Sachs you've set up More Than Musical. How did the idea come about?
Many of my local friends were telling me how they found Western opera too foreign to even try listening to. And many found it very intimidating to go to a big theatre and sit for over three hours listening to an unfamiliar story. So my founding partner and I decided to present opera in a way that would better suit a general audience's lifestyle by making it more compact and hosting events at intimate venues such as a bar.
Have you always been into opera?
I was only a karaoke singer singing Madonna's Material Girl until recently. I was introduced to opera in Tokyo about 10 years ago by a friend, another working mother, and became totally hooked. This provided a diversion from being just a working mother.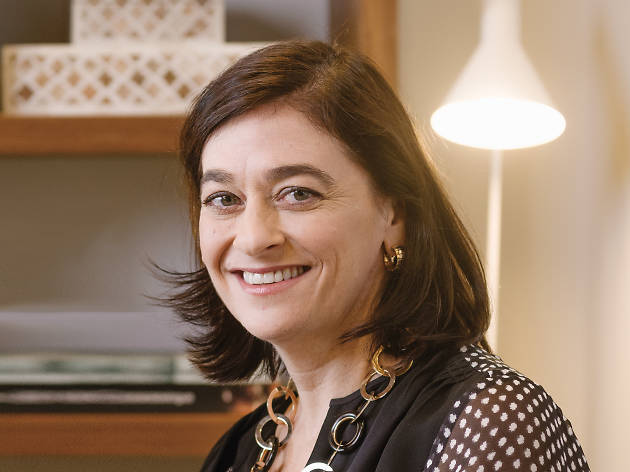 Canadian by birth, Andrea Fessler is the founder of Premiere Performances Hong Kong and has lived here since 2004 with her husband and three daughters.
You made a pretty big leap going from a legal career to founding Premiere Performances. What made you decide to do this?
A couple of classical music concerts I attended triggered a childhood memory of an organisation in Vancouver that specialised in solo recitals and chamber music, especially of rising stars. I thought that someone should start a similar organisation here in Hong Kong, and eventually I realised that someone could be me! For two years, I continued to work as a lawyer and run Premiere Performances. Then I was restructured out of a job and never looked back.
Do you have a background in music?
Not really. I was forced to study the piano for 10 years but I hated every minute of it. As soon as I quit I joined the school choir and discovered how much more fun it is to make music with other people.
What are your top tips to get kids involved in music?
There're lots of kids studying musical instruments in Hong Kong, but not a lot of love of music being taught. Studying music shouldn't only be about exams and competitions. Allow them to choose which instrument they play and get them involved with playing chamber music.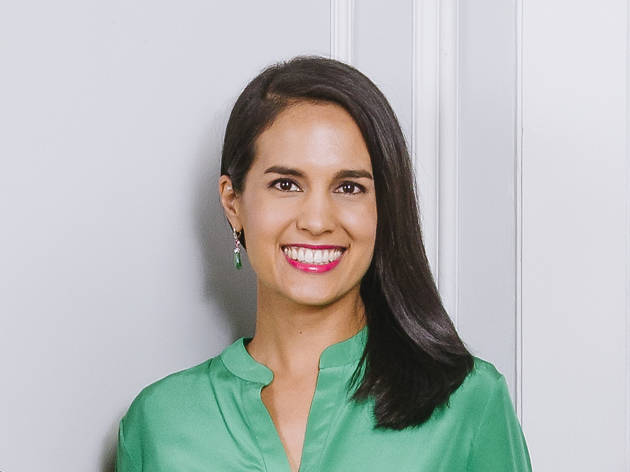 Originally from Philadelphia, Kristie Lu Stout's mother is from Taiwan and her father is of Pennsylvanian German stock. She settled in Hong Kong 15 years ago to pursue a career in journalism. Today she is a CNN anchor and correspondent, and mum to a nine-year-old daughter.
What brought you to Hong Kong?
I believe we are the sum of our choices. And our choices include what opportunities we take and what opportunities we turn down. I was offered many opportunities to break into journalism in the United States but I rejected them because they didn't reflect my interest in China. I waited for the right moment and that moment came when a CNN producer saw me give a talk on the subject of the Internet in China at the Foreign Correspondents' Club in Hong Kong. She later invited me to appear on air as an analyst. After my appearance, the network approached me to join them and I've been with CNN in Hong Kong ever since.
You must have to work some rather long hours. How do you balance work with family life?
It's less work/life balance and more work/life integration. I remember at the height of the Occupy Movement in Hong Kong, I had an interview in the morning, then picked up cupcakes for my daughter's birthday, dropped them off at school, went to the newsroom for live reports and then finally reached the harbourfront to anchor live on location in the evening. It's hectic, but everyone's needs are eventually met.
What sort of values do you look to instill in your daughter?
My husband and I want to instill a lifelong love of learning in our daughter. Raised in a home full of books, we rejoice when we see her grab a book off the shelf and embrace reading in English or Chinese. We also actively encourage her to be caring. After all, knowledge is not an end to itself. It should be coupled with empathy and compassion.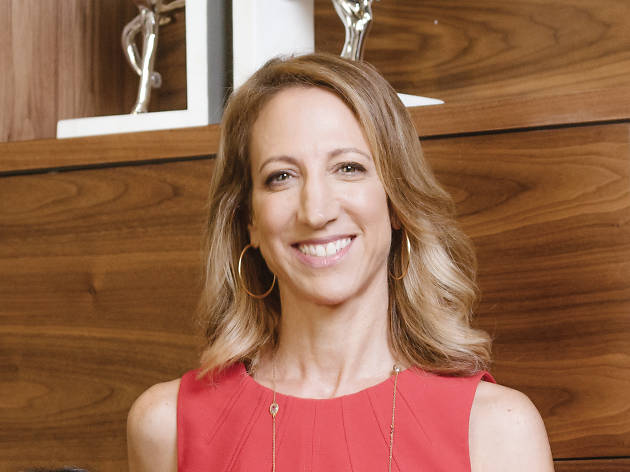 Tara Joseph has lived all over the world, with much of her youth spent in Nepal. She had been in and out of Hong Kong for years but settled in the city in 2002. The chief correspondent for Reuters in Asia, she is mother to two daughters aged 10 and 14.
Given your role at Reuters, you must have to travel a lot. Are you given much notice before needing to jet off?
I'm lucky that in my current role I can pitch story ideas to London and New York, then plan my own trips. So unless there's a breaking story, I can prepare and organise for times that suit the family. That said, I often miss precious weekends at home which means I fall behind in family matters. When I'm on an assignment, I think only of the job at hand. I'm entirely devoted to work when I'm out in the field.
Have women's roles in media and journalism changed during your time in the industry?Yes. There are many more women in senior roles in the media. Taking maternity leave and having family occasions to think about are no longer taboo. When I started in journalism, senior women were few and far between. Now, top jobs are open to women who can endure balancing motherhood and a career.
Having come so far, what key piece of advice would you give to a young mum trying to manage that balance?
Treat yourself with some respect and gentility. Too often I see working mums beating themselves up about not having enough time or feeling tired and overwhelmed. It makes sense to take a step back every once in awhile and to give yourself a breather. Do something that you enjoy for yourself. You'll be amazed at how that can put things back into perspective. All too often, the biggest problem working mothers face is good old-fashioned exhaustion. Once we get tired, it's hard to keep things in perspective.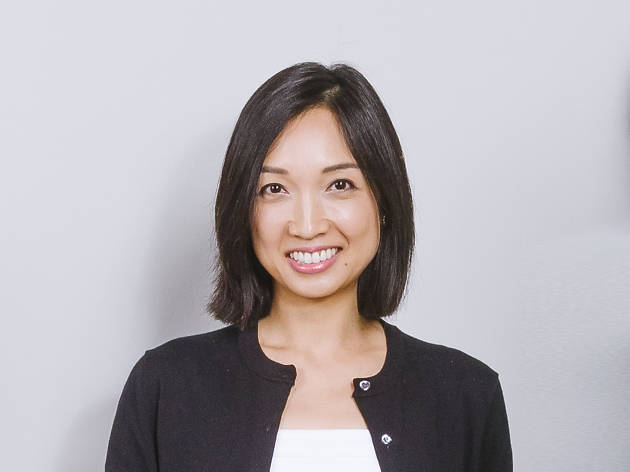 Born in Hong Kong to a Chinese father and a Thai mother, Ann Cha has lived all around the world, in Bankok, Paris and New York. She returned to our SAR in 2004 and within five years she met and married her husband, co-founded Punch Detox and had three children.
You set up Punch Detox in 2010 while pregnant with your third child. That must have been really challenging! What other difficulties did you face?
Before we officially launched our website, we spent most of our time and efforts trying to ensure our product would exceed our own standards. For two years we held focus groups, taste tests and cleanse trials. We tweaked the recipes and measured nutritional values, then had more than 200 people try each juice before we affixed our stamp of approval. The process was arduous, but it was worthwhile to get it right at the start.
What's the best thing about your job?
Knowing that we've made a difference in people's lives definitely keeps me motivated. We've got one customer who had been on steroid medication for years because of a skin condition and after just one three-day cleanse, her skin cleared and she was able to get off meds.
What's your family's favourite meal?
At the moment, our family's favourite meal is a bolognaise sauce I make with the kids, using grassfed beef, organic pork and carrots, tomatoes, onions and celery grown on our rooftop. We chop everything together. At dinner, everyone gets to choose whether they put the sauce over rice or a pasta of their choice.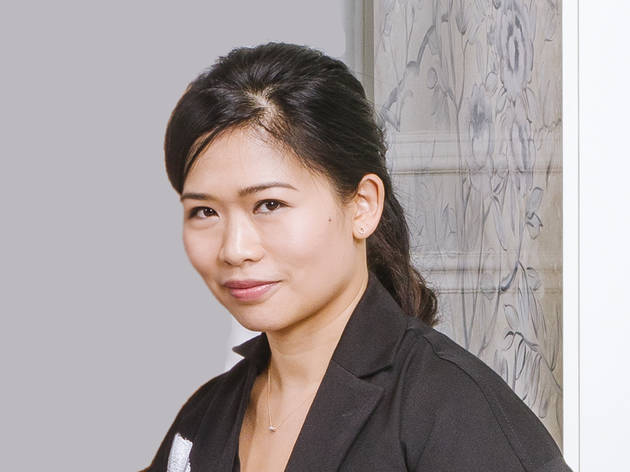 Angela Cheng Matsuzawa was born and raised in Hong Kong but went to high school and university in America. After working for a number of companies in the US, she and her fiancé moved to Hong Kong 12 years ago. Now married and with eight-year-old twin boys, she calls Hong Kong home and is the co-founder of Punch Detox.
How did the idea for Punch Detox come about?
A year after I had the twins, I was still very much not myself, so I decided that it was time to prioritise fitness. Ann, my business partner, had just moved back to Hong Kong, so we decided to try a personal, introductory detox programme that combined eating real food and yoga. This was over seven years ago. Detoxes were unheard of then. We were so eager to learn that we took classes from HKU and earned a diploma in nutrition.
What do you pack for your twins to take to school?
A lot of dulled down Chinese dishes with less sugar and salt. We also do some Japanese dishes, such as onigiris. I also love to get them involved. I do menu planning with them at the beginning of each month and sometimes I'll make the lunch with them.
Have you always been into healthy eating?
Not at all. For me, it was really after the detox programme that I changed the way I looked at food. I used to work a lot and ate out a lot. Here's where the detox helps – it resets your palate. It's much easier to stop drinking Diet Coke when it tastes like plastic to you. But of course, you have to live in the real world with other people, with dinner appointments and gatherings. So knowing how to balance is key.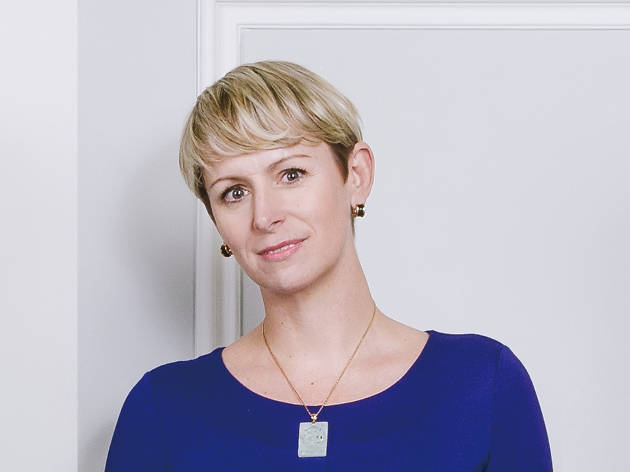 Born and raised in Hong Kong, Stella Abraham knows the city like the back of her hand. Having worked in both the US and UK, she came home permanently in 2010. She is mum to a 13-year-old son and is the head of the residential leasing and relocation team at JLL.
What's an average day look like for you?
The team and I look after many different clients, both individuals and families who are relocating to Hong Kong. We look after all aspects of their relocation from their visas to school places for their children and, of course, their home.
How did you get into working in real estate?
My father was a teacher here and we were fortunate enough to have housing. I didn't actually know what a real estate agent was until I moved to London. I spoke to a recruiter who asked three questions – Was I inquisitive? Did I like people? Did I like houses. I answered yes to all three!
How does your experience growing up differs to that of your son's?
I think our experiences will be similar. I want my son to feel like Hong Kong is home but also be open to other cultures and beliefs. Hong Kong is somewhere where he has independence and yet is relatively safe.
Do you think Hong Kong is an easy city to raise a family?
Every city has its pros and cons. Housing is probably the most challenging part of raising a family, particularly if you come from somewhere where your house and garden are a priority. Hong Kong offers different aspects of a great city. A big house isn't one of them. However it has a culture, buzz and vibe that other places just don't.
More to explore