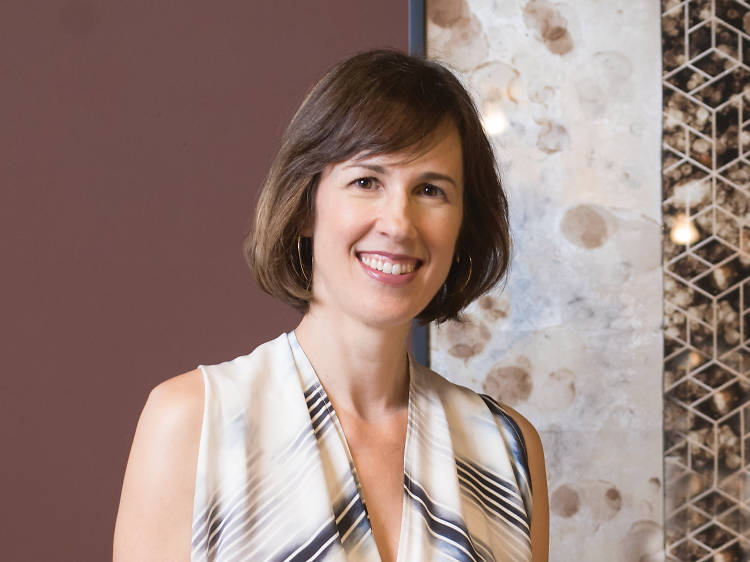 Mimi Brown
The founder of Spring Workshop, Mimi Brown arrived in Hong Kong in 2005 and has an 11-year-old son and a seven-year-old daughter.
You're originally from California, so what made you leave the sun and surf behind?
My Turkish husband and I had a baby in New York and were looking for a far-flung adventure. We called up friends to ask them about their various hometowns around the world. Our friends in Hong Kong gave us the best report by far, so we moved without even visiting first.
What's the story behind Spring Workshop? How was the organisation born?
After a few years of getting involved with the extraordinary people in the Hong Kong cultural family through non-profits like Asia Art Archive and Para Site Art Space, I felt a strong pull to make something of my own. Spring Workshop is a manifestation of my passion for the artists, the audiences and the non-profit organisations in this city. It's an experiment in engagement, support and community whose aim is to challenge the way we all relate to art. Everyone is welcome and we'll do our best to give you an experience.
How do you manage to run Spring Workshop and be a mum at the same time?
One of the reasons I started Spring was for my kids, so I try to involve them whenever possible so that work and family aren't completely separate. Both my kids have been to all of our children's workshops and several adult programmes where they get exposed to ideas and people beyond the usual kid's realm. I also schedule their Chinese lessons at the office so that I can glimpse them during the day – we know it's three o'clock when we hear my daughter coming down the hall, cartwheeling.