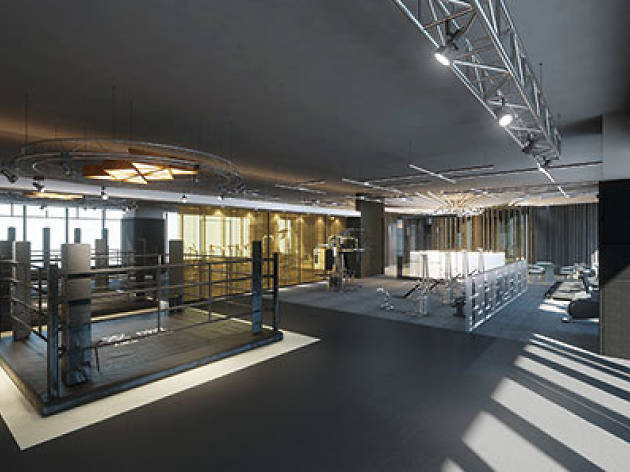 Venue name:
Fight Hard Fitness
Contact:
Address:
1
Soundwill Plaza 2
Tang Lung St
Causeway Bay
Hong Kong


Do you own this business?
Rating Breakdown
5 star:

0

4 star:

0

3 star:

0

2 star:

0

1 star:

3
Very poor attitude from some trainers. I signed up for 5 personal trainer sessions and more than 20 group sessions. However, after 3 sessions, my trainer tried to convince me to sign for more. I refused and I had immediately notice a significant change in his attitude. It became impossible for me to make an appointment with him for the remaining two training sessions. He either did not reply to my messages or claimed to his own training to attend to and did not have the time. Not until I had spoken with the manager and requested to change my trainer. Also, you need pay extra attention when you are signing a contract with them. What we had verbally agreed to was 5 PT for a specific amount of money but what the contract mentioned was only 3 PT sessions with the other 2 no where to be found in writing. They claimed it to be formality without giving further reasons. These were quite stressful situations and mentally draining as these classes werent cheap. I had to worry my trainer wouldnt deliver the last two PT sessions as they werent specified in contract. I wasnt able to make an appointment with my trainer not to mention how bad the quality of those sessions would be with such a discouraging trainer. They also walked back on their promise for letting me to extend my unused group sessions. When they were trying to convince me to sign more sessions, I complained that it was really unreasonable to sign for more when I still had 80% of quotas left. As a consequence they let me extend my unused quotas and i always thought it was a valid promise until they told me at the end of my membership that they would not allow me an extension. I would never go to this gym again and would not recommend it to anymore.
Fight Hard Fitness is not even worth 1 star. I have never experienced such terrible customer service before and my experience has been truly horrifying. Long story short, the management team never communicates with the members in an appropriate manner, renovation notification was very last minute, there was no formal apology. I had bought 40 pole dance classes that I did not get to use because of renovation. They told me the studio will be ready by June. Now they are saying it will resume in September. All this information I have only found out by reaching out to multiple people. Again, no apology. I finally managed to get in touch with someone at the office, they agreed to give me a refund, but they are taking more than a month to process the case. I tried to follow up and called the office 10 times in a row, only to find out they are purposely ignoring my calls. They sent me a text message saying the cheque will be ready on August 14th. Again, no apology. I have never encountered a situation where the highest escalation point refuses to answer the call from a customer. This was a truly horrifying experience and I never want to recommend Fight Hard Fitness to anybody. I hope the management team reads this review and think about how to treat customers and train their employees right.