The 22 best cocktail bars in San Francisco right now
Raise a glass to our favorite cocktail bars in San Francisco, serving a new generation of cocktails that run the gamut from sophisticated to eccentric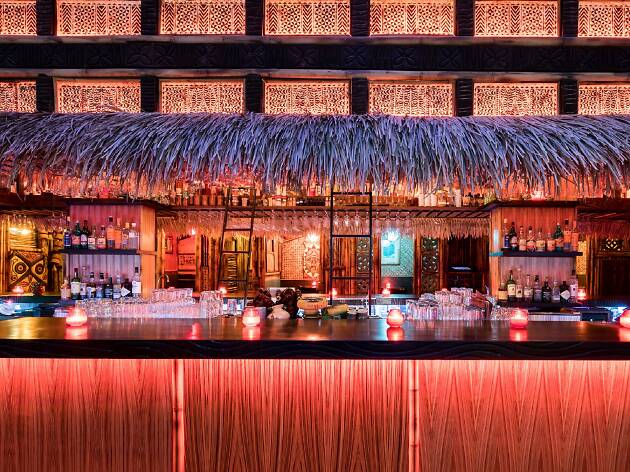 February 2019: The mid-century vibe is in fashion right now with two cocktail-slinging Oakland newcomers - Bardo Lounge and Supper Club at #1 and Bar Shiru at #15 - whose retro musical stylings are as delightful as their drinks. If you need a dose of darkly satisfying kitsch, head to our #8 pick, the Tenderloin's Zombie Village, one of the best of the second-wave tiki bars hitting the city (like our #4 choice, Last Rites)
In recent years experimental mixologists and detail-oriented bartenders have led drinks in the best cocktail bars in San Francisco away from expected combinations and towards complex and surprising drinks layered with artisan spirits and flavorful tinctures. It's not that martinis and negronis are off the menu, they're just better, spiked with ingredients like bee pollen, liquid kelp, cedar and crab oil. Here are our picks for 22 bars and restaurants upping the cocktail game in San Francisco right now.
RECOMMENDED: Full guide to the best bars in San Francisco
Best cocktail bars in San Francisco
Thirsty for more?
San Franciscans are getting in touch with their Mexican roots (after all, the Golden State was part of Mexico only 160 years ago) with frequent pilgrimages to Oaxaca and a wide-armed embrace of all things agave.