1/2
Photograph: Very Small Exhibition (Wei)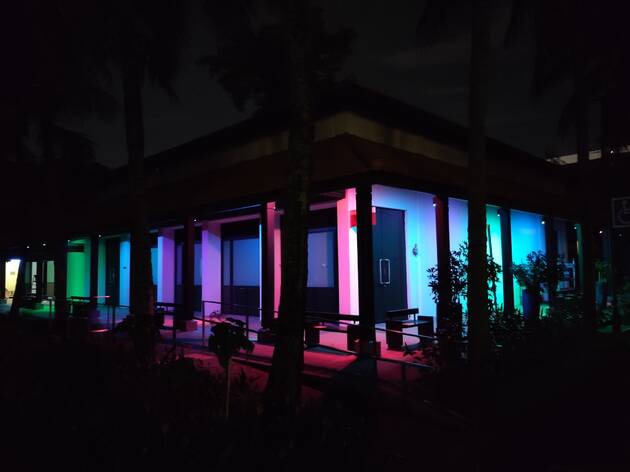 2/2
Photograph: Very Small Exhibition (Wei)
Time Out says
You've probably seen artist Wei's neon light installations around town, be it HDB void decks in Jalan Batu, the Merlion Park, or most recently block 811 in Jalan Besar, which blew up all over TikTok. Called 'Very Momentary Exhibition', the movement is a series of "momentary" installations that take over void decks of heartlands. Wei, a designer and installation artist who has lived and worked in New York City, Changchun in China and studied contemporary art for two semesters in Prague, said the idea came about with a regular pedestrian bridge in his neighbourhood. What started as a collective in 2013 by three friends then became very transcendent installations.
If you've missed his pop-up installations, don't worry. This October, you get to appreciate Wei's masterpieces for even longer. The artist will be illuminating the facade of the Malay Heritage Centre with his signature neon light installations. He'll be using existing light fixtures to transform the facade we all love into something even more fantastic in conjunction with World Mental Health Day.
The installation comes to life every night from 6pm to 10pm, starting from October 10 to November 31. So get your cameras, catch the brilliant light installation, and explore the vibrant heritage enclave of Kampong Gelam while you're at it.
Details