Looking at Aisha's paintings, it's hard to believe that she's just 23. Her pieces are on display at the new Cuturi Gallery, where she was handpicked as part of its mentorship programme. Call it a stroke of luck or ingenious talent, but the Nanyang Academy of Fine Arts (NAFA) graduate sold all her paintings within four days. This is one young artist to watch.
My art is an extension of myself. It's like writing diary entries in visual form – I let my emotions guide me. It's a routine that I have to do in order to express myself. After finishing my paintings, I compile them and put them in a setting that evokes a movie – or a children's tale like the Wizard of Oz so I can relate to them. That way, I can connect to my art better.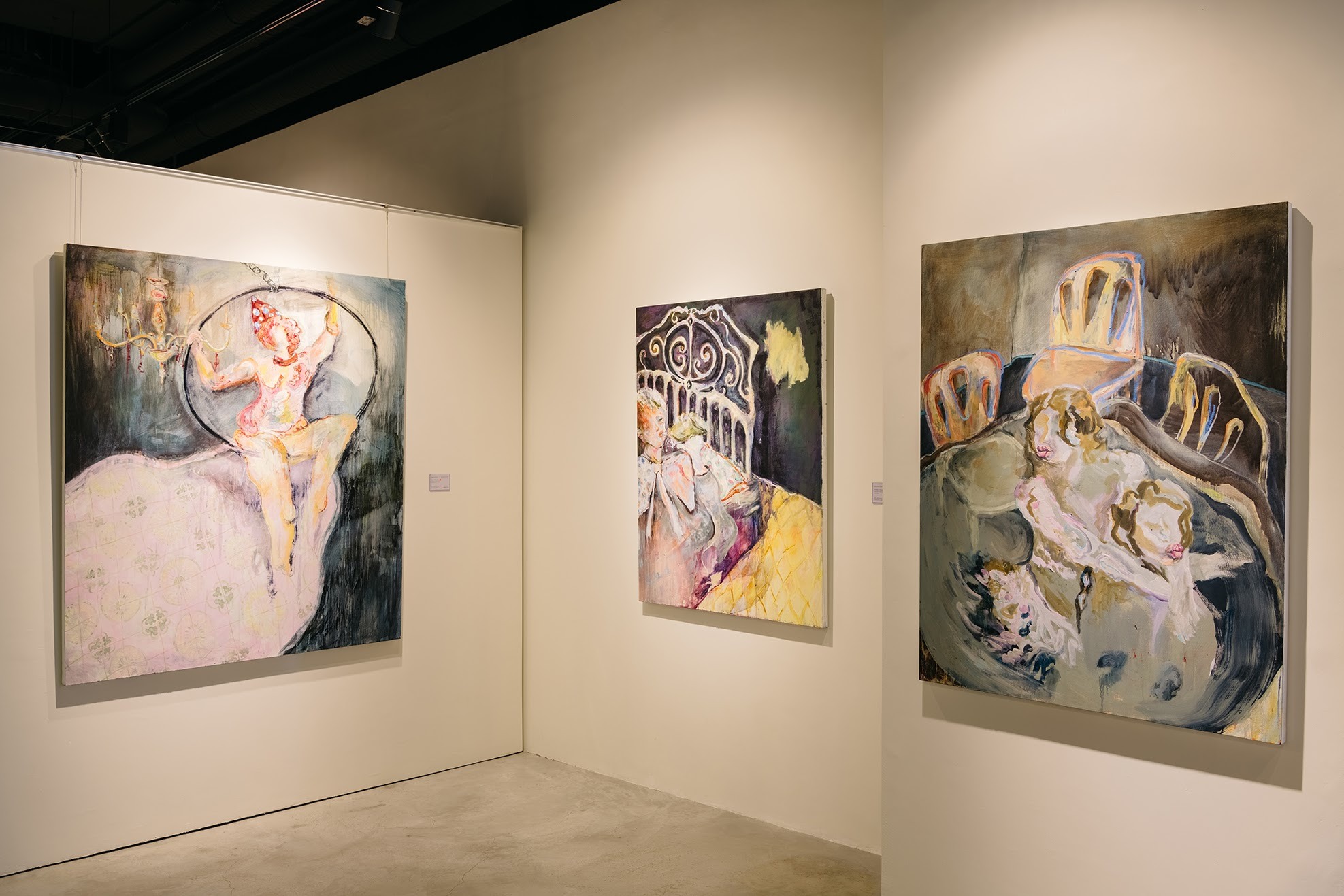 I've been jotting down my feelings since I was young. I can't pinpoint when I decided to be an artist. But maybe it all started in secondary three when we had to choose if we wanted to specialise in art or design and technology. I chose art. I feel lucky that I was able to travel to Vienna for an exhibition with my school. I met different artists and saw different types of art, which was different from what I perceived art to be. My exposure to art in school was painting or drawing something realistic. I had never seen performance art or installations. From there, I followed my curiosity and ventured down that path.
I work with acrylic and oil sticks, which create something reminiscent of glazed paintings. I like to remove and add layers to create depth. The fluid movement also makes it therapeutic.
When I paint using spray bottles, it's like playing with chance. The outcome is
so unpredictable. It's very satisfying when I get a certain movement with the paint as it's not something I can control. I look up to British painter Cecily Brown, who does chaotic paintings that are still pleasing to the eye.
I never liked putting my work out publicly, especially on Instagram. I didn't think they were good enough. But a friend of mine told me to keep posting. I was discovered by Seelan Palay from Coda Culture, who sent me a DM on Instagram.
Being a young artist, I can't afford a lot of things – be it a studio space or art materials. It creates limitations. I paint in the kitchen at home. I make do with what I have and it has made me a more experimental person.
People usually say that art is not important and has no future here. They think art is easy. Older people also say that it's not a legitimate profession. Different people have their own opinions.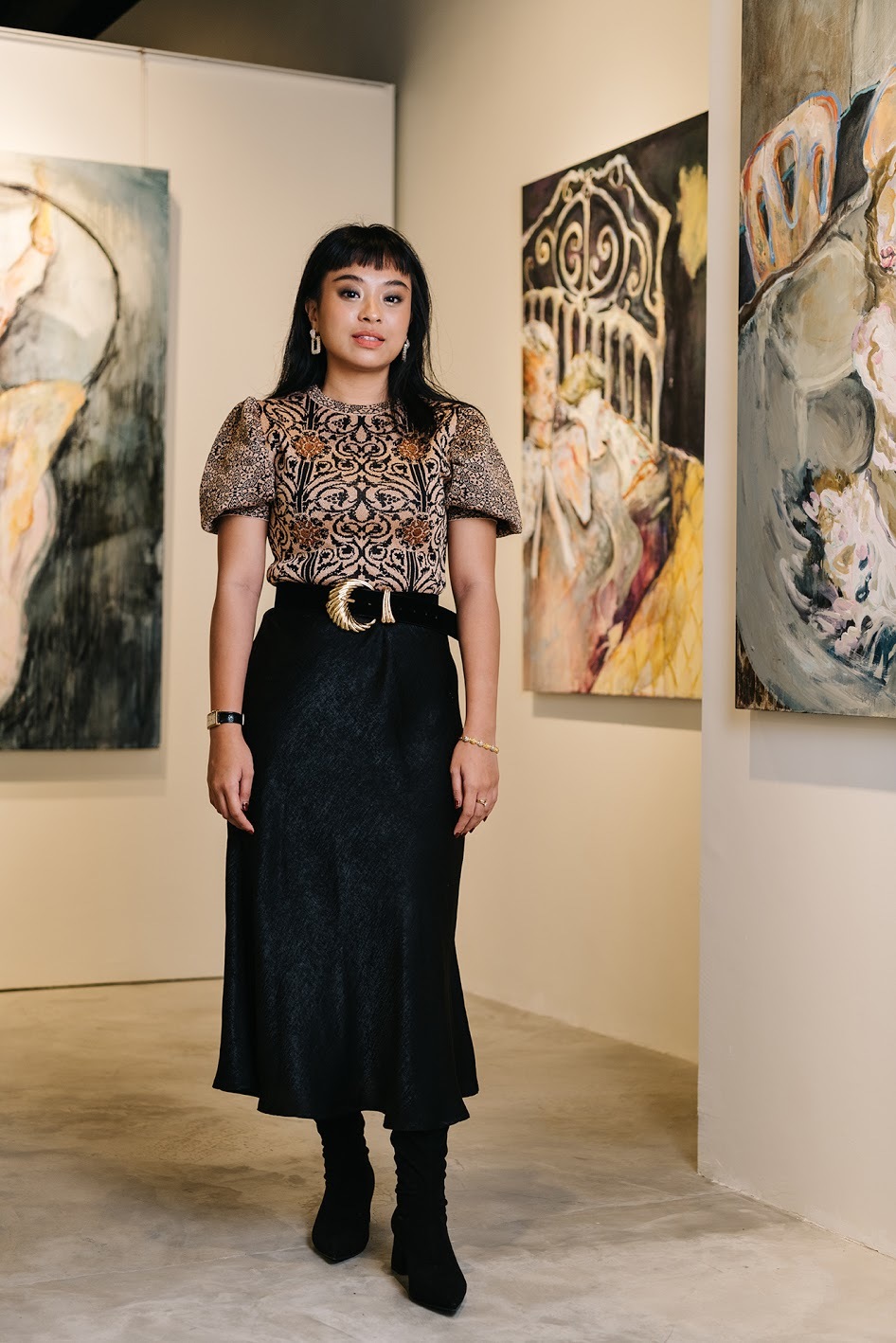 I don't know if I will be a full-time artist in the long run. I'm afraid that my work won't be well-received. But I'm creating for myself. I don't think about making money. I can take up a part-time job – as long as I get to create.
This interview is part of our February to April issue. You can download the digital version here.