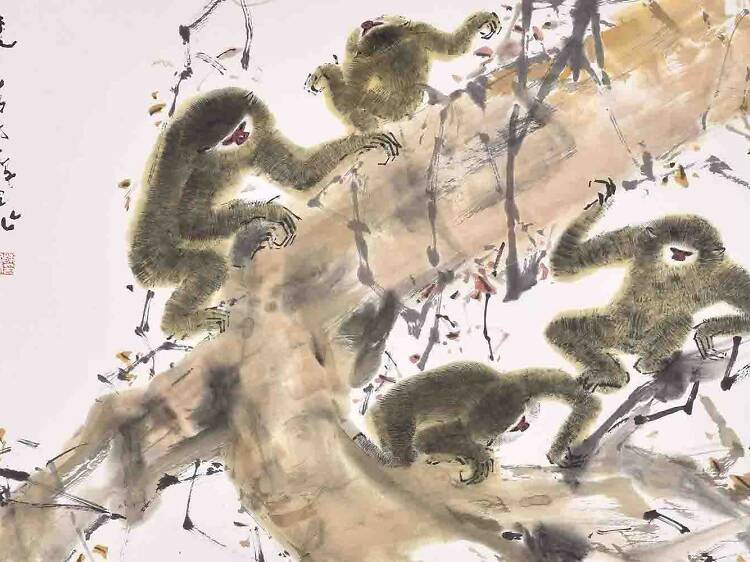 Chen Wen His, Gibbon, c. 1980, Chinese ink on Rice Paper, 139 x 70.3 cm, Collection of Johnny Quek. Image Courtesy of Johnny Quek.
You're more familiar with Chen Wen Hsi's work than you think. He's the artist behind the two gibbons on Singapore's $50 bill. The Chinese artist arrived on our shores in 1948 – he initially planned to stay for three months – but ended up gaining citizenship and becoming an important protagonist of the Nanyang aesthetic. The prolific painter's works include abstract and figurative Chinese ink paintings that can fetch a princely six-figure sum.
KEY ART Gibbon, portraying some of the friends that didn't make it on to the $50 bill. Catch them and more of Chen Wen Hsi's work at Merlin Gallery.