Those who frequent independent galleries and art showcases have probably heard of Marla Bendini. With her cheerful and warm disposition, it's hard not to remember her, especially if you've met her during her first solo painting exhibition at Coda Culture last April. What many may not know, however, is the fact that the show was conceived after nine months of undergoing therapy and inner healing. That exhibition, it seems, was a cathartic experience for the artist.
Life has never been easy for Marla. Born Bendini Junior Ong, she was raised in a troubled family, forced to grow up and take care of her siblings and parents from a young age. To Bendini, Marla's a different person; an alter ego of some sort. Someone who can focus on expressing her creative side instead of being burdened by the world around her. And boy, is she a powerful force. A proud transgender artist, she delves into all forms of art-making – from painting to singing and playing the guzheng on streets and even pole dancing. Marla also co-founded Sisters in Solidarity (SIS), a group that aims to counter discrimination against transgender persons in Singapore.
I'm feminine and masculine in my own ways.
This was sparked by an incident in 2010, where Marla was rejected at a nightclub she frequented in Clarke Quay because she was dressed as a woman. Ten years on, she cathartically – and beautifully – translates her experience onto canvas in her piece Gatekeepers, where a pink artist figure appears iridescent against the black background and a broad-shouldered bouncer, as she waves her pink Singaporean IC in an attempt to get into the club.
"It's been so many years, and we're still talking about this. Because nothing much has changed," she laments as we sat down with her in her cosy studio space. Gatekeepers is just one of the artworks she'll be showing as part of her first solo show at Cuturi Gallery on December 12. Neatly arranged all around us are brilliant, colourful, not-so-SFW paintings Marla has been working on for the past few months to prepare for her three-week showcase at the new gallery space.
Ahead of the exhibition, Marla bares it all in a raw and honest conversation about challenges she's faced as a transgender artist in Singapore, support from her family and community, overcoming depression by creating art, and art-making as a form of divination.
RECOMMENDED: Aisha Rosli shares her struggles on a young fine artist in Singapore and Singapore Biennale artist Khairullah Rahim stands up for marginalised communities with his art
Hi Marla! Can you tell us how Marla Bendini came about?
I was in a performance of Fight Club: A Chorus (by POST THEATER) at the National Museum of Singapore in 2007 and we were working on a piece based on the novel and movie by Chuck Palahniuk and David Fincher. There was a character called Marla Singer. So that's where I got the name. My birth name is Bendini. When I started transitioning, I needed a femme name and I couldn't think of any that would suit me. I don't think we choose our names, I think sometimes our names choose us – we just don't know that.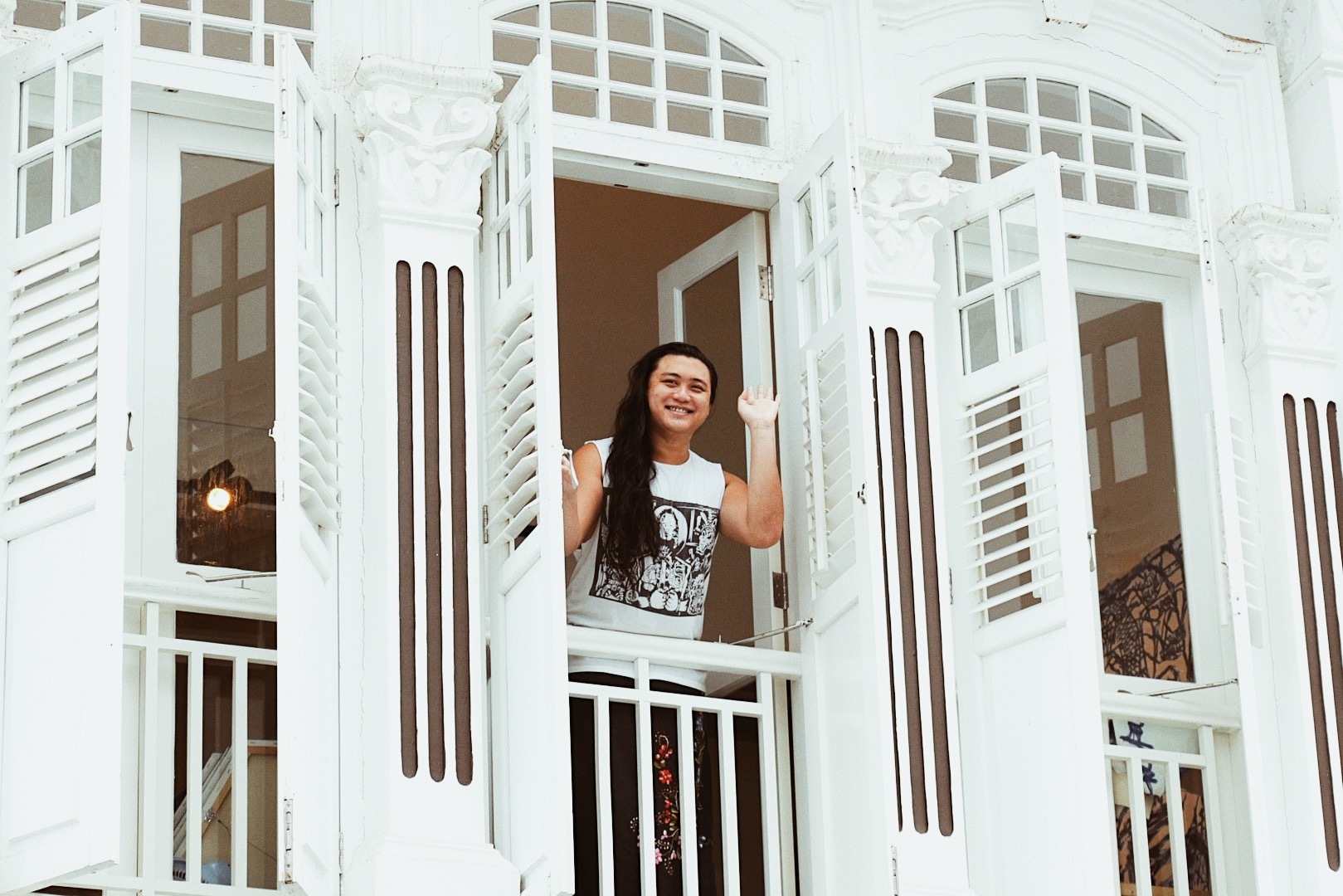 How are Marla and Bendini different parts of yourself?
Part of how Marla came about was also because I needed another person, another part of me to come forward. It's almost like summoning a higher self, another being to come out. I feel like even though there are times where I feel alone, there's a team beside me, behind me. I don't think I have multiple personalities. But I do feel like I need to call on different parts of me to do different things. Now that I'm back to painting – which is something I used to do since I was a kid – I keep thinking to myself, "wow this is almost like Bendini painting Marla again. This Marla persona could take a rest for a while."
In the last couple of years, I've been going through a lot, with depression and a lot of difficulties in my life. I feel like she was just too tired to fight anymore. But I just didn't know how to let her go.

Why did you feel like you have to let her go, at least momentarily?
It's difficult being trans, and especially being femme, and having to portray yourself as a feminine person. I'm feminine and masculine in my own ways. There are certain social norms like shaving, makeup, the hair. Now I'm able to take a break and focus on other things. It's not to say that being a woman is not important. But it's just that I can't be bothered with how people see me anymore.
Let's start at the beginning of your journey as an artist. How did you get started with art?
I've been drawing a lot and painting since I was a kid. I was in the art club, I loved art. I used to sell my drawings for 20 cents. I used to do my siblings' art homework. But when it came to choosing subjects in Secondary school, I chose the Science stream. I thought, with academic subjects you can study for it. But taking art as an O-level subject, you never know what you're going to get. Now when I think about it, it's bullshit because I could have just worked hard on it.
There's that rebellious side of me that wants to come out. I'm always like "hey, I have to take care of this fire inside of me."
So when did you decide to fully jump in?
In Junior College, I was still a Science student. I didn't have the guts to go to Polytechnic or an arts school. I was always someone who tried to play it as safe as possible. I took art as my fourth subject and it became my first subject. During my A-levels, I was supposed to have my chemistry paper down the hall and I just didn't feel like it mattered anymore. I wasn't feeling good that day. I just stayed in the art room and painted. My lecturer came in and shouted "BENDINI!!! Aren't you supposed to be down there?!!"
I think it was a healthy sabotage. I could still make it to university with three subjects, but I think it was one of those moments where I decided not to play it safe anymore.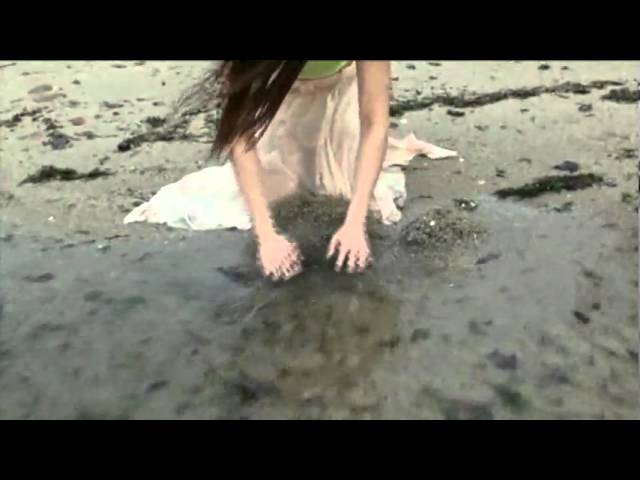 Tell us about your first ever exhibition here.

My first exhibition in Singapore was called 'Conversations Between Father and Son' in 2010. It was a long time ago, but he passed away in 2009. It was based on a conversation I had before he went into a coma and passed away shortly after that.
The conversation was, my dad asking me to go for an operation to make my life easier. That's coming from a father to a son. And I know he treats me as his child no matter what, son or daughter. But I was already fully presenting as female at that point. He said, "if you want to go for an operation, go, it'll make your life easier."
I was like, "no, no, no, thank you for your blessings – but I'm not going to make it easier for them to put me in a box." I can't speak for everyone else. For me, it's not that I want to take the harder road, there just must be a better way. There are people who don't want the operation, there are people who can't afford it, no matter the reason. That was one of the conversations I had with him.
I was also close to him because he was a drug addict, he had a lot of problems with his addiction, alcoholism and gambling. He was the best father, but he just had a lot of demons to fight. And he wasn't around a lot. So I gravitated towards him more. I thought, then, the more I have to love him.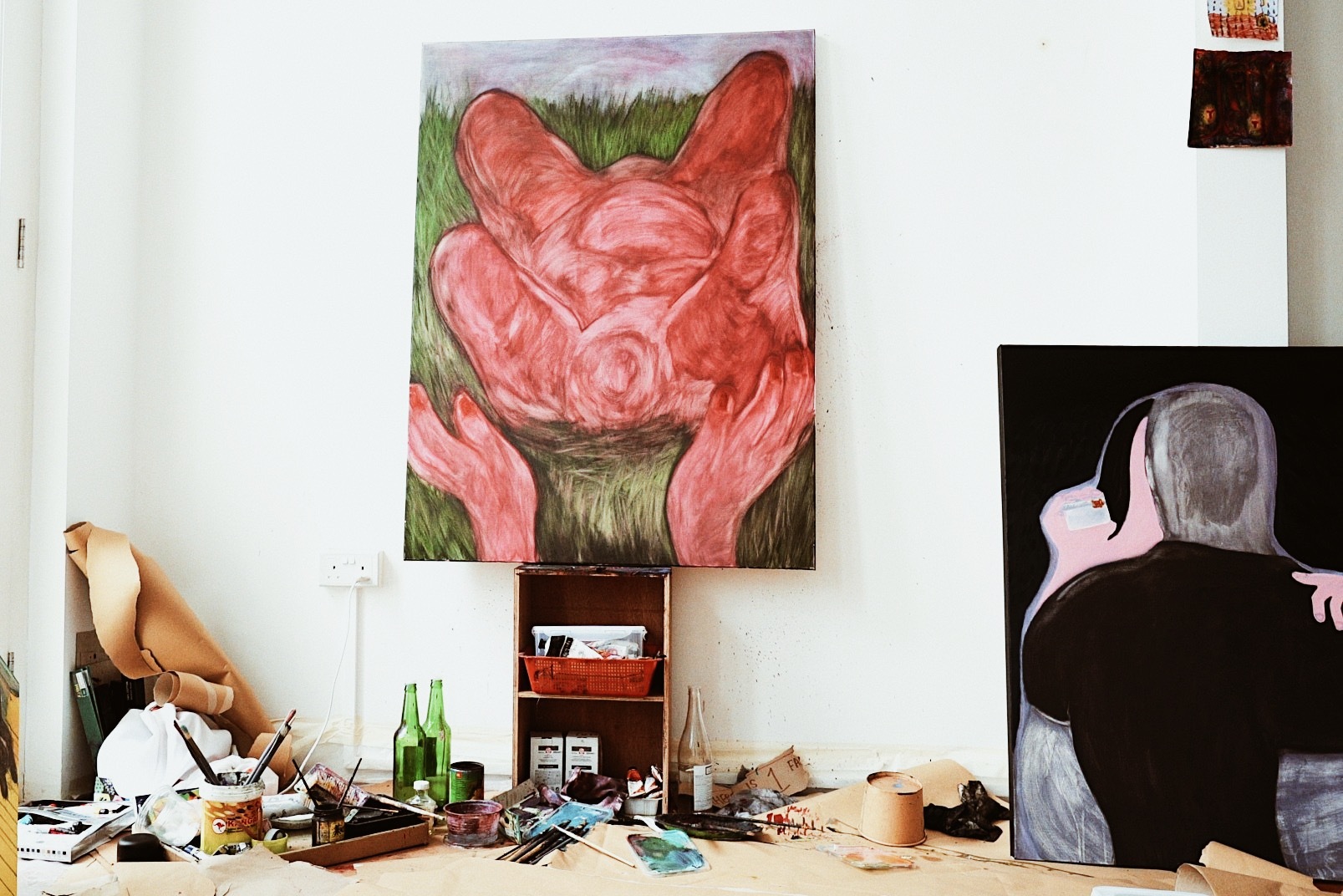 How has your family's support been?
I know they really love me. I had to take care of my siblings from a very young age, and to take care of the adults – as much as they take care of us. My family had a lot of challenges. There was a lot of caretaking that we needed to do in our family. There was a point when I started transitioning and resisting so hard. My family couldn't understand. They couldn't be on board. It was too difficult, too much - and I had to do it alone. I felt abandoned by my family. It's not true, but they've definitely done things that made me feel that way.
I think at the end of the day, they don't want me to get hurt. They just wanted me to be like everybody else. But I'm not. I'm so sorry, I'm not. And I never will be, you know.
There are other people out there who need me, the same as I need other people to look up to. And I need to find people like me.
A lot of your works are featured around the theme of family. Are they very much involved in your daily life?
I would love to spend more time with my family, actually. And I used to feature quite a lot of my family. I talk about love, death, relationships. As much as they want to protect me from the harms of discrimination and all these things, sometimes I think I push them away to protect them from the scrutiny. Sometimes people shout "bapok! ah kua!" from the streets and my family's with me. Of course, I get hurt – but they get hurt too. And I don't know how to take it away from them. I've learnt that it's not for me to do that. I can't protect them, they have to learn.
What are the challenges you've faced as a transgender artist and creative in Singapore?
Along the way, I've lost a MOE scholarship; I was kicked out of the orchestra; I felt like I was always going to be punished or at a disadvantage for just being me. And I'm not even at my full glory yet, I'm still holding back certain parts of me. I'm just like, "wow, you're going to punish me for this?"
And then I decided, screw this. I have to start celebrating myself. Even though it's painful, even though it's difficult, even though I might say or do the wrong things. But it is my mistake for me to make.
Did you do it all by yourself?
Without support from my transgender sisters, I wouldn't have done it. You wouldn't want to be the only transgender person in the room sometimes. Most of the time, it feels that way, and it is very true. I'm the first trans person I know. I'm the first gay person I know. So slowly, making art was a way for me to put myself out there and to find a community. I figured if I'm out there, then someone will find me. Because I might not know who to look for.
What are the common misconceptions you and your sisters in the community have heard about transgender people?
Well, I think gender is a very private, complex, nuanced, and subtle topic. You can't really pinpoint – and it's different for everyone. It's in our gender expression, the self you show to others. Sometimes I've heard people say trans women are not real women because they're not born women, they don't have the women's experience. If you want to talk about the women's experience, there are women who don't menstruate, never given birth – whether they can't or don't want to.
What do you hope to see a change in society's attitudes towards the trans community in Singapore?
I don't think I can clear things up for people because I have my struggles with my gender as well. Today, I present myself as more non-binary. I go by pronouns she/her or they/them - but some people still call me "he", because they see a certain part of me. I'm not excusing their behaviour; but they see a certain part of me and they say "he". That's when I realise how maybe calling us non-binary is helpful for us who don't feel so comfortable in either of the boxes. And how some people don't feel comfortable putting us in either of the boxes either.
But really, just respect someone. If they say "call me this", just call them that. It might not make much difference to you, but let's just be kind to one another; let's be more respectful and sensitive. If you screw up once, it's okay, try again. It's not the end of the world. Try to be better, use every opportunity to try to be better. Learn and unlearn.
'Back Room' opens at Cuturi Gallery from December 12 to January 3. You can also follow Marla on Instagram (@marlabendiniart).