Heads up! We're working hard to be accurate – but these are unusual times, so please always check before heading out.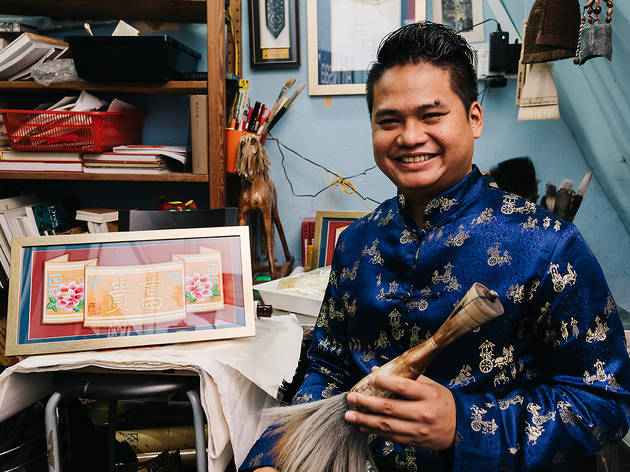 This Malay artist has mastered the art of Chinese calligraphy – and is now doing it on VR
Calligraphy artist Malik Mazlan refuses to be defined
Malik Mazlan is a walking paradox. For one, the jovial artist is just as fluent in his mother tongue, Malay, as the Chinese calligraphy strokes that flow from his brush. But don't box him up as a traditional artist, either. He's an advocate of using virtual reality to revolutionise calligraphy. And his studio? A cosy corner at the back of his mother's vintage salon in Haji Lane.
I first got into calligraphy in Japan, and learnt from a Japanese teacher who told me not to give up. When I got to Singapore, I had to source out a master. Unfortunately, many were reluctant to teach me as I didn't speak Mandarin. My master, Ho Sou Ping, had to design a special curriculum just for me. I kept on asking him and he said, "if the calling is that strong, maybe I'm obligated to teach."
I count myself lucky because I've been under the tutelage of two Cultural Medallion winners. The first is Iskandar Jalil, who had a studio at the Malay Heritage Centre. He taught me ceramics; and formed my most basic understanding of art. was also the late Lee Wen's personal assistant.
In my formative years, I did a lot of traditional work. But I've made a foray into VR calligraphy, which stems from my desire to push the boundaries and enter the realm of performance and sculpture calligraphy.
Someone in the art scene once told me: "You should be a Grab driver instead of an artist." I think these sentiments can be toxic, so I don't focus on them.
Whatever you do, it's important that you keep your roots in tradition. My mentor once told me that artists who learn traditional art, whether it's calligraphy or drawing, shouldn't stay for too long. Otherwise, they'll be known as a traditionalist, and it might be hard for them to find their own voice. But if one leaves the traditional too early, the art might become mediocre – because they're not grounded.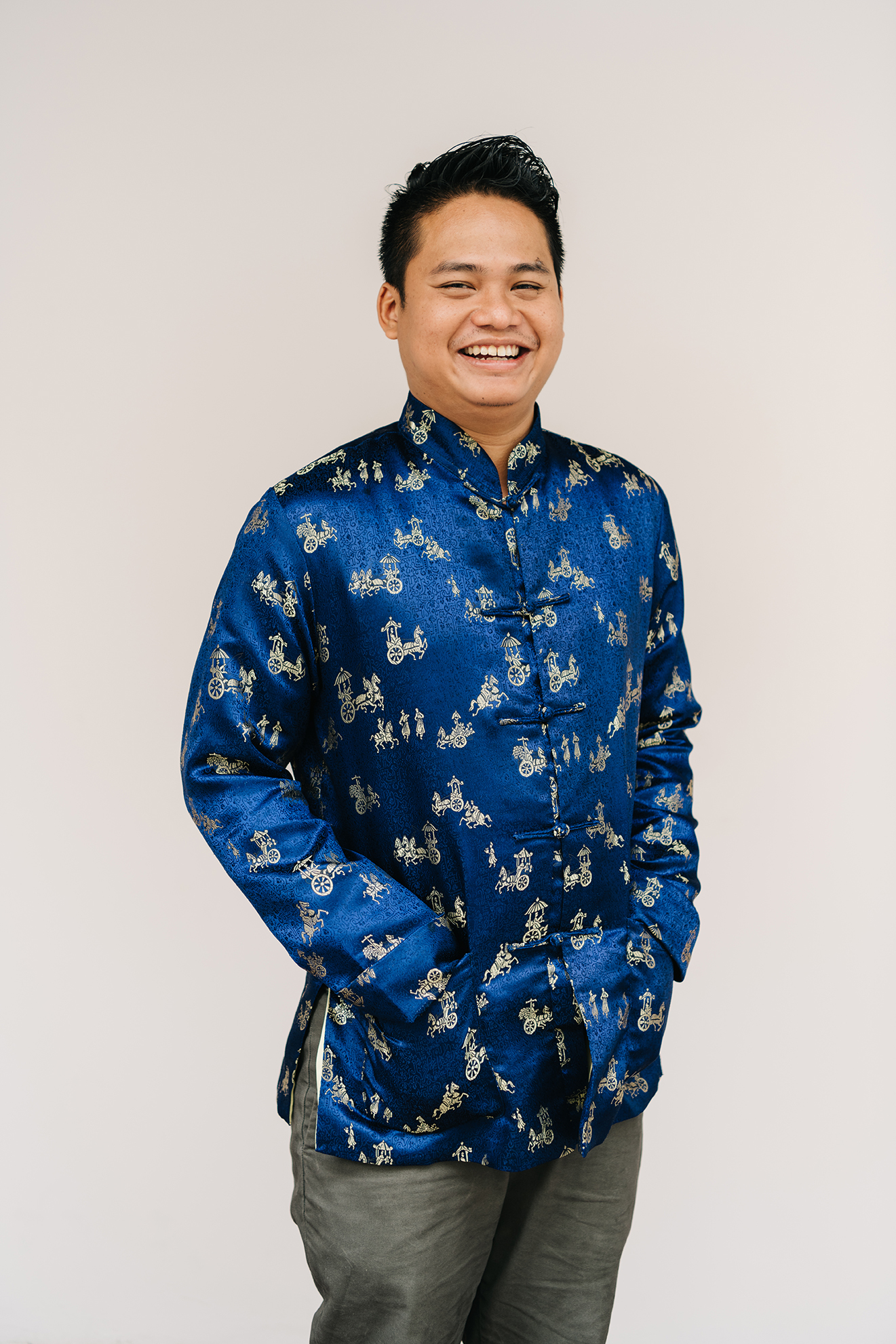 Support from my family and friends have been vital. Sometimes I get anxiety before my performances, but my friends and family members are there for me every step of the way. Most of them are Malay and they don't understand the craft, but they still try to help.
This interview is part of our February to April issue. You can download the digital version here.
Read more about the artists in our February to April issue