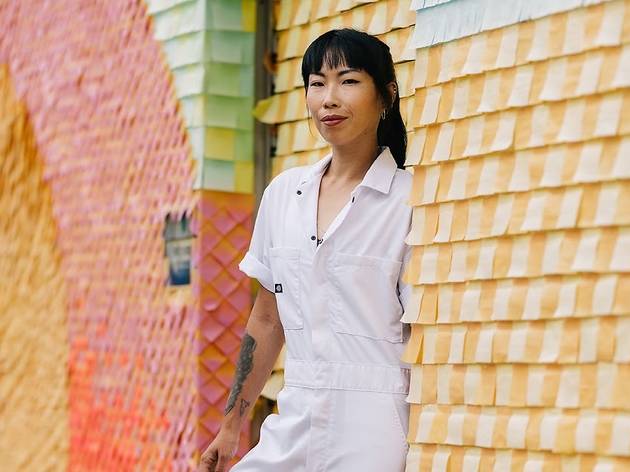 Visual artist Soph O uses art to tackle social issues
"In school, they never taught us how to sell our ideas. We never talked about money. But I had to make a living."
With an ability to make anyone feel at ease, Soph's personality is just as colourful as her works - which you might have seen adorning the alleyways of Kampong Glam or music festivals like Neon Lights. Beyond being aesthetically pleasing, Soph's bold pieces tackle social issues head-on - one mural at a time.
I went to art school in New Zealand and I was completely lost when I came back to Singapore. In school, they never taught us how to sell our ideas. We never talked about money. But I had to make a living. So I started painting and doing 2-D art because I thought it was an easier way to bridge the gap between people and my work. Prior to that, I was mainly doing installations and 3-D sculptures.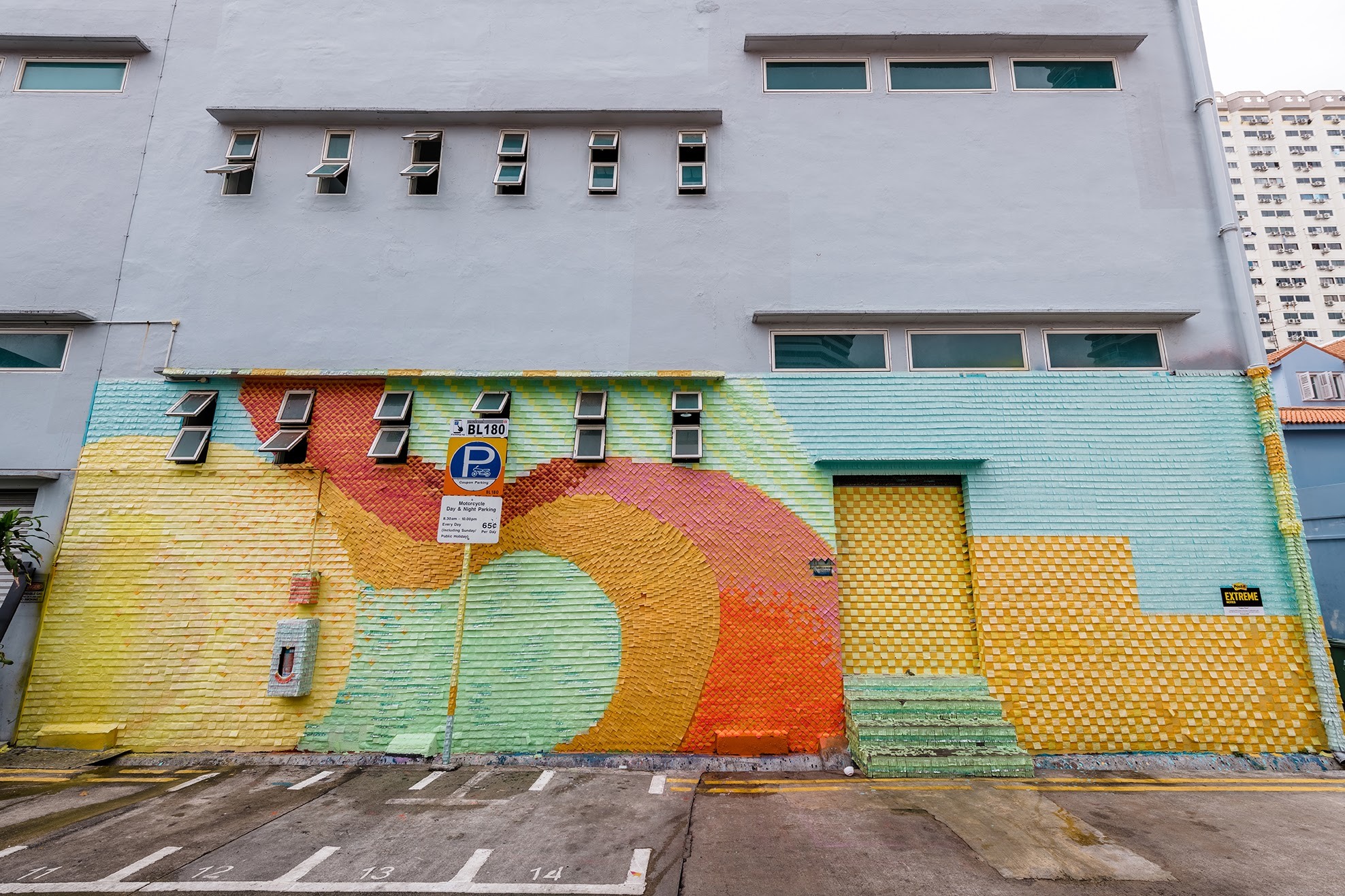 I chose to be an artist because I enjoy that solitude and process of making art. But when I paint murals, or when I create like bigger works, I enjoy the company. It can get lonely sometimes.
I love anything that is a bit too crazy and laborious. The process of doing something repetitive is enjoyable. Because then I can bring everyone together and we can work on a project as one, it almost feels therapeutic in a way.
I think a lot of artists still hold full-time jobs in order to fund their passion. Whether it's putting money into a studio or having an art-related job in order to fund the art practise. The hustle is real.
As artists in Singapore, we tend to self-censor. We can't really challenge the status quo and talk about politics or deeper issues. Everything ought to be pleasant and pleasing to the eye, and relatable to everyday life. I love everyday life, but art should be more than telling things as they are. It should be able to make you feel and dive into something deeper that words cannot describe.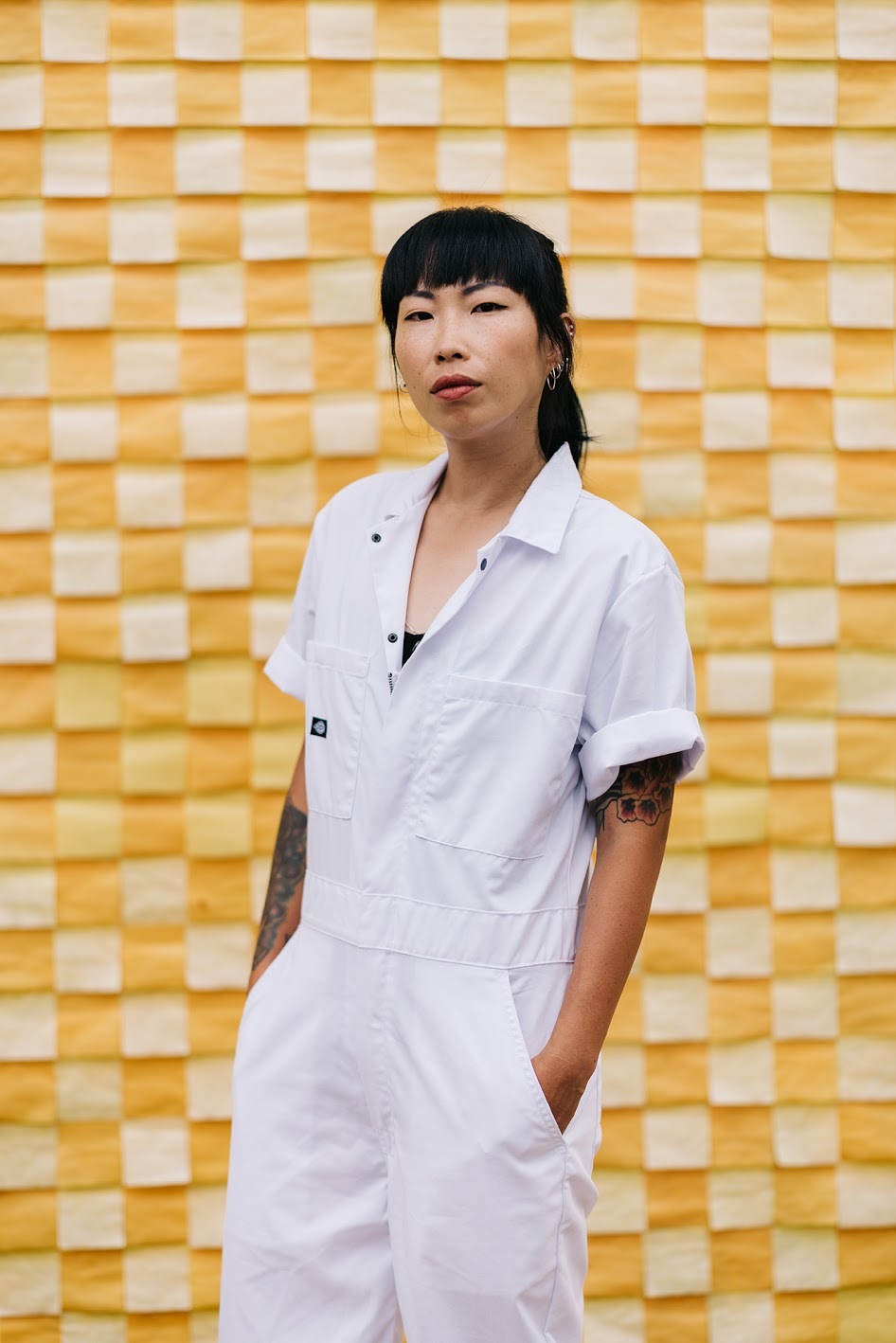 As we merge seamlessly with technology, I'm afraid that we might lose the tactile quality in our lives. Everything is curated now: from the music we like, to the art we see, and the posts that have been fed to us. I want to encourage people to go out more and experience things. When I make art, I try to highlight small details that require the audience to touch, hear, and interact with the piece. That's the thing I want to bring back.
This interview is part of our February to April issue. You can download the digital version here.
Read more about the artists in our February to April issue