Heads up! We're working hard to be accurate – but these are unusual times, so please always check before heading out.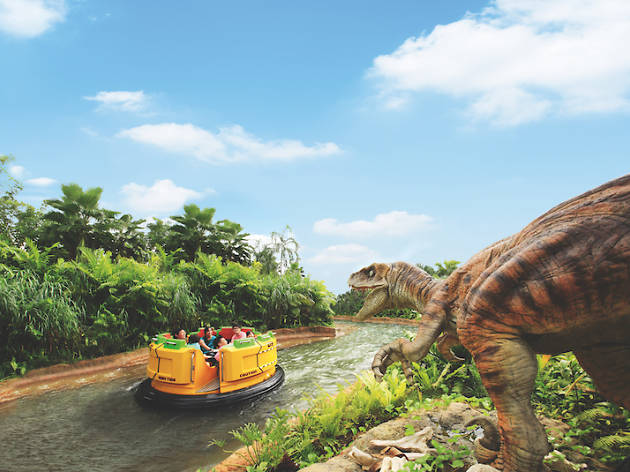 The ultimate guide to Universal Studios Singapore
Maximise your time and make the most of your day at Universal Studios Singapore with this ultimate cheat sheet. By Huang Junyi
Visiting Universal Studios Singapore for the first time? Here are the best rides, tricks to minimise your time in queue and our top tips to make the most of your experience at Singapore's top amusement park. Here's our first pro-tip: bring along your student pass and score a six-month season pass for just $88.
RECOMMENDED The best escape rooms in Singapore and the best museums in Singapore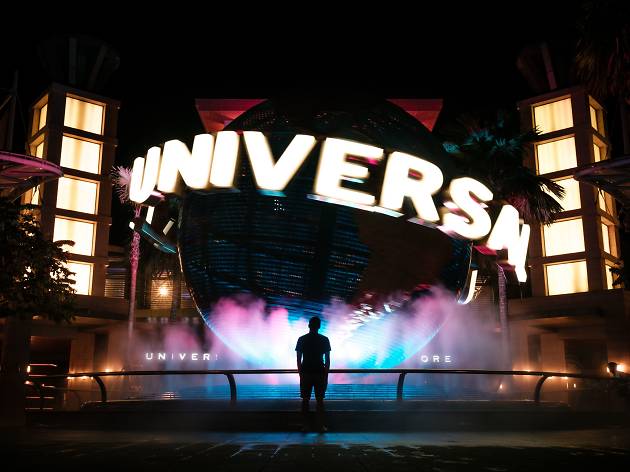 While you can purchase drinks at USS – including a massive dinosaur slushie – it's best to brng your own water bottle that you can refill at many water cooler stations around the park.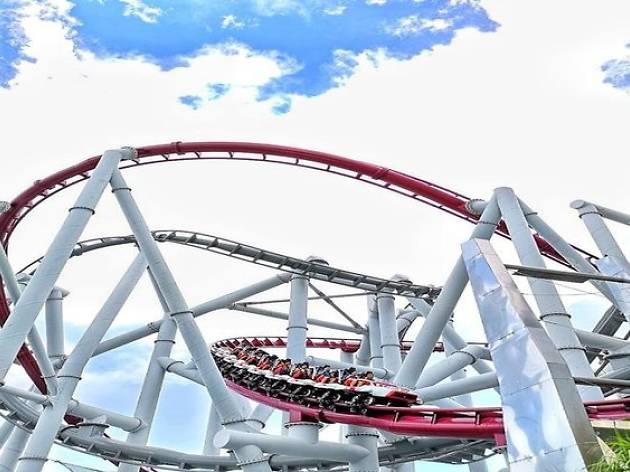 Choose your path wisely
For those kiasu Singaporeanswantwants to optimise your time, plan ahead.
As you walk down the street of Hollywood, you'll reach a fork at the end of the road. Turn right if you're more of a thrill seeker looking for rides like the Battlestar Galactica and Transformers The Ride. If you head left, you'll be headed for the more family-friendly zones that house a riverboat ride down the Madagascan river or a 4-D show with Shrek and friends.
Rides not to be missed
Battlestar Galatica: Human vs Cyclone
Hop onto either the Human or Cyclon to test your limits. Be prepared for a ride of your life and hang on tight because these are the most intense rides in the park.
Transformers The Ride
Battle it out in a moving capsule that transports you into the movie as you help the Autobots retrieve the Allspark.
Mummy's Revenge
Enter the gates of hell to take on Mummy's Revenge – a high-intensity underground rollercoaster complete with pyrotechnics.
Jurassic Park Rapids Adventure
Looking for a respite from the merciless heat? Move along to the Lost World and explore Jurassic Park in a river raft. The journey ends in an exhilarating drop down the rapids so make sure you have a change of clothes.
Amber Rock Climb
Scale the walls and persevere to the end for a rewarding view of the city.
Crate Adventure
Join the crew in the Crate adventure where you are transported to the spellbinding world of Madagascar. It's a great ride for families with kids looking for a fun outing.
King Julien's Beach Go Round
Afterwards, you can continue on your joy ride of Madagascar with King Julien's Beach Go Round. A classic and a timeless favourite among all ages, it is tailor-made for kids to hop on and enjoy.
Enchanted Airways
Step into the land of Far Far Away and be blown away by its ethereal atmosphere. This ride is a short but thrilling experience that leaves you begging for more.
Puss In Boots' Giant Journey
Ride the first ever Puss In Boots' roller coaster and get entangled in an anti-gravity adventure while seeking out the golden eggs.
Insider tip: there are lockers at each attraction to deposit your bags before the ride. Locker use is free for the first 30 minutes so remember to collect your valuables after the rides.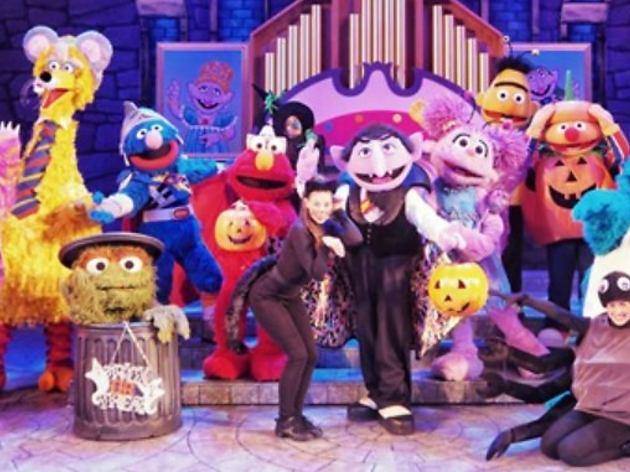 When you first enter the park, make sure you snag a pamphlet that marks out the times and locations of various ongoing shows in the park. As some shows only have one or two performances a day, it is imperative to prioritise them first.
For the young ones, we recommend Treat or Trick with Sesame Street, where your favourite characters attempt to stop Count from looting their Halloween candy. If you are looking for something more interactive, catch Elmo's TV Live and have a hearty singalong session with the characters.
Continue the marathon with Shrek 4-D Live, a 4D experience with immersive visuals that transport you to the kingdom of Far Far Away. After that, join Shrek's sidekick Donkey at Donkey Live and be amazed at how Donkey seems to be right in the room with you.
Calling all movie fans, get a seat to Lights, Camera, Action! hosted by the renown director Steven Spielberg. Go on a behind the scenes tour and witness how movie magic comes to life.
Let WaterWorld impress with death-defying stunts, explosions and thrills. Be warned, though, this isn't a show for the faint-hearted.
When the sun goes down, wait out at Mel's Drive-In to catch Lake Hollywood Spectacular and be blown away by the majestic fireworks display that light up the sky and end the night.
Insider tips: Check the pamphlet for beforehand and make sure you come five minutes earlier to get the best vantage point.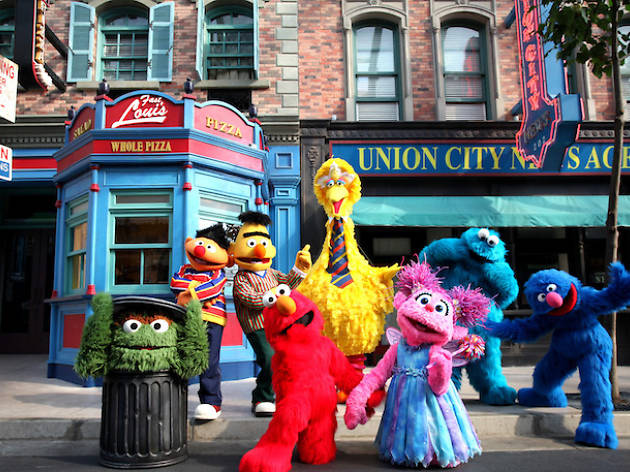 With an exciting line-up of street performances in every zone, keep your eyes peeled for your favourite characters around the park.
For cartoon lovers, drop by Madagascar and Far Far Away to catch Madagascar Boogie! and The Dance For Magic Beans, where characters like Puss In Boots and Gloria dance and interact with the audience. Get pumped-up and groove to the music with them.
Insider tip: Catch your favourite characters at their zones to snap a picture with them. If you are a big fan, make a trip down during festive seasons to catch the characters dressed in seasonal outfits.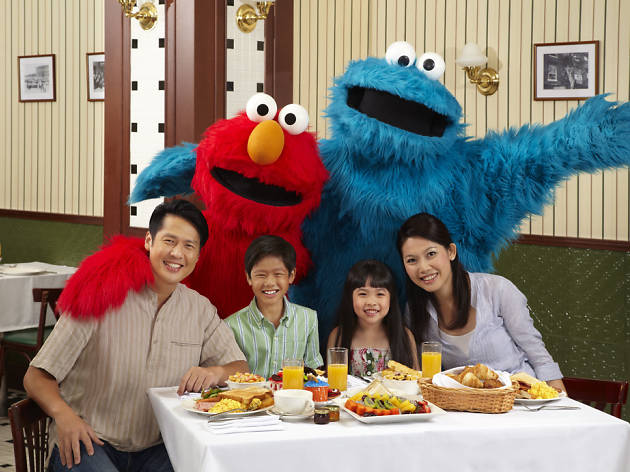 You've had a long day of thrilling rides – time to fuel up at the numerous restaurants in the park.
Hit KT's Grill in New York for its barbecue baby back ribs ($29) or Loui's NY Pizza Parlour for a large piece of pizza at $9, a great deal as far as theme park food goes.
Other favourites include Mel's Drive-In for its classic bacon burger set ($15) that come in large American-style portions to feed the whole fam.
Insider tip: Get exclusive Starbuck cards and merchandise only available at Universal Studios Singapore.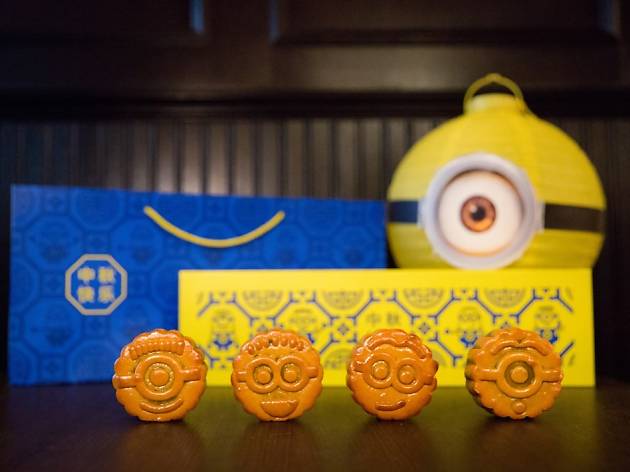 If you have space for more, grab a bite of these unorthodox snacks that can be found across the theme park.
Chilli crab hot dog
Chilli crab Singapore's national dish and USS puts its own spin on it by topping an Amercan hotdog with chilli crab sauce.
Where to find: Fossil Fuels, The Lost World
Shrek waffles
Your very own ogre dessert! Get a waffle in the shape of Shrek the ogre – it's even in a lovely shade of green and is served with a scoop of Ben and Jerry's ice cream of your choice.
Where to find: Goldilocks, Far Far Away
Turkey leg
Ah, the old theme park favourite. Relive those medieval days by chowing down on a turkey leg the size of your arm.
Where to find: Goldilocks, Far Far Away
Tip: Universal Studios Singapore releases a unique range of mooncakes each year during the month of September. Check out the park's stores for the flavour of the year.