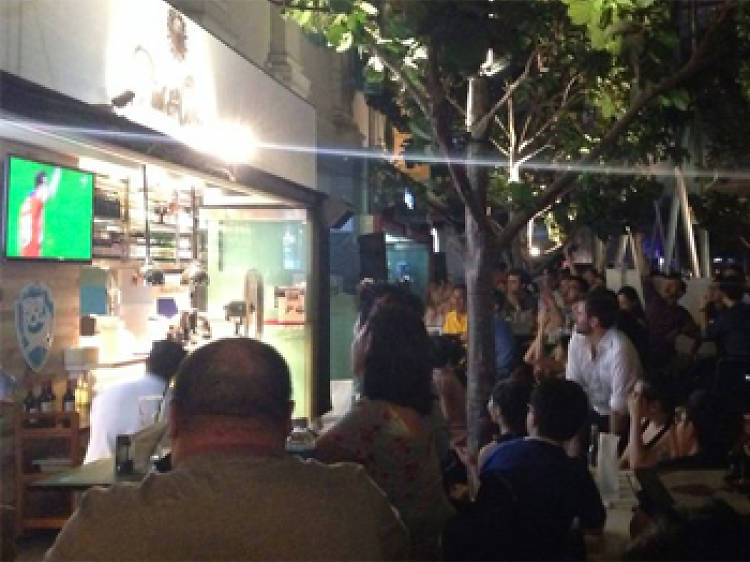 The screenings The restaurant/bar opens all the way 'til 4am on normal days, but it's extending its hours so fanatics can catch the late games, which kick off at 3am. And, yes, Pints and Curries is showing all the matches.
The food Fortunately for those with bottomless bellies, the kitchen remains open throughout the tournament. So you can fill up on Indian-by-way-of-England curries such as chicken tikka masala and rogan josh – lapped up with naan, of course – while you watch 22 grown men punt a ball around.
The deals Bucket deals of Asahi, Corona and Somersby at $39, and a tower of Carlsberg at $67. Every order of a tower gets you a hand-held fan – because temperatures run high every time Rooney fluffs a golden chance, of course.