Rishi Budhrani shares his unusual holidays in Unexpected Journeys
The local comedian talks about getting sheared in a sheep shed to being the first Singaporean to perform at Portland's Helium Comedy Club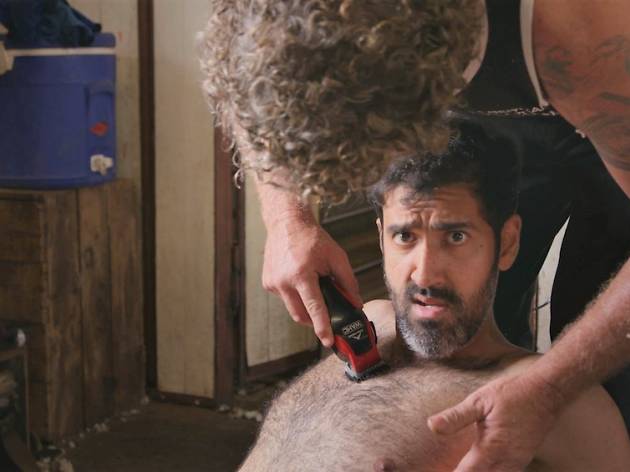 Hosting comes naturally for Rishi Budhrani who is no stranger to the mic, especially on stage. But if there's one thing that took us off guard is finding out that the triple threat – host, actor, and comedian – is presenting an online film series by Singapore Airlines (SIA) and Singapore Tourism Board (STB) titled Unexpected Journeys. Then again "becoming a comedian was definitely an unexpected journey for me," shares the comic.
The three 20-minute episodes transport you to the lesser-known worlds of an Australian family in Bland, three Scotsmen in Dull, and an American comedian in Boring – with Rishi, of course. To return the favour, Rishi plays tour guide and brings them to Singapore via Singapore Airlines to experience the unconventional side of the Lion City – you know, the ones not featured in Crazy Rich Asians. Forget your usual tourist traps, think luxurious city-highs to action-packed adventure showdowns, and tranquil nature tracks to cultural delights.
Curious to know if Bland, Dull and Boring – which are actual town names (bet you didn't expect that) – live up to their names? Watch the films on YouTube and see the unconventional side of New South Wales, Scotland and Oregon, and perhaps, the Singapore you never knew. But before we hit that play button, we chat with Rishi on his very own unexpected journeys, wildest experience and getting sheared in a sheep shed.
RECOMMENDED: 101 things to do in Singapore and tourist attractions Singaporean never go
Hi Rishi! Tell us what gets you excited about Singapore?
The fact that it keeps changing. The rules keep changing. The people keep changing. The food keeps changing. The art, the music, the culture; it seems like Singapore is always under construction, always a work in progress, and always surprising itself. And that is exciting for me as someone who grew up in this country, and I guess more so for someone who visits because you're always in for a surprise.
Talk us through the series, Unexpected Journeys. You visited Bland, Dull and Boring – why these three places, specifically?
When I first heard of the idea for the series, it was, in the true spirit of the show, an unexpected thing for me. First thoughts: why these towns? Second thoughts: why me? And that's when I realised that these places, like Singapore, and by extension, like me – a stand-up comedian from Singapore – all have a habit of defying expectations. The films uncover unexpected thrills and hidden gems in these towns that unfortunately also have misguided assumptions because of their names. So, we went in search of some people, places and experiences that did exactly that. And we were not disappointed at all!
What are some of the most unexpected moments you had during the entire journey?
Wow, there are so many to choose from. I saw three Scotsmen eat lobster, drink champagne and then have a friendly wrestle in the Suites of Singapore Airlines – which are bigger than some of my friends' apartments. I became the first Singaporean comedian to perform at Helium Comedy Club in Portland. And, I played babysitter to four Australian kids from the countryside, and nearly lost one of them in Chinatown, Singapore. Yup, I didn't plan for any of this to happen.
In Bland, you take the Wilson kids on some outdoor adventures. What's an outdoor activity you enjoy most in Singapore?
Personally, the unique Singapore 'outdoor' experience would be at a local coffee shop for a drink. That is where you really get to take in the unique sights and scenes of Singapore around you. You might see a salesman with a clip-on mic selling you a wok, elderly folks going about their days in their mobility devices, couples getting married under the block and even kids performing at the amphitheatre for racial harmony day.
In Dull, we see Harry Peter (aka Wee Pete) take on 60 sticks of satay in 20 minutes at Lau Pa Sat. Where else would you go for local hawker food?
For Malay food, I would recommend Warung Nasi Pariaman. It's a fusion of Malay-Indonesian cuisines and one of the best. It has mixed dishes ranging from meats to vegetables and everything in between. You're probably wondering what's in between the food chain of Meat and Vegetables, aren't you? Visit to find out!
I also love the chicken rice from Five Star Hainanese Chicken Rice. A staple Singaporean dish that actually has its origins from Hainan, China.
You've also got to visit Samy's Curry for some good old South Indian fish curry. The experience and ambiance are laid back, and you can go into a food coma after your meal. There is really a grass patch outside for you to lay on if you so wish.
In Boring, we meet fellow comedian Amanda Arnold with special guest Kumar. Have you always wanted to be a comedian or was this an unexpected journey?
I don't think anybody grows up wanting to be a comedian. Not in Singapore at least. It's not a list of careers you're presented with in an Asian family. In fact, if you're a funny child, your parents say, "Are you trying to be funny?" So, yes, becoming a comedian was definitely an unexpected journey for me.
What can visitors – or even Singaporeans – do for a unique experience in Singapore?
Well, we do cover some of these things in the series. You could choose to check out a Malay wedding under the block (but doing so as an invited guest is probably the nicest thing to do.) Enjoy a stand-up comedy show at a comedy club – The Merry Lion Comedy Café and Bar is a good bet. Dance to Bollywood tunes at a Bollywood-themed venue called Moshi Moshi Bollywood. Organise a cooking session in Pulau Ubin with natural herbs and spices, picked off the island, and eat your own cooking, of course. This, I truly had no idea we could do. Cookery Magic does this really well. And more!
There are so many things in the world that's yet to be discovered. But be honest, have you actually visited anywhere in the world that's less than exciting?
I think it all depends on your attitude. I trained as a journalist, an actor, a communicator and, I go around telling people jokes in basements, attics, and occasionally, theatres. So, I am ALWAYS on the lookout for something new. I guess if you keep your ears, eyes, and mind open, I truly believe that every town has something amazing to offer. I "hot-boxed" with some exciting friends in Dull, cleaned the "dunnies" of a wonderful family in Bland and got a chance to entertain a group of strangers in Boring. So, really, anything is possible.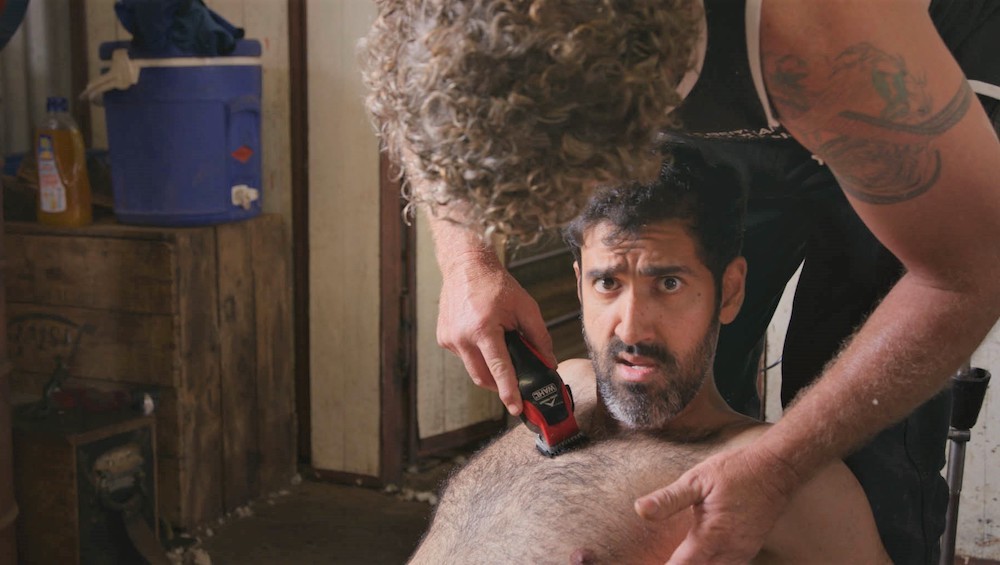 You did some unconventional things in the series. What's the craziest activity you've done abroad?
I got to admit, getting sheared in a sheep shed in the Shire of Bland has to be the most insane thing I've done. Genuinely. And not many people can say they've done that. It's not like skydiving or climbing Everest. In fact, most people who've climbed Everest, probably haven't been sheared next to sheep.
What's the craziest thing you've done in Singapore?
A few years ago, I watched an open mic comedy show in Singapore and two weeks later, I was inspired to get on stage to make people laugh. And to be honest, I haven't stopped since.
Now, if someone says, "Singapore is boring", what's your comeback?
I'd say: "I'm too busy actually having a good time here to argue with you. Your loss if you don't want to enjoy the impressive range and value of unexpected experiences that Singapore has to offer." #LessIsMore #NoNeedToHardSell
Watch all three episodes of Unexpected Journeys on YouTube.
Enjoy a unique experience