15 things you can do in Singapore you can't do anywhere else
All the cool and unusual things to do, see, eat and buy in Singapore just because you can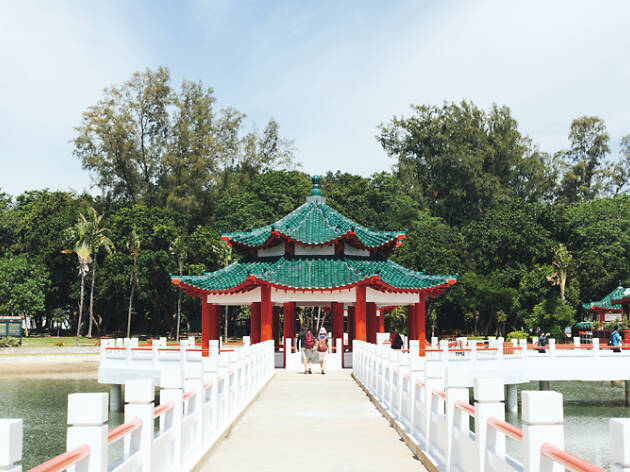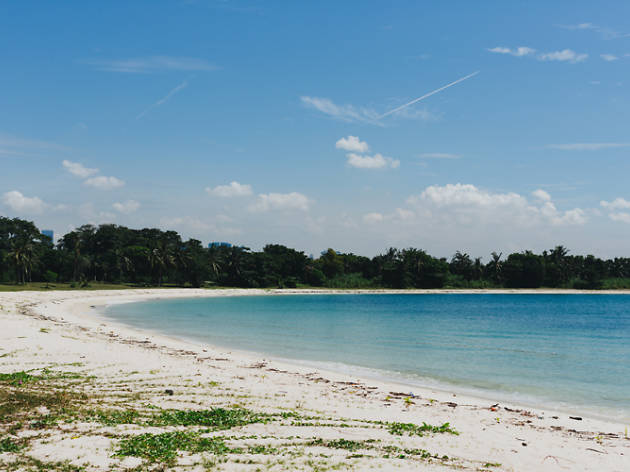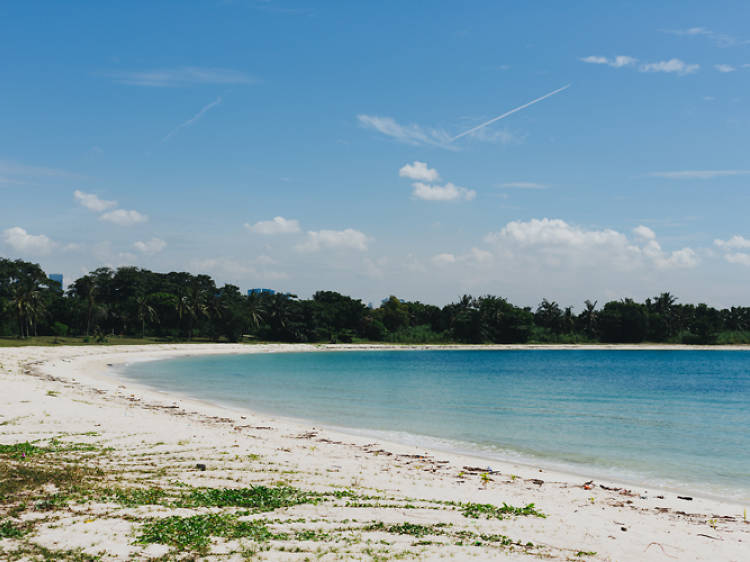 Escape the hustle and bustle of the mainland by making your way to the surrounding islands that – thankfully – isn't as busy and fast-paced as life on the mainland. Hop on a boat to offshore islands such as St John's Island, Kusu Island, Lzarus Island and Pulau Ubin, and breathe in the fresh air. Set up camp or go on a walking trail at these uninhabited islands that are ripe for exploration. Just don't forget to slather on the mozzie repellant and sunscreen.
Shopping, Shopping centres
A Singapore institution, Mustafa is open round the clock, offering 75,000sq ft of bargains, not to 
mention a hotel, café and supermarket. It's a treasure trove of discount shopping, carrying everything from skincare and electronics to sportswear and luggage. Sumptuous sari fabrics can be found in basement 1, and beauty products and appliances at ground level. Mustafa Centre was included in our recent One Night Stand feature.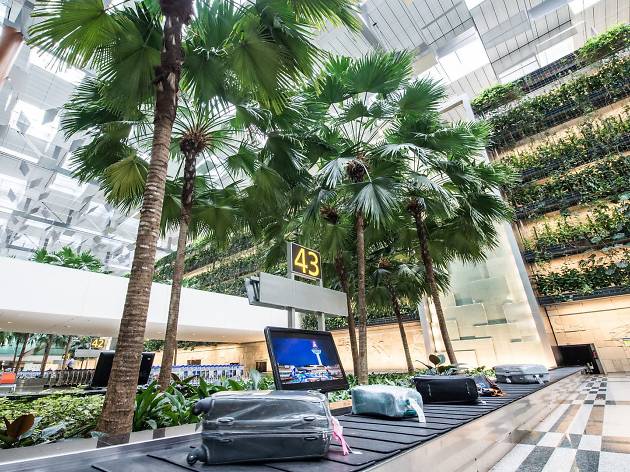 For most, airports are a place of transit where you try your best not to stay too long but that's not the case for Changi Airport. Sure there's a lot more waiting for you outside the airport but if you happen to have some time to kill, Changi's not too shabby. We've rooftop pools, fun slides for both adults and children, a butterfly garden, a cinema screening the latest movies for free, the best shopping experience one can get in an airport terminal, plus all the food to make you happy. We haven't even gotten to the massage chairs yet...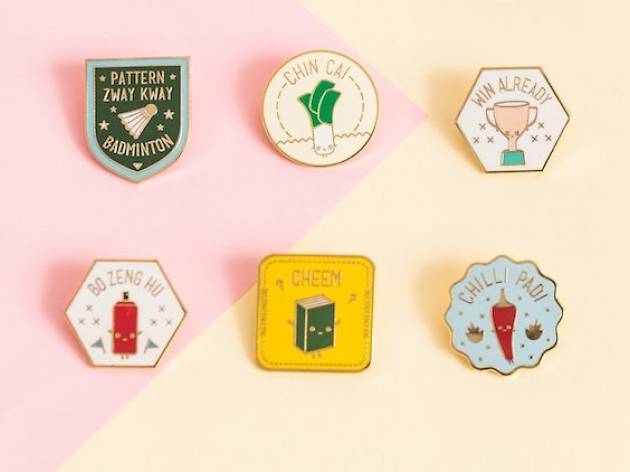 Just like how there are alternative things to see and do in Singapore, there are also plenty of alternative souvenirs to shop and keep. Instead of stopping by the regular souvenir shops selling the usual keychains or tacky "I love SG" T-shirts, drop by these stores for offbeat keepsakes such as curry puff cushions, Peranakan print fabric, scarves with Singapore architecture, quirky pins and brooches and also salted egg yolk fish skin crackers. From homeware, accessories and random finds embellished with some Singapore personality, you'll find something to impress your peers and family with.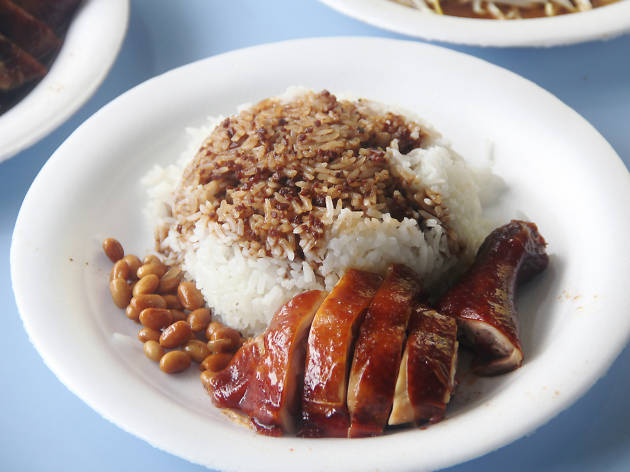 Feast on the cheapest Michelin-starred meal in the world
Our thriving hawker scene is well-known across the globe and for good reason. These humble hawker stalls present a delightful counter-narrative to the (sometimes) stuffy Michelin-starred dining experiences – there's no designer glassware to tinker with and food portions are generous for the buck or two you pay. Singapore is blessed with not one, but two, Michelin-starred hawkers: Hill Street Tai Hwa Pork Noodle serves up bak chor mee (noodles with minced pork) from $5 while Liao Fan Hong Kong Soya Sauce Chicken Rice and Noodle (and its casual offshoot Hawker Chan) prides itself on its tender and succulent meats (from $2). Get in line because their delectable offerings are both well worth the long wait.
Sure, we've got plenty of nightclubs that open 'til late but if you're a true party animal, you'd know where the fun's really at. The Night Safari, the world's first nocturnal zoo, is way cooler – and we mean this quite literally as it only opens in the evening once the sun is down – than its daytime counterpart. This open-concept night zoo allows you to see over 130 species of nocturnal animals including majestic lions and coy mountain deers in their natural habitats. Hop on a 50-minute tram ride or embark on one of the four walking trails to get close to flying squirrels, dangling bats and more.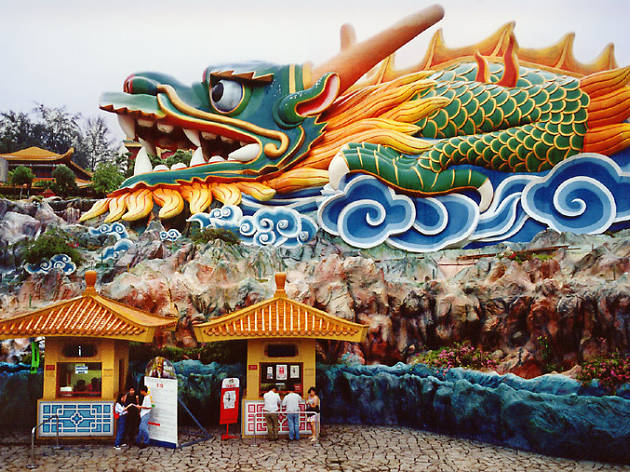 Theme parks? Yawn. There are theme parks are aplenty across the globe but none are quite like Haw Par Villa. This once-abandoned park is heavily inspired by Chinese folklore and mythology – the sprawling garden houses over 1,000 hand-painted sculptures and its most bizarre exhibit is the gruesome '10 Courts of Hell'. It's a world lost in time and as you set foot into its grim premises, get ready for one hell of a ride.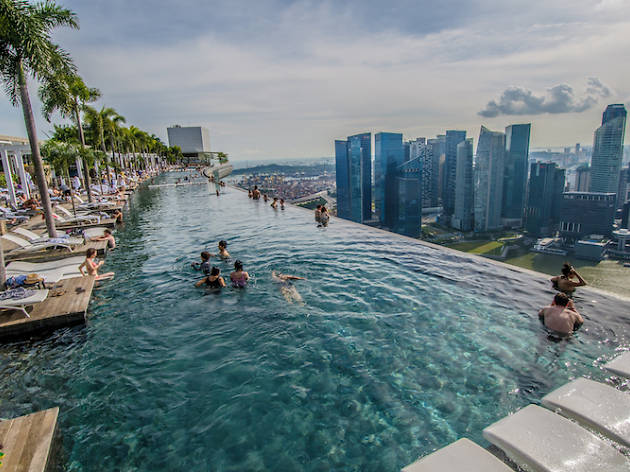 Relentlessly touted as the world's largest and highest, the Marina Bay Sands infinity pool needs no introduction. Perched on the 57th floor of Marina Bay Sands, its strategic location allows for unrivalled views of Singapore's glistening cityscape that'll make even the most social media adverse person want to snap a photo. For $20, you can enjoy the unfettered view from the Observation Deck but to actually take a dip in the pool, you need to be a hotel guest. So get booking.
Bars and pubs, Cocktail bars
Sure, there are various renditions of the Singapore Sling worldwide, but nothing compares to sipping on this gin-based cocktail at its birthplace, the extra-luxe Raffles Hotel. If you want an authentic Singapore Sling experience, swing by the Long Bar – one of Singapore's veteran bars – for a tall glass of the real deal. Don't forget to feed the floor your peanut shells – it's the only place in Singapore where littering is encouraged.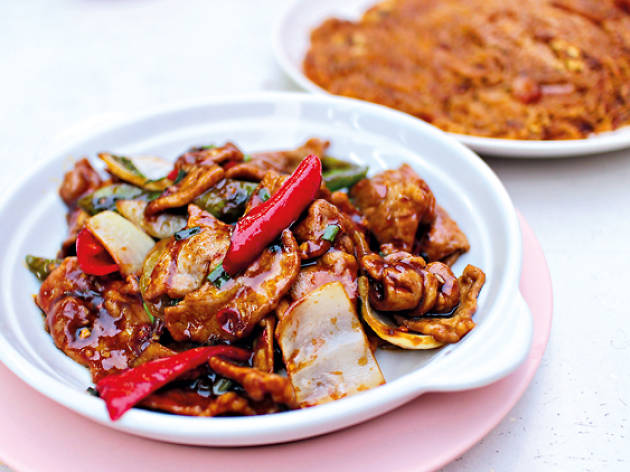 Eat your way through a red-light district
Satisfy your late-night cravings with some sinfully good grub at Geylang, Singapore's infamous red-light district. Yes, there are the occasional streetwalkers and houses conspicuously marked by red lanterns but there's more to this neighbourhood than its sleazy reputation. Turn your attention to the streets lined with stalls that boast delectable culinary offerings – we recommend JB Ah Meng for some hearty zi char and G7 Sin Ma Seafood Restaurant for some deep-fried frog leg porridge cooked in claypots. For something that hits the sweet spot, try Rochor Beancurd House and Cendol Geylang Serai.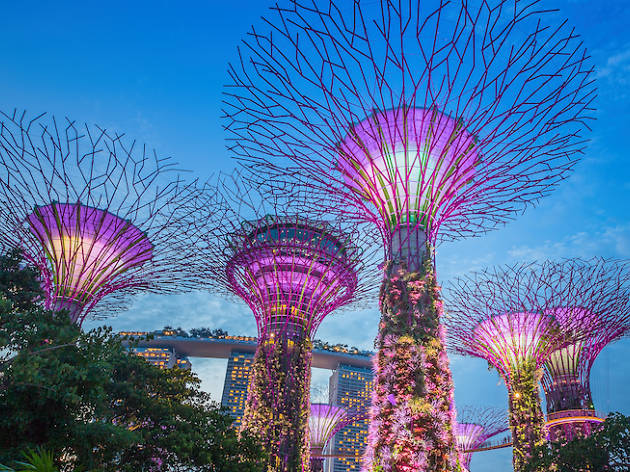 No city manicures its natural surroundings quite like Singapore. But don't take our word for it, make a trip to Gardens by the Bay – a microcosm of Singapore's unique relationship with nature – to have a look for yourself. The futuristic-looking sculptures are the centrepieces in this horticultural oasis – these are solar-powered supertrees that light up at night. Don't forget to pop into the Flower Dome and Cloud Forest – climate-controlled conservatories that house floral displays that change with the season and a 35m waterfall.
Encounter diverse cultures as you stroll down a single street
Bear witness to physical manifestations of the religious harmony that Singapore tirelessly champions as you stroll down Waterloo Street. Temples, churches and mosques are located in close proximity, and in some cases, even next door to each other. Case in point, the Buddhist temple Kwan Im Thong Hood Cho Temple sits comfortably beside Hindu temple Sri Krishnan Temple.
Reserve seats with unsuspecting tissue packets
Let's face it, whether you love it or hate it, Singapore is probably the only place in the world where you can 'chope' (the colloquial term for reserve) your seat at a hawker centre with a little packet of tissue – a curious practice that's largely accepted and practised by the public. Head down to Lau Pa Sat (or any other hawker centre, really) during lunch hour to witness the phenomenon in full force or join in the fun with a pack of Kleenex of your own.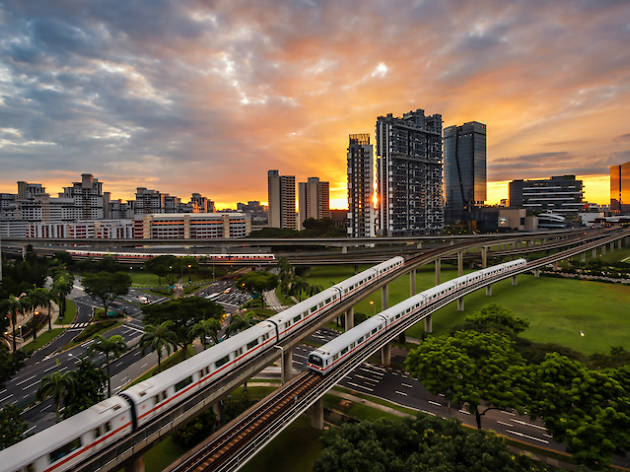 Get from one end of the city to the other in under an hour
Our diminutive size has its perks. We've got five main MRT lines connecting every corner of Singapore – that's pretty solid for a country that's just a little red dot on the map. Plus, we've got taxis, Grab and Uber to bring us from point to point too – so whichever you choose, getting to your destination is a cinch. As long as there's no traffic.
Rev up for F1's first night race in the heart of the city
Forget about winding down as the sun sets – witness the likes of Lewis Hamilton and Sebastian Vettel go full throttle around the 308km Marina Bay Street Circuit during F1's first night race, which launched 10 years ago. Abu Dhabi and Bahrain have since followed suit but we still think we do it better as the F1 Singapore Grand Prix often boasts an ace lineup of international acts – Calvin Harris, Beyoncé, Maroon 5, Queen, The Killers, Ariana Grande just to name a few – and ultra-luxe after-parties where you get to rub shoulders with aforementioned drivers and actual royalty.