120 best things to do in Singapore
The crème de la crème of what Singapore has to offer – we present our top 120 things to do in the Lion City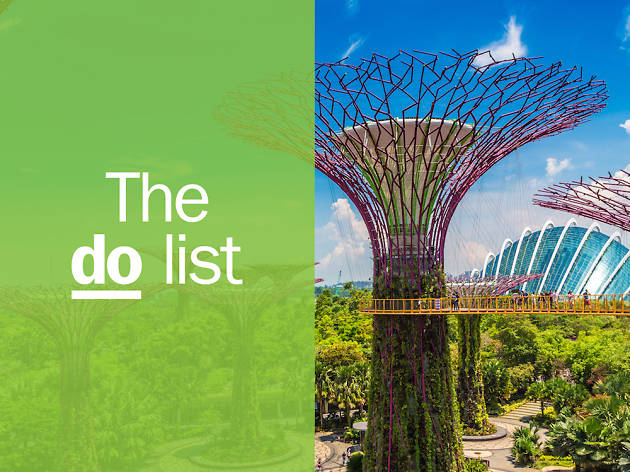 Welcome to the Time Out Do List where we handpick the best things to do in Singapore.
Singapore may be one of the smallest cities in the world but there are plenty of major attractions to hit up, sights to see, grounds to explore and under-the-radar spots to discover in this modern city. Take a couple of days off to play tourist and smell the roses at Gardens by the Bay, brace yourself for the tallest dual rollercoasters at Universal Studios Singapore, get cultured on the rich history of Singapore and its people at the museums or have your morning breakfast with orangutans at the Singapore Zoo. Not sure where to start? Leave it to us to show you the best events in town, as well as 120 things to do to check off your list.
NOVEMBER 2019: We've added to the list new kids on the block that have us coming back for more. We're eating our way through fusion plates at Cloudstreet, catching a local production at W!ld Rice's new sweet digs, partying on a Ferris wheel at the biggest nightclub in the city Marquee, challenging our mates on the arcade machines at Avenue, and more.
Done something on this list and loved it? Share it with the hashtag #TimeOutDoList.
You can also find out more about how Time Out selects the very best things to do all over the world, or take a look at our list of the 50 best things to do in the world right now.
The best things to do in Singapore
More great things to do across the globe
Going out and doing things satisfies our need to explore, to learn and to grow (and then to brag about it on social media). Our hope is that the DO List becomes not just your bucket list, but your inspiration to experience and appreciate the corners of magic in the world.