Crazy Rich Asians gets you looking at Singapore through rose-tinted glasses, but local filmmaker Yeo Siew Hua shatters that illusion with his gritty, neo-noir film A Land Imagined. Instead of skyscrapers, bungalows and sports cars, you get cranes, dorms and heavy-duty trucks.
Blending social issues with mystery, the award-winning industrial thriller follows a local detective in search of a migrant worker who disappears in a land reclamation site. Before you catch A Land Imagined at The Projector on March 30, get inside the mind of Yeo Siew Hua to see what goes into creating such a world.
RECOMMENDED: The best Singapore films to watch and the best upcoming films in Singapore
Congrats on winning the Golden Leopard for Best Film at the Locarno Film Festival. How does it feel to win the prestigious award?
It's really a great feeling to compete and win at a festival like Locarno which is well regarded for pushing new approaches in cinema.
Is this win is hugely important for the Singapore film scene?
It is a significant precedence that we hope to set, enabling us to aim high. I hope it also helps in introducing international audiences to the film scene here that's full of great stories but sometimes overlooked.
What do you think of the film scene here?
It's relatively young and is still trying to find its own voice in world cinema. These formative times also mean that we get to be part of this exciting process, shaping the cinematic landscape here, opening ourselves up to all kinds of possibilities ahead of us.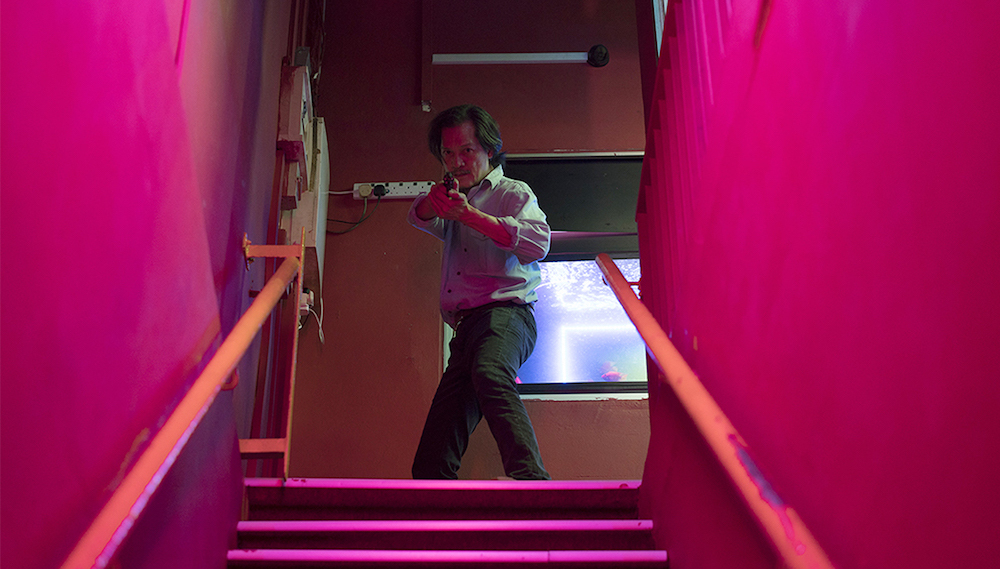 How did the idea for A Land Imagined come about?
It's inspired by my encounters with migrant workers in Singapore who have helped build this country. Despite living among us, migrant workers have become invisible to the consciousness of a larger society. I seek to put them in the forefront and focus of my film.
Are you a fan of neo-noir films?
I'm a fan of noir films like Blade Runner and Twin Peaks. I think the genre allows an interesting balance between the investigation of certain social issues through more complex psychological frameworks. I was also curious about how Singapore would look like in a noir film as an exploration of the night – I guess I know now.
What's the sort of Singapore do you want to convey to the audience?
I think we are all used to the image of Singapore as a modern and affluent city. What A Land Imagined serves to show is the machinery that runs this pretty picture which is just as equally important but not equally visible. It might not be pretty but it's a crucial part of the Singapore narrative.
What would you name your plot of land?
I'll name this land Lennon and I hope someday you'll join us here.