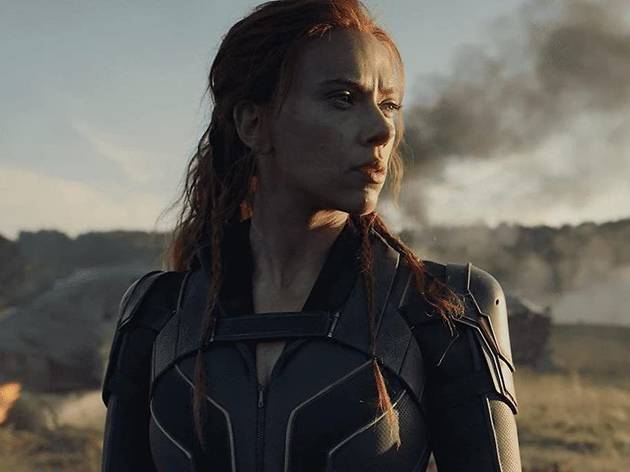 The best upcoming movies in Singapore
We pick out the best of this month's (and the next) silver screen offerings for all you avid movie-goers
June and July highlights
Asian Film Archive (AFA) is celebrating the works of Iranian film director Abbas Kiarostami at Oldham Theatre, where it will screen eight feature films, four short features and 12 short films, including rarely-seen early short films made during pre-revolution Iran as well as brand new restorations – in 2K and 4K, no less. Look forward to renowned works such as Close-up and Palme d'Or-winning Taste of Cherry.
This is the first time a retrospective of the late visionary filmmaker has been presented in Singapore. Before his untimely death in 2016, he was considered by many cinephiles to be among the world's greatest living filmmakers, and his films make for an excellent introduction to the vibrant world of Iranian cinema. Observe how he brilliantly experimented with the boundaries between reality and fiction with Retrospective: Abbas Kiarostami.
Tickets will go on sale Wednesday, June 30 from 9am on the AFA website.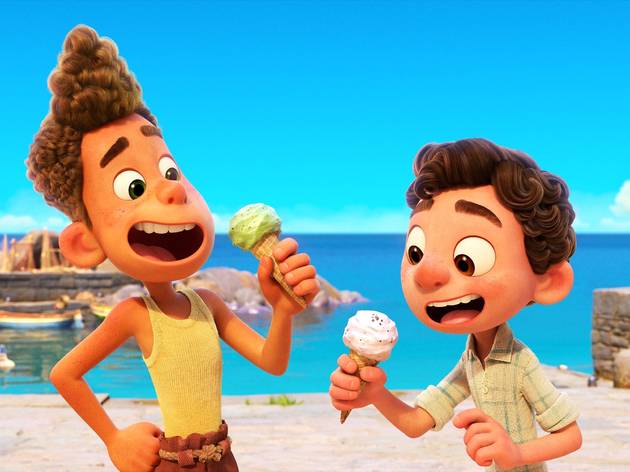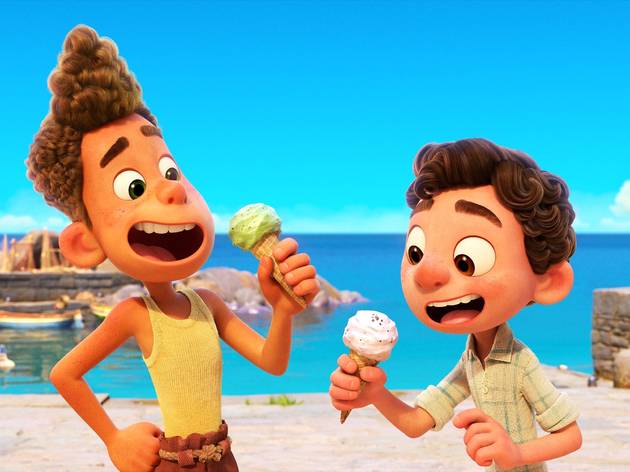 Photograph: Disney/Pixar
On Disney+ June 18
Pixar is back, baby! This time the animation studio is rolling the spirit of Italian summer, friendship and magic into one saccharine adventure. Luca marks the feature debut of storyboard artist-turned-director Enrico Casarosa – who's also the brains behind the Oscar-nominated short La Luna. It tells a coming-of-age story about a boy who experiences his first taste of gelato, pasta, and thrilling scooter rides with his new best pal, which is – lo and behold – a sea monster.
To find out more about this relationship with sea monsters, we chat with director Enrico Casarosa and producer Andrea Warren. Just like many "monsters" featured in animated films, including Wolfwalkers, the sea monsters in Luca are inspired by folklore. "The one thing I have a lot of affinity with is stories with changelings, where something appears one way, but there's a whole other side to it. I've always loved folklore. In Ireland, there's the selkie, which are stories about seals that can show up as ladies," Enrico tells us. "In Liguria, where I grew up, there's a lot of dragons. When we did the research, [it's believed that] fishermen made up tall tales to defend their favourite [fishing] spot."
"I always loved these kinds of stories. And when I think back about my friendship and growing up in that moment – where you don't know what's going on – [it feels] like you don't fit in, your body is changing, and there's just so many of these feelings of feeling out of place," he continues.
Talking about "feelings of feeling out of place," the story of Luca is told from the perspective of outsiders (aka sea monsters) who are curious about life on land. Think moving across continents and experiencing culture shock, but with a whole lotta curiosity. "With Luca, there's a metaphor there. We left it kind of open as a sea monster – like he feels like an outsider 'cause he's a sea monster – but it's open for anybody to relate to that character and the story. I think that the message here is a lot about curiosity, friendship, bridging those differences and connecting," Andrea shares with us.
It also mirrors the viewers' experience of seeing a new world through a different lens. "There's something about the wonder to surprise the trepidation of someone experiencing something for the first time. You can experience nature this way or you can experience this lovely little Italian village with this wonderful kid," Enrico points out.
Luca isn't your average Pixar film either – its look and pace are slightly different. "It's more artistic, more expressionistic. Like a dive into the illustration of a kids' book," says Enrico. If anything, Luca is kind of like the "underdog" of Pixar. "I think the other way we felt like underdogs this year was trying to make a movie from our houses. It was really challenging and a whole new puzzle to sort out," adds Andrea.
When describing Luca, Andrea beautifully sums it up with: "[It's] like falling into one of those old postcards or storybooks, and just being really immersed in that world." Plus, you get to witness a slice of Enrico's childhood home on the Italian riviera from your own sweet digs via Disney+ from June 18.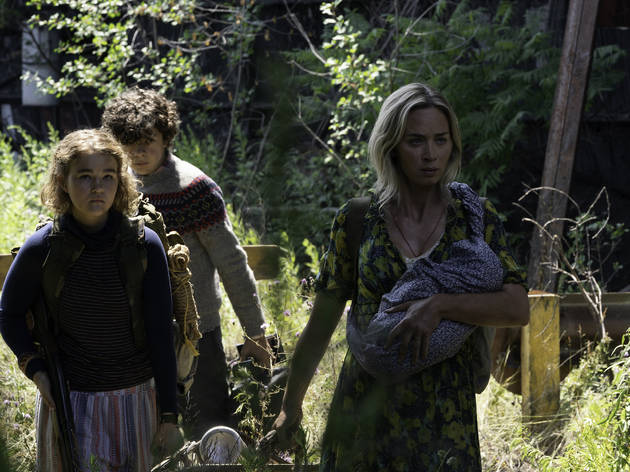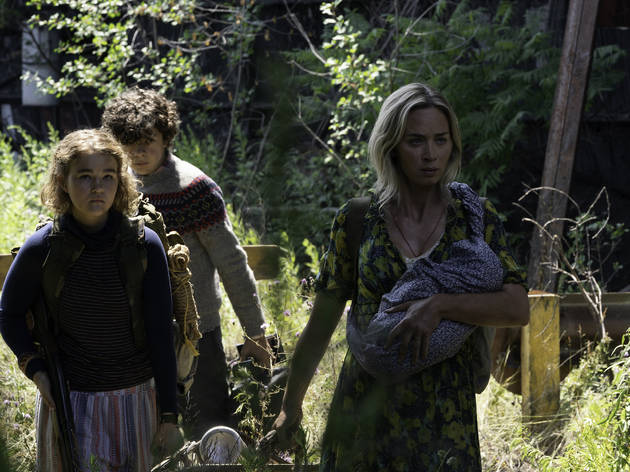 Photograph: Jonny Cournoyer/Universal Pictures
Now playing
Hold your breath for the next installment of horror flick A Quiet Place. Following the deadly events at home, involving some blind beasties with killer hearing, Part II follows the Abbott family who continues to face the terrors of apocalyptic America and fight for survival in silence. They soon discover that said beasties aren't the only threats that lurk beyond the sand path.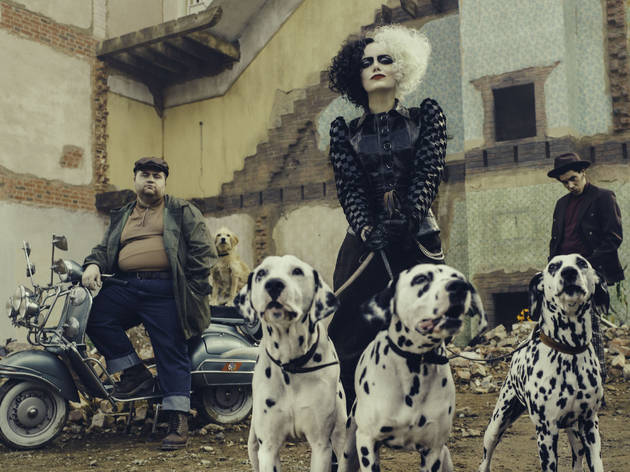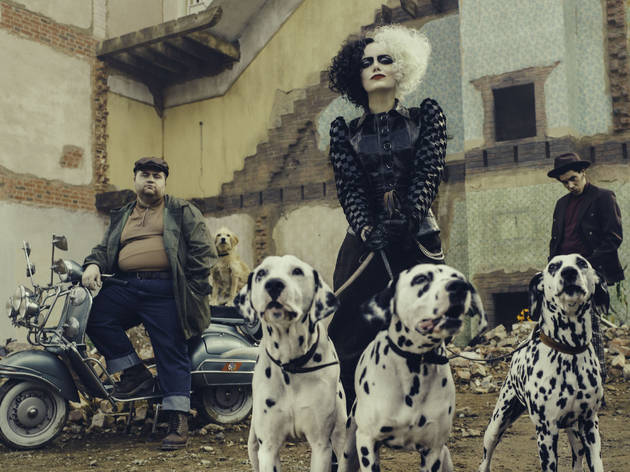 Photograph: Disney
Now playing on Disney+
"Cruella De Vil, Cruella De Vil/If she doesn't scare you, no evil thing will." Test your courage with the live-action origin story of the iconic – and notoriously fashionable – 101 Dalmatians villain. Unlike Maleficent, this baddie-in-the-making has a mean streak since day one. But how did she become so nasty, like puppy-kidnappin' nasty? It all begins in London during the 1970s punk era where the "brilliant, bad, a little bit mad" young grifter befriends a pair of thieves who feed her appetite for mischief.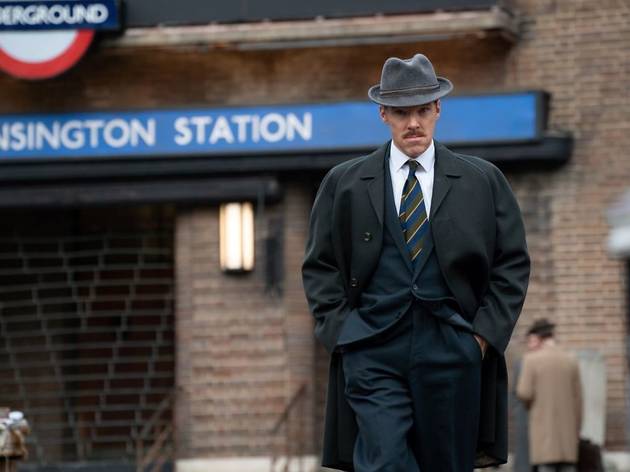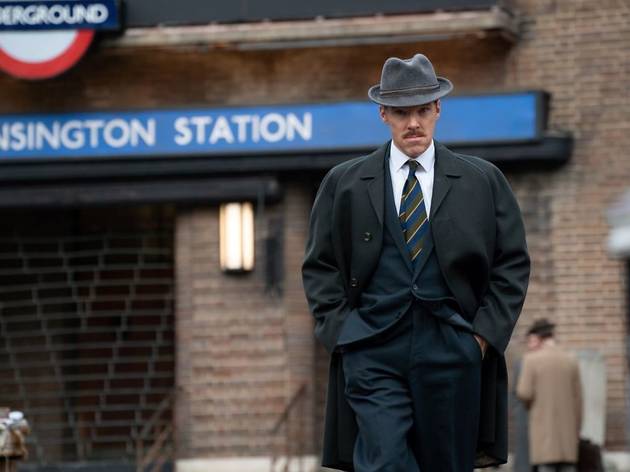 Photograph: Liam Daniel
Now playing
Based on the true story of a British businessman, this spy thriller sees Benedict Cumberbatch recruited into one of the greatest international conflicts in history. At the behest of the UK's MI-6 and a CIA operative, he forms an unlikely (albeit dangerous) partnership with a Soviet officer in the hopes of preventing a nuclear confrontation. Together, the two men work together to provide crucial intelligence to defuse the Cuban Missile Crisis.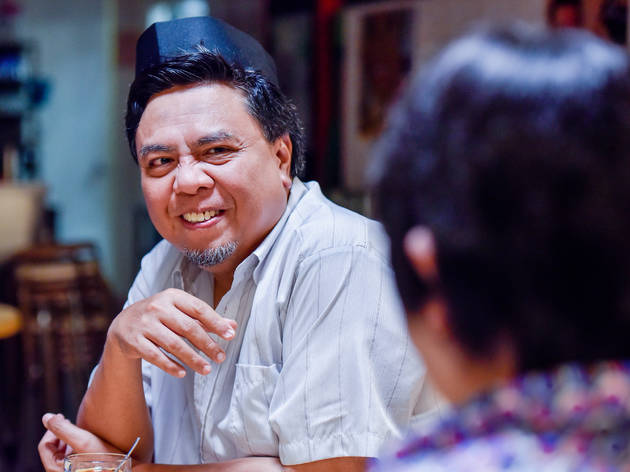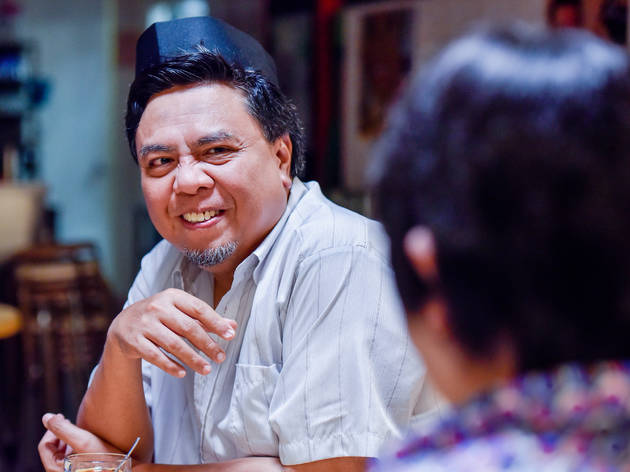 Photograph: Alex Quah/Netflix
Long Long Time Ago 3: The Diam Diam Era
Part 1 now playing on Netflix, Part 2 available from August 8
Local veteran actors Mark Lee, Henry Thia, and Suhaimi Yusof reunite for Jack Neo's comedy-drama which spotlights the iconic moments in Singapore's history. Also known as the Diam Diam Era, the timeline of the two-part film begins from 1979 and stretches till the end of the 1980s. Through the characters POVs, you get to witness the attitudes of yesteryear's young generation when Singapore was experiencing great changes. A somewhat modern, historical fiction, no less.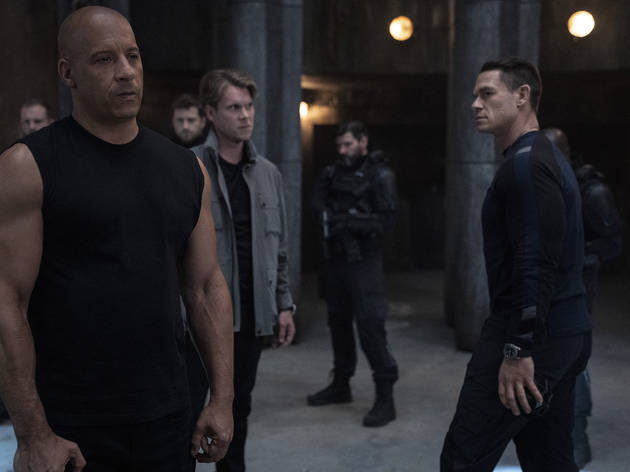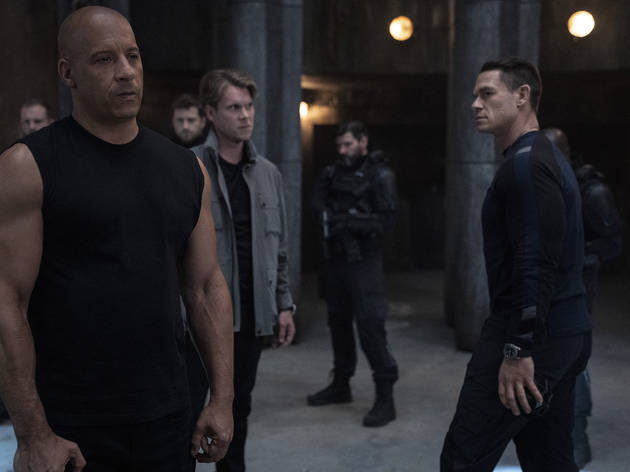 Photograph: Giles Keyte/Universal Pictures
Now playing
If you have the need for speed, big-budget explosions and extreme car chases, buckle up for the next Fast and Furious installment. The petrolhead saga reunites the original team of Highway Code-disdaining heistmongers for all of the above, as well as some serious chats about the true meaning of family. John Cena joins the family this time too – but not without shaking things up.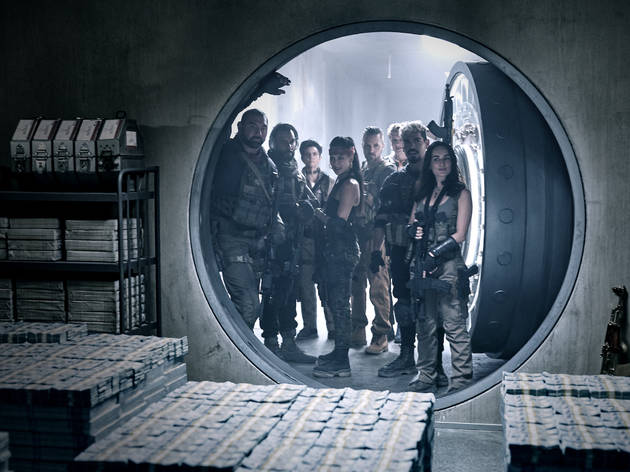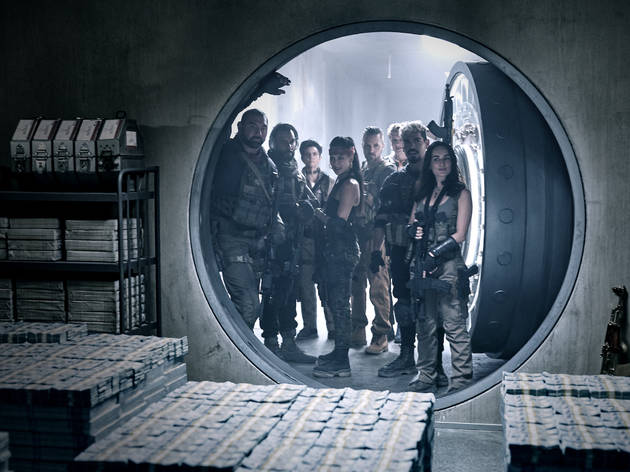 Photograph: Clay Enos/Netflix
Available on Netflix
Zack Snyder ditches DC villains for zombies in this new less-than-four-hours-long Netflix action flick. Army of the Dead takes place following a zombie outbreak that has left everyone including a Las Vegas native and former zombie war hero displaced, flipping burgers on the outskirts of town with little to no action. But when he is tasked by a casino boss to break into a zombie-infested quarantine zone to retrieve millions of cash, he readily takes on the challenge and assembles a ragtag team of pros for the greatest heist ever attempted.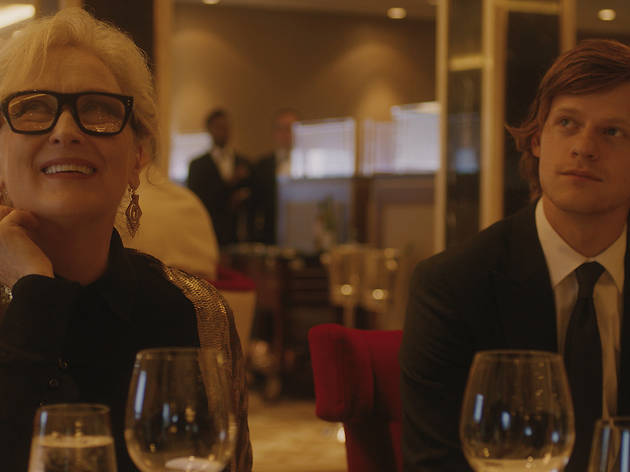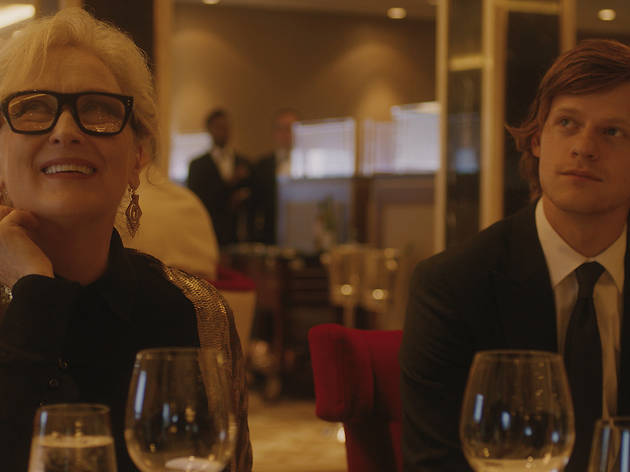 Photograph: Peter Andrews
Available on HBO Go
Directed by Oscar-winner Steven Soderbergh, this HBO Max Original feature film sees Hollywood big names Meryl Streep, Dianne Wiest, and Candice Bergen as three friends on board an ocean liner. But besides some offshore fun, the ladies actually get together to heal old wounds caused by Streep's character, a successful novelist whose career caused the rift. But it's not all bridge-over-troubled-water easy – her nephew decides to come along to wrangle the ladies, and her new literary agent who, shall we say, is a bit fishy.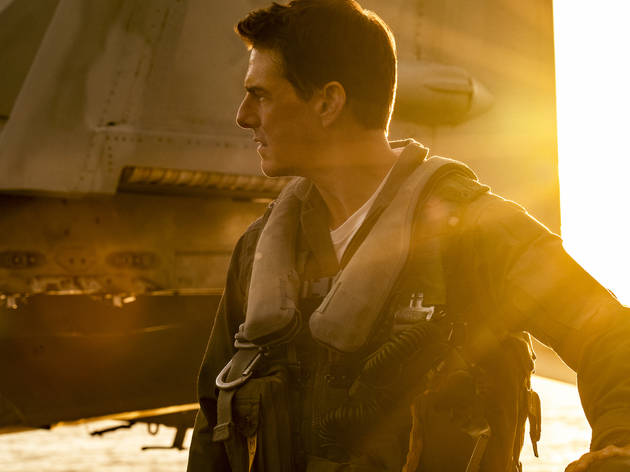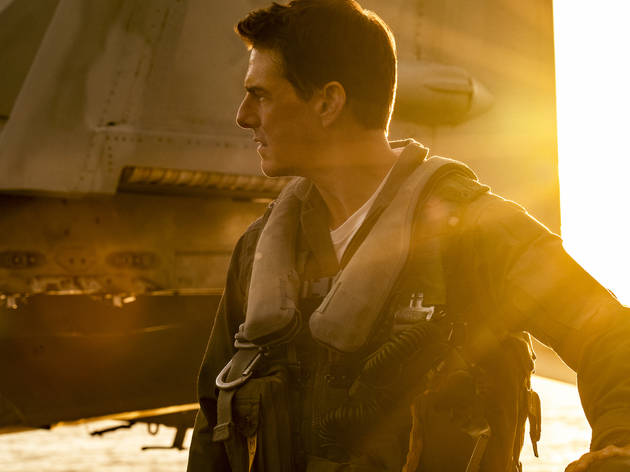 Photograph: Scott Garfield/Universal Pictures
In cinemas July 1
Tom Cruise is back on the – as Kenny Loggins would sing – "highway to the danger zone". The highly-anticipated sequel of the 34-year-old classic sees things start to hit turbulence when Maverick has to confront his deepest fears to engage in a mission that calls for the ultimate sacrifice.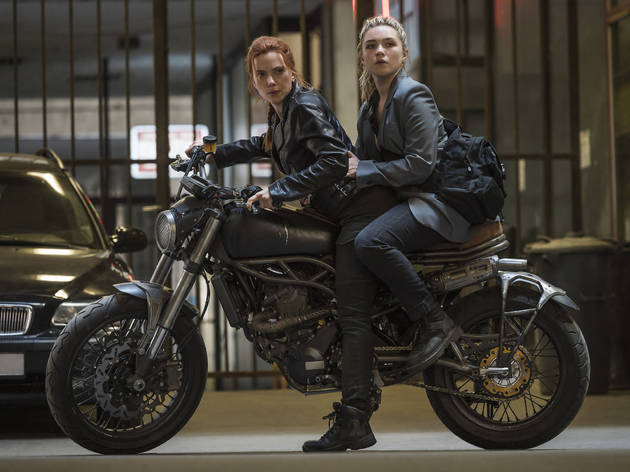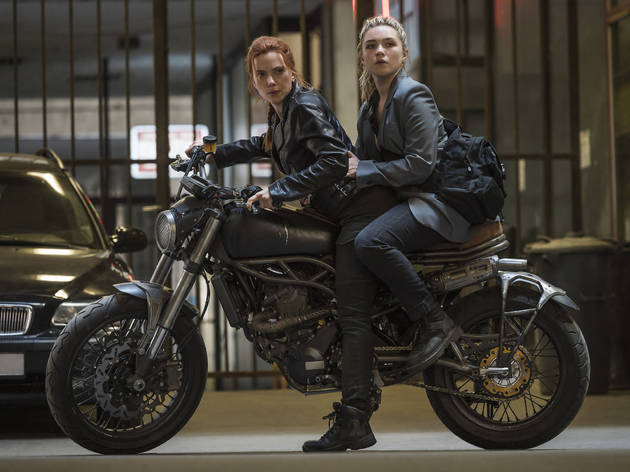 Photograph: Jay Maidment
In cinemas July 8
It's about time Marvel comes out guns blazing with a female-led, action-packed movie. And if that's not enough, it's got Cate Shortland as the head honcho. Going back in time before the titular character's untimely death in Avengers: Endgame, Black Widow is set in the period following Captain America: Civil War. It follows Natasha Romanoff (aka Black Widow) who heads back to Russia to confront the ghosts of her past. From the looks of it, this is more of a spy thriller than a superhero flick, so heads up.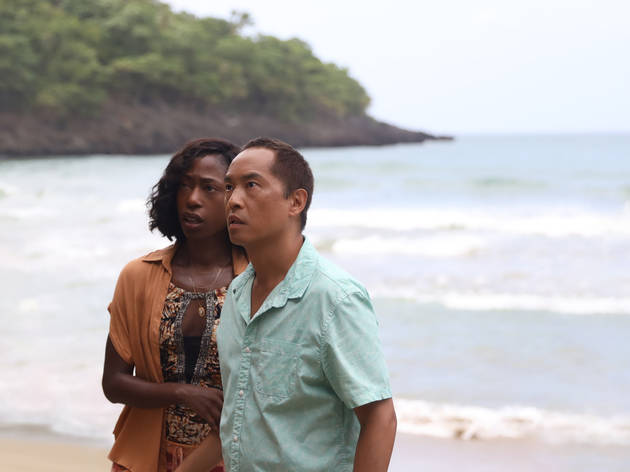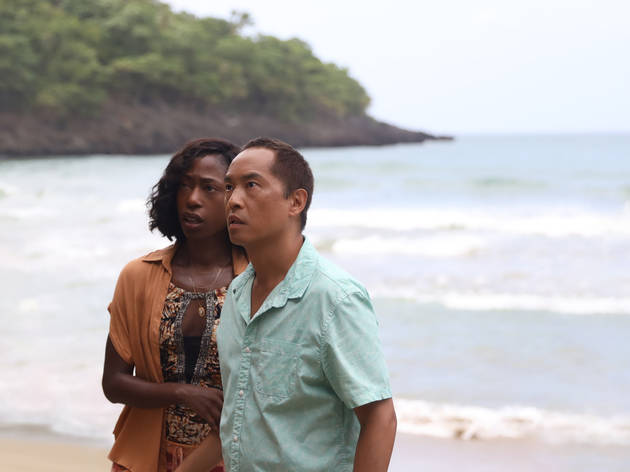 Photograph: Phobymo/Universal Pictures
In cinemas July 22
Visionary filmmaker M. Night Shyamalan is dishing out another chilling thriller that will have your skin crawl – or wrinkle. As it says on the tin, Old is about aging. But get this – you only age rapidly at a certain secluded beach. Well, that's how the story goes. A family on a tropical holiday starts to discover that the sandy spot where they are relaxing for a few hours is the culprit behind reducing their entire lives into a single day. How does it work exactly? Guess you'll have to watch to find out.
Other June releases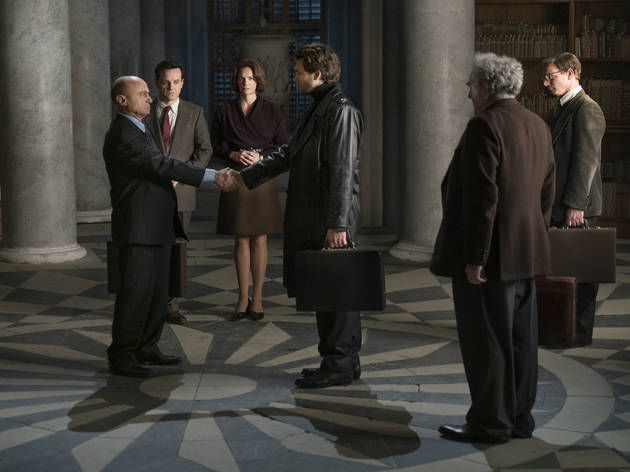 Photograph: HBO
Photograph: Larry Horricks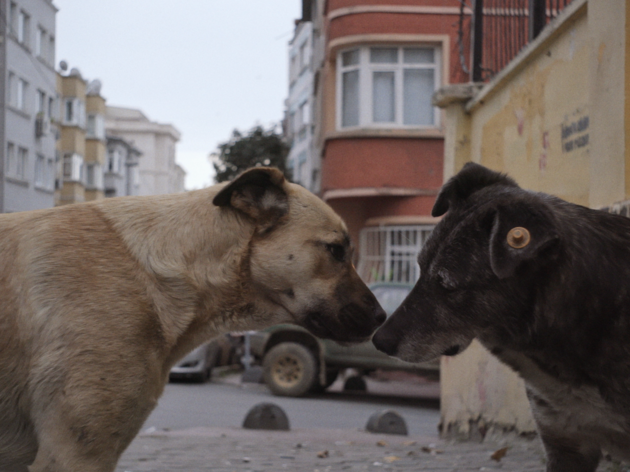 Photograph: Stray
Now playing (exclusively at The Projector)
Photograph: Shudder
Photograph: Cosmic Sin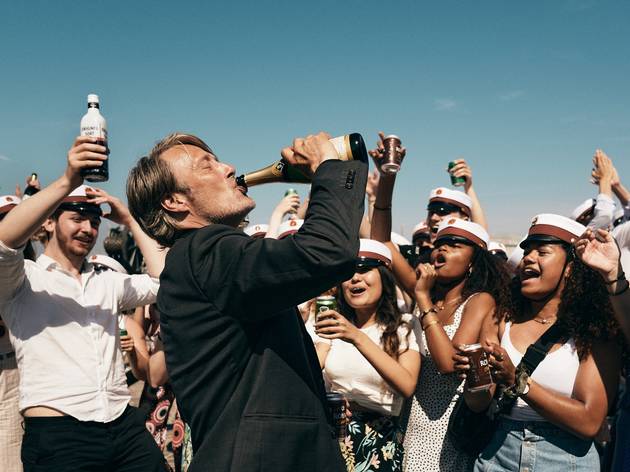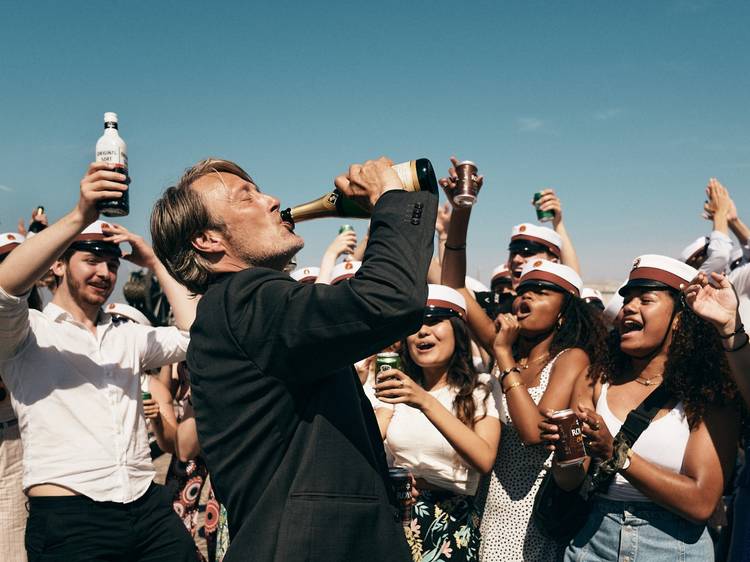 Photograph: Supplied
In cinemas June 17 (exclusively at The Projector)
Photograph: Andreas Lambis
Photograph: Six Minutes to Midnight
Other July releases
Photograph: Saban Films/XYZ Films
Photograph: RESET via The Projector
In cinemas July 2 (exclusively at The Projector)
Photograph: Gunda via The Projector
In cinemas July 3 (exclusively at The Projector)
Photograph: In The Heights
Photograph: The Night House
Photograph: The Lockdown Hauntings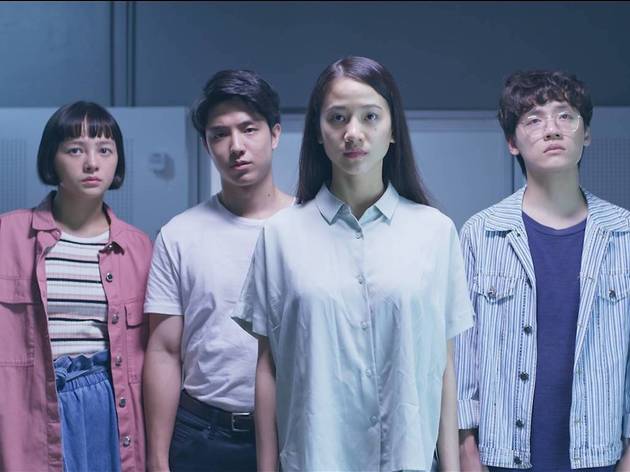 Photograph: Netflix
Photograph: Werewolves Within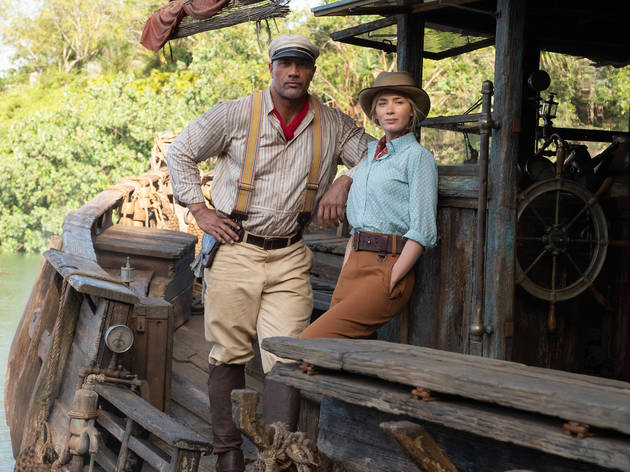 Photograph: Frank Masi
Other upcoming 2021 highlights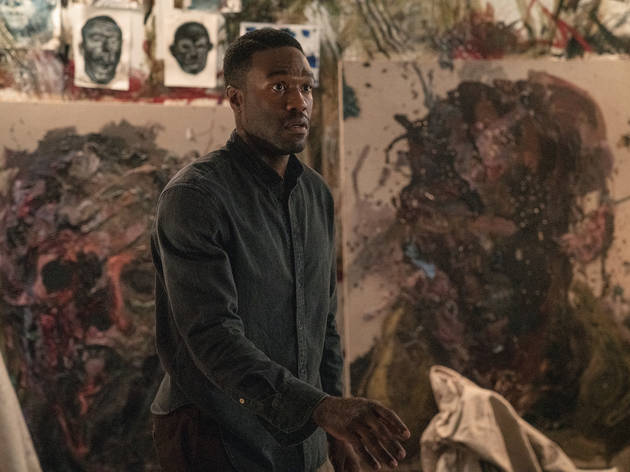 Photograph: Parrish Lewis/Universal Pictures and MGM Pictures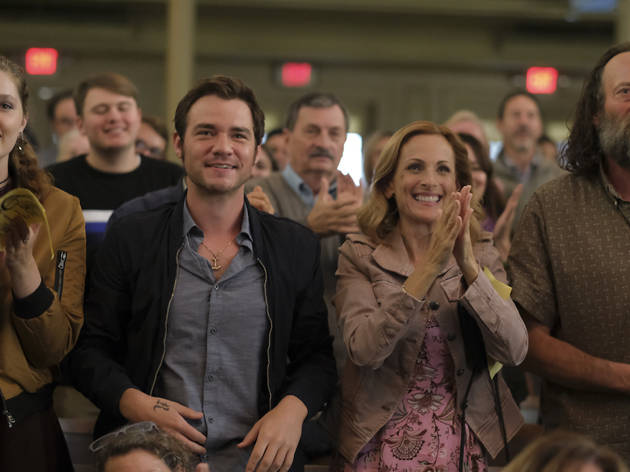 Photograph: Mark Hill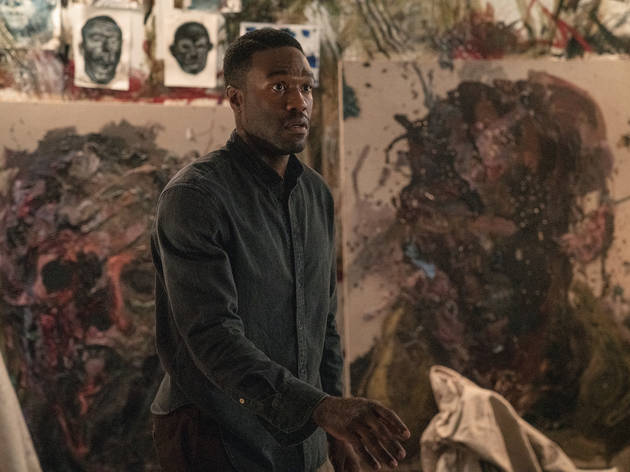 Photograph: Parrish Lewis/Universal Pictures and MGM Pictures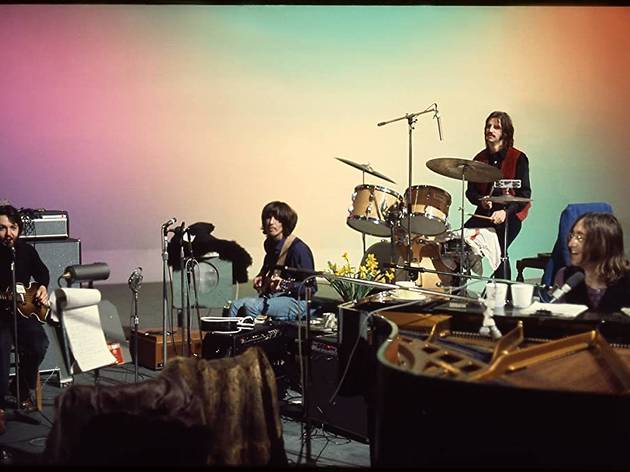 Photograph: Linda McCartney/Paul McCartney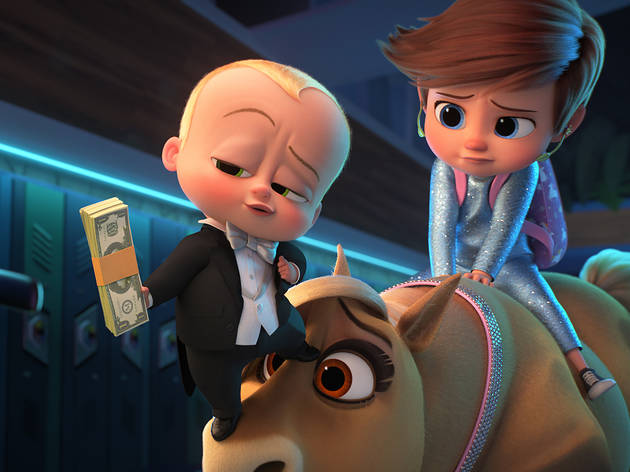 Photograph: DreamWorks Animation LLC
The Boss Baby 2: Family Business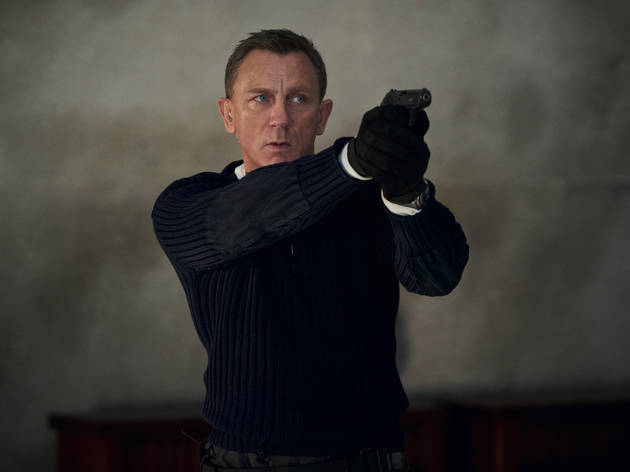 Photograph: Nicole Dove/United International Pictures
Photograph: Marvel Studios
Shang Chi and the Legend of the Ten Rings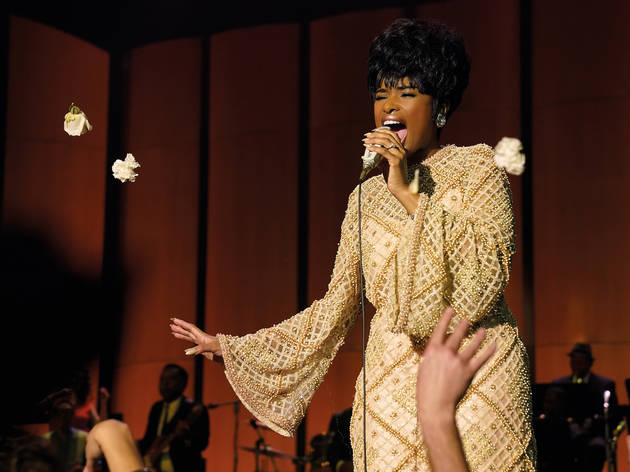 Photograph: Quantrell D. Colbert/Universal Pictures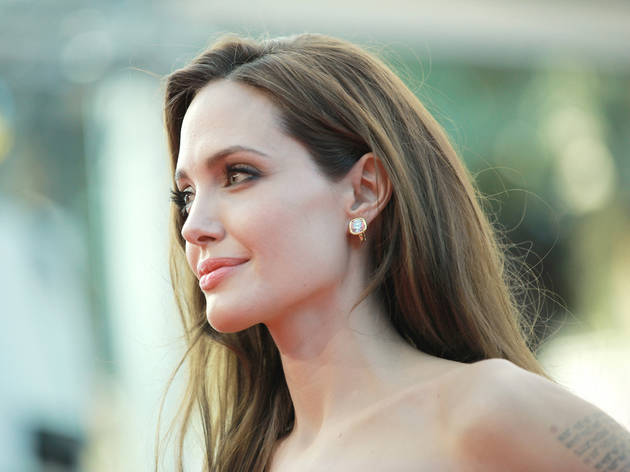 Photograph: Shutterstock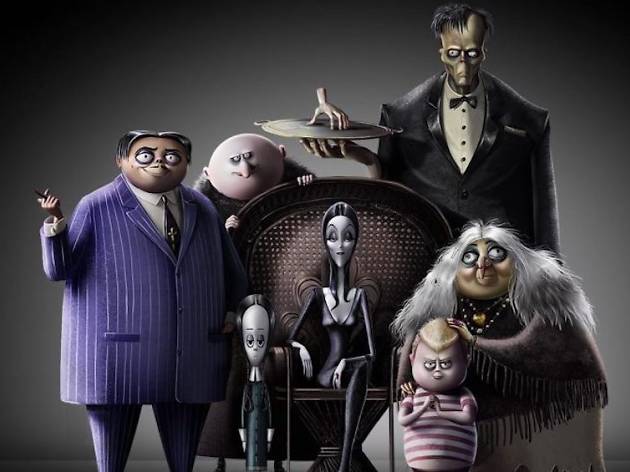 Photograph: Universal Pictures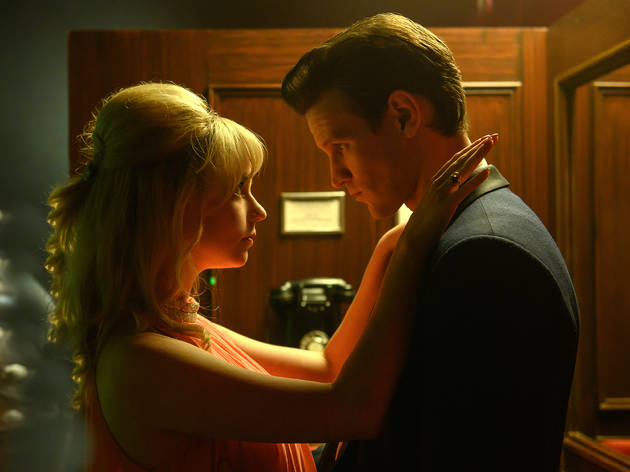 Photograph: Parisa Taghizadeh/Focus Features
Photograph: Disney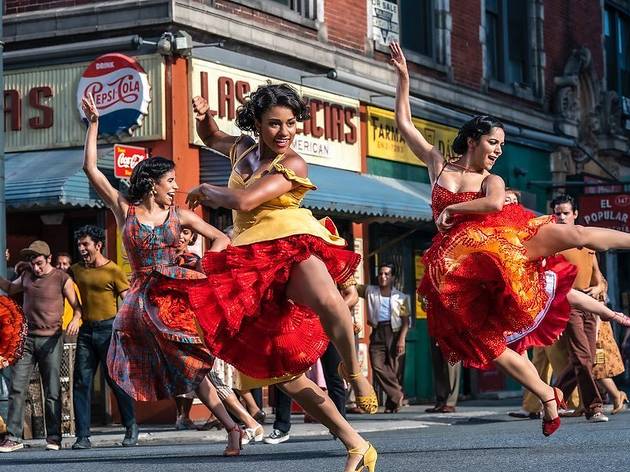 Photograph: 20th Century Fox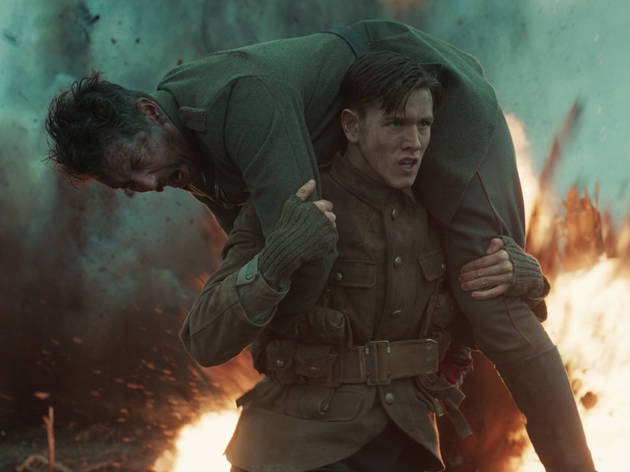 Photograph: Disney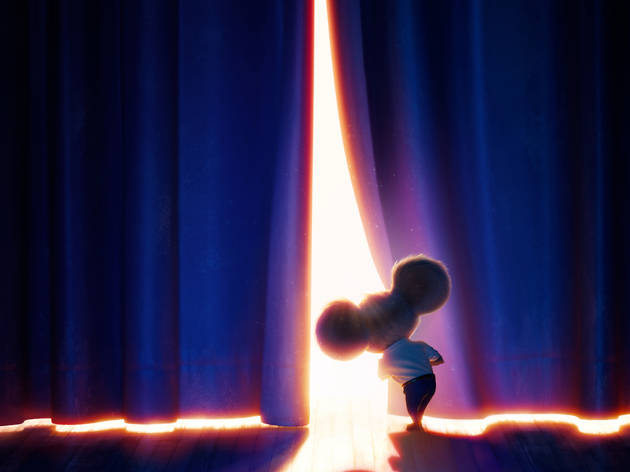 Photograph: Universal Pictures
Photograph: Rob Youngson/Twentieth Century Fox