Rockstars and racing: these are the two words that sum up our F1 Singapore Grand Prix 2023 weekend. We popped by the first two days of the event and it was an absolute blast.
Renowned musicians such as Post Malone, The Kooks, and artists from 88rising graced various stages across the zones. Visitors from across the globe flocked to witness the performances, overflowing from both ends of the Padang Stage's viewing area.
In between acts, a symphony of cheers filled the air as we witnessed the thrilling races broadcasted on large screens, as well as the aroma of food alongside a continuous flow of iced-cold beer. Meanwhile, captivating roaming acts took turns to enchant Zones 1 and 4, ensuring that every nook and cranny of the event grounds was alive with entertainment.
Now, read on for some of our highlights on the electrifying entertainment acts that left us brimming with adrenaline! (No kid, we're still recovering Monday morning)
RECOMMENDED: The best music concerts and festivals in Singapore and Bloc Party and Interpol will co-headline a show in Singapore this November
Day 1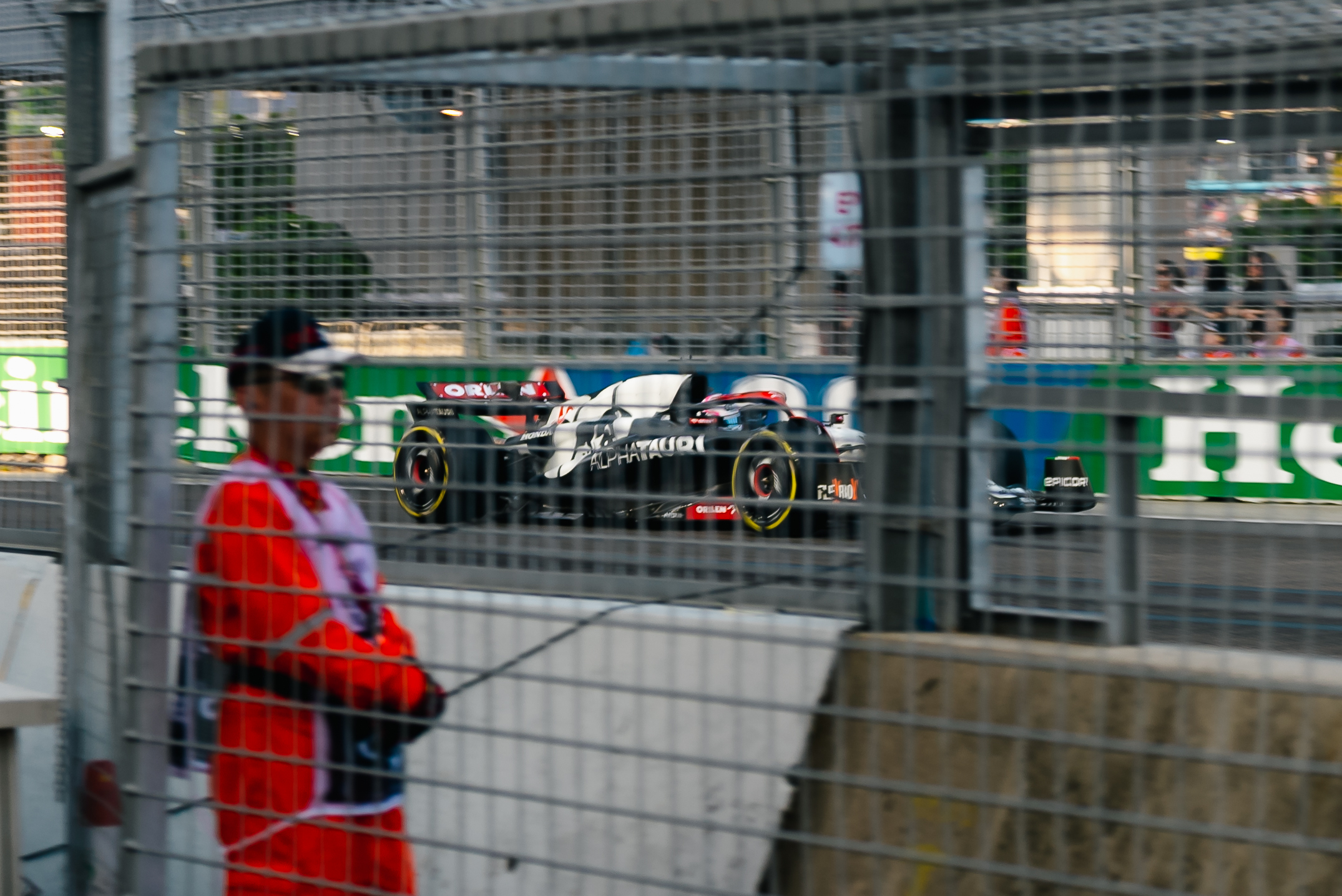 Entering from Gate 2, we clocked in about 17,000 steps in total travelling from Zone 1 to Zone 4 on foot. But no regrets, because this allowed usd to soak in the vibes in entirety! People were docked in merchandise of the teams they were supporting. Beers were gulped down to fight the heat. Commentary from past years' races echoed everywhere, livening up the atmosphere and getting everyone in the mood for the actual race.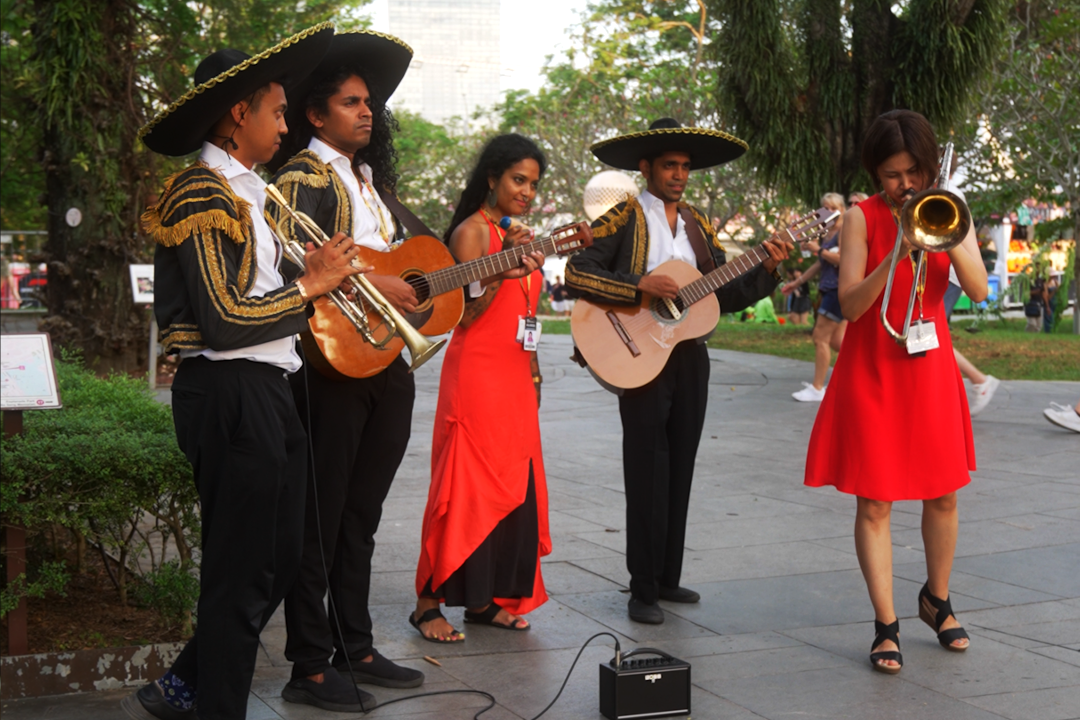 There was no lack of entertainment as we roamed around the main stages. We were lucky enough to catch roving acts Los Cucurrus and Celestials in action. Meanwhile, Indonesian indie band SUNWICH took it away at The Downtown Stage at Zone 4 as well.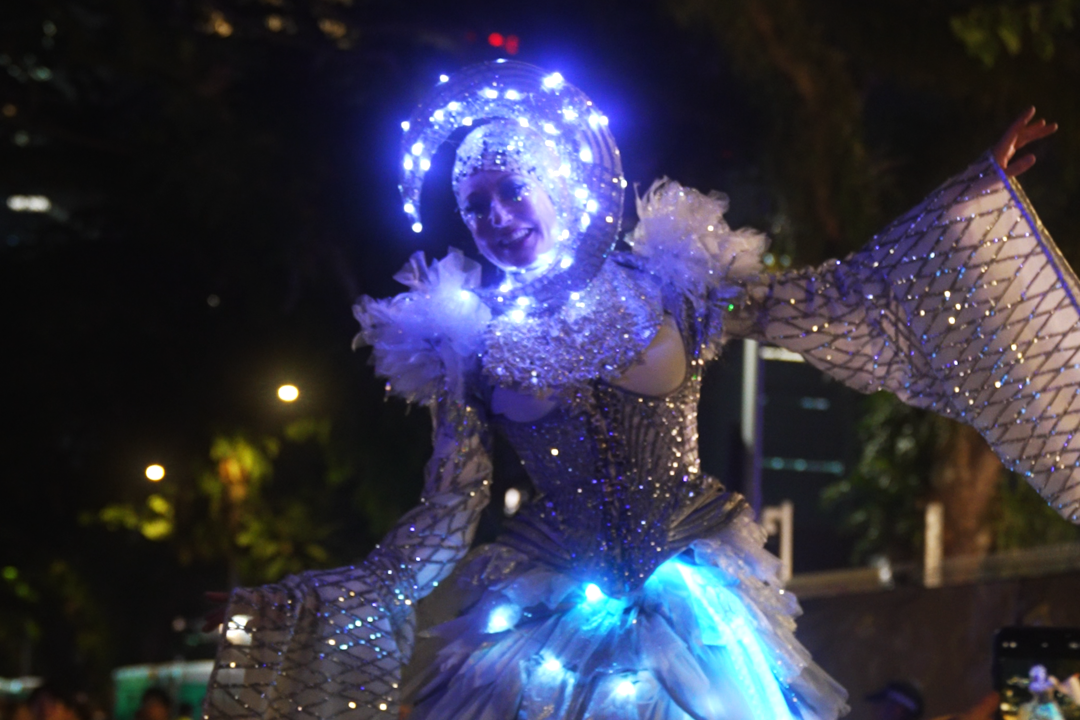 As the sun sets, 88rising dominated the Padang Stage on Day 1. Milli and Warren Hue started off the night of non-stop music.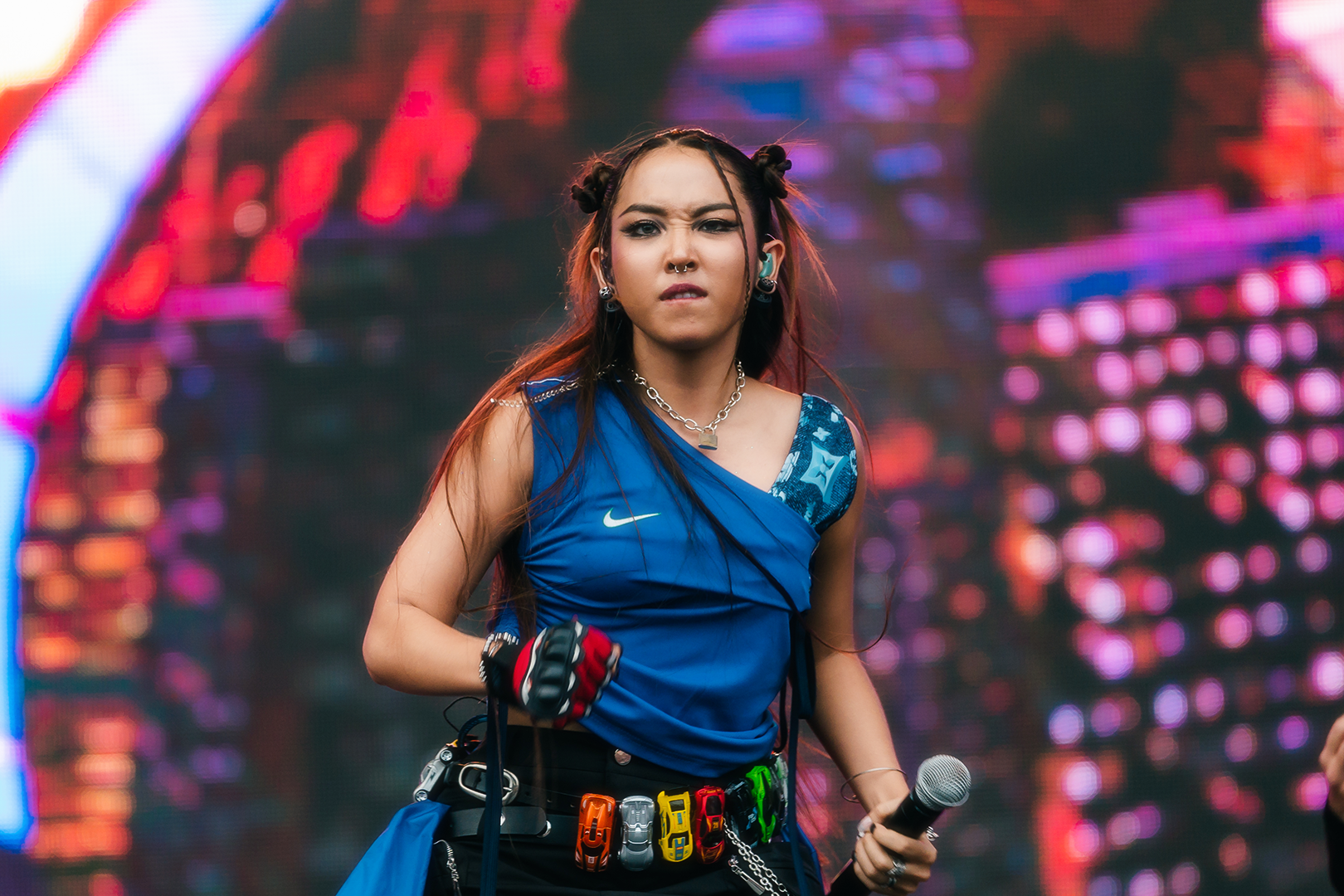 Then came the next wave of acts: XG, Atarashii Gakko!, and BIBI. And what can we say? We were blown away.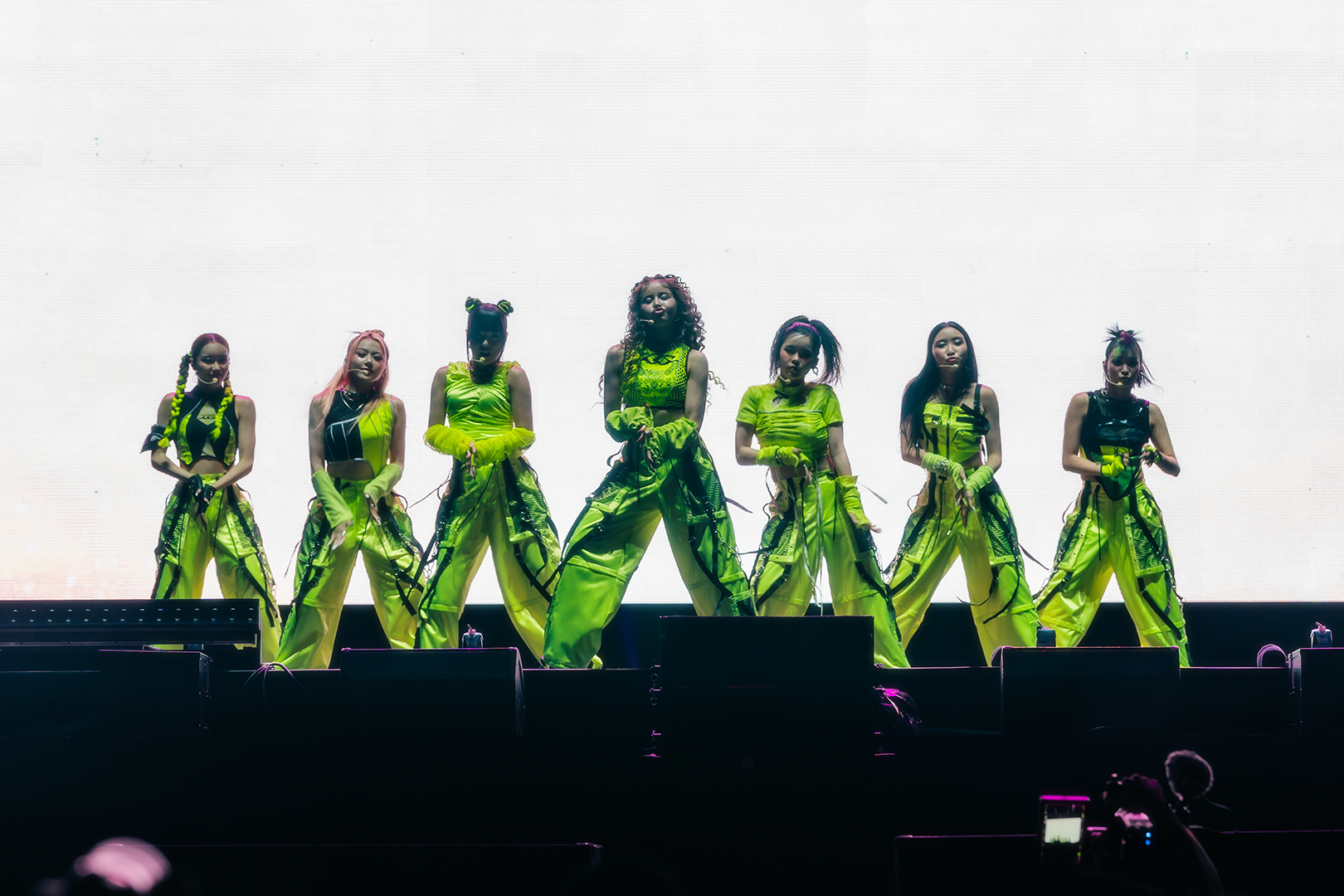 XG stormed out in lime green get-ups and in that very moment, our eyes were locked in. Trippy background visuals, and those on-point vocals while not missing a move on their synchronised choreography? Sold.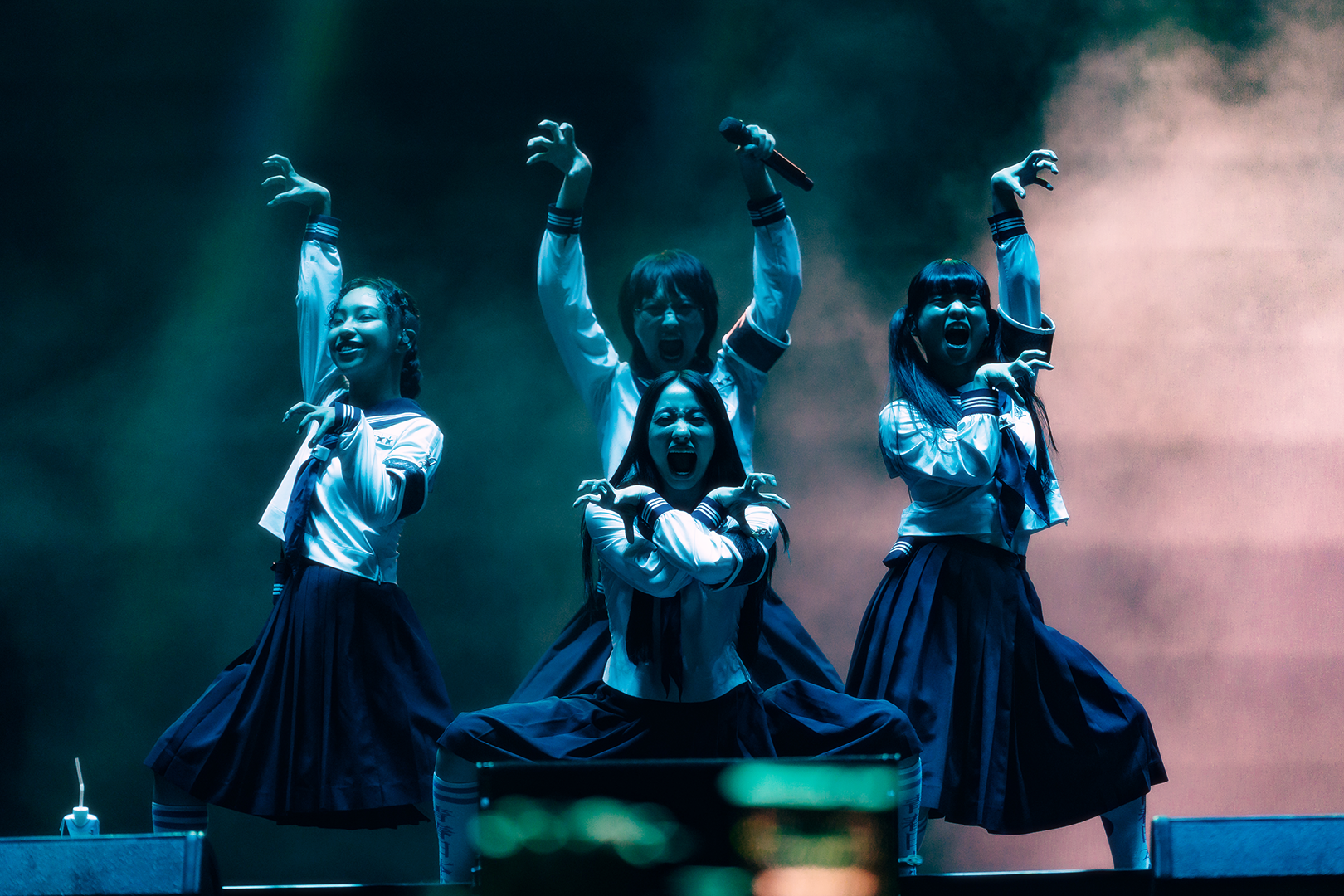 Then, a school bell chimed, and Atarashii Gakko! aka Japan Leaders commanded the spotlight. Don't even get us started, those girls were wild. Their energy was unparalleled, and naturally, the audience matched their hysterical energy. Decked in their classic Japanese schoolgirl uniform, leader Suzuka introduced the group of four, and dove right into their first song – Saishuu Jinrui. The rest was history.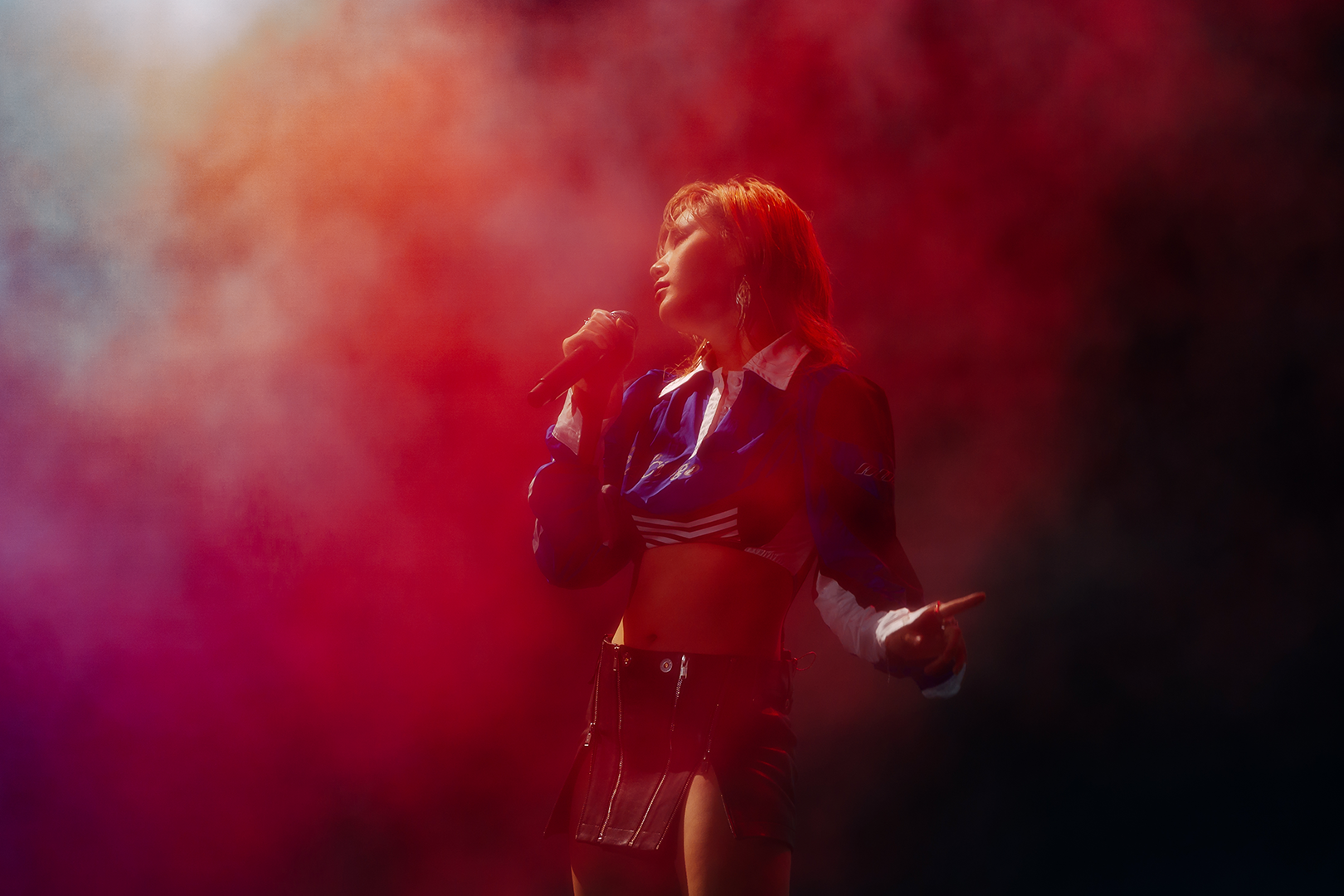 BIBI was up next. Diving straight into her first song – Blade. Her lyrics were cleverly displayed on the screen as well, leaving no room for excuses not to join in and sing along.
The last act was brought to us by: Rich Brian, Niki, and Jackson Wang.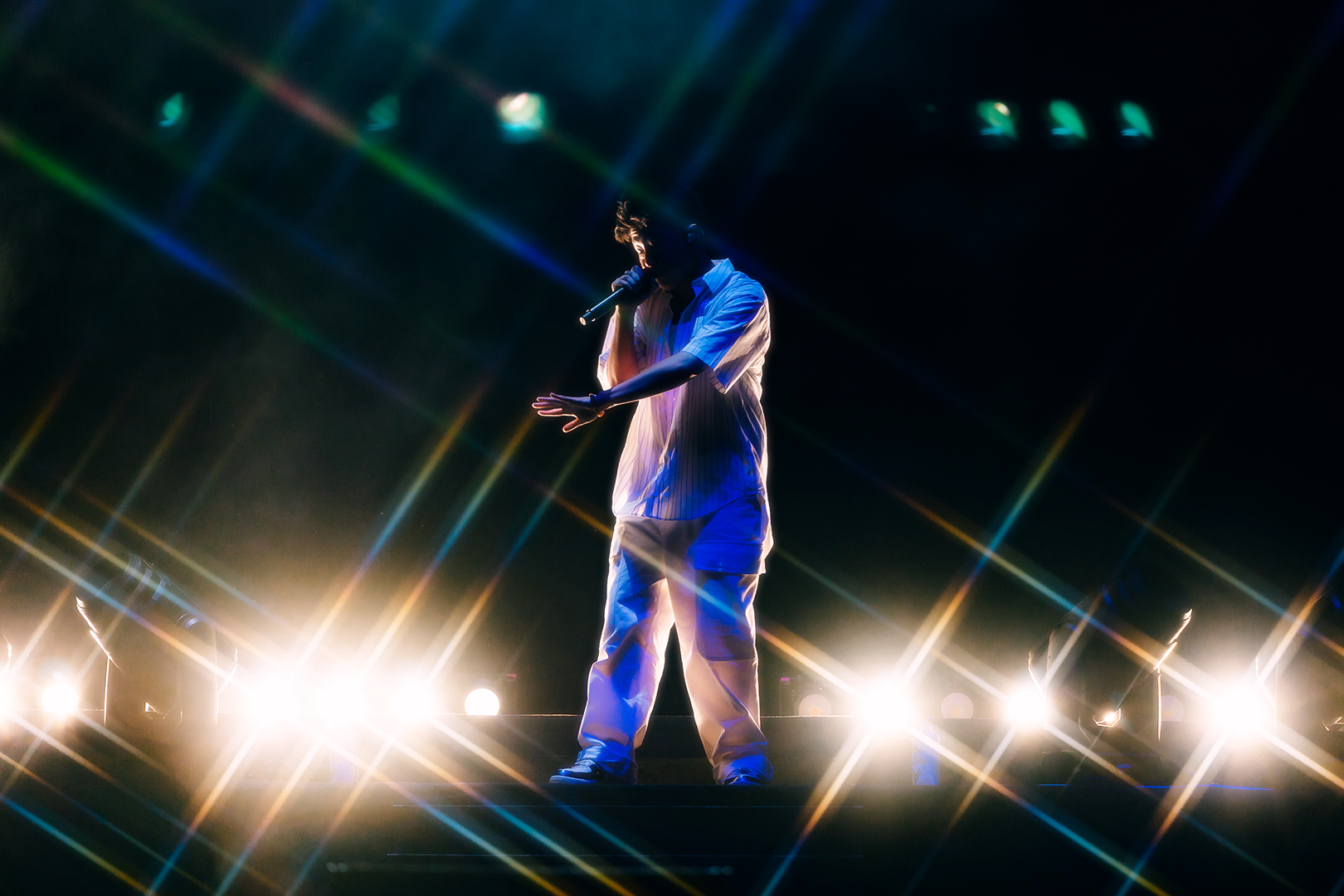 Brian did not disappoint with his infectious raps, making it impossible for the crowd to resist grooving along.
Niki's arrival on stage was nothing short of enchanting, as she graced the platform in a truly dazzling ensemble. Her opening song, Keeping Tabs, was accompanied by a burst of confetti that filled the air, leaving everyone in a state of pure elation.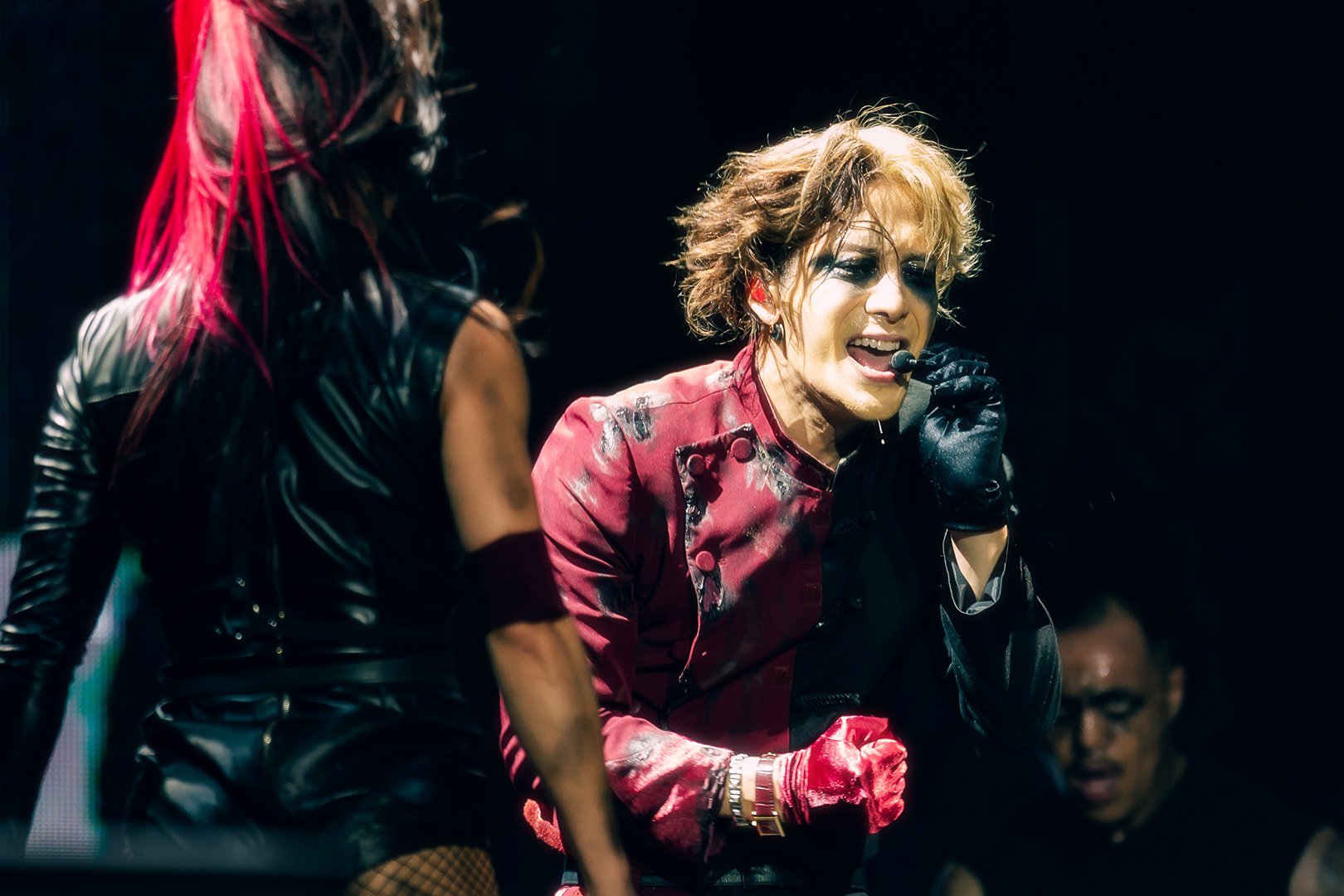 Jackson Wang concluded the night in a wildly eye-catching outfit, dressed in a striking combination of half red and half black. Not to mention, his hair was in halves as well. Jackson's dance moves were nothing short of sensational, creating an electrifying atmosphere amid a smoky haze. He brought the entire audience to a fiery climax with his last performance – Come Alive.
After this came a medley by all three artists – Rich Brian, Niki, and Jackson Wang – that was an unexpected delight for the audience.
Day 2
First thing off the agenda, we headed to The Kooks at The Wharf Stage at Zone 1.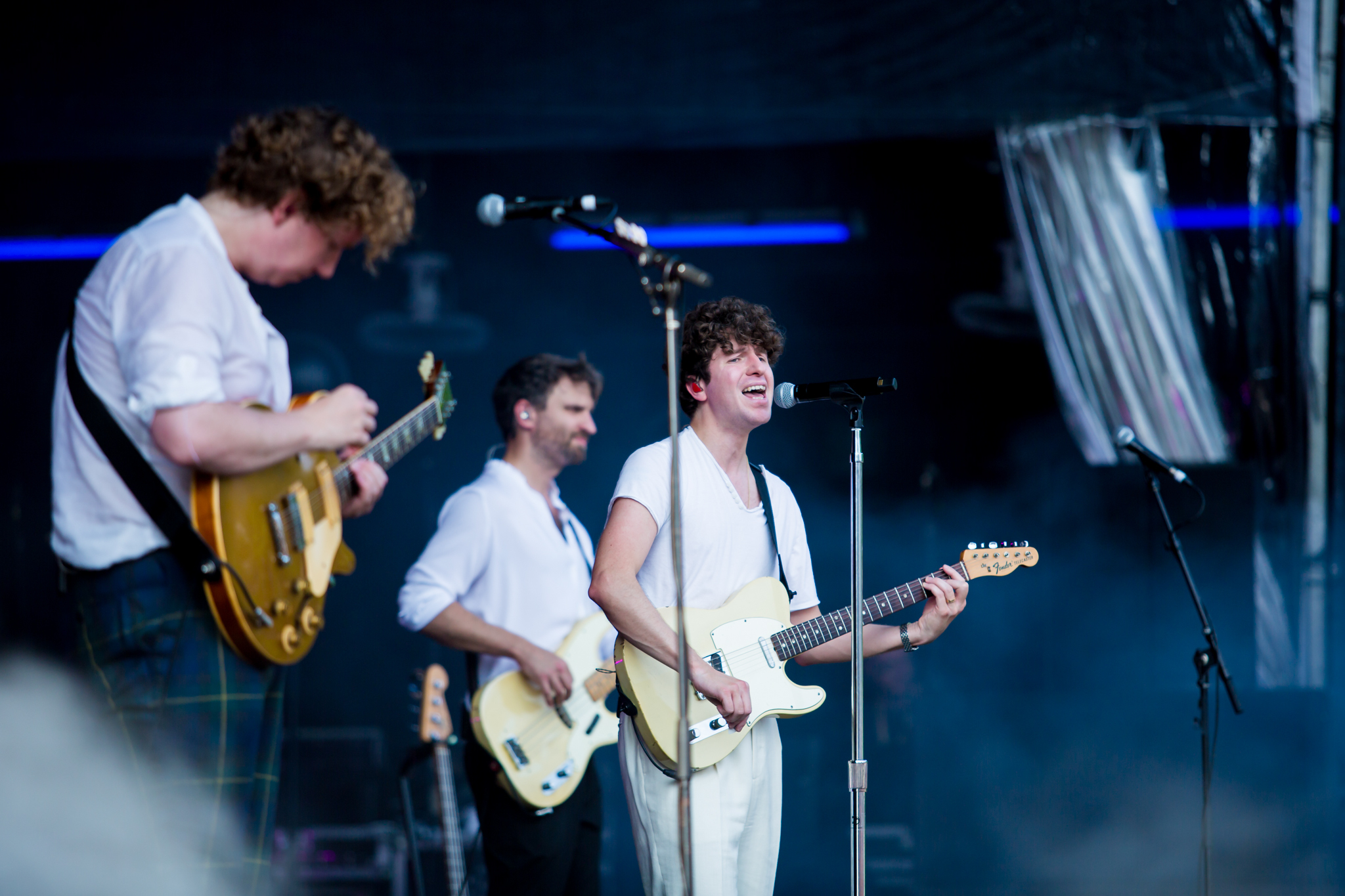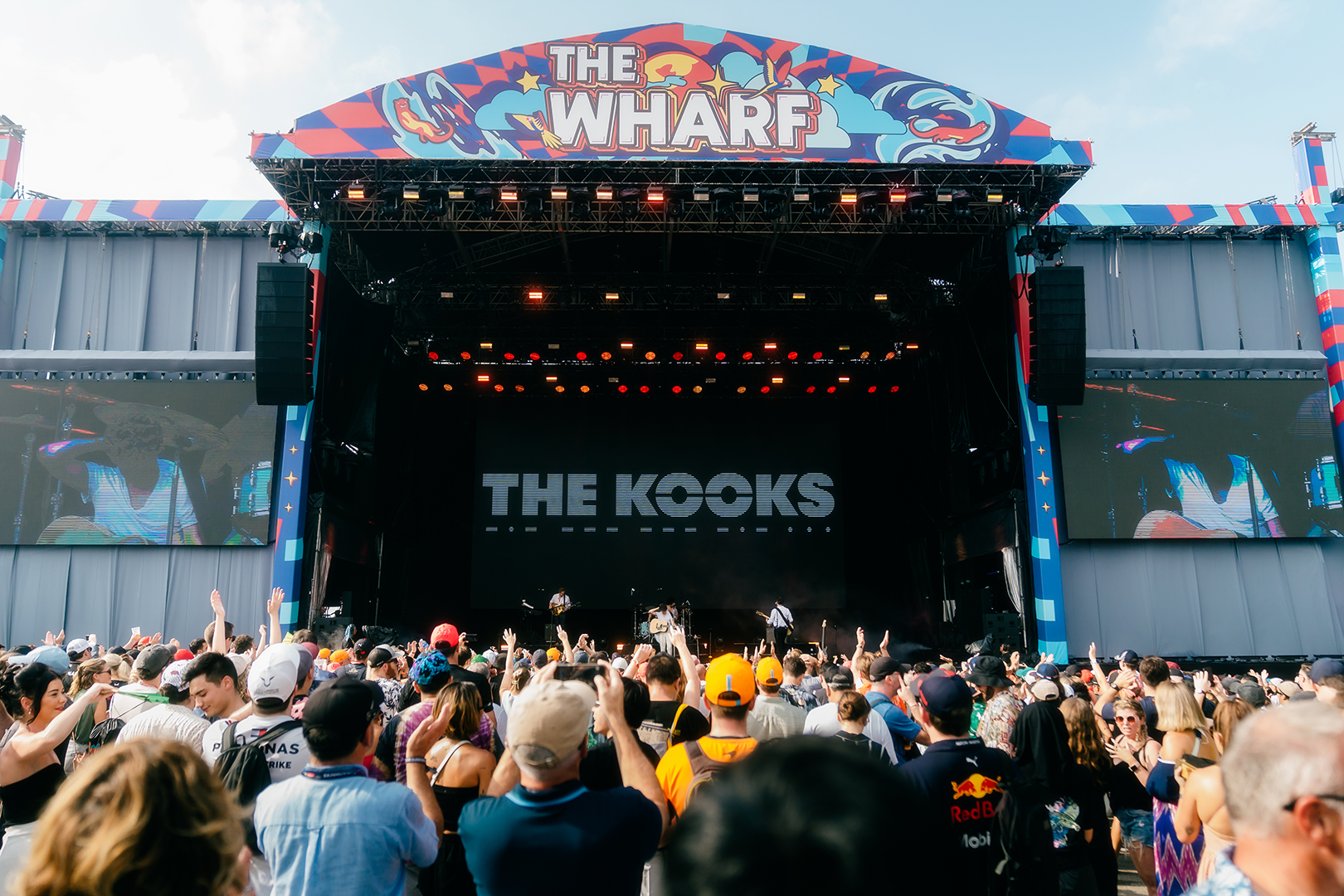 The sun was relentless, but that didn't stop the crowd from responding with full force to the call of British Indie band's frontman Luke Pritchard as he roared into the crowd, "Singapore, how are we feeling?" Favourite soundtracks like She Moves In Her Own Way, Naive, and Seaside serenaded us, leaving our hearts full and ready to take on the rest of the day.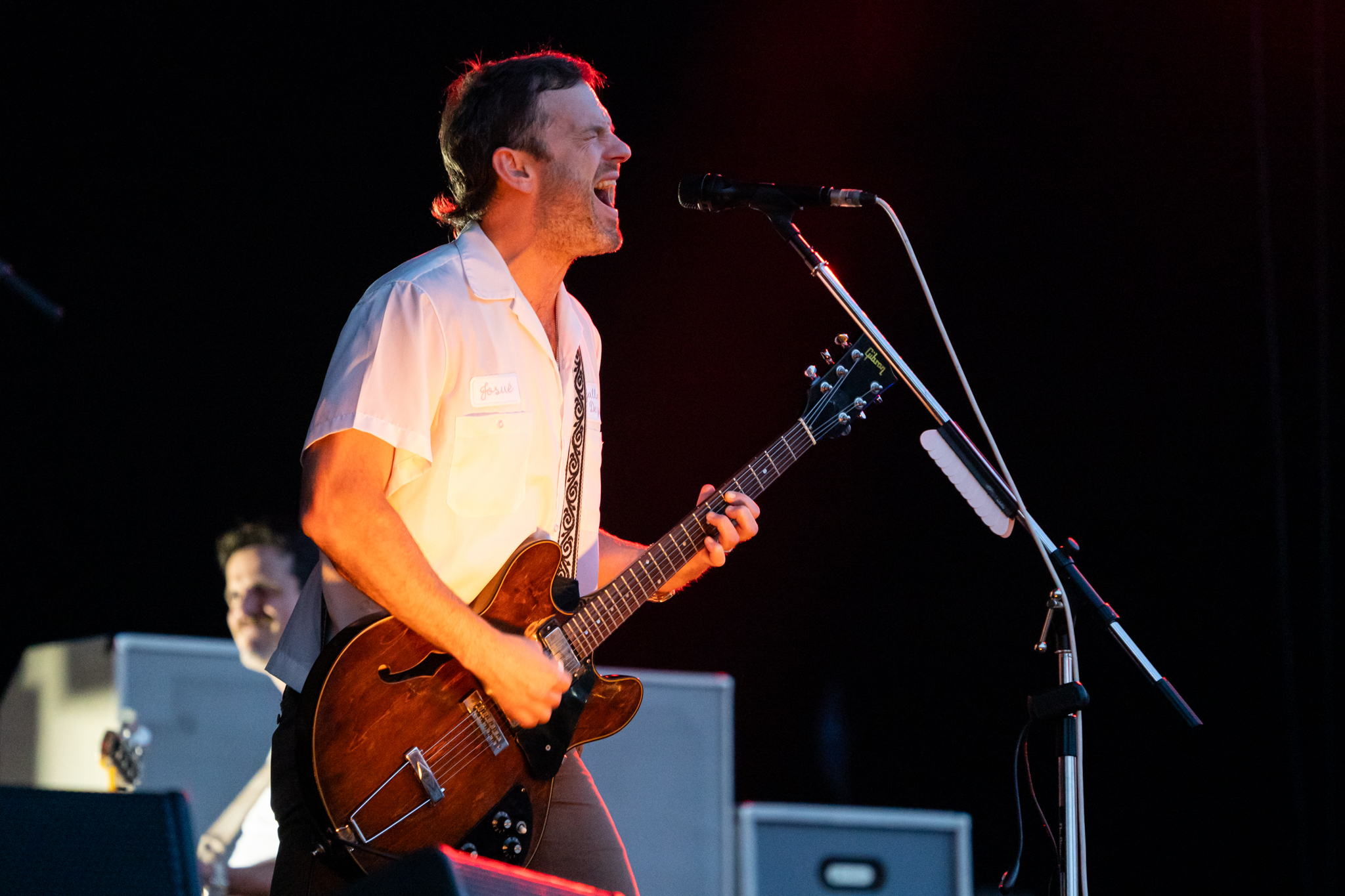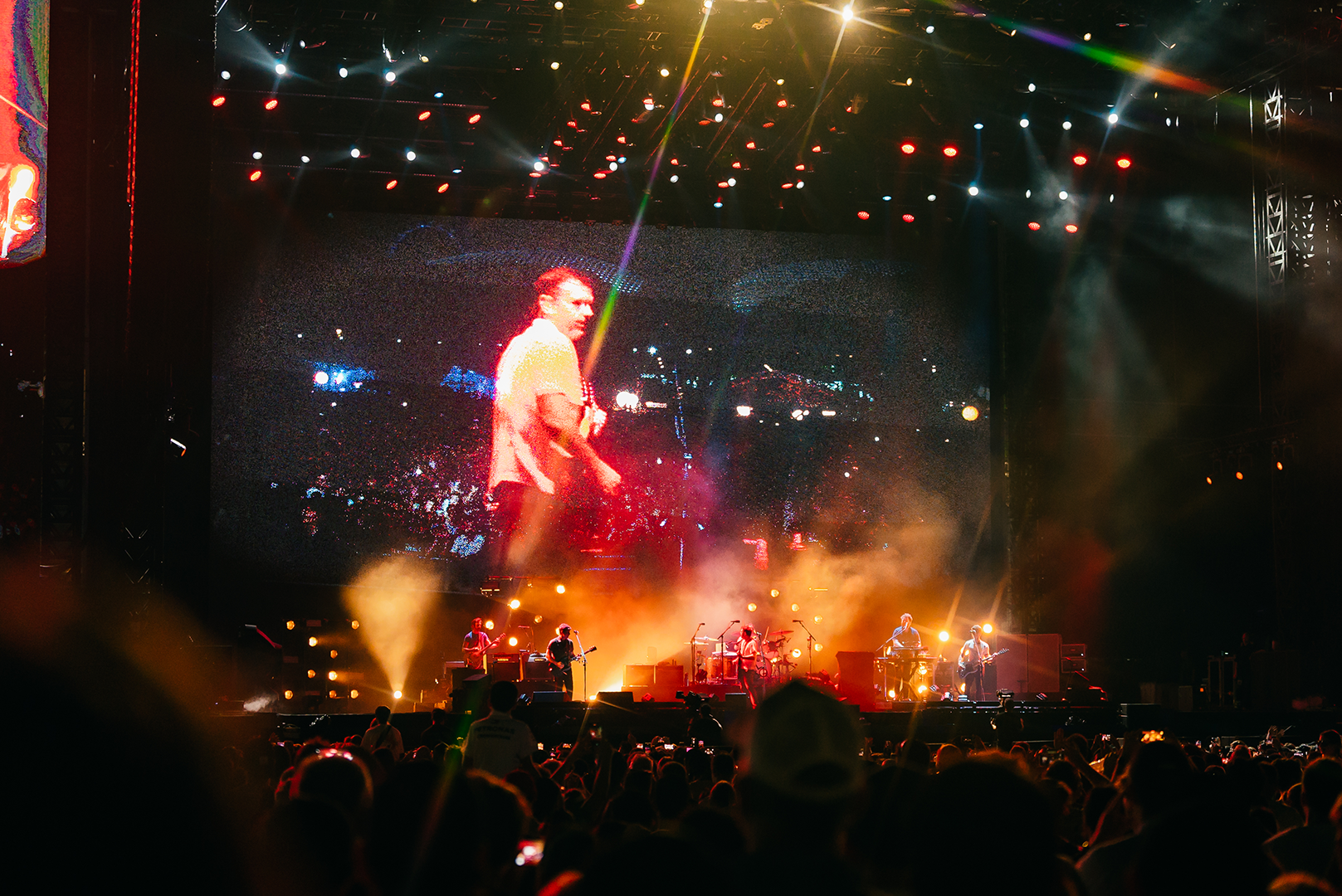 Next, the Padang stage was already filled to the brim before the show commenced, awaiting the presence of American rock band Kings of Leon. Sex On Fire was continuously chanted throughout the set, making it clear that it was the crowd's most anticipated song. Needless to say, this hit was on fire live!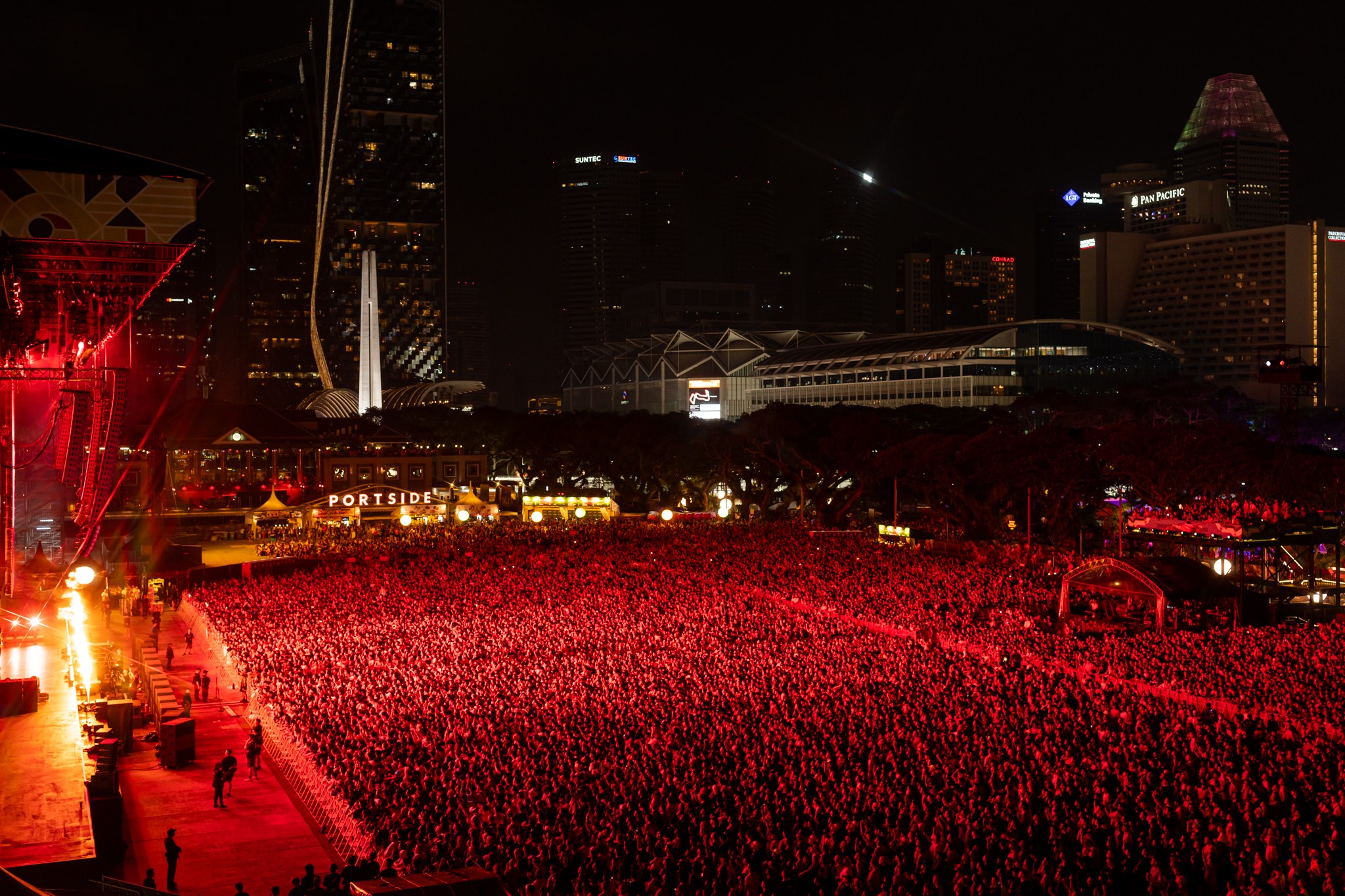 Finally, it was time for the long awaited headliner… Post Malone. His entrance was majestic, with a mysterious quartet opening the stage. A deafening crescendo of screams erupted from the crowd, as the palpable anticipation reached its peak.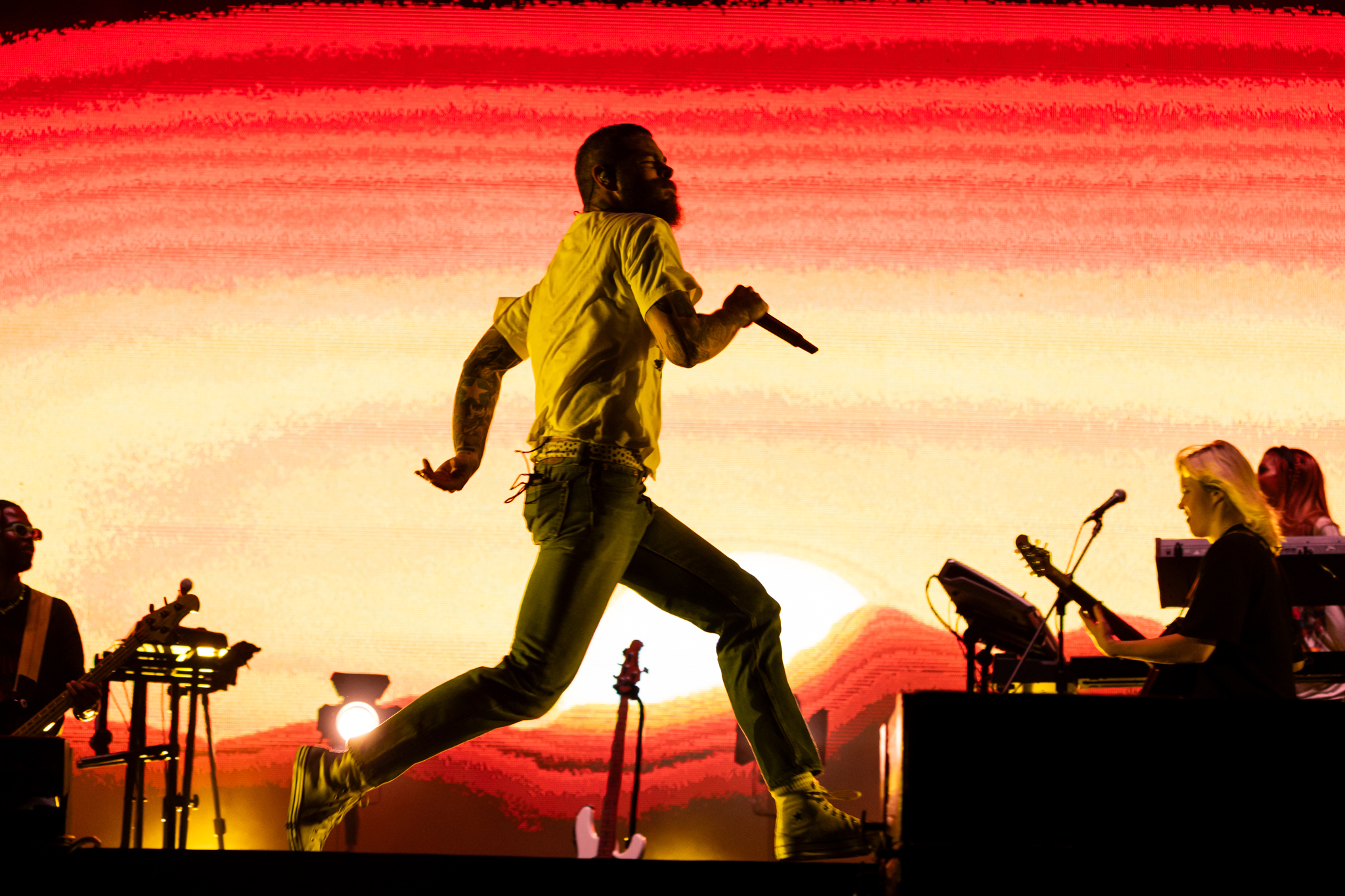 Post Malone burst onto the stage, igniting the atmosphere with a 2018 hit, Better Now, setting the stage ablaze quite literally. (We're glad you're better now too, Austin!)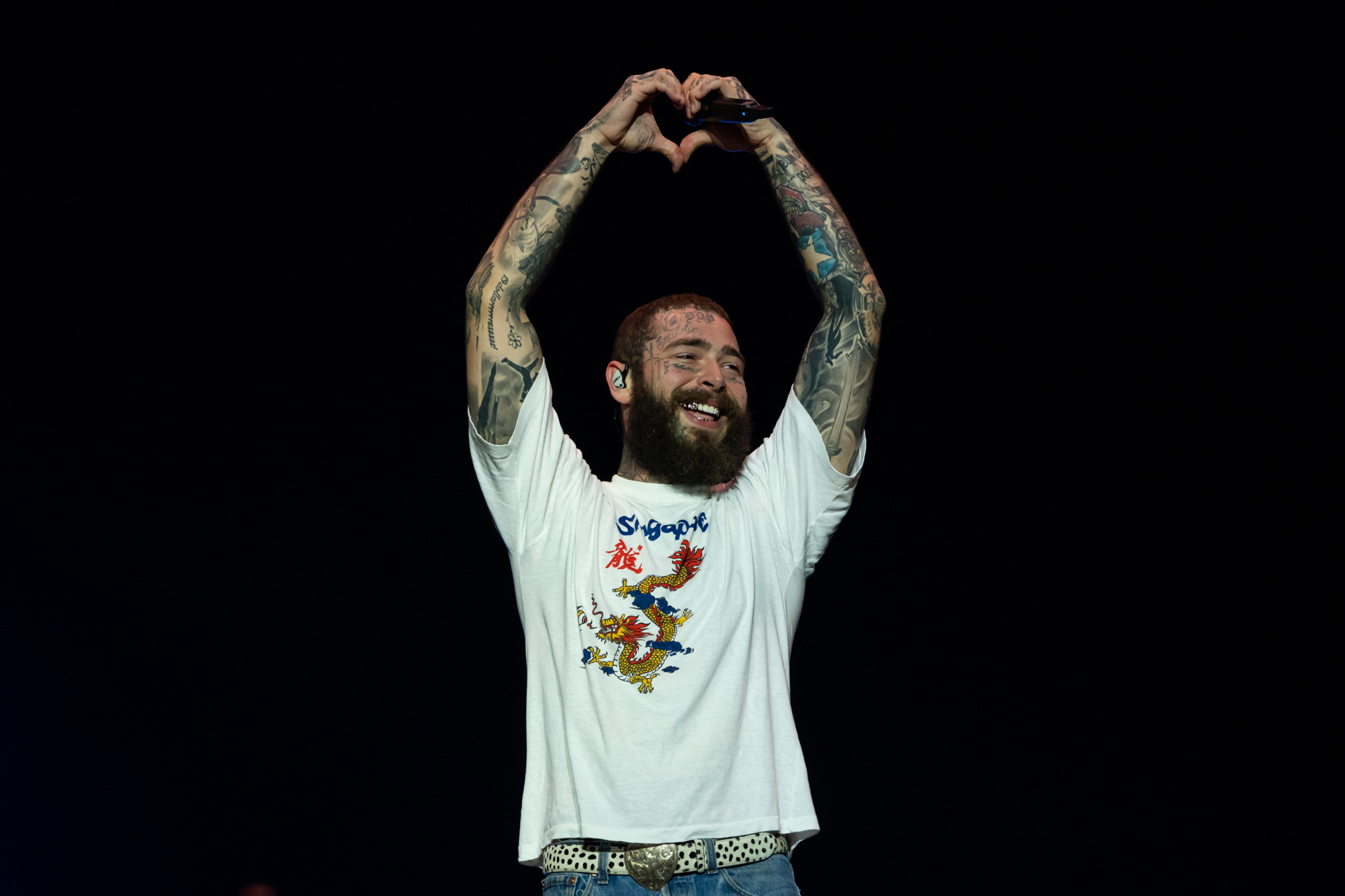 The sweet-natured singer continuously expressed his gratitude to the audience by forming a heart sign with his fingers, a gesture that resonated with the crowd. This was succeeded by an emotionally charged performance featuring screamo renditions of his songs like rockstar and Candy Paint, as well as intense knee-bending outbreaks during Fall Apart, creating a refreshing contrast to the earlier moments of sweetness.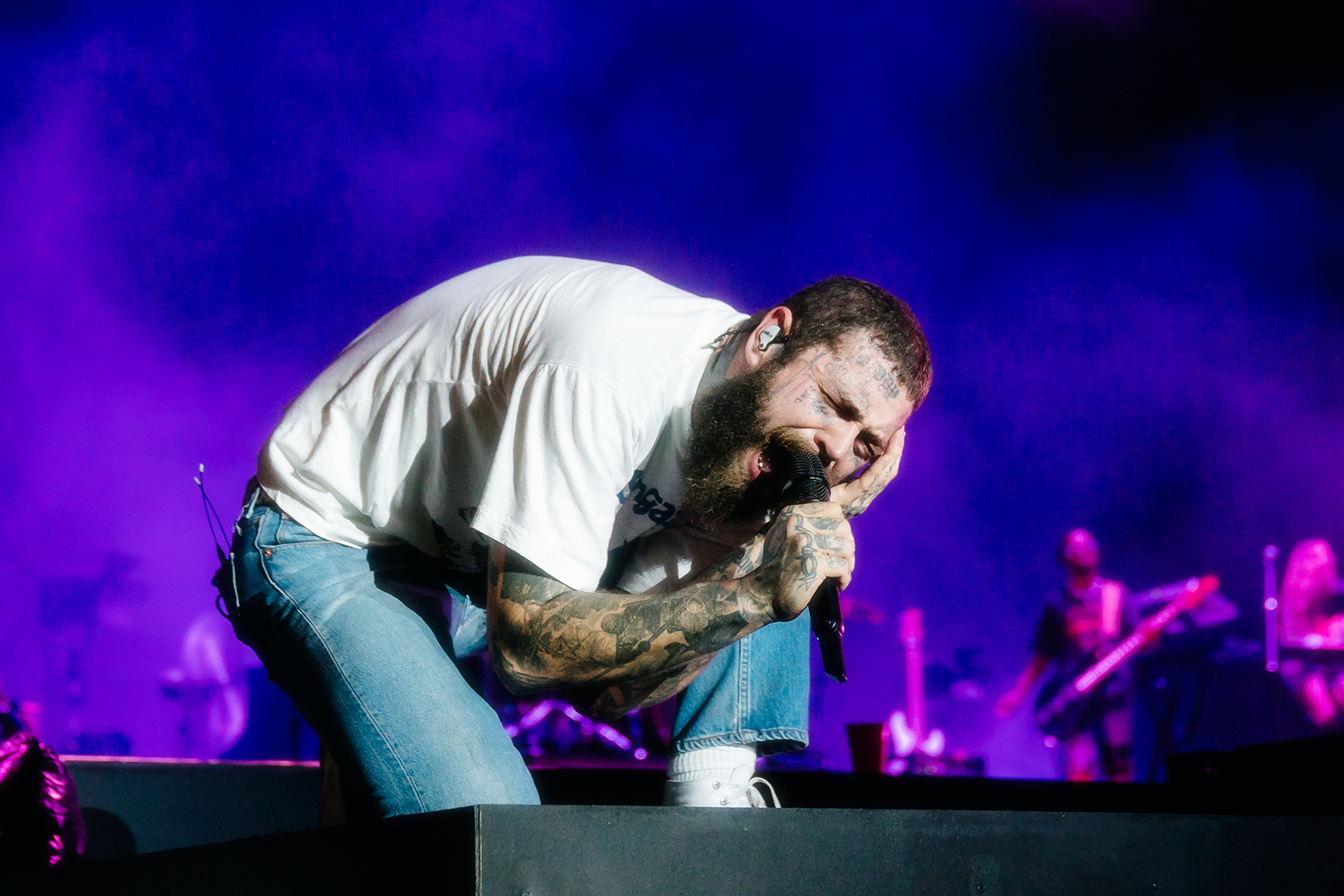 The set ended off with Sunflower, of course.
Day 3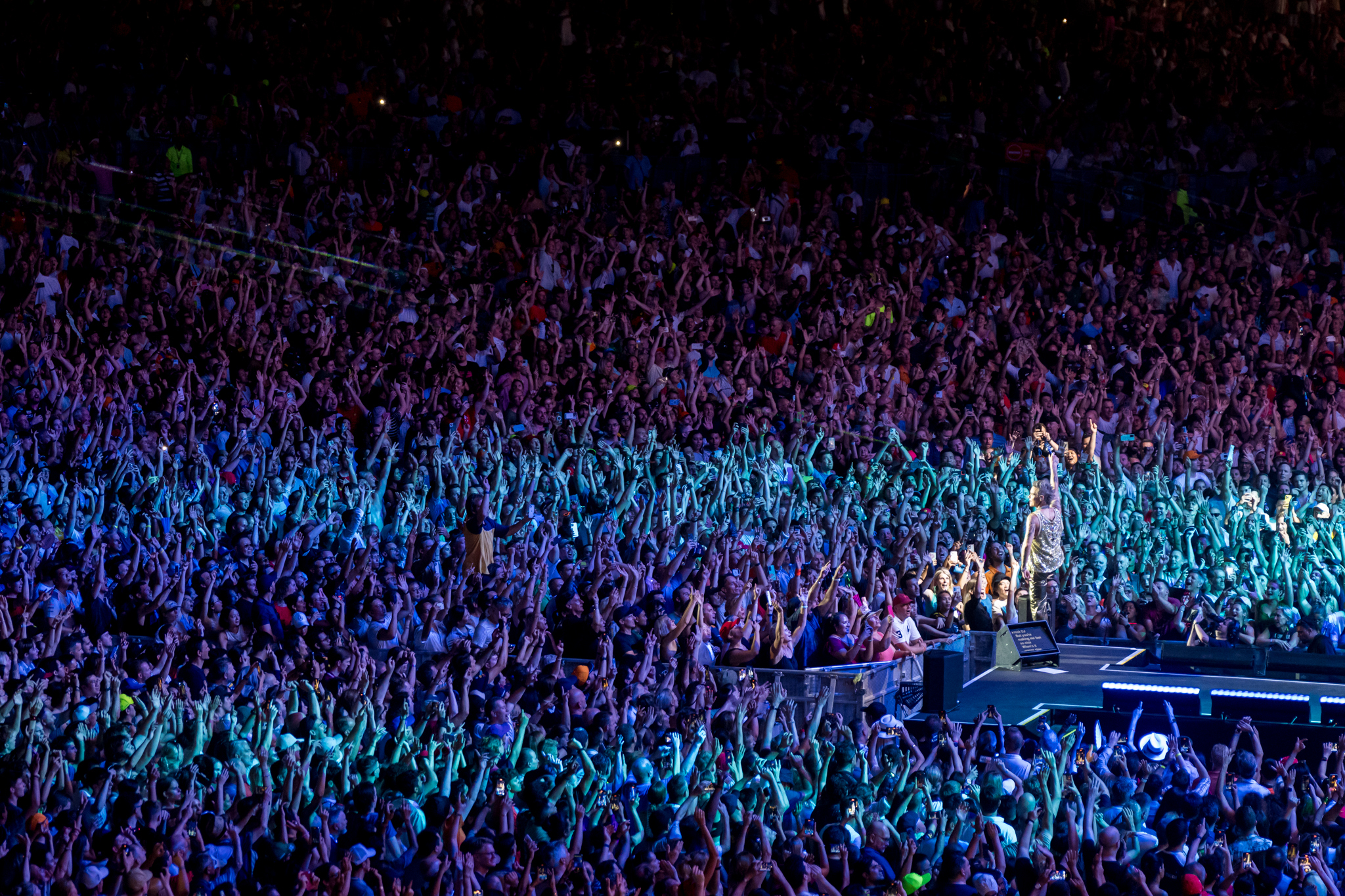 The headliner, Robbie Williams, brought the three-day intense race to a spectacular close on the final day. Based on social media buzz, it was undoubtedly a showstopper. The night sky was illuminated by a dazzling fireworks display, and Carlos Sainz took the win and emerged victorious in the race.