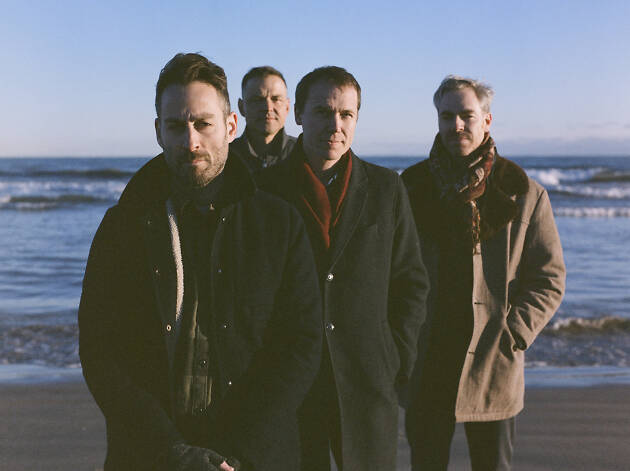 Finding emo: a chat with Midwest emo band American Football in Singapore
Iconic Midwest emo band American Football on fatherhood, Taylor Swift and sticking it out for 20 years
Emo music is exactly what its name suggests. It's emotional and raw, always embracing the tumultuous feelings one feels like sadness, shame, rejection and guilt – basically anything that hurts. But what the heck is Midwest emo? Shifting away from the genre's hardcore punk roots, Midwest emo employs distinct guitar riffs, arpeggiated melodies, and less harsh vocals. Coincidentally, Midwest America became a hotspot for the birth of classic emo icons – American Football being one of the bigger and more notable names.
The fascinating history of American Football began in 1997 when members of the band were playing and making music individually or with other people. When the then makeshift band formed with Mike Kinsella (lead singer/guitar), Steve Holmes (guitar) and Steve Lamos (drums and trumpet), they put out a couple of EPs and a full-length album before deciding to stop recording altogether.
Still, the self-titled album gained a lot of critical acclaim and continued to inspire more bands with their brand of twinkly guitars – almost always in different tunings – playing off of one another in odd time signatures, confessional lyrics and the odd trumpet. The band ultimately returned from the long hiatus in 2014, released two albums since, added new players and have opened up their music to a whole new generation, and new ears as well. The only difference is – the then college kids making music between classes are now proper dads and have been adulting for a while now.
With a tip that the band loves food (who doesn't?) and are "really, really nice", I met Mike Kinsella, Steve Lamos and Nate Kinsella (who now plays bass for the band) of American Football with a bag of curry puffs which they consumed during the course of the interview.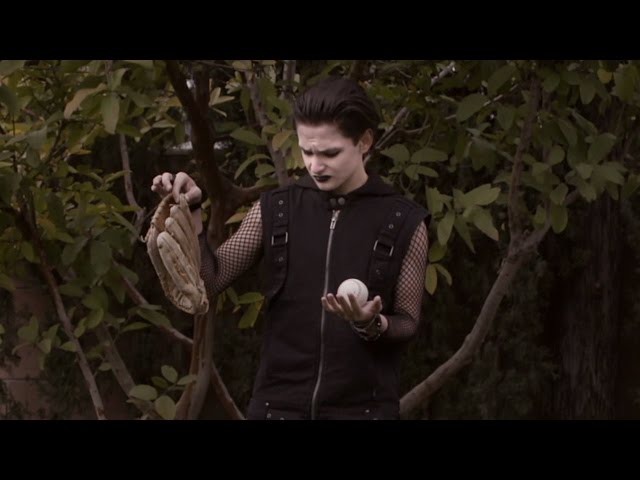 How's the Asia tour going?
Mike Kinsella (MK): Very well, better than expected. It's the longest we've been away, I don't know how bands do this full-time and still keep the passion and drive.
Nate Kinsella (NK): So far, so good!
Steve Lamos (SL): It's going really great. We all never expected to be coming to this part of the world to perform.
What drove you guys out of hiatus mode?
MK: The label was reissuing LP1 and just on a whim, our old manager got offered for shows and we thought, why not? But shows these days are wildly different from how we thought they would be. We thought we'd never play shows again because we don't need to play the same basements we've played 15, 20 years ago. And then it turned out to be these big affairs with a lot of people – there suddenly was this interest in our music that we ourselves didn't know existed.
What is it like to be back in the game with new albums and material?
MK: It was weird. Once we agreed to play in larger rooms and spaces, we sorta knew we had to add a bass player to fill it out. It was super weird for Nate because his parts didn't even exist. There was no bass on the actual first album. He had to come in and fill in his own.
NK: I was a huge fan of the album when it came out so I already knew a lot of the songs – at least the structure of it. So I just had to learn all the notes and everything.
SL: We kind of had to learn it all again for real, we had to learn to be a band. It wasn't even a real band the first time, and now we are. It's gotten more fun but it's taken a while. I think we're doing it the right way now – from what was a noodly project! We get to travel and we get to play and we have to play when we feel great, and when we feel crappy, and when we haven't had enough sleep... and that's all fine!
The latest album is really beautiful and really great stuff – how was it like writing and making the album now as a new old band?
MK: I think when we talked about it, we all agreed that we wanted this one to be different. We kept throwing up adjectives and 'different' came up a lot so it was a conscious effort. For LP2, we sort of tried to make it sound like American Football and maybe we weren't creatively satisfied as much so we said, "Okay let's make another one but let's do whatever we want." The second album was also us adjusting as a proper band with the addition of Nate who recorded for the first time with us so LP3 was actually executing it. Nate also had a lot of influence in the process.
The collaborations on this album are with some impressive vocalists – Rachel Goswell of Slowdive, Elizabeth Powell of Land Of Talk and Hayley Williams of Paramore. Did you reach out to them?
MK: (laughs) Yes! They were actually asking us, they were the ones knocking on our door. Nah... We were writing these vocal parts in the songs that seem almost like a dialogue between a guy and a girl so we were brainstorming whose voices would sound good. We had recently played with Land Of Talk so I asked Elizabeth first and she said, "Knew it." We had written the lyrics in French for her – and she fixed them in French for us. After landing that, we had some sort of stupid confidence and said, "Let's see if Hayley from Paramore wants to sing with us!" She had expressed an affinity for the band before – just on Twitter – and we just asked her and immediately she said yes. By this point we were all like hey, this next song is kind of shoegaze-y and who better to ask than Rachel Goswell from one of our favourite and iconic shoegaze bands, Slowdive.
SL: As you can see, our confidence kept building.
You're all grown up now and are dads, do your kids listen to American Football?
SL: They hate it. But my kids love music – just their own music. Which is good, I guess. We're plugged in to kids' music!
MK: (laughs) No! They absolutely hate it. Every time I pick up the guitar, they just slap me. My daughter is obsessed with Taylor Swift and listens to her all the time. No hate, I have to say the 1989 album was really great, I loved it but I haven't kept up with her last couple of albums.
Did you know Lil Peep sampled one of your songs (from his solo project Owen)? How random is that?
NK and SL: Whoa, what?
MK: Yeah, it's a funny story. I was not familiar with his work until I was asked if he could use Bad News. So I checked out his stuff and it's cool, there's definitely a line I could connect to what I was doing at that age. Just different methods and different execution.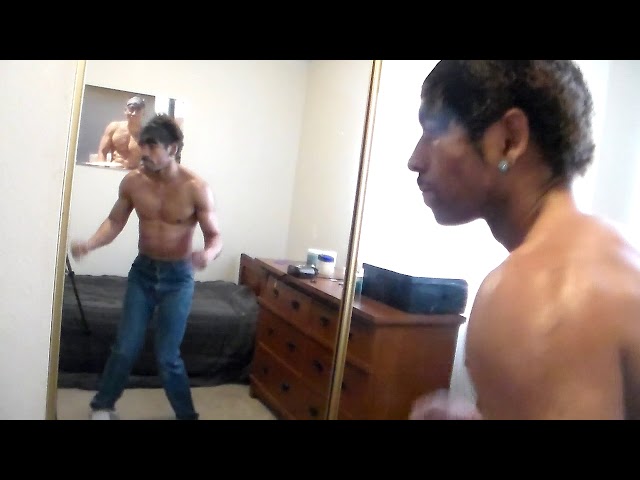 I know you're all aware of the American Football memes out there, what do you think of it?
MK: Nate started all of them. It's really what's keeping him busy.
NK: Yup, I'm just meme-ing away.
MK: I admit, those memes get me most of the time. I've seen it and I know what's going to happen but I still click on it and wait for it and it'll still make me laugh all the time.
What makes you emotional?
NK: I read a terrible newspaper story that I'm not going to talk about and it made me sad for days. Yeah, news!
MK: I think about my kids trying to navigate the world, I get emotional about that. Anything that upsets them, you just want to tell them that it's going to be fine.
SL: Wow guys, I'm thinking more positively. I think this whole tour and experience has been an emotional and fun thing. To connect with all these people from a different part of the world, especially parts we've never been and to have people come up to say that your music means a lot to them and they want to shake your hand and take pictures with you – it's pretty touching. I'm pretty grateful for it. The other aspect of my life is really normal stuff like teaching, having kids fall asleep in your class and doing laundry. And nobody's walking around to say "Hey big fan of how you do laundry!" – so for me, this is all very special. (looking at the rest) That's me keeping it positive, guys!
RECOMMENDED: Upcoming concerts in Singapore