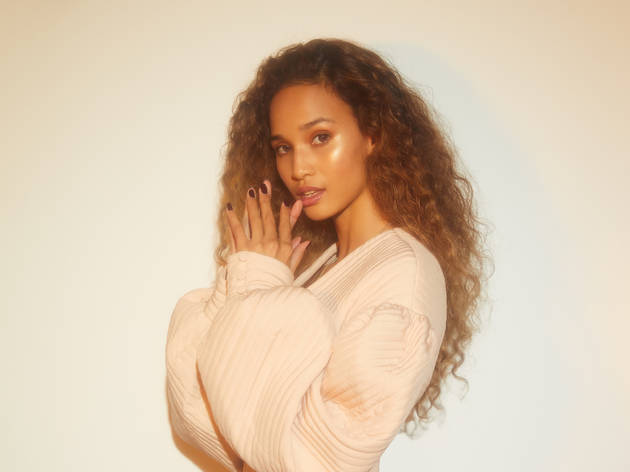 Meet Iman Fandi: the model-turned-popstar debuts her first single Timeframe
We chat with Iman Fandi about her passion for music, her first recording session, and how a taxi ride led her to her new single
If there's anyone the camera loves, it's Iman Fandi. For almost a decade, the gorgeous 20-year-old has been on the cover of fashion magazines, posed for numerous brands, and is even en route to becoming the next face of Tik Tok with her viral-worthy videos. And if you haven't clocked yet, she's also the daughter of Singaporean football star Fandi Ahmad and South African model Wendy Jacobs.
More than just a pretty face, Iman is also an athlete and actress, and has now added singer-songwriter to her repertoire – joining the likes of Grace Jones, Karen Elson and Sky Ferreira who started as models before taking on the mic.
We first heard Iman's dulcet tones in a moving, collaborative track with 13 other local artists titled Stay Home, which was released during the circuit breaker last year. And what a taster that was! The Gen Z breakout star is now signed to Universal Music Singapore, and is set to take on the local music scene with a sound that orbits around that of chart-toppers like The Weeknd, Rihanna and Beyoncé.
For a sample of what Iman Fandi the Singer is all about, we chat with the multi-hyphenated artist about her music transition, finding her sound, and her debut R&B-pop single Timeframe which drops on February 19.
RECOMMENDED: The best new music from Singapore this week and local musicians that should be on your radar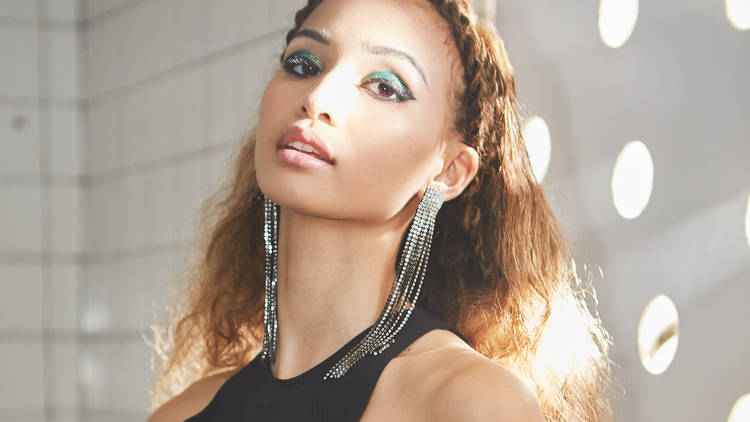 Photograph: Universal Music Singapore
Hi Iman! First things first, tell us what's one thing that gets you excited about Singapore?
Safety is number one. But I definitely get excited about the local foods which you can't really get anywhere else. I love laksa! I am also an adventurous person, so I love the theme parks, greenery, and the night scene here.
What are your thoughts on the local music scene?
I definitely think that the music scene is slowly growing and evolving, and I am happy to now be a part of it.
Favourite local musician?
I really like YAØ – he has an amazing voice. And Tengy, who is a rapper-singer.
I listen to a lot of new music so whatever captivates me. [I'm] always just adding [them] onto my little music playlist like the song Blue by Narelle Kheng.
Any favourite music venue that you used to frequent before the circuit breaker?
Actually, I listen to a lot of music in my car with my friends. We would sing together and go on drives!
When was the first time you realised you wanted to be a musician?
I feel like it has always been something that I was passionate about. So when I was just about to turn 19, something told me to just try hopping into my very first studio to record a song and see how it goes. And from then on, I found the fun and loved the creativity in music.
There's no doubt that the pandemic has affected the local music scene dramatically. What does it mean to be a young musician during these strange times?
It gave me a lot of time for myself and my family, but it also gave me the time I probably needed to write new songs and find my sound. I feel like it has also made a lot of musicians realise that creativity comes from all types of experiences and being stuck at home may affect the inspiration to write.
How would you describe your sound?
A mix of R&B and pop with elements of dancehall and house.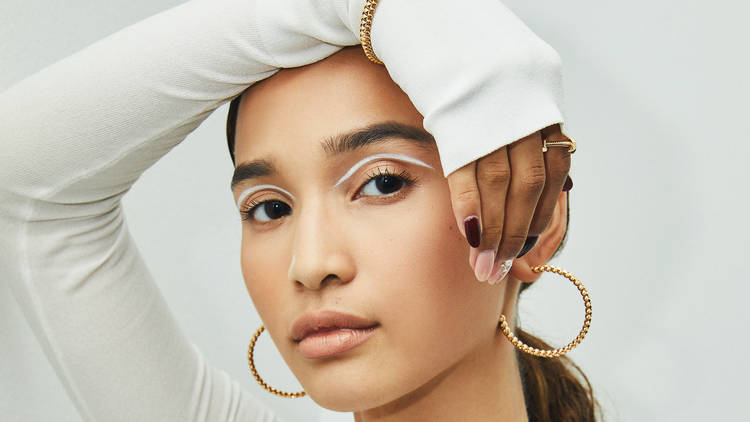 Photograph: Universal Music Singapore
Let's talk about your debut single. What inspired you to write Timeframe?
Timeframe was inspired by real-life events where I was always experiencing a distance in relationships with my family, friends, and some crushes. I had to say goodbye to a friend [one night], and the morning after, I was in a taxi [when the] melody came into my head. I wrote the song in the taxi – that's how Timeframe came about.
You worked with Singaporean producer Flightsch and 13-time Grammy-winning engineer John Hanes on bringing the song to life. What was the recording process like?
I love what John Hanes did with the mixing of the song. And working with Flighsch was so much fun. I loved being in the studio with him and throwing ideas for production at each other.
Were you nervous?
Being in the studio for the first time was very scary for me but I'm glad I had people pushing me for the better, making me feel comfortable even after making mistakes, and supporting me throughout.
The single is set to be accompanied by a visual statement in the form of a well-conceptualised music video. Tell us more about it.
Regarding the inspiration, I left a lot of my trust in the director Choānn and I think that he did such an amazing job.
Being a model and influencer, you're definitely no stranger to cameras. But did you face any challenges when recording the music video?
One of the challenges was trying to keep track of time as well as staying energised and alive throughout the entire two-day shoot. But the morale of the crew definitely helped!
Now that live performances are slowly returning to the stage, can we expect a live gig soon?
Maybe sooner than you think!
Lastly, if you're not making music, who do you have playing on repeat?
Zara Larsson, The Weeknd, Destiny Rogers, Tate Mcrae, and Duncan Laurence.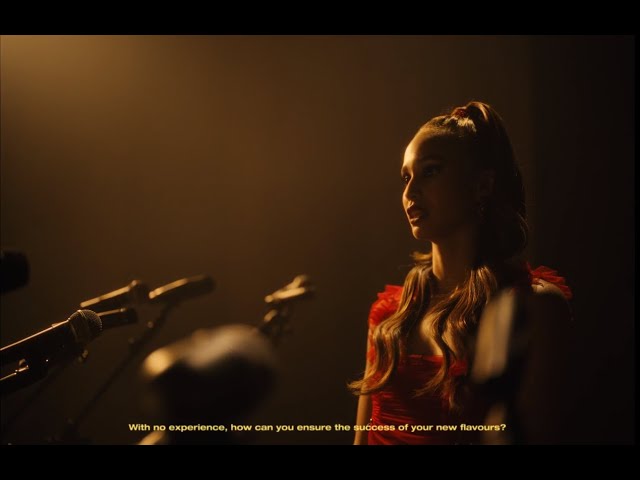 Timeframe is now available on Spotify and Apple Music, with the music video premiering on YouTube on February 19 at 10pm.