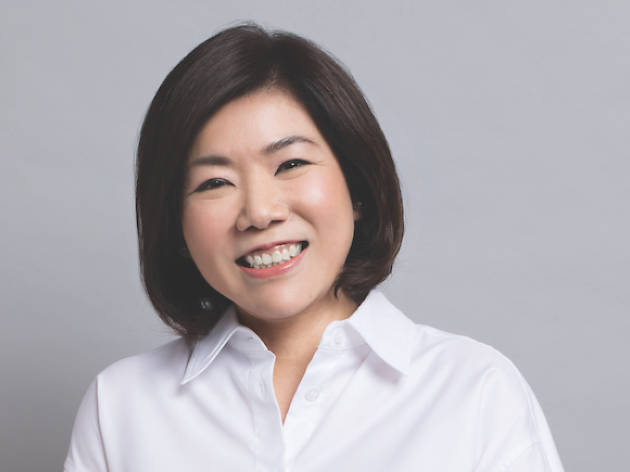 52 Weeks of #ExcitingSG: Week 17 with Ivy Teo
Posted: Saturday June 9 2018, 6:19pm
Welcome to Time Out Singapore's 52 Weeks of #ExcitingSG – our commitment to showing you the best of what's going on in the city this week. Every Monday, a guest writer who's "in" with the scene shares a recommendation on what to see, eat, do or buy in the city. This week, we chat with Ivy Teo, General Manager of Merchandising at Robinsons as the Great Singapore Sale (GSS) sweeps into all the malls and shops across Singapore.
What gets you excited about Singapore?
It's the multi-racial culture and heritage that we experience in Singapore that gets me excited! Also, we must not forget the wide variety of food that comes from the melting pot of cultures. There's chicken rice, ba kut teh, laksa, Peranakan dishes, Singapore-style seafood, satay – the list goes on.
Besides eating, Singapore is known for its shopping scene. Any top tips for finding the best bargain this GSS?
I would say that it's a must to visit Robinsons for the exclusive brands we carry. Not only do you get items that are stocked nowhere else in Singapore, this GSS period you can get them at great discounts that range between 30-70% – over and above the other stores along the Orchard belt.
There are a number of up-and-coming local designers and brands – do you think they have enough support/get enough exposure in Singapore? Can you name a few of your favourite?
Singapore Tourism Board (STB) has been very supportive of local brands and a designer showcase will be launched along Orchard road in 2019 showcasing these emerging designers. In Good Company, Stolen, Ong Shunmugam, Ling Wu and Onlewo are some of my favourites.
What are some of your favourite shopping malls and spots in Singapore?
ION, VivoCity and of course, Robinsons.
What are you most excited for this week?
The upcoming GSS event and the 'Begonia Brilliance' floral display at Gardens By The Bay.
For more upcoming cool happenings, check out Time Out Singapore's 52 Weeks of #ExcitingSG challenge. Don't forget to show us how you're living your best Singapore life via the hashtag #ExcitingSG – we might just throw some free passes and VIP tickets to exciting festivals, gigs and events your way!
Share the story