Located in the refreshed Palais Renaissance shopping mall known to be a mecca of fashion and glamour, the latest addition Binary squares up with a dynamic and creative menu to match. Behind all that celestial phenomenon that centres its concept, playfully seductive yet chic interiors greet you while you enter, and of course, a thoughtfully designed food menu that seeks to include each and every type of diner. With over 60 quality-for-value old world wines, cocktails and craft brews available to pair, no meal is left incomplete.
The highly anticipated menu had us real curious and hence, off we went for a taste and here's how it went. We can't help but notice the lilliputian lineup when you first receive the menu but upon closer inspection and to our delight, we're treated options to choose from two culinary approaches – Asian and Western – or even enjoy both styles on the same plate with each dish. Pretty inclusive if you're dining in a diverse group.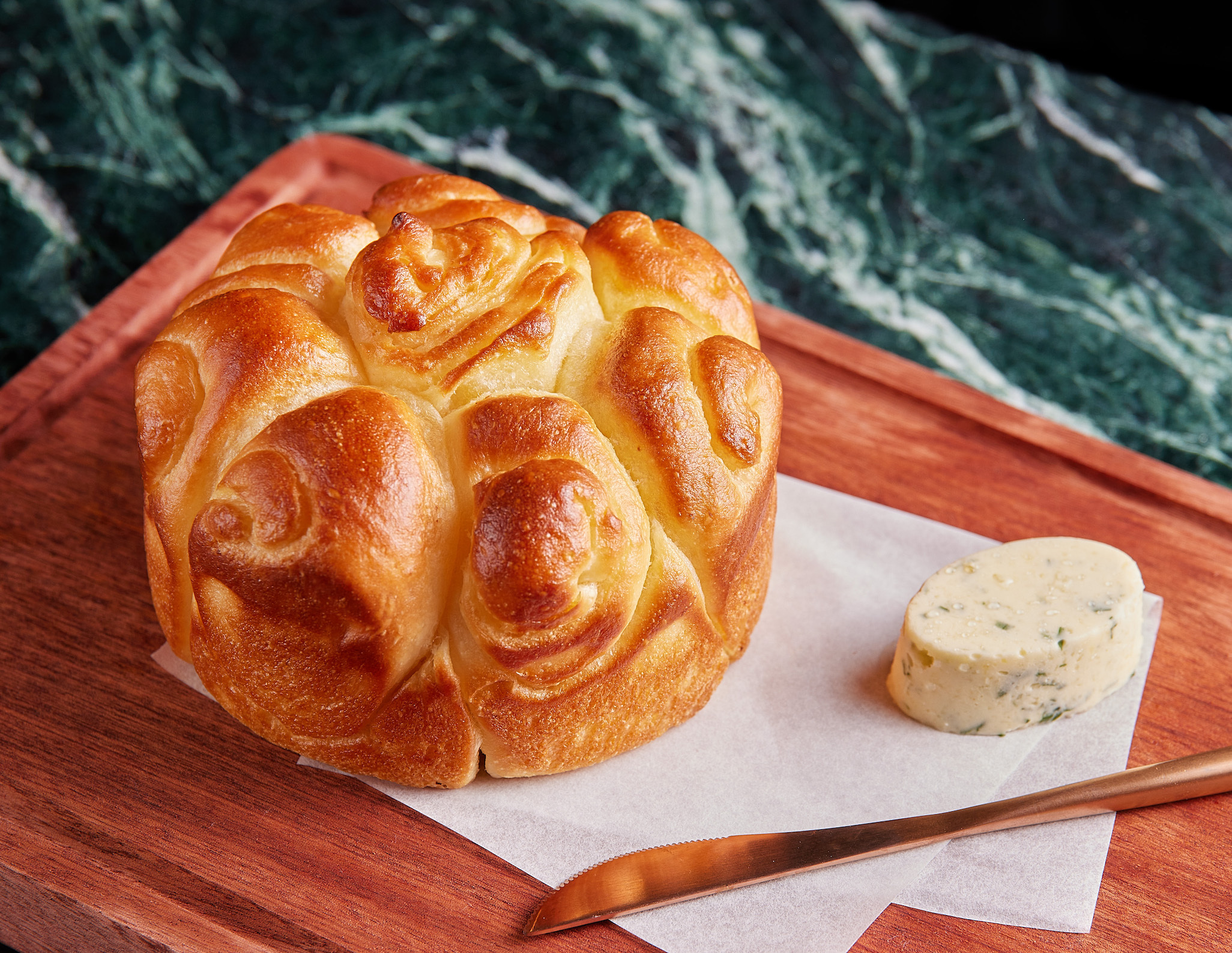 We started with a Homemade Kubaneh Bread ($14) with trinkets of garlic butter and kombu butter on the side. This Jewish Yemeni style bread features a crackling thin outer crust that pulls apart to reveal a fluffy airy centre and whiffs of buttery aroma. Lathered with savoury butter, this is one dish that even the toughest of carb or gluten haters would find it hard to resist a pinch. Next, we opted for Gambas Al Ajillo ($18), a well-executed Spanish classic tapas presenting juicy tiger prawns swimming in a bed of herbaceous garlic and chilli olive oil blend with a splash of white wine.
Hot tip – Got leftover Kubaneh Bread? Leave nothing behind and mop up the remaining garlicky sauce for yet another orgasmic bite.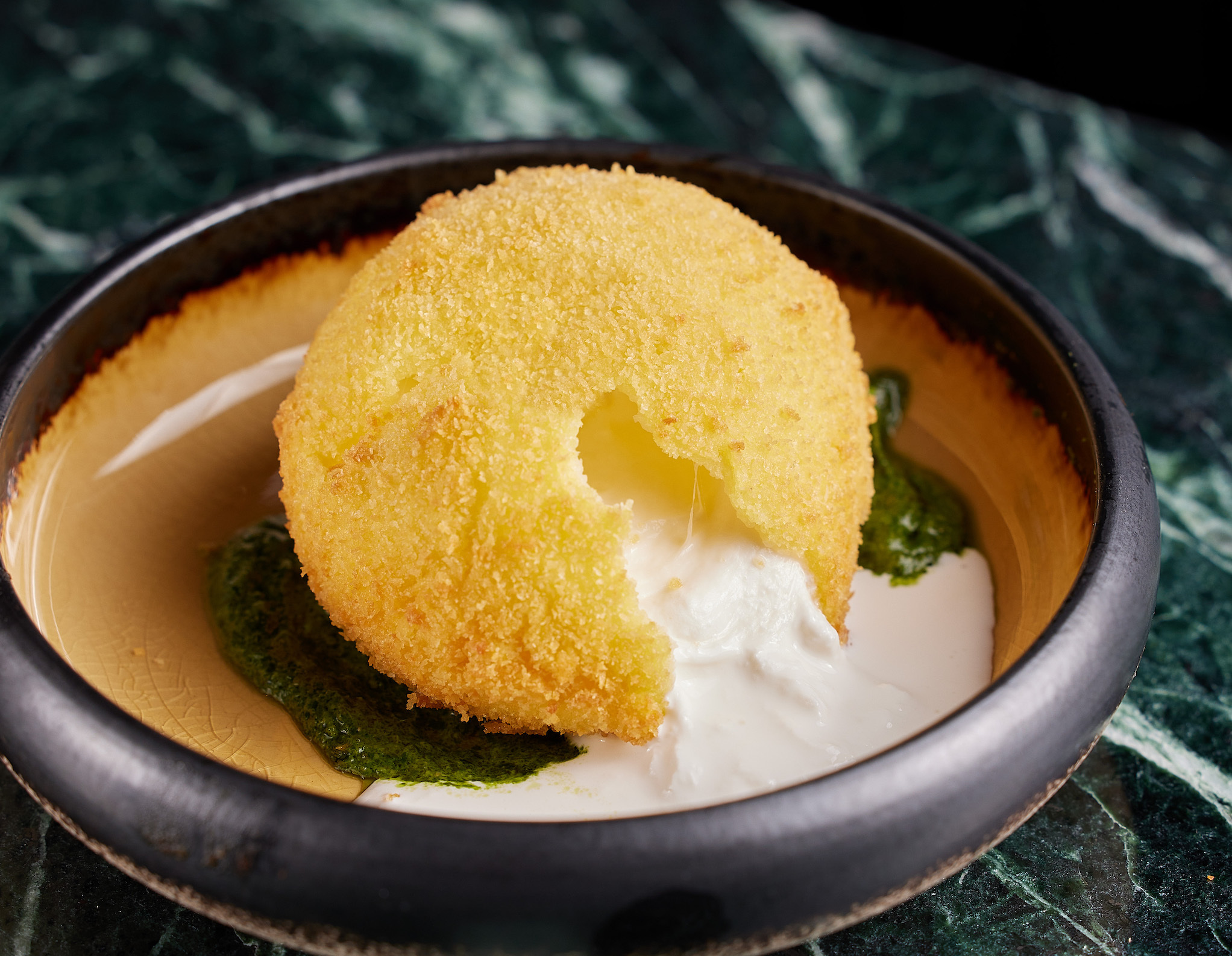 As if burrata isn't good enough on its own, the Deep-Fried Burrata ($18) takes it up a notch by introducing a crunchy coat to the luscious burrata. As we cut it apart revealing the silky strips of stracciatella within, the cream oozes and mixes with a bright herbaceous pesto sauce that is definitely a clear crowd-pleaser for cheese lovers.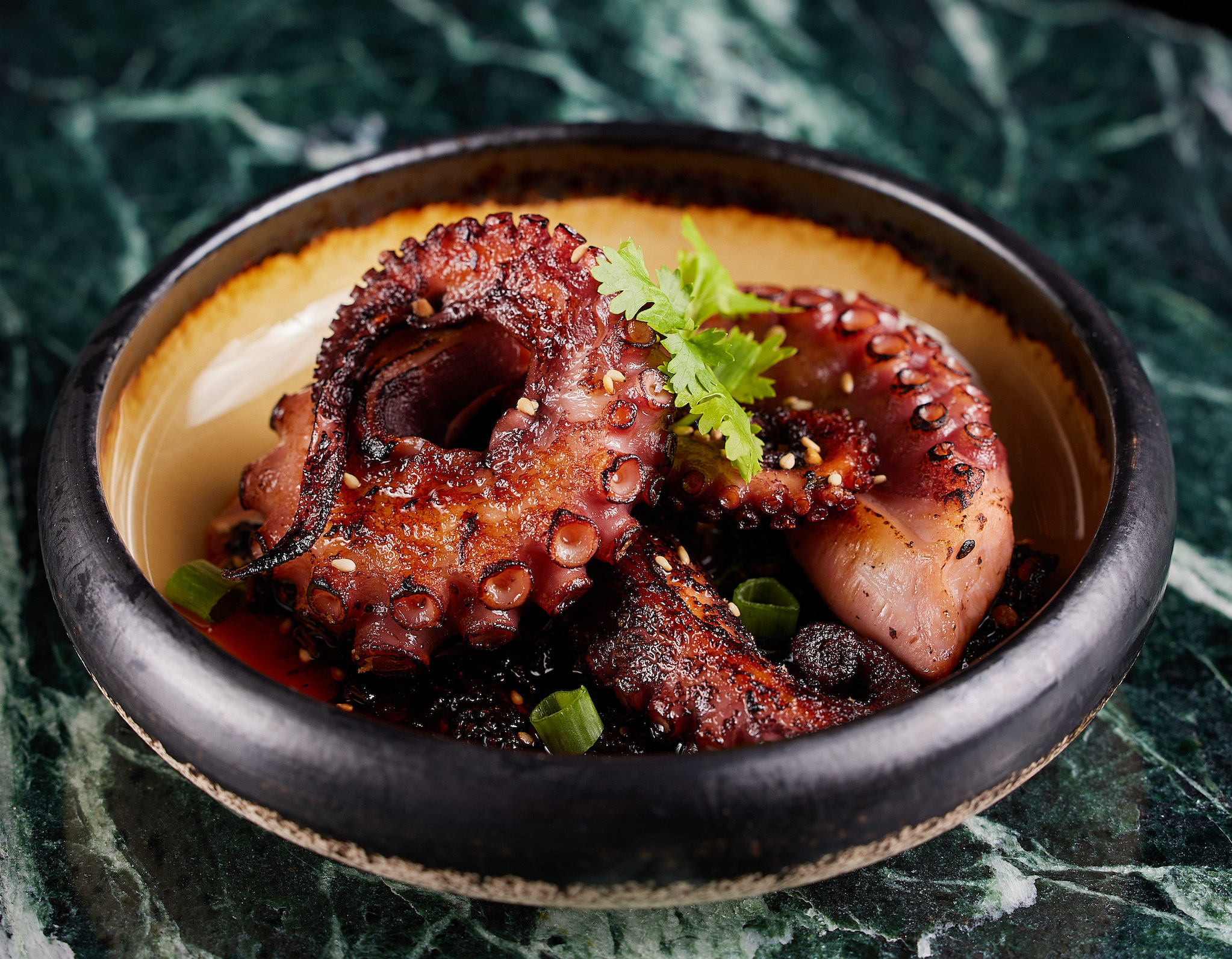 However, we thought that the Grilled Octopus ($28) was the star dish as the sous vide octopus tentacles highlighted a delightful tenderness while the finishing char on the plancha grill added a touch of smoke and character. Paired with an in–house blend with Lao Gan Ma chilli, the mildly spiced savouriness shines through with each bite and left us wanting more.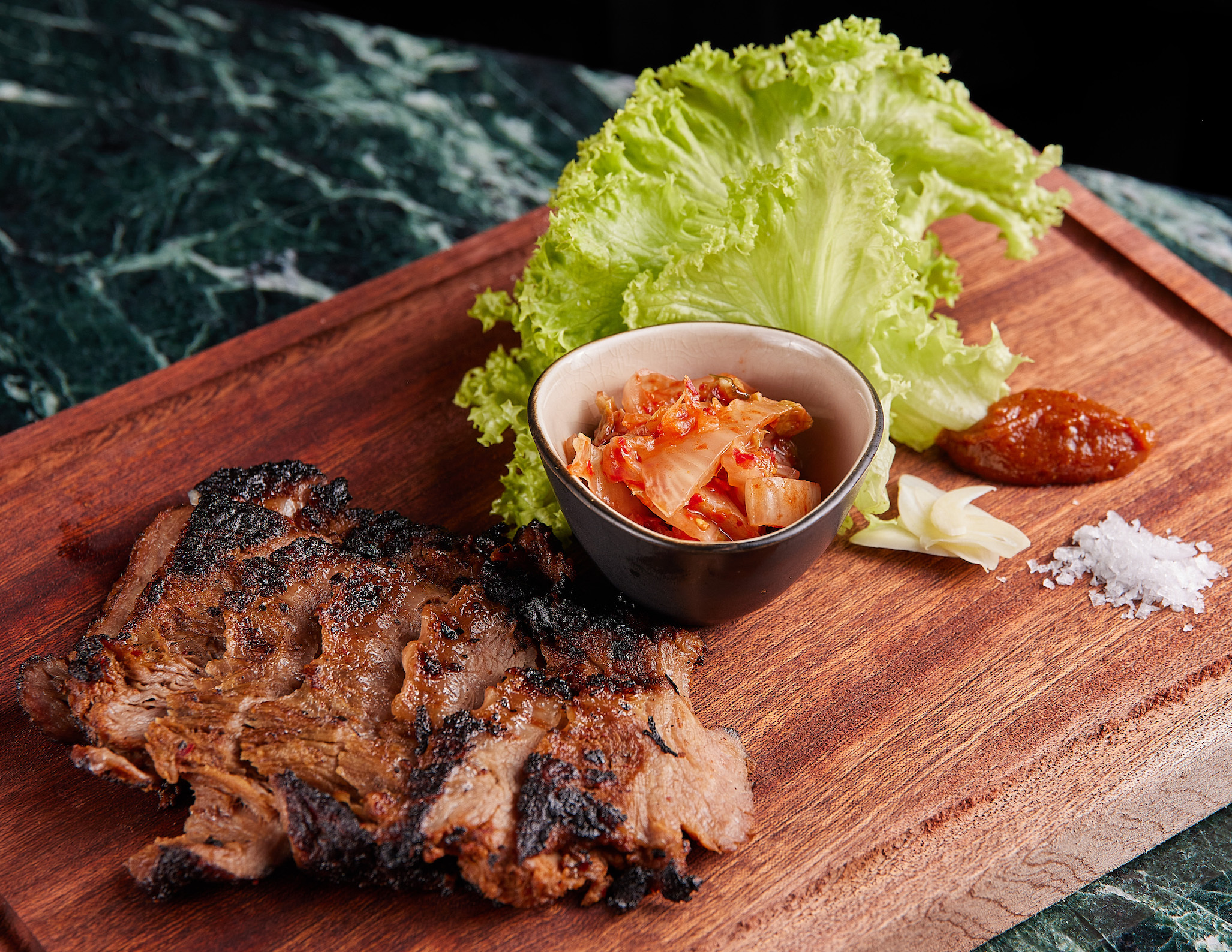 If juicy meats are your thing, we'd recommend the Iberico Pluma ($38), with the option of either Korean Gochujang or Argentine Chimichurri. We went with the former, seeing how it boasted an overnight marinate with the Gochujang, sous vide and then finished off on the plancha grill. The sweet yet savoury meat has nice bits of char and a good fat–to–meat ratio that allowed it to achieve a melt–in–your–mouth tenderness. A side of fresh green coral lettuce, ssamjang sauce, chopped kimchi, and sea salt are featured alongside if you'd like to eat it the way they eat it in K–Town.
Other honourable mentions that would pair well as bar snacks include a crisp and earthy Mushroom Fritti ($14), a moreish Nasi Lemak Chicken Wings ($18) with fragrant sambal tumis, and a rich and gooey Bacon Mac & Cheese ($14). For the thirsty, wash it all down with a cold pint of the Binary Craft Brew with its luscious mouthfeel and subtle sweet barley caramel notes.
Perfect for ones who seek a solo respite from retail therapy or to simply watch the world go by, lively catch up with friends, or for intimate date nights – Binary is a little slice of oasis in town for an overall good time and quality grub.
Visit Binary
Read more
We found the best durian desserts in Singapore
New year, new pastry revolution by the OG cruffin makers from San Francisco
Singapore is the most Instagrammable city in the world – what do you think?