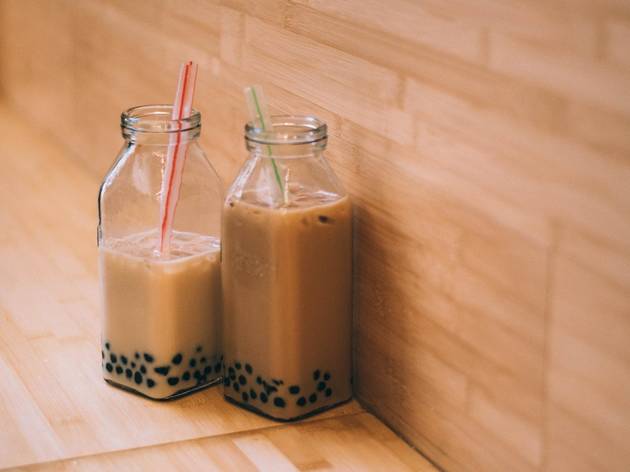 Bubble tea kiosks and barbers among list of services that must close as part of new rules
The list of 'essential' services tightens further
Posted: Tuesday April 21 2020, 10:02pm
As part of the tightened measures announced by Prime Minister Lee Hsien Loong this evening (April 21), all barbers and standalone food and beverage (F&B) outlets will have to close by 11.59pm today.
The list of essential services has been further narrowed by the government during this extended circuit breaker period, which will now last till June 1.
These "less critical" services that must shut include standalone stores that sell only beverages, packaged sweets, confectionaries, or desserts. However, those located in hawker centres, food courts, and coffeeshops may continue to operate.
Some of these specialised stores that need to suspend operations include specialised drink kiosks selling bubble tea, fruit juices, and smoothies; stores that predominantly sell liquor, wine and beer; snack shops that retail cheeses, packaged snacks, and other loose snacks; as well as dessert shops that sell ice cream, yoghurt, cakes, cupcakes, and other confectionaries.
Other F&B establishments not part of the list are still allowed to provide takeaway and delivery.
On the retail front, all barbers and hairdressers will have to shut. Convenience stores located in parks, pet supply stores, and manned laundry shops will also have to close. Opticians will also not be able to take in walk-in customers.
If you're planning to do some grocery shopping, note that certain wet markets will also restrict entry through an odd-even date system based on your NRIC number. You can also stay updated with the latest 'circuit breaker' measures here.
Share the story