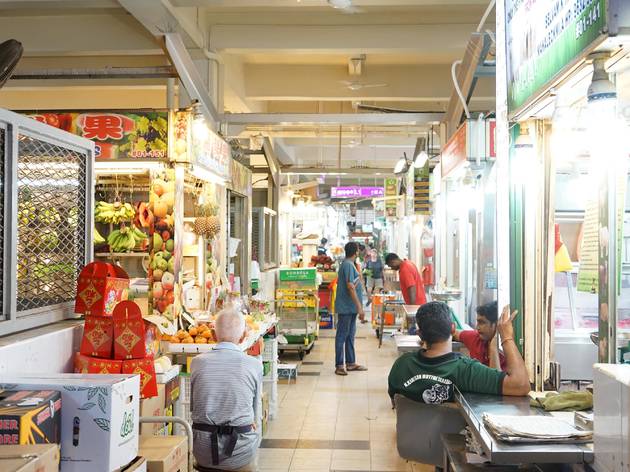 Wet markets to restrict entry through an odd-even date system based on NRIC numbers
The new scheme following the Prime Minister's address aims to regulate crowds even more in popular spots
Posted: Tuesday April 21 2020, 8:40pm
Here come the new rules. Following Prime Minister Lee Hsien Loong's announcement on April 21, on top of the extension of the 'circuit breaker' period, tighter measures will be added to ensure that crowds are controlled to reduce community transmission. The number of people who can visit "popular" spots will be further restricted through implementing an odd-even date system said National Development Minister Lawrence Wong.
These spots include four wet markets in Singapore, namely Geylang Serai Market, Chong Pang Market, the market at Block 20/21 at Marsiling Lane and the market at Block 404 over at Jurong West Street 52. "We will start with wet markets and we will do this also in other popular areas like supermarkets in order to thin out crowds and reduce transmission risk in these areas," he added.
The concept is simple, depending on the last digit of a person's NRIC or FIN, shoppers will only be permitted entry on odd or even dates. The scheme will start on April 22.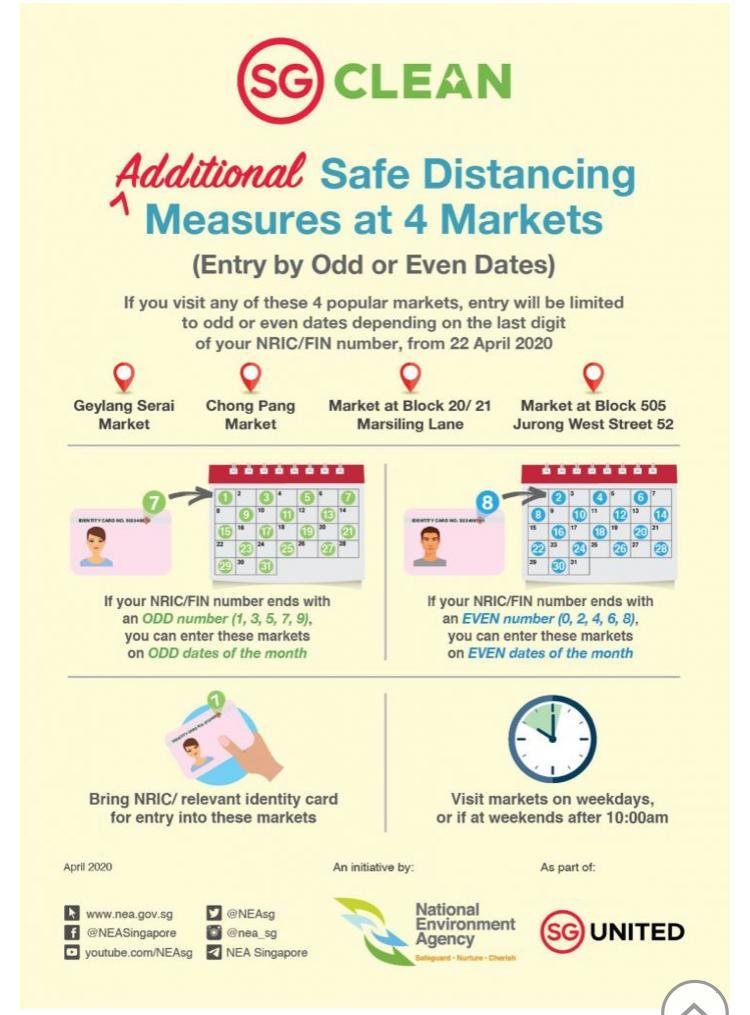 Stricter rules have been put in place because people are still gathering in public places and safe distancing is still hard to enforce. To dissuade people from going out, the government also recommends that only one member of the household should be outside at one time. You should only go out for essential needs, like buying food or necessities and putting on a mask is required.
Need more information on what you can or cannot do? Read more about the 'circuit breaker' measures and where to get a mask in Singapore.
Share the story