A trip to the cloistered black-and-white colonial bungalow along Scotts Road always feels a little special as you revel in its privacy. This time, it was in celebration of the time-tested one-Michelin star restaurant featuring a holy trinity of milestones; Buona Terra's ten year anniversary, Chef Dennis Lucchi's decade long tenure at the helm, and spanking new interiors.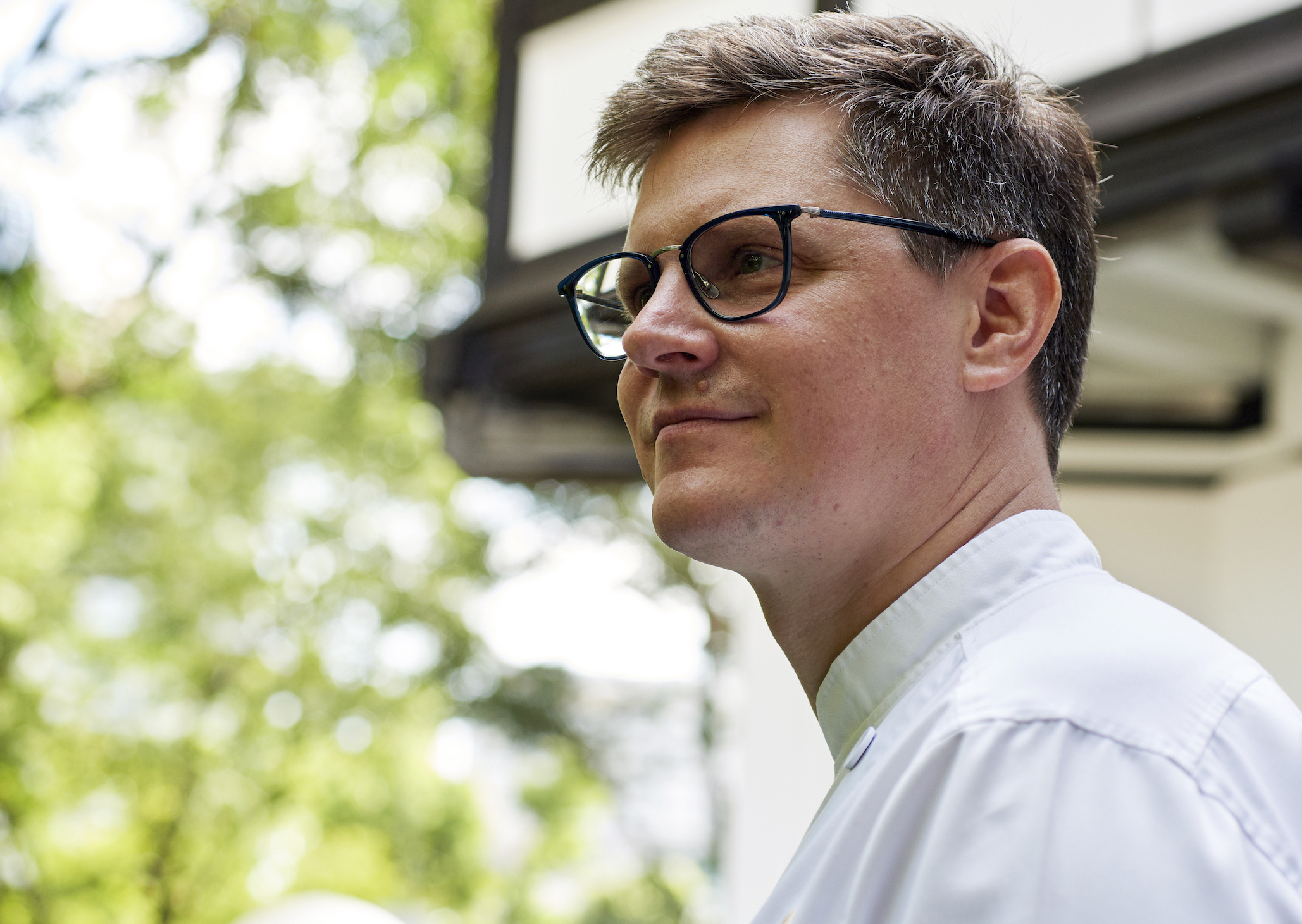 No one knows hard work like Chef Dennis Lucchi. Dedicating himself to Buona Terra, he has charted the choppy waters of Singapore's dining scene with his contemporary take on fine Italian gastronomy with much success. Weaving in flavours that are complex yet essential, familiar yet exciting, he remains relevant with his creations that were heavily inspired by his childhood memories and his drive for culinary innovation. As such, to dine at Buona Terra is to experience Italian food that is living and vital while rooted in soul and tradition.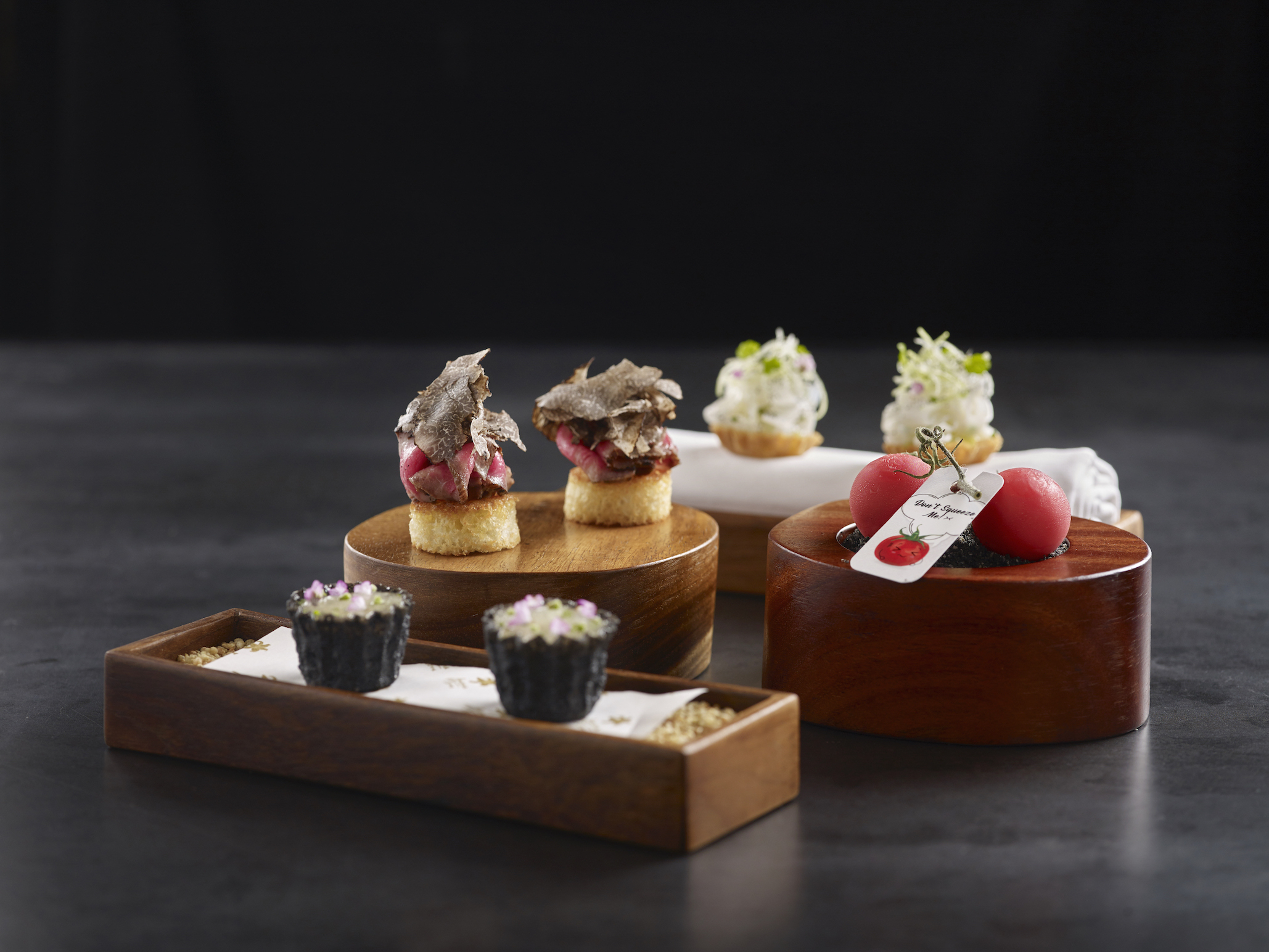 It all began with an exquisite trio of snacks to start. Featuring a delicate Japanese cuttlefish salad on a crisp Feuille de brick, a "kueh pie tee" inspired Squid Ink Tart with sweet zesty horsehair crab and clear tomato gelee, and the Just Tomato which bites into bright yet creamy cold gazpacho encased in a cocoa butter orb. Each is delightful in its own right.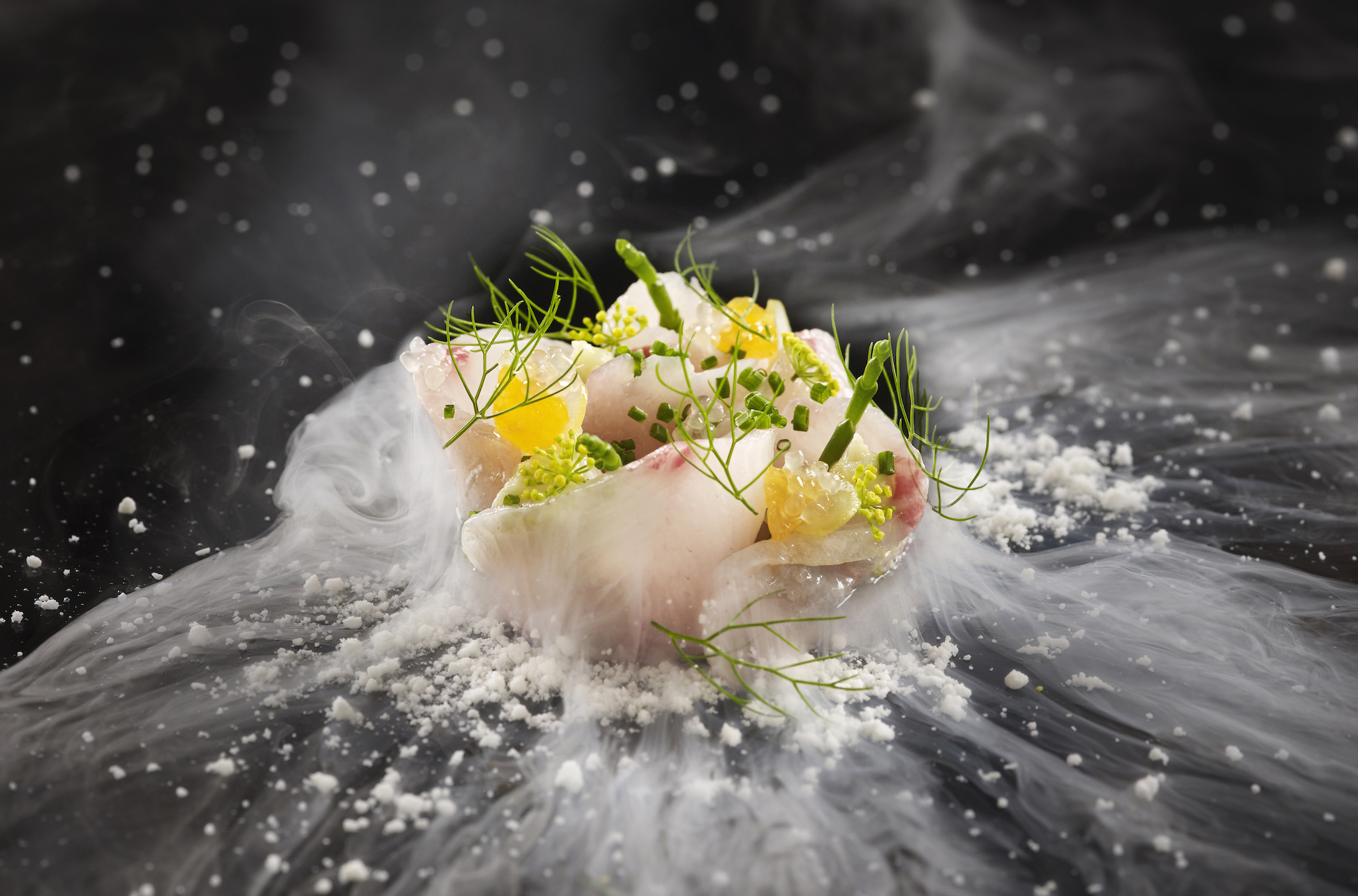 Setting the tone to the main act is the Capaccio where Lucchi highlights chunky slices of creamy silky yellowtail. He then adds bright contrasting flavours with the clever use of refreshing Calabrian mandarin orange, confit Buddha's hand, citrus caviar, briny Salicornia, and Amalfi lemon puree. It is at this point you'd want to whip out your phones to capture the finishings of the nitro-freeze piquant horseradish snow right in front of your eyes – think snowy mountain caps of the Swiss Alps.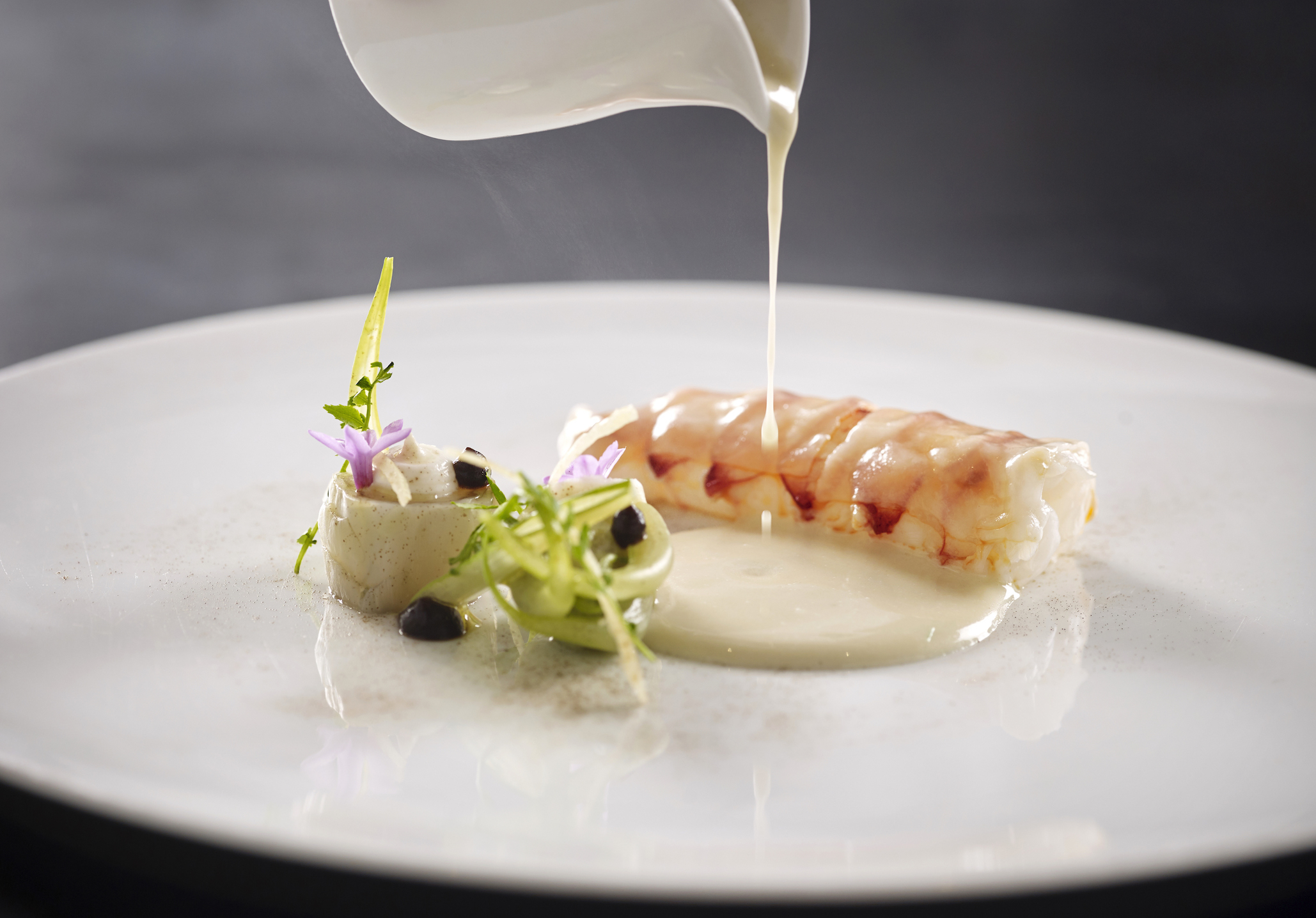 Next up, is a dish that epitomises Lucchi's culinary flair and versatility when it comes to finding the perfect flavour balance. Lucchi treats us with his signature Bincho-grilled Mozambique scampi that's enshrouded with a razor-thin slice of lardo. On the side, sliced puntarelle rolled with Artigiana burrata, preserved Amalfi lemon skin, black garlic puree, and finished with a buttery baugna cauda anchovy sauce – a twist of the Northern Italian winter classic.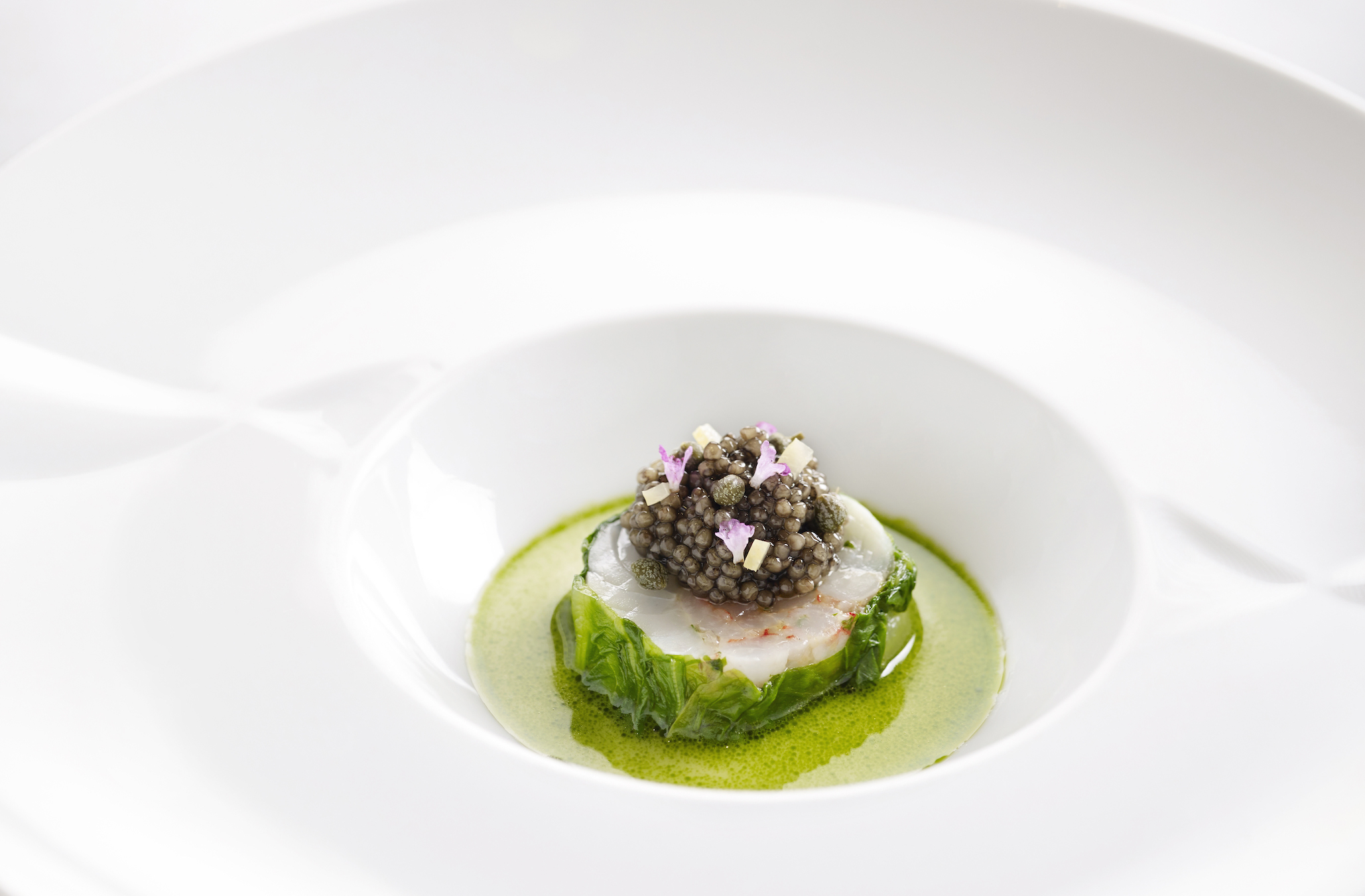 It's starting to feel like turbots are the new Yeezys. Lucchi's version – Rombo, however, featured brown butter poached French turbot interweaved with Sicilian Mazara red prawn encased in subtly sweet Swiss chard. Crowned with calvisius caviar, lilliput capers, preserved Amalfi lemon and laid in a moat of parsley dill emulsion. The result is a delicate yet robust display of nutty and herbaceous notes.
FUN FACT The dainty calvisius caviar hails from Lucchi's home province of Brescia, Lombardy, and is one of the world's largest caviar producers.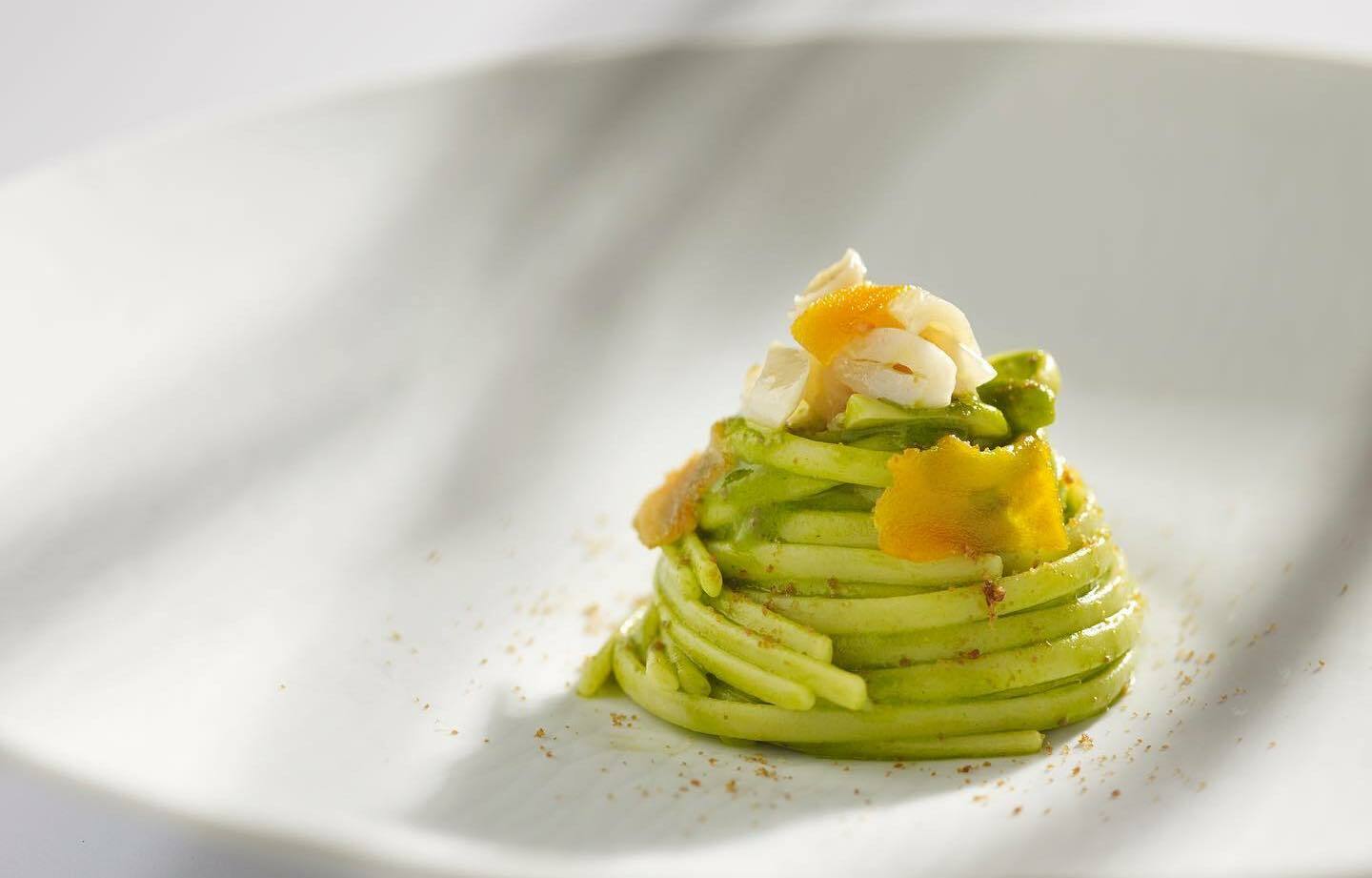 At this juncture, we can't help but overhear the table beside us. They have put in a specific request for Lucchi's pasta which reaffirmed our anticipation for what's to come. Rather than coming up with fancy names to embellish his dishes, Lucchi prefers to put his money where his mouth is and exercises his flair in plating and taste (case in point, the Spaghetti where it represents his reimagination of a carbonara).
Artisanal Mancini spaghetti is coddled in a parmesan cheese broth made from scratch while crisp guanciale and applewood smoked butter are added into the sauteeing mix. Lavishly topped with grated house-cured egg yolk and liberal shavings of Perigord black truffle, each spoonful floored us with creamy al-dente textures while subtly sweet-savoury and earthy notes were complimented by a touch of smoke.
If you're anything like us, you'd deliberately forget about calorie counting, feel crestfallen because it's your last bite, then shamelessly requesting for another order of the stellar Spaghetti – all just to experience euphoria once again.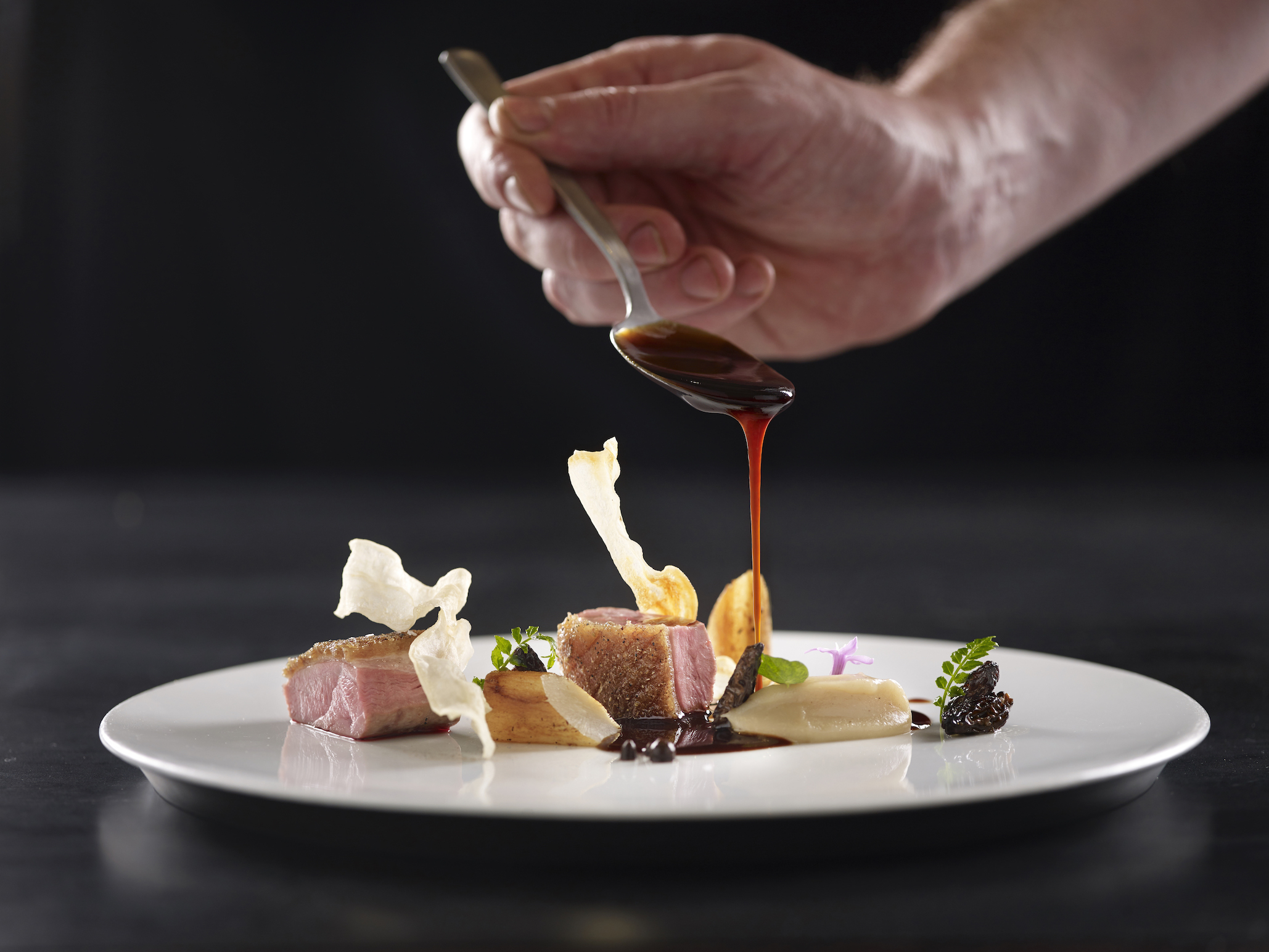 After getting over the carb-lovers daydream, the Anatra takes centre stage with a ten-day dry-aged Irish duck. Glazed with Italian acacia honey and a herb mix of fennel seeds, black pepper and cardamom before it is bincho-grilled till perfection. Carved from the bone to serve, expect nothing short of juicy succulent breast meat with crisp caramel skin. The co-stars include velvety milk and coffee-infused salsify puree, sauteed morel mushrooms, black garlic puree, crisp slivers of deep-fried salsify strips, and finished with a flavoursome duck jus Moscato reduction.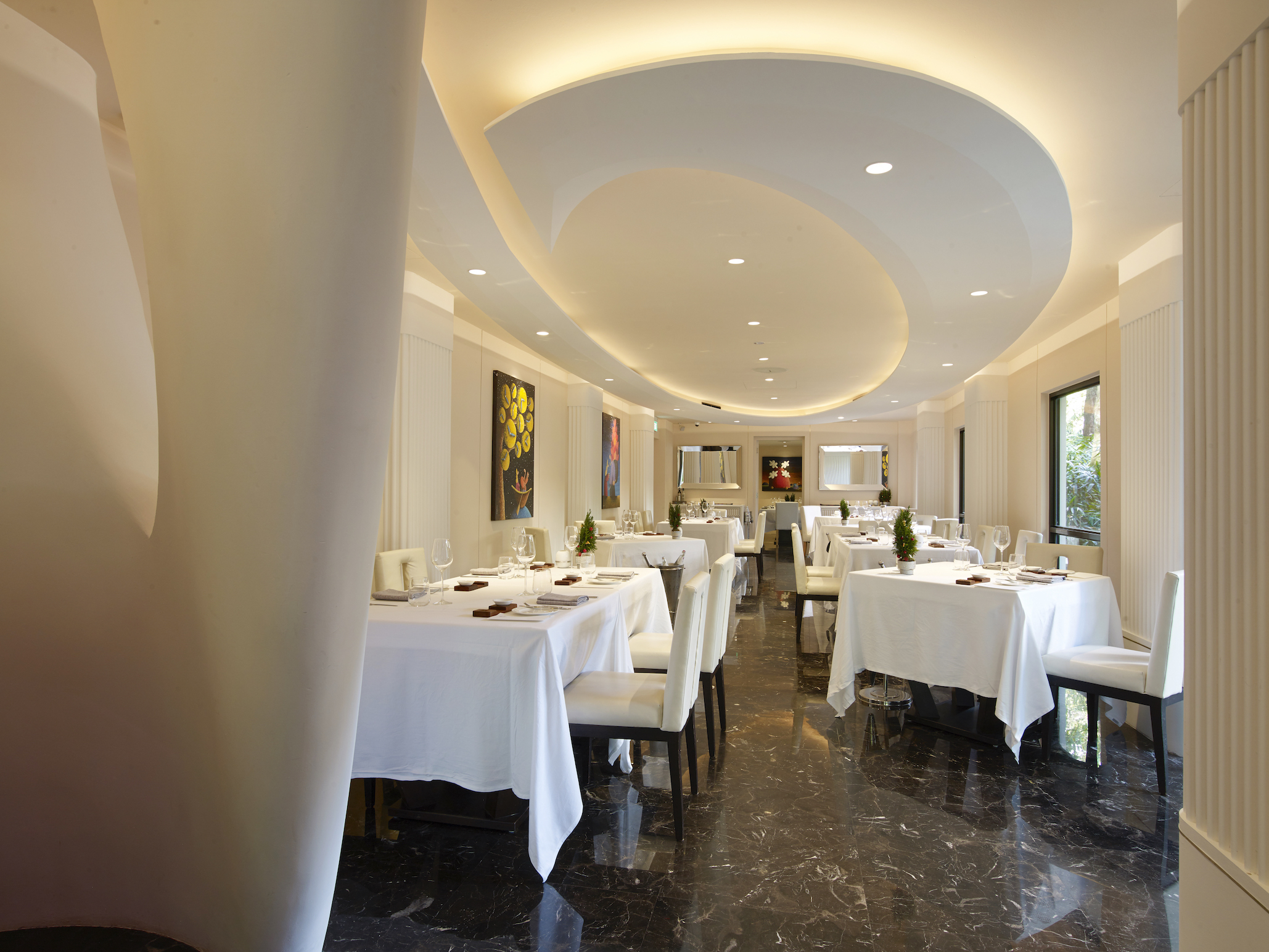 WINE AND WHISKY PAIRING Singing in harmony with Lucchi's fine creations is wine director Gabriele Rizzardi's expertly curated wine list. Boasting a 300-strong list of Italian and Burgundy fine wine labels, guests can look forward to exclusive vintages, limited bottles, and even biodynamic natural wine options to pair. For the discerning whisky connoisseur, indulge in a whisky flight of four whiskies ($398++ per pax) from each decade of the 1960s to the 1990s to round off the evening.
Book here.
READ MORE
Review: Gaggan Anand's Greatest Hits at Mandala Club
Market Street Hawker Centre reopens in style at CapitaSpring
A new seafood lover's enclave opens in the corner of Bukit Pasoh