Tucked in a quaint corner shophouse of the eclectic Bukit Pasoh Road is Poisson, a vibrant seafood restaurant dreamed up by award-winning Chef and leading restauranteurs Geoffrey Weckx and Pierre Bolly. Plastered with jubilant turquoise walls and funky aquamarine artefacts, this marine-inspired dining room boasts an extensive menu that showcases the freshest sustainably-sourced premium seafood alongside the finest seasonal produce and flavours that are balanced with spice and zest.
Each culinary journey here is guided by two sections; the Cold Stream which features small plates that kickstart your meal with visually-appealing appetizers that match up to taste while the Hot Stream features hearty mains to please even the most discerning of seafood lovers.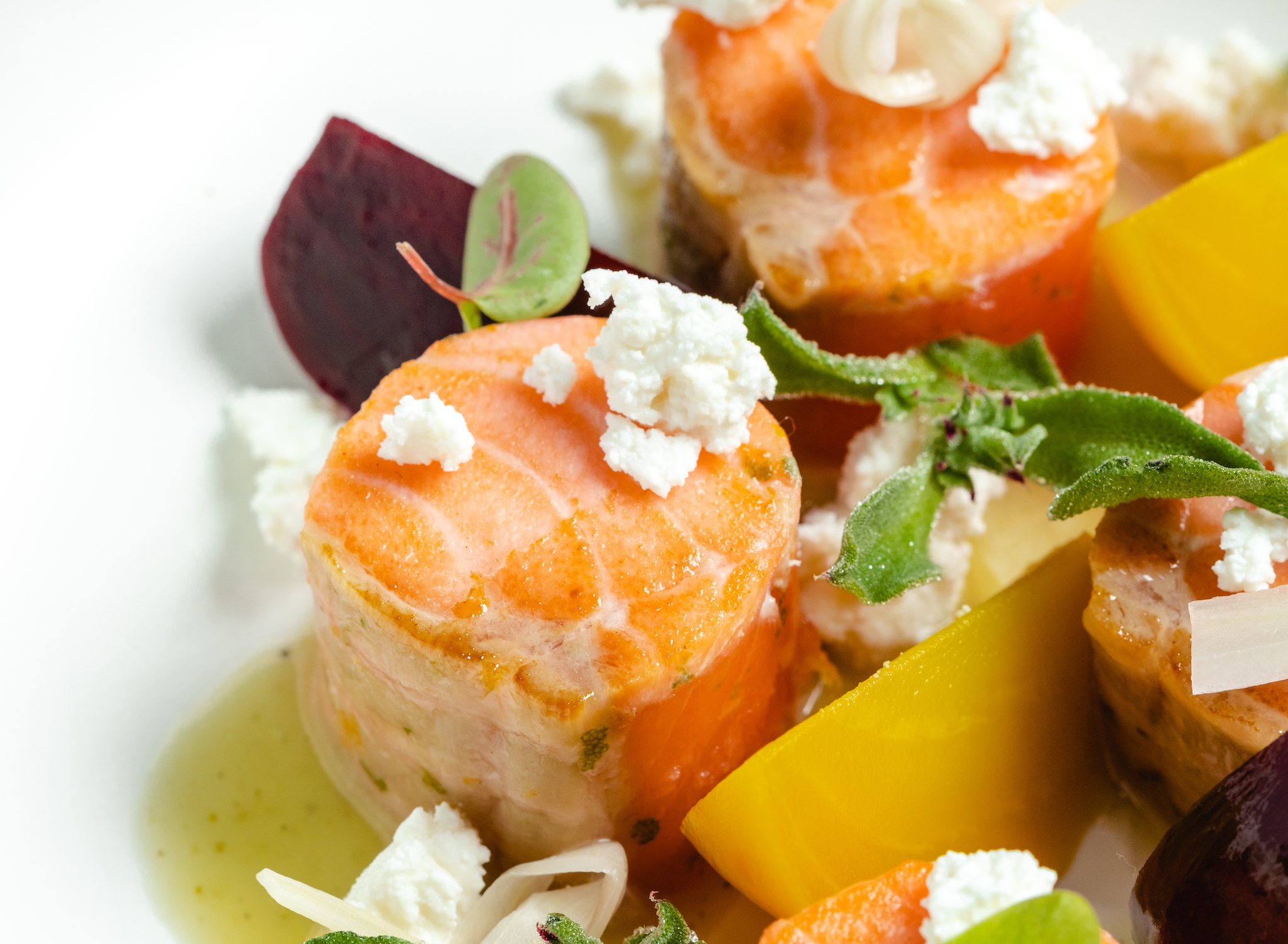 We had the Rainbow ($26++) to start where cured salmon trout is served with baby beetroot, basil-infused ricotta with the crunch of red radish, and pickled fennel. True to its namesake, the vivacious purple and yellow hues of the root vegetable medley were artfully contrasted with the pink salmon that resembled an edible garden of sorts – great for the gram.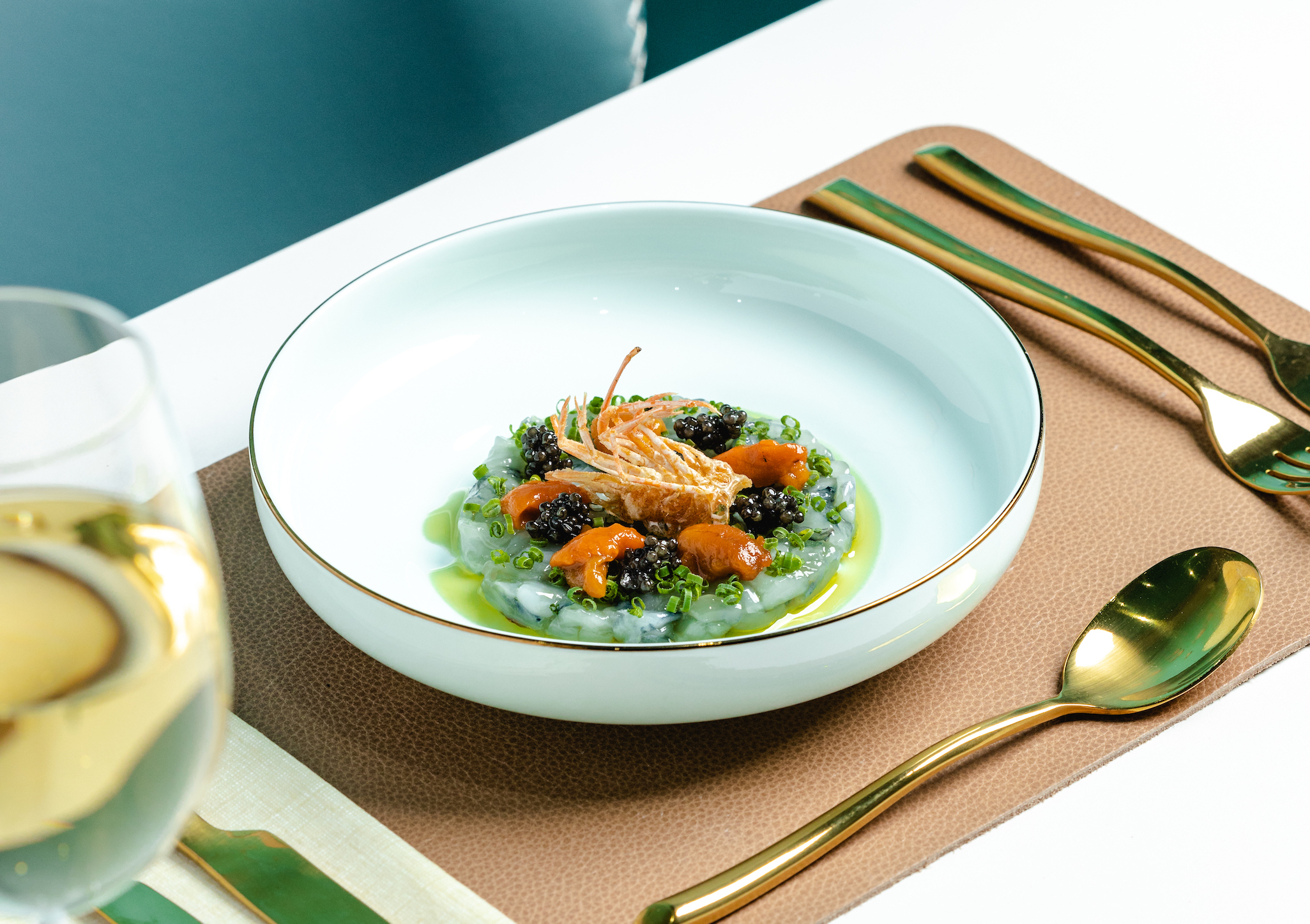 Followed by the Blue Ebi ($52++), which sees locally-sourced blue prawns cured in spring onion infused oil topped with Bafun uni and a dollop of lavish Kaluga Queen Hybrid Caviar. Each bite treated us to a dense creamy sweetness and a bright zest that follows, an overall delight to have with some bread on the side.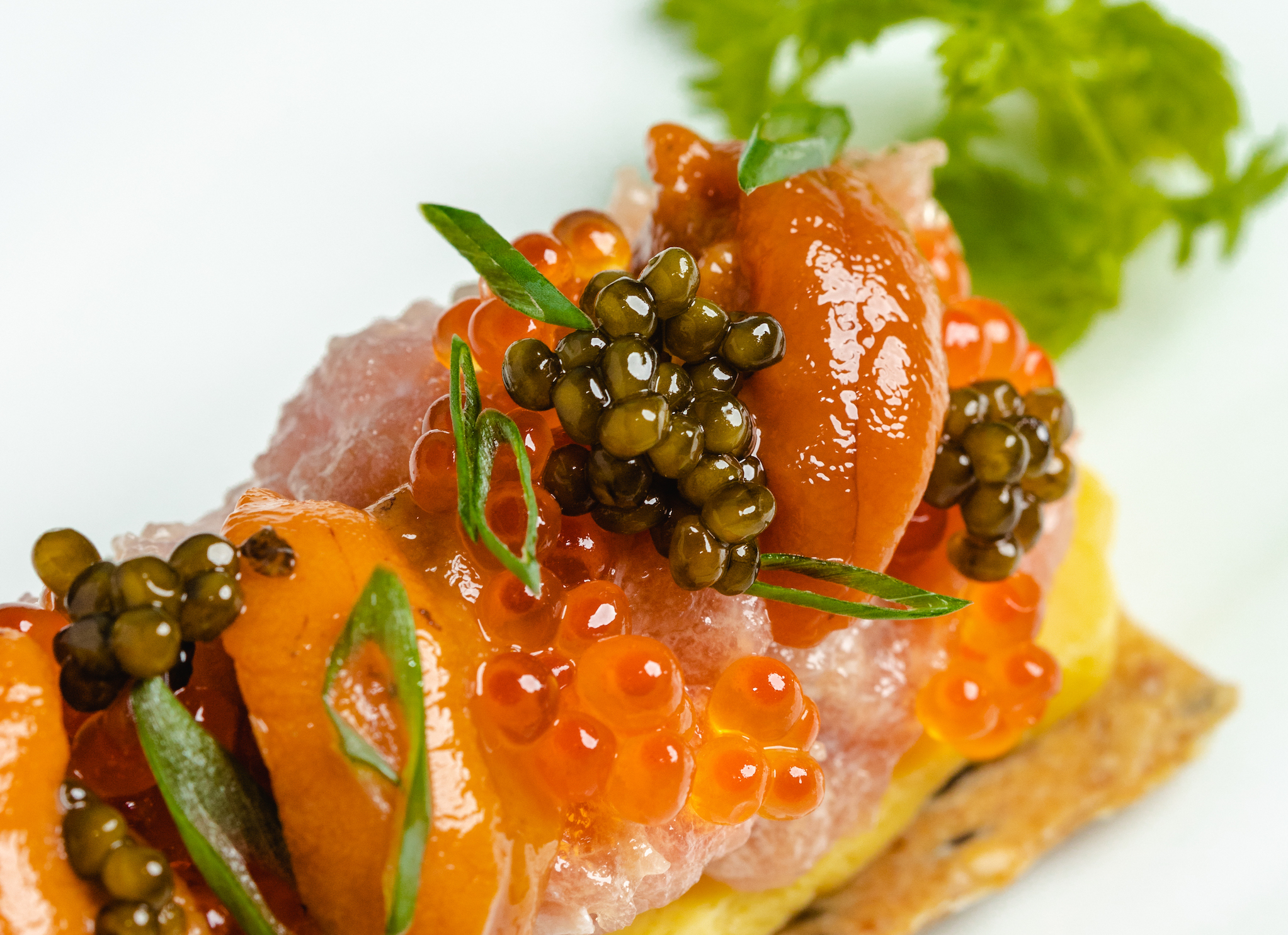 Behold, the signature Smoke Uno ($62++). Not gonna lie, the first impression on paper seemed like an overwhelming medley of rich and fatty prized ingredients – think Wagyu A5. But first bite in, we're surprised by the multitude of textural sensations and well-balanced flavours of smokiness from the smoked Negitoro, sweetness from the tamago, brininess from the salmon roe and seaweed, and creaminess from the uni, all rounded off with a pleasant biscuity crunch from the homemade crispy cereal base. Albeit the fairly steep price, this remains our favourite starter.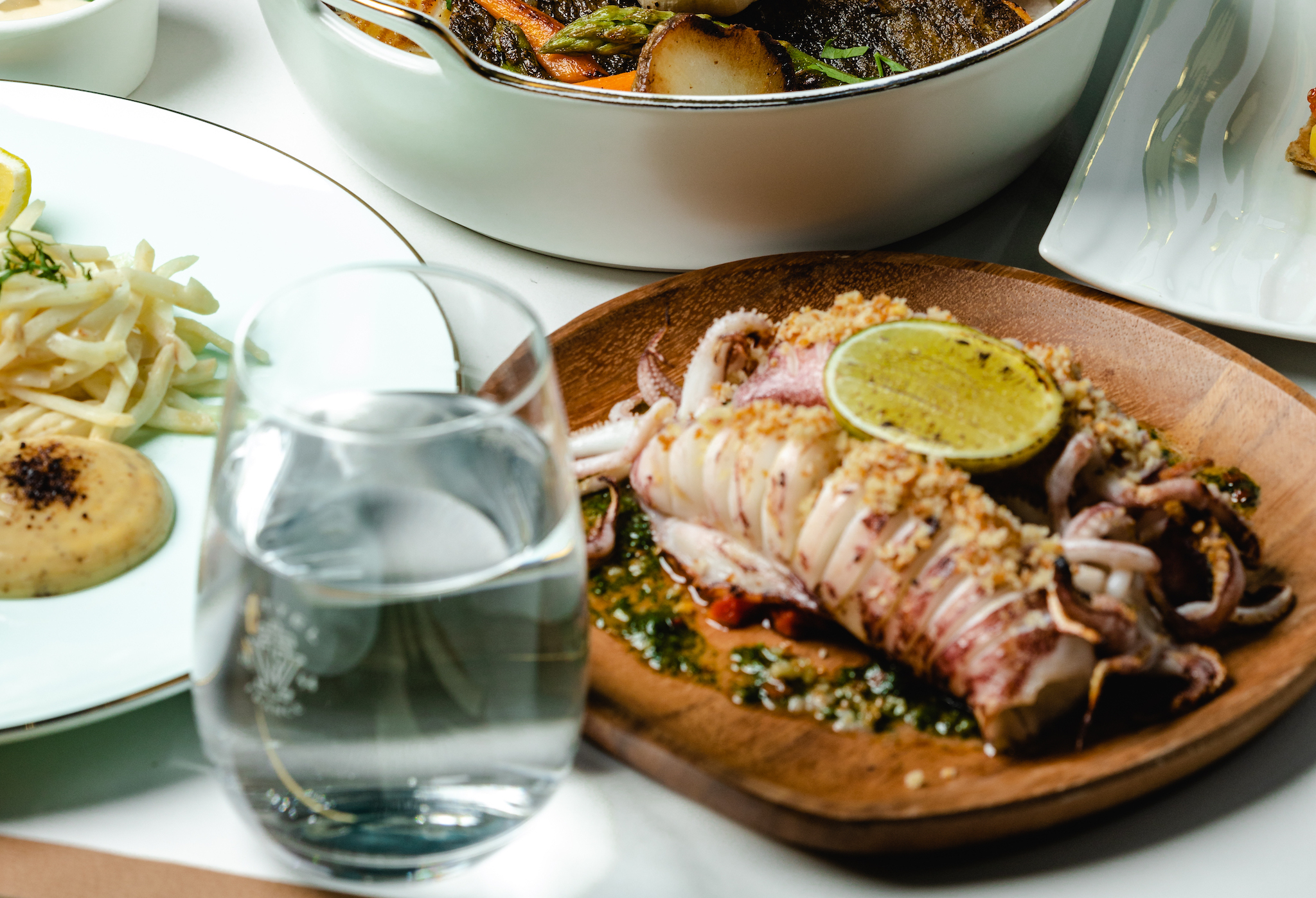 The kitchen's turning up the heat as we warm up to the main dishes from the Hot Stream. Inspired by the Netflix hit series Squid Game, The Game ($24++) took a literal riff featuring grilled squid simply marinated in garlic and finished off with a sweet tangy onion and tomato puree. While the Toff ($62++) seeks to please seafood pasta lovers with creamy homemade toffee pasta tossed with luscious hand-peeled sweet mangrove crab and salted Bottarga.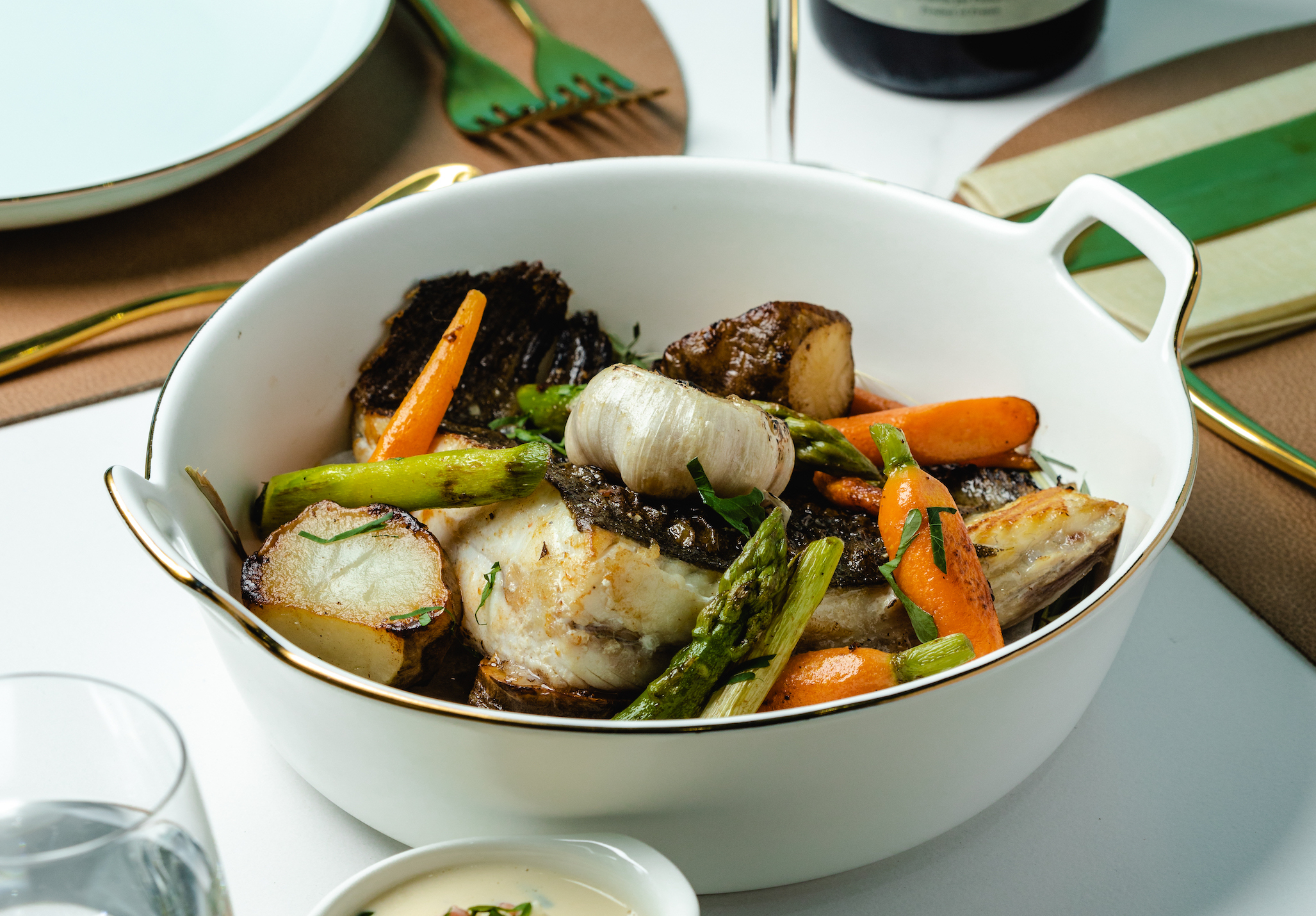 But if you're looking for the main event, all fingers point toward the Maximus ($75++), an elegant showcase of sweet delicate baked Turbot and seasonal garden vegetable served on a bed of hay and creamy savoury grey shrimp Beurre Blanc sauce. Intently baked with the bone in until the skin is crisp, it reveals porcelain-like meat that tastes delicately clean with its balanced fat-to-meat ratio – a dish that reaffirms Poisson's subtlety in the art of contemporary cooking and simplicity.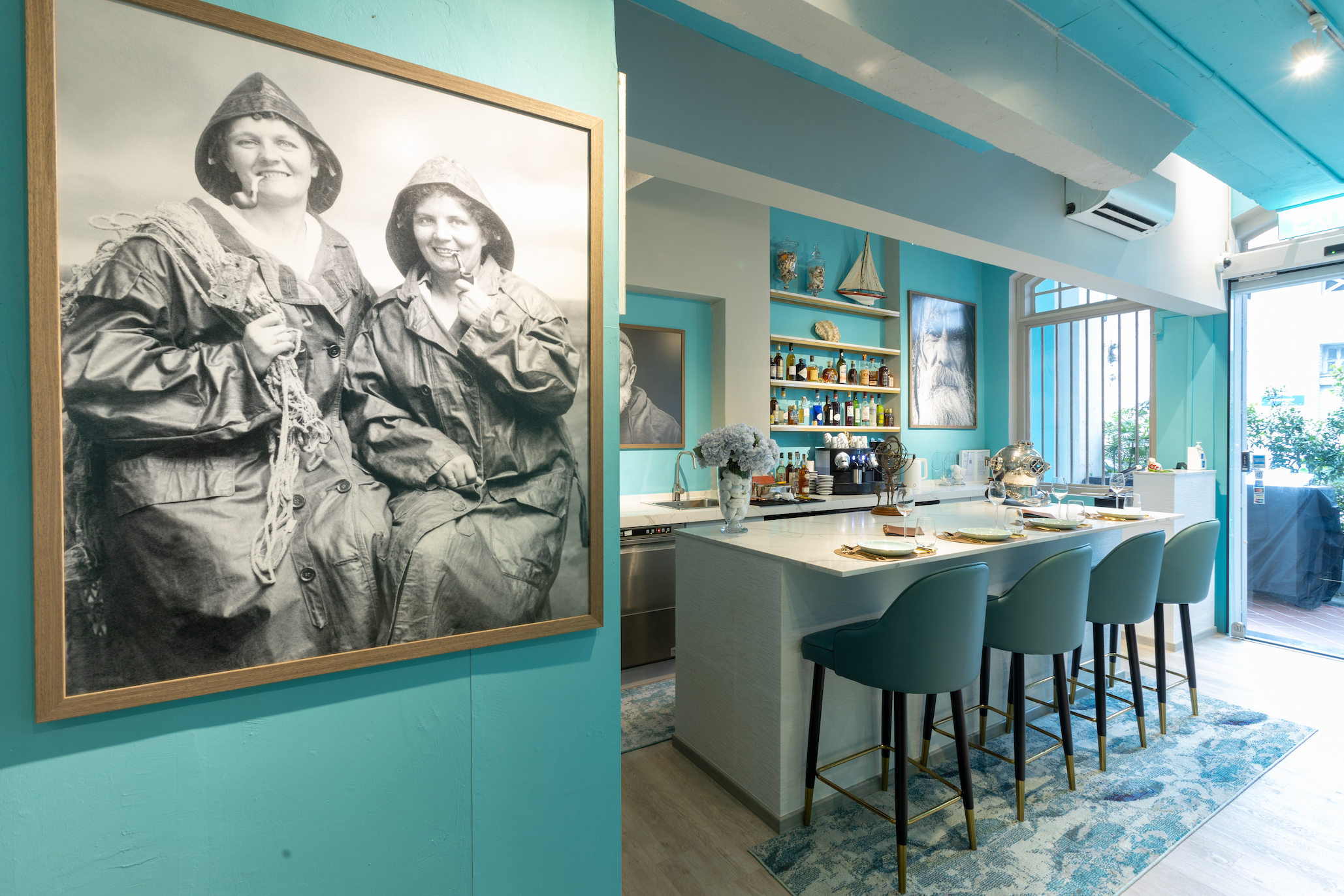 Of course, a touch of savoir-faire never hurt nobody. Hoping to introduce a little vibrancy to your dining experience with an elegant yet extensive wine list handpicked by Pierre Bolly and Group Sommelier, Jean Baptiste Voisin, expect approachable French classics such as the House speciality champagne, both the Delamotte Blanc de Blancs and Champagne Calsac blanc de blancs from celebrated producer Etienne Calsac.
Wine connoisseurs can also look forward to exploring interesting rarities by the glass and bottle of the finest French vintages from Alsace, Bordeaux, Burgundy, Côte des Blancs, Loire Valley and Provence and some selected organic, sustainable wines from independent boutique wineries to tickle their taste buds.
READ MORE
House: A stylish sake speakeasy hidden behind a painting
A tribute to Anthony Bourdain's life and legacy, now at The English House
Asaru Studio: A Japanese retail studio in 195 Pearl's Hill Terrace