Afternoon tea in Singapore – always a treat. Especially when it's a tea parlour that'll be serving you the full works. We're not asking for much: just buttery scones paired with a tart jam, clotted cream, and a filled-to-the-brim pot steeping with artisanal tea.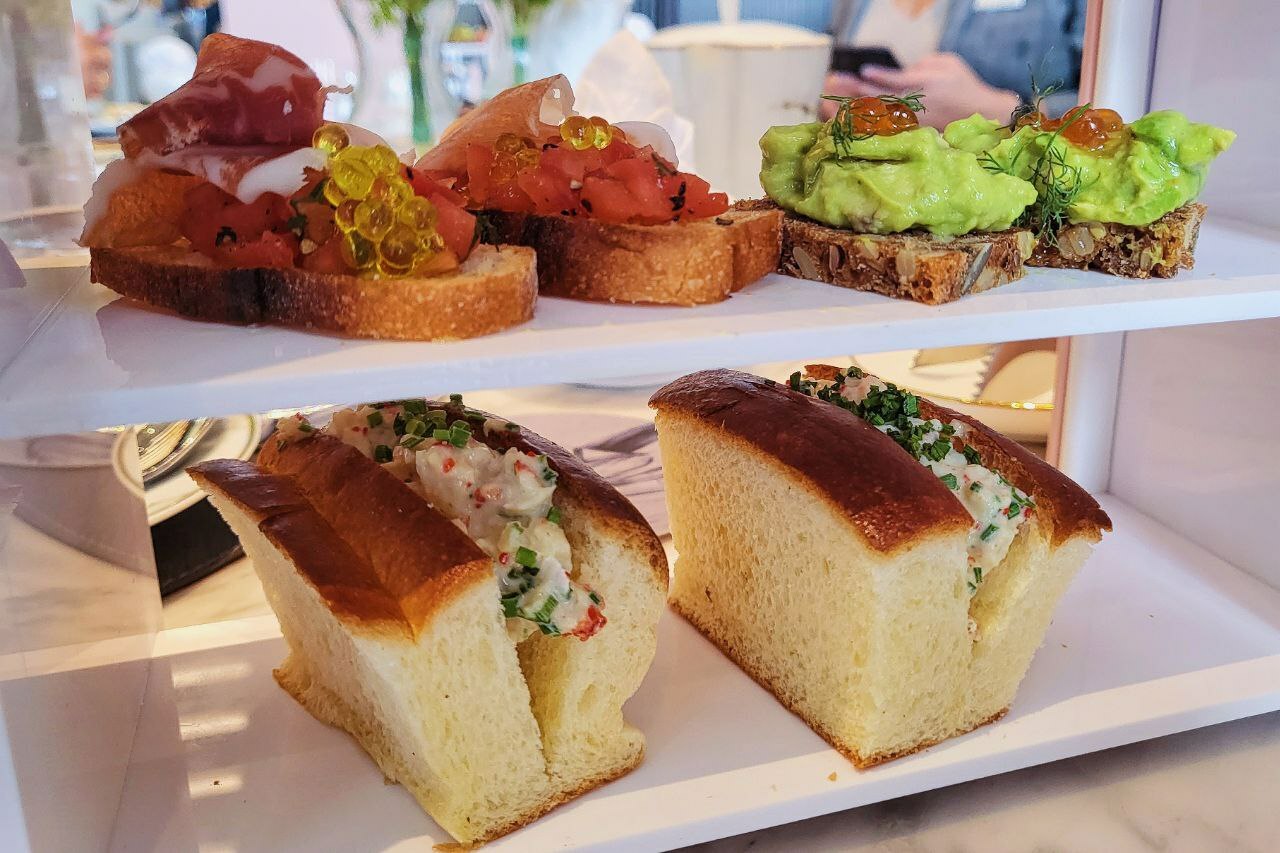 Over at newly-opened hotel lounge Ginger.Lily, they go beyond the traditional three-tier cake stand. Instead, our botanical-inspired afternoon tea came presented in a larger-than-life pastel pink hardcover book. It was cleverly revealed with a flourish. The server had to "open" the book by tugging gently on the book's binding, to display the shelves of savoury and sweet treats. We were recommended to start from the bottom layer, working our way up from the savouries (lobster roll, an avocado and dill gluten-free bread, and an Iberico ham crostini) to eventually reach the sweets.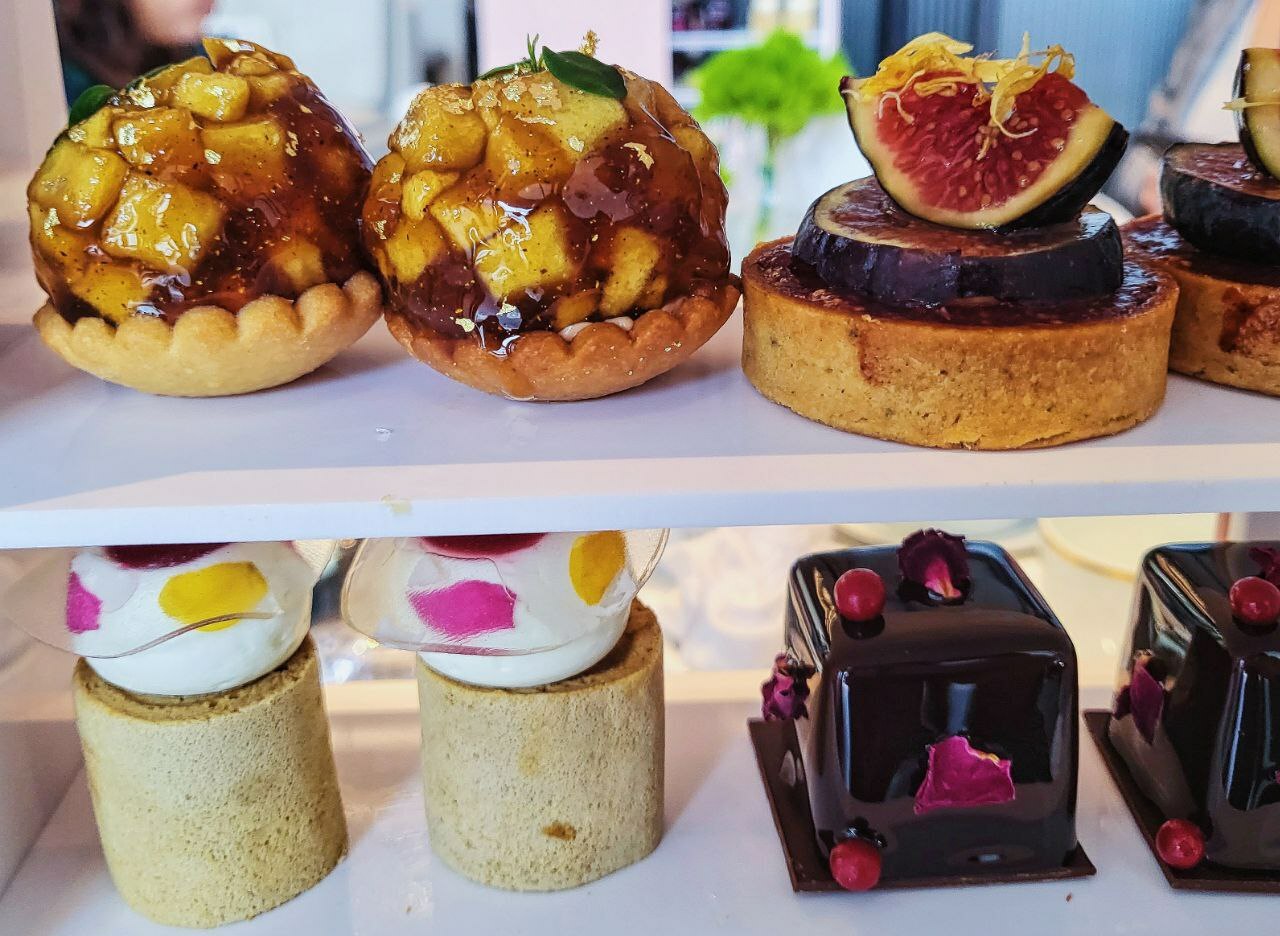 Our word of advice though: zigzag through the shelves to avoid getting overwhelmed by the pastries and teacakes. None of the savoury bites left a distinct impression, but they brought a much-needed respite to cut through the sweetness – so nothing ever becomes overly cloying. Just something to consider after the sugar rush from some of the bites, such as the Valrhona 46% chocolate cake and blue hibiscus bar. That said, the almond fig tart and the spiced apple tatin, were both refreshingly tart since they use fresh fruits for natural sweetness.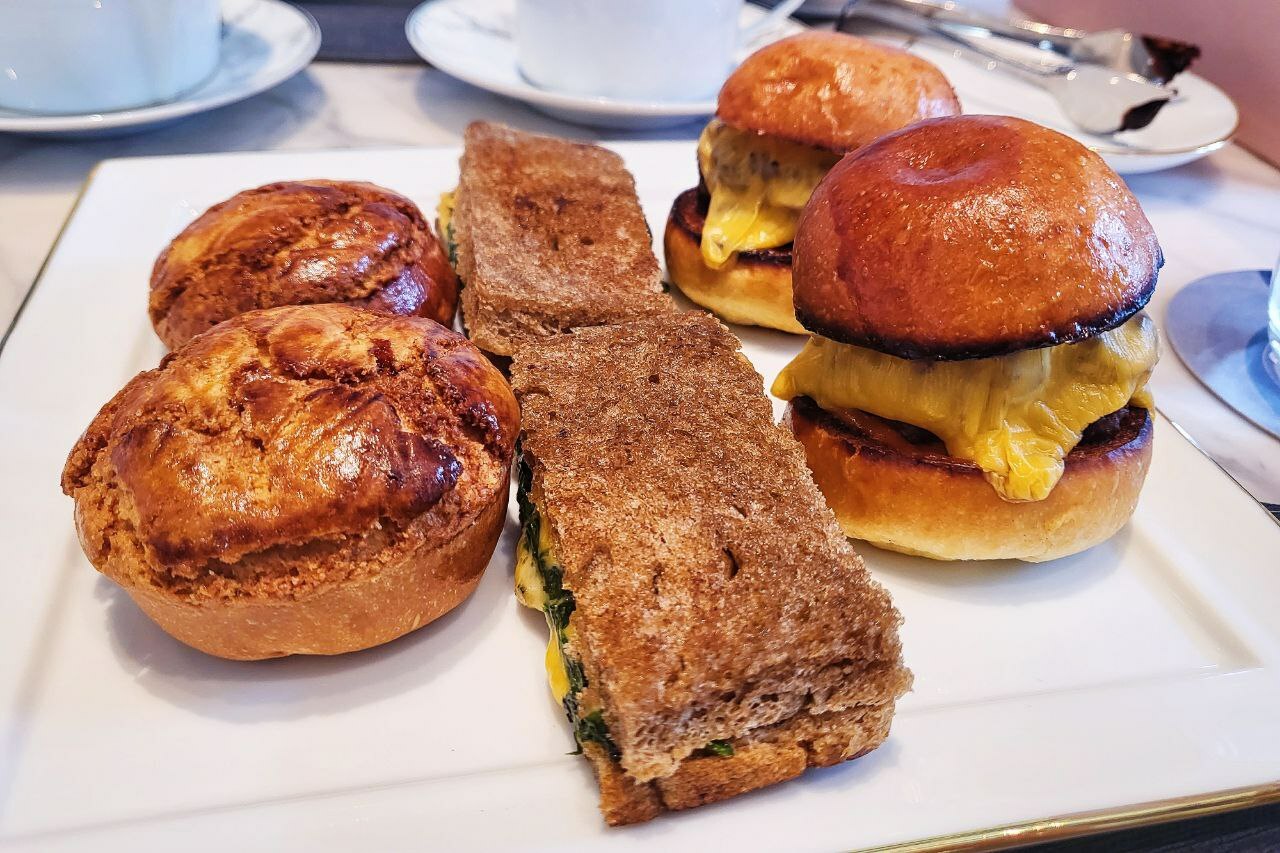 Now, this is where it gets slightly overwhelming – there were still three canapé-sized varieties (smoked beef burger, salt-crusted pork bun, and grilled cheese spinach sandwich) served separately. But there's a perfectly good reason why these warm savouries make an appearance halfway through: the kitchens wanted to make sure that we'll be biting into these while still warm.
The crème de la crème of every afternoon tea: the scones and its tea. The scones came as a set of two: one infused with Madagascar vanilla and another studded with golden raisins. They've got all the usual trimmings on the side too, with clotted cream, chocolate ganache, and a special house-made Ginger.Lily floral jam. The menu of tea isn't all that extensive, with the choice of 10 from local tea brand Gifel Tea. Go with the halia and poached pear for a white tea, with subtle hints of pear and ginger. If a richer tea is more up your alley, then Singapore's Glory is a green tea that features carnation blooms.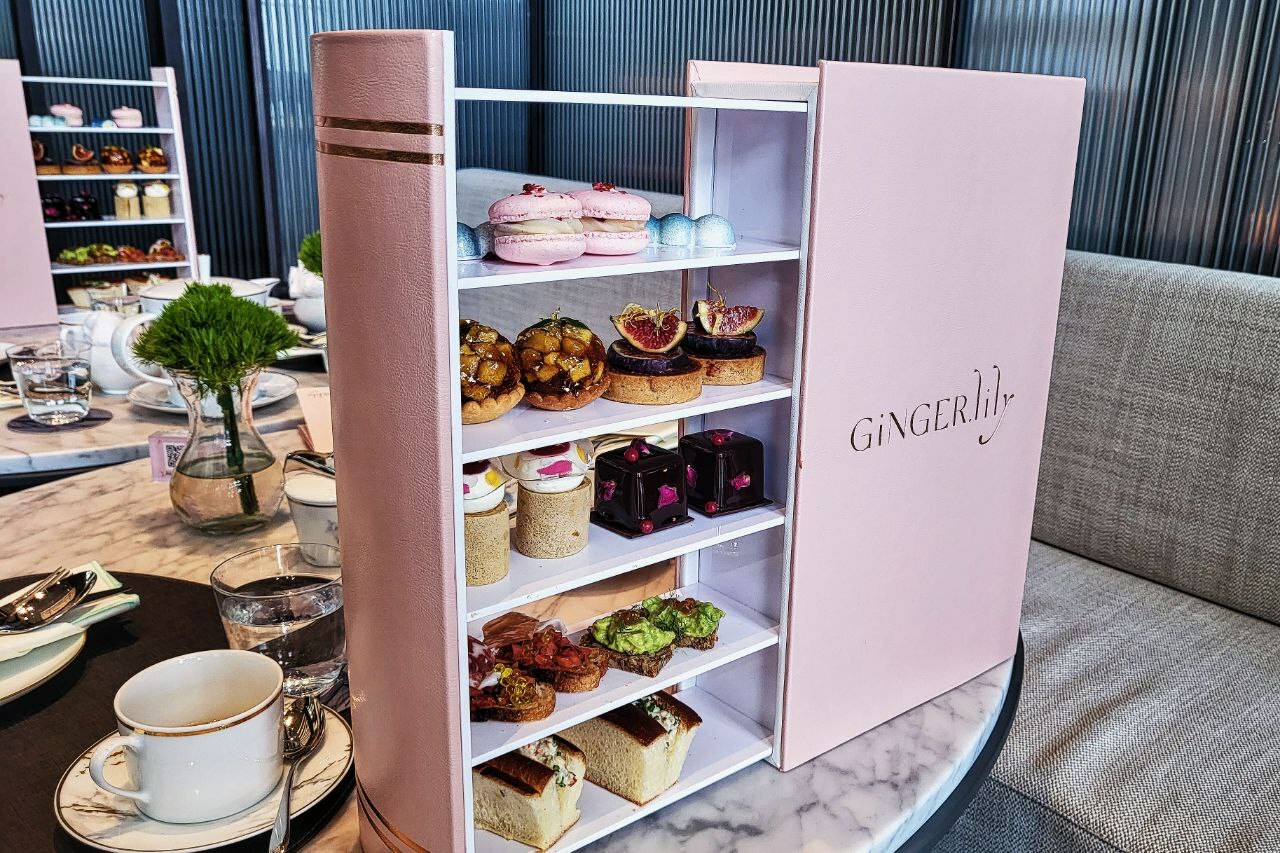 In recent months, Hilton Singapore has taken over the space of the now-defunct Mandarin Orchard. But it's still a five-star luxury hotel nonetheless, and you can tell from the likes of its F&B venues like all-day buffet restaurant Estate and refreshed luxe chicken rice restaurant Chatterbox. Ginger.Lily has joined the list, and undoubtedly will quickly be climbing up the ranks to become one of Singapore's best tearooms.
The afternoon tea comes with two tea choices, a set of scones, and all sweet and savoury options. It's held from 2pm to 3pm daily, starting from $58 per person or $78 with a glass of champagne. In all honesty, it is quite a spread – we advise skipping lunch completely.
READ MORE
We tried a $32 Pao Fan at Native – and we loved it
California Republic: handmade Italian pasta with a modern Cali take
Chef Dennis Lucchi serves up all hits at Buona Terra

Follow us on Facebook, Instagram and TikTok!