Well ahead of its time, Native opened as a cocktail bar back in December 2016 that futz around with intelligent fermentation and flavour extraction techniques to develop their own unique cocktails that showcase local and regional produce. Today, things remain constant except for the birth of an outstanding full-service restaurant where there's a zealous focus to unpretentiously honour local and regional ingredients.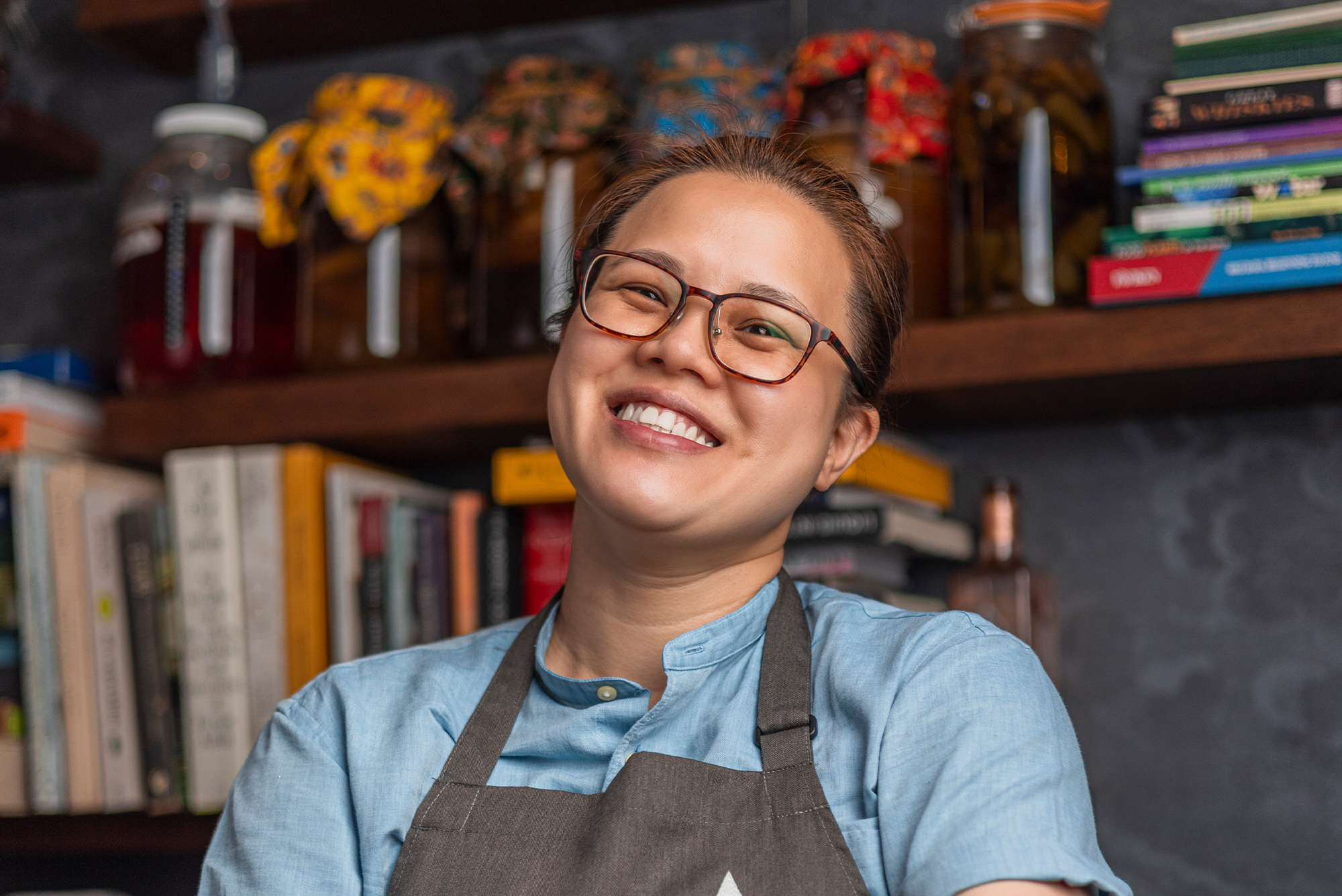 Helming the kitchen is Head Chef MJ Teoh – formerly from Pollen, Nouri and Appetite fame, the 35-year-old is excited to showcase her range of refined comfort foods that please both the adult and inner-child in you. Aligned with its sustainability promise, the menu design leans toward a plant-forward concept but don't expect things to be bland and boring.
Cue in the pièce de résistance, Nose to Tail Chicken Pao Fan ($32) where every part counts. A succulent organic Lacto chicken thigh is crowned atop a mountain of fluffy rice and drowned in a flavourful broth made from roasted wings and chicken feet. Finished with puffed rice from unused cooked rice and a side of crunchy chicken gizzards to add textural contrast. Think warm soul comforting soup over a rainy day – this dish ticks all the boxes.
A medley of smoky charcoal, sweet herbal, umami-ladened flavours are deeply infused into the viscous broth. Brilliantly paired with MJ's family jewel – Ah Moy's Chilli Sauce, it complements with a bright zesty kick that helps balance out the rich depths of the dish. Safe to say, it left us scraping for more at the bottom of the clay pot until the last drop. At this juncture, albeit the price tag, all we're saying is if $32 is all it takes to turn any bad day into a good one, then say nothing and just take our money.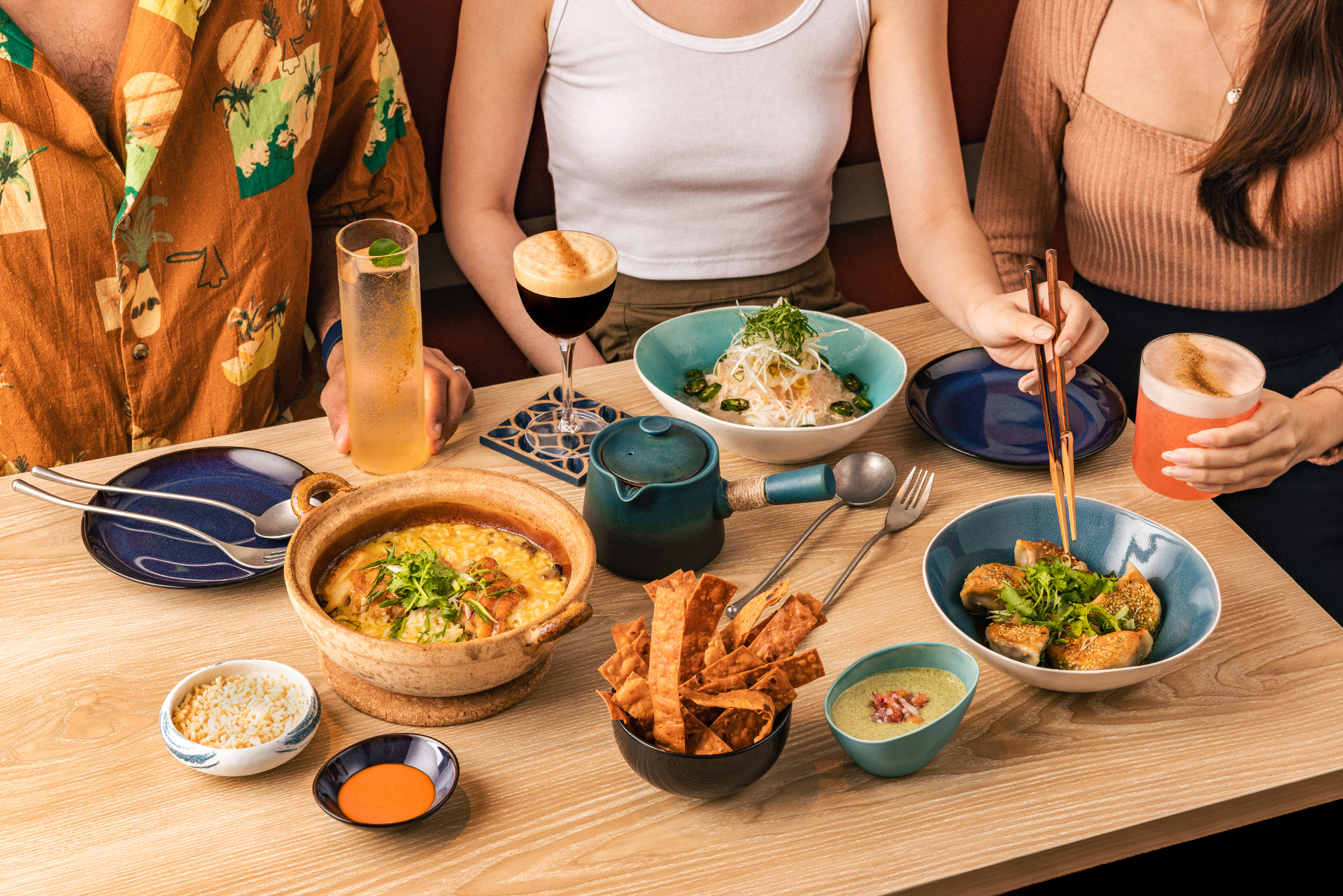 Anyway, there were two other stand out dishes that we particularly enjoyed. The Petai-So Clams ($27) sees fermented stinky petai bean miso combined with a 2019 GranMonte Viognier from Thailand, venus clams, rice stems and topped with crispy youtiao. Each aromatic spoonful had us slurping mung bean noodles and chasing it with addictive soup with a pleasant dry wine-like finish.
While the Really Cold Somen ($16) is a vegan starter that draws inspiration from MJ's love for Japanese cold noodles and Naengmyeon. Consisting of white kimchi, tomato granita, charred shishito peppers, shiso and ground sesame, it treated our tastebuds with a harmonious blend of spicy, savoury, sweet and tangy sensations. A masterful showcase on balancing flavours and textures.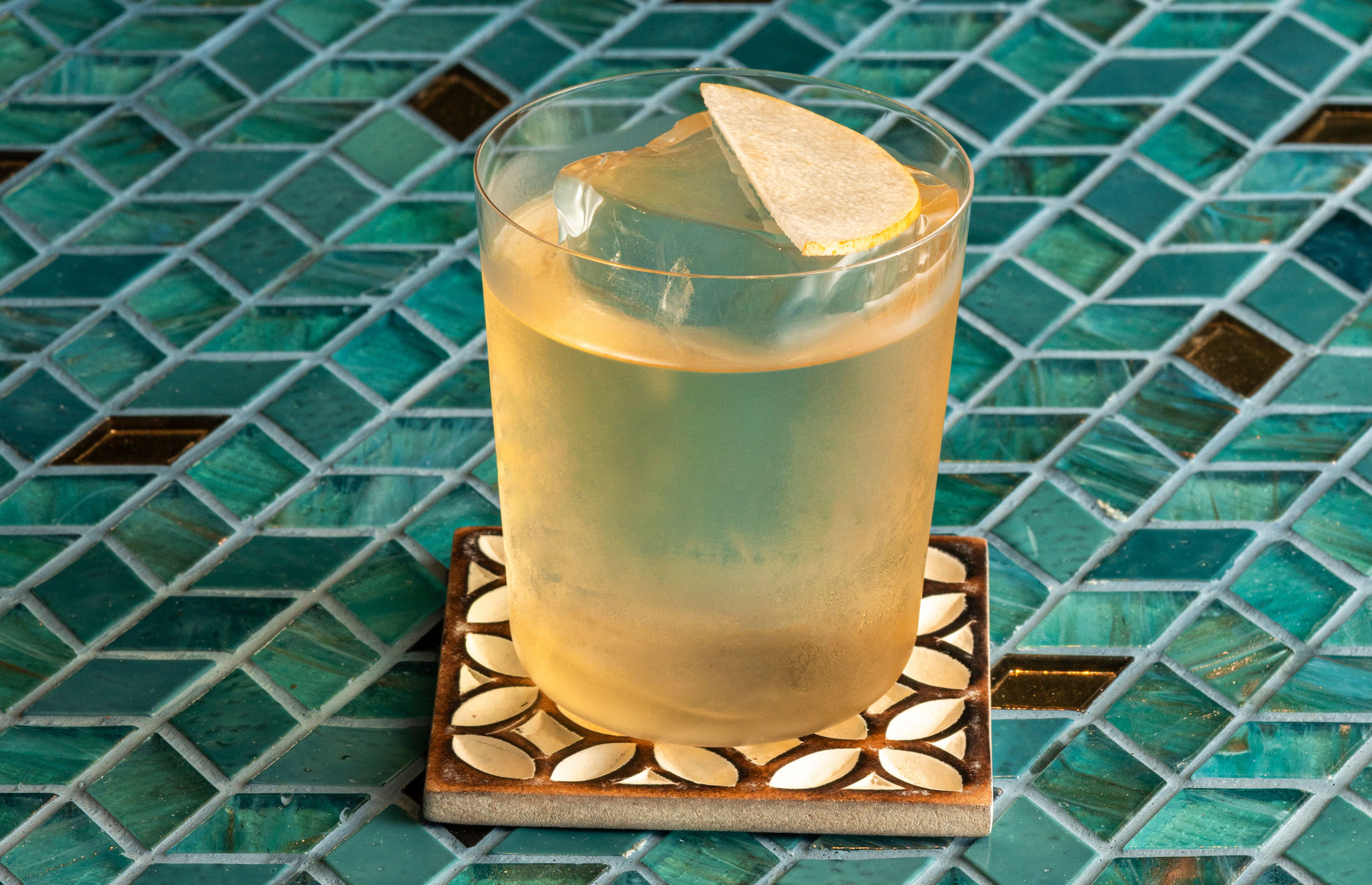 Of course, cocktails are the bread and butter of Native's repertoire. What better way to booze up the meal than with 11 new not-so-casual tipples to pair by Head bartender Yong Wei and his trusty team. Remember MJ's chilli sauce that came with the Pao Fan? The bar loved it so much that they built a cocktail to immortalise it. Check out the Ah Moy's Mary, a hot take on a classic Bloody Mary that features shiitake distillate, black garlic, pickled cucumber, cherry tomatoes, Ah Moy's chilli and light soy sauce. This one's for those who love their earthy, spice and tangy flavours.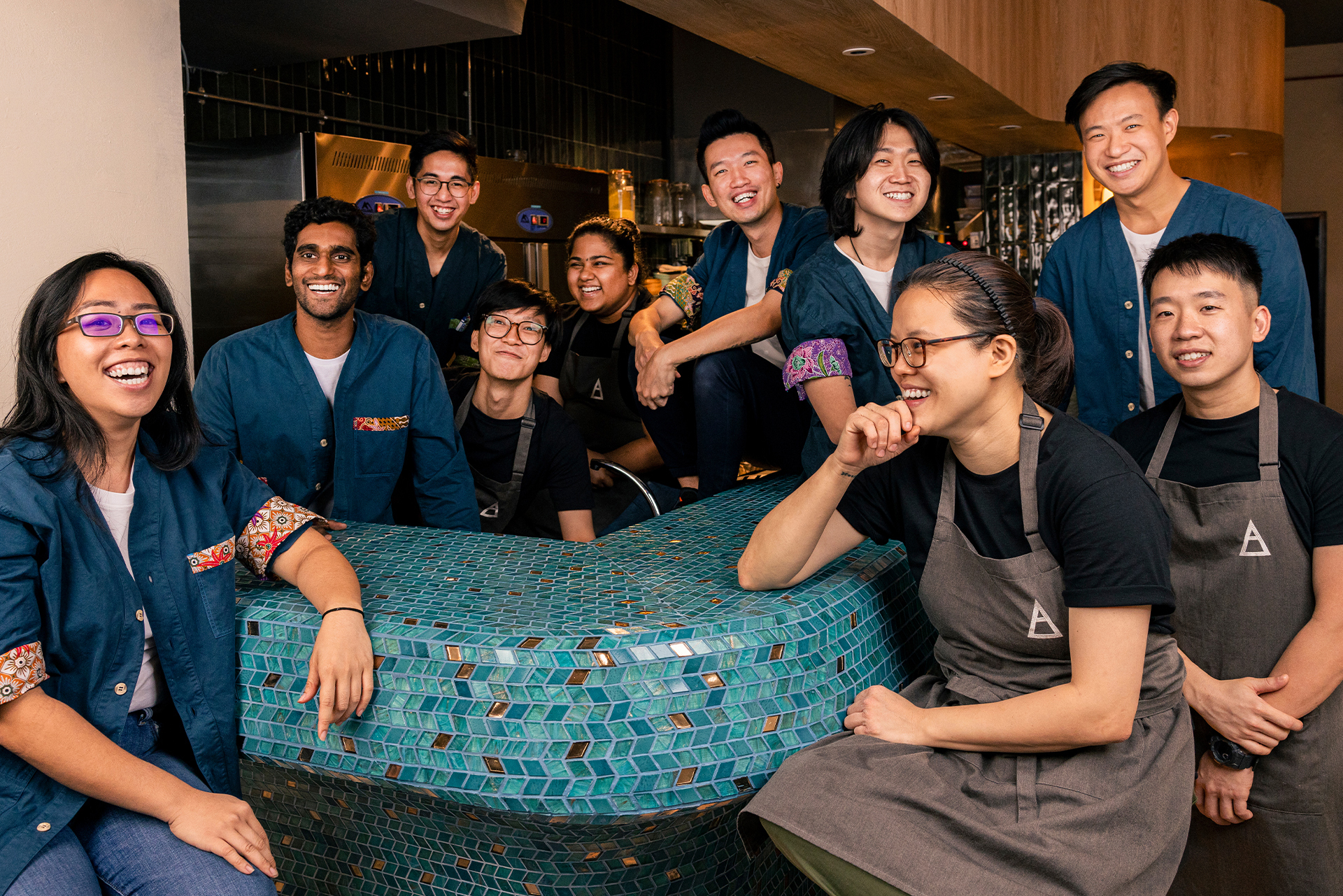 In retrospect, long before the sustainability bandwagon had a fervent following, it is no secret that Vijay Mudaliar (second from left) – Founder and Owner of Native, was already advocating for zero-waste long even before the hashtag #plantbasedburger was trendy. Now with the spanking new restaurant, one can't help but still feel the genuine passion and ethos of the team – all without the pretence.
READ MORE
Review: Gaggan Anand's Greatest Hits at Mandala Club
Market Street Hawker Centre reopens in style at CapitaSpring
Chef Dennis Lucchi serves up all hits at Buona Terra