When you've got names like Japanese teahouse Hvala and Michelin-starred Whitegrass backing newly-opened joint Boyutei, it's practically a given that it'll be a hit. This new café is housed along Ann Siang Hill, where famed nasi lemak haunt The Coconut Club once doled out their famed ayam goreng coconut rice.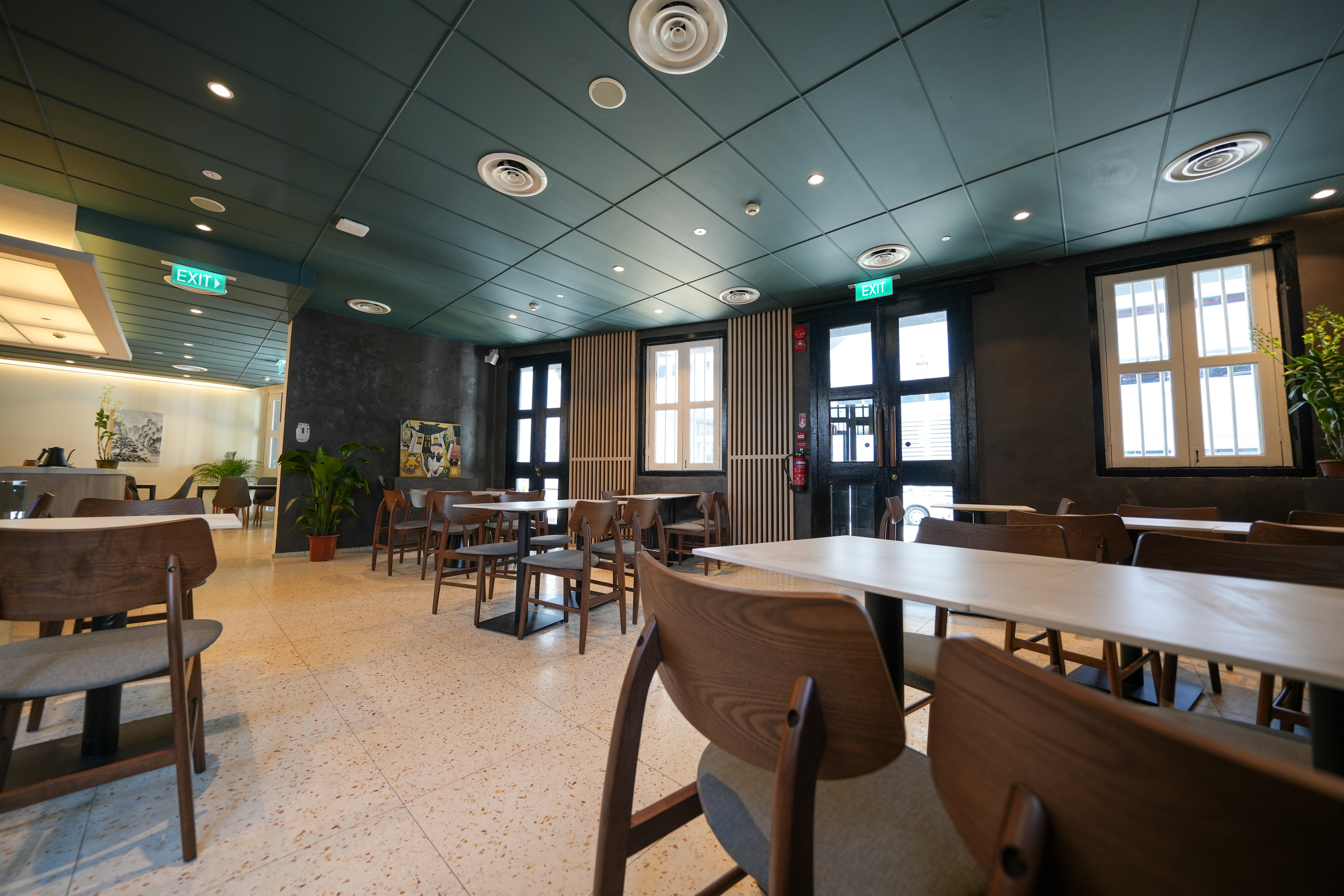 Boyutei is equally bright and airy a space. Much like the other Japanese-inspired cafés of today, a purposefully stark interior steals the show: wooden counters, a zen garden, and ambient lighting included. The menu reads mostly Japanese but with just the slightest hint of French techniques – makes sense, since Whitegrass Head Chef Yamshita has a culinary background in Japanese-French cuisine.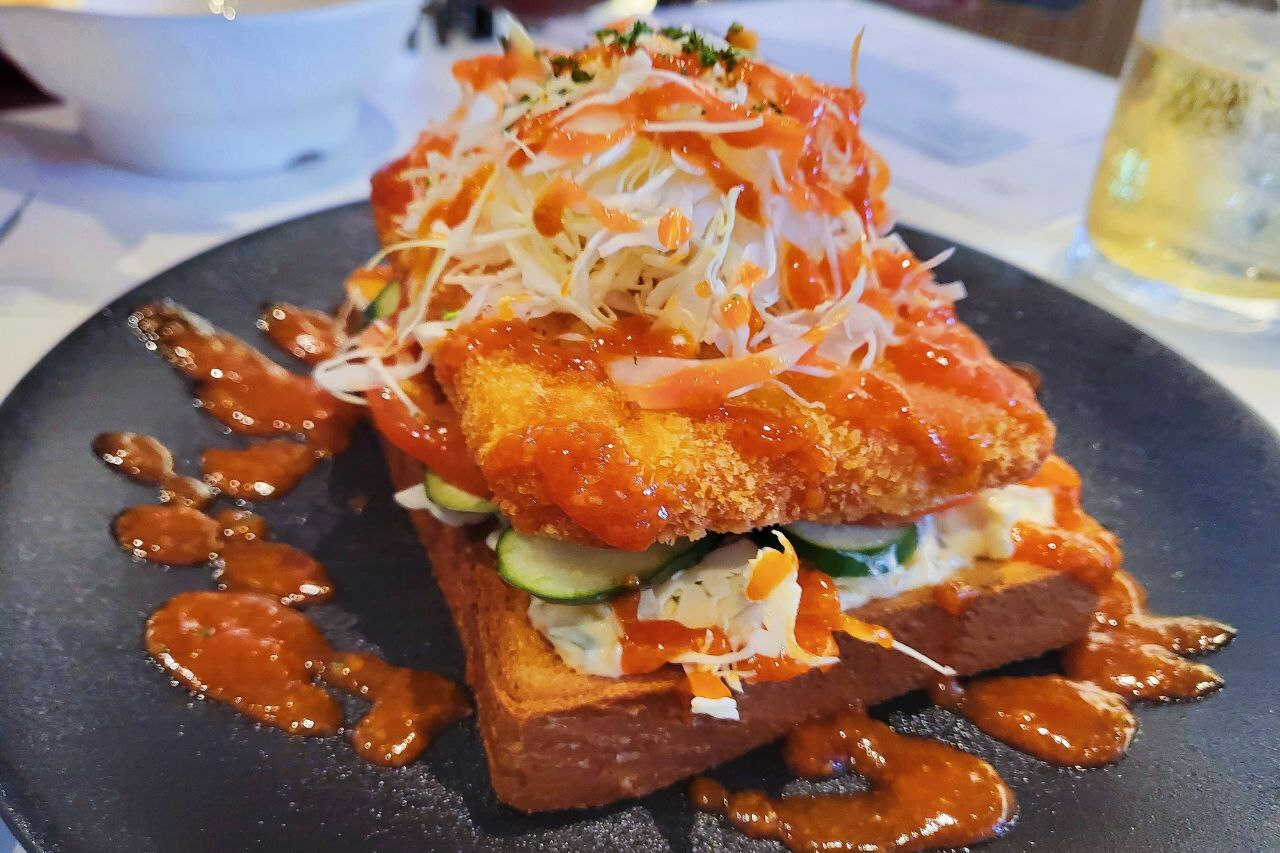 It's mid-2022 but the sando wave appears to still be going strong. Boyutei has jumped on the bandwagon with their own rendition of an ebi katsu sando ($22), with breaded prawns atop a soft brioche. It's not a neatly wrapped sando, but rather, comes somewhat cumbersomely sprawled on a plate. Dig in with a fork and knife to get the ebi katsu, shredded cabbage, and cucumbers in one bite – it's lightly sauced with a tartare and housemade chilli drizzle.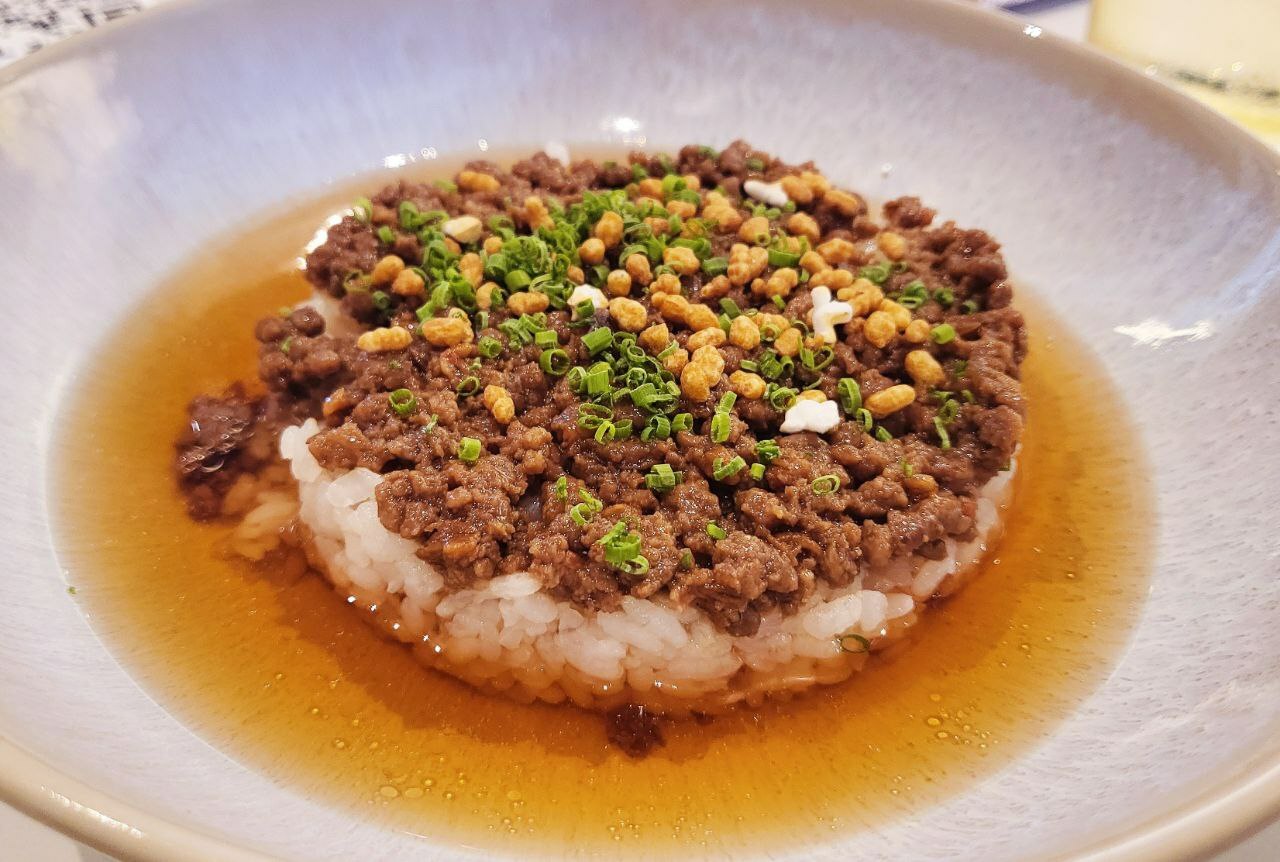 The chazuke ($18) comes topped with niku miso: minced beef that's been steeped in moromi miso. It's similar to our own pao fan (poached rice) and both are comfort food at its best when done right, but overly muted flavours led this particular dish down the wrong track. But kudos to the scattering of crispy genmai (brown rice) puffs for added texture.
Go with the seafood mentaiko okonomiyaki ($22) if you're looking for stronger flavours. Unlike traditional okonomiyaki, which is chunky and filled with cabbage bits, this is presented as a finely-layered French crepe. The taste is inherently Japanese though, with mentaiko mayo and shredded nori over prawn, squid, and bacon.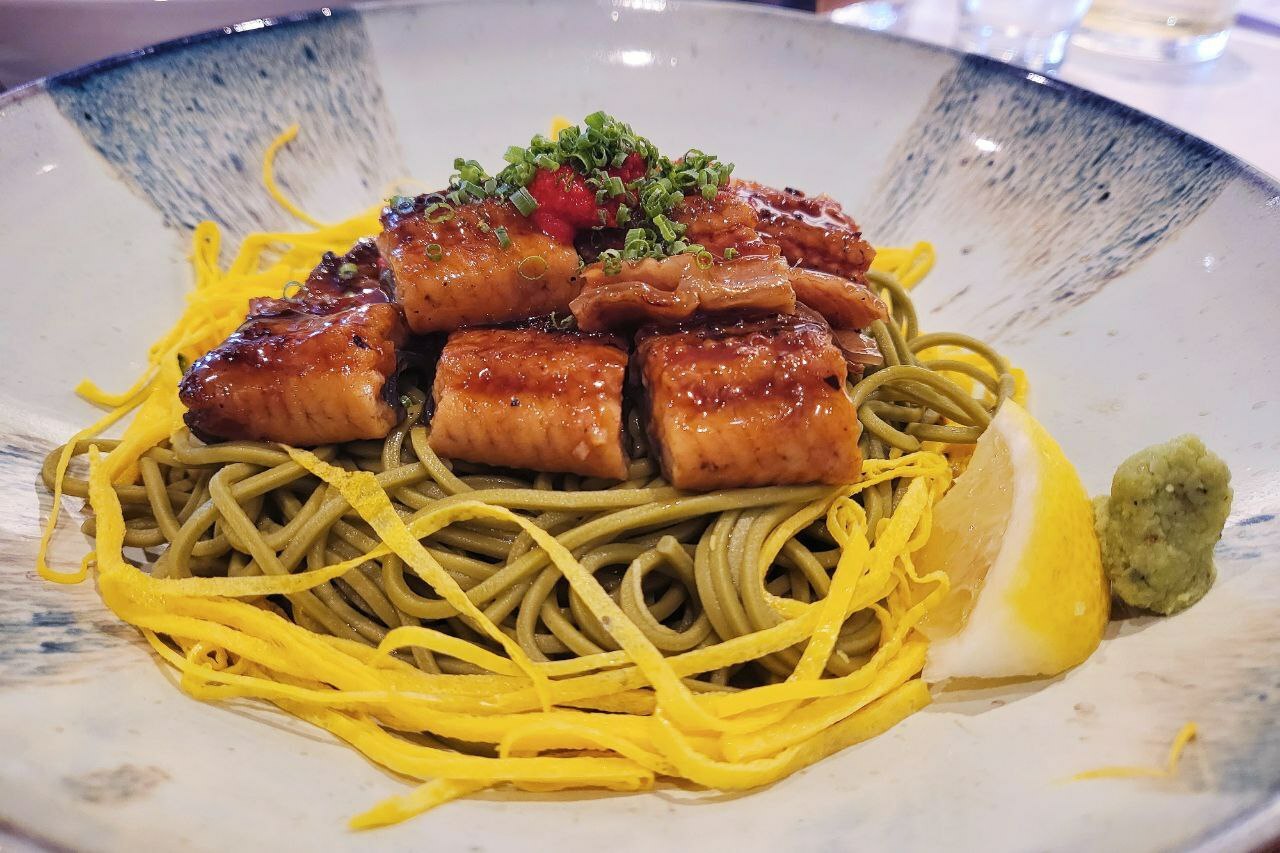 The menu is fairly lengthy though, and you'll need to make repeat trips to run through the list of savouries – other frontrunners are the unagi cha soba ($24), a Japanese dry curry ($22), and a Wagyu sukiyaki sando ($24) with a runny onsen egg.
You can also pop by if peckish during the afternoons, since Hvala is meant to be at the top of their game for dessert and tea. It's the matcha crepe ($14) with a black sesame crumble that's likely to be a crowd fave – it's not overpoweringly sweet and pairs well enough with a scoop of matcha ice cream. Plus, they specially import matcha from Kyoto. Make sure to try one of the teas too. They're all very precise with the teas here, right down to the exact brewing temperature. More popular picks would be the matcha latte ($9), sakura smoked black tea ($12), or a cold brew tea (from $9).
READ MORE:
This Melbourne Brunch Festival serves more than just your ordinary eggs Benny or smashed avo
These are the Michelin Bib Gourmand winners of 2022
Oatside serves up shots of fan-favourite flavours this World Chocolate Day