It's what everyone was waiting for: the Michelin Bib Gourmand 2022 list, so we can dine well on an affordable budget while tasting some of the best food around Singapore. There's a grand total of 67 entries on this 2022 list – with nine new eateries to boot. These range from the likes of old-school hawkers like Outram Park Fried Kway Teow Mee to new-wave hawkers like One Prawn & Co. As a team who eats out (a lot), these are our top Michelin Bib Gourmand choices for the year.
Hjh Maimunah
It's a classic: Hjh Maimunah for a hearty nasi padang meal. While they've got a number of outlets around Singapore, it's the Jalan Pisang one that's scored a Michelin Bib Gourmand. As Time Out Singapore Designer Kashmira says, "it's a go-to place if you're thinking about nasi padang. A great comfort food for the whole family".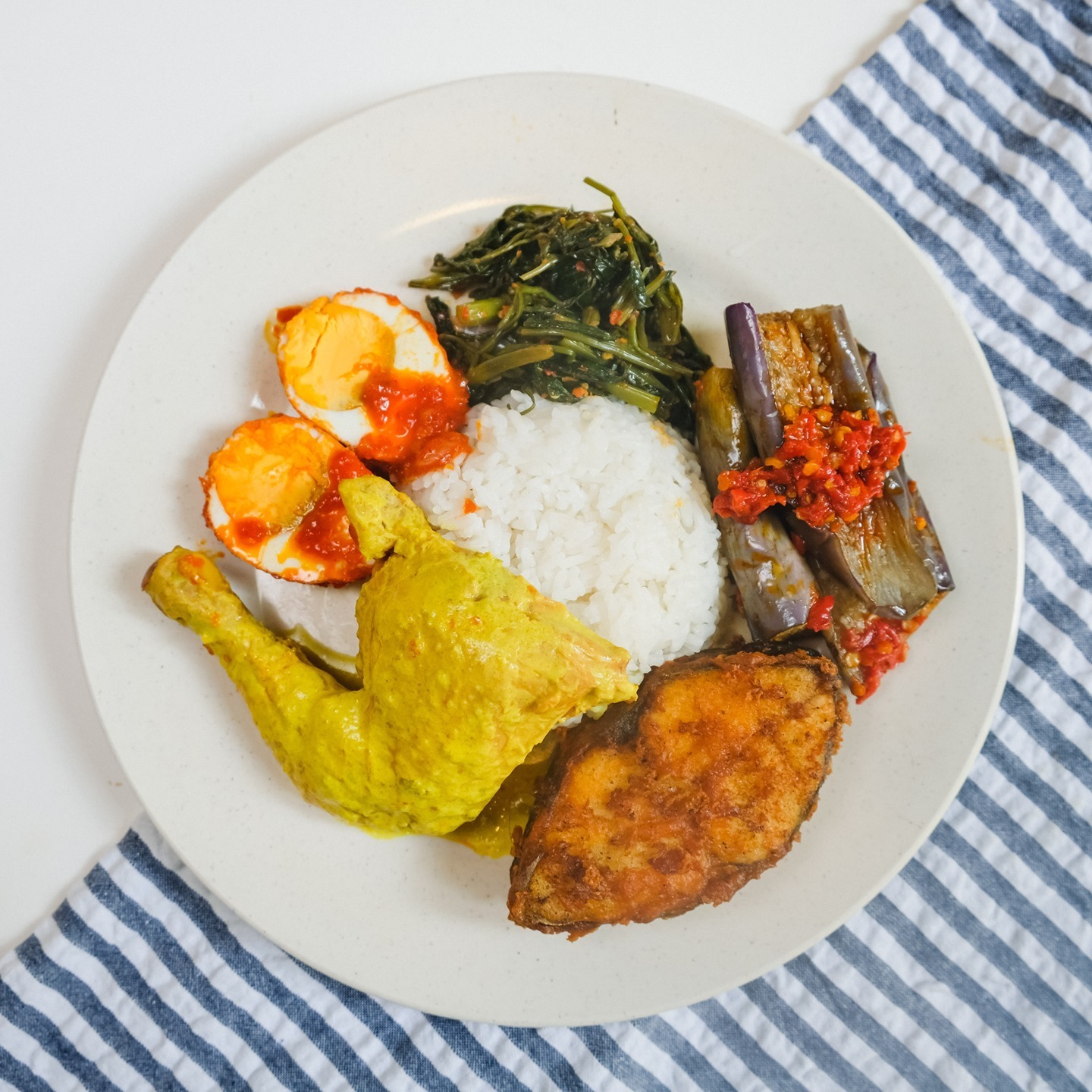 It's a sure-fire favourite since our City Life Writer Izza also agrees:
" I don't cook and I don't intend to learn either, so if I'm craving for a good plate of nasi padang, I usually hit up Hjh Maimumah. My regular order will be ayam lemak chilli api, paru, sambal goreng, salted egg, and kangkong. Cue the food coma…"
Sing Lung HK Cheong Fun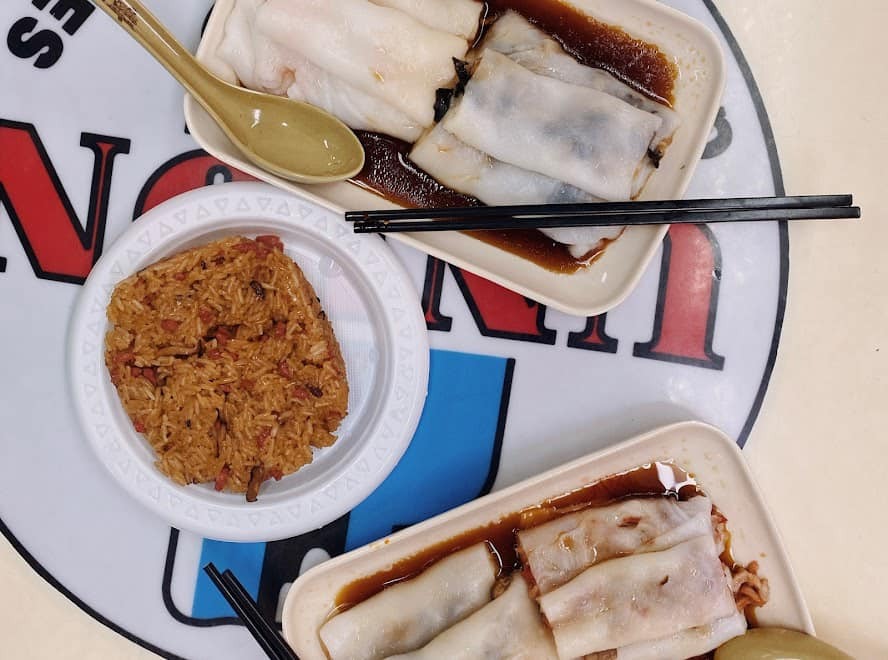 While chee cheong fun (rice noodle rolls) are easily found in most hawker centres, it's Sing Lung HK Cheong Fun that's seized a Michelin Bib Gourmand award for their fresh cheong fun. Prices start from just $2.50 per roll. Time Out Singapore Finance Manager Sally acknowledges it as one of her favourites, saying that "I like their century egg pork congee and plain cheong fun" since it makes up her "typical childhood breakfast in Hong Kong".
To-Ricos Guo Shi
Maybe kway chap isn't top of mind when it comes to a Bib Gourmand Michelin award, but To-Ricos Guo Shi in Old Airport Road Food Centre is one that deserves it. With kway teow noodles and platters of braised pork innards, tau pok (tofu puffs), and a braised egg, it makes for a delightfully hearty meal. As Deputy Editor Pailin describes it, a bowl of kway chap here is "comfort food at its best", with "silky-smooth noodles and a light soup".
The full list of Michelin Bib Gourmand 2022 includes everything from Bar-Roque Grill to Eminent Frog Porridge & Seafood. You can view it here or in full below – expect famed hawkers like Hawker Chan and established restaurants like Muthu's Curry. Whether they're recently added to the list or one of the newly-recognised nine eateries, this is where you should be dining next:
A Noodle Story (Amoy Street Food Centre)

Alliance Seafood (Newton Food Centre)

Anglo Indian (Shenton Way)

Ar Er Soup (ABC Brickworks Market & Food Centre)

Bar-Roque Grill (Amara Singapore)

Bismillah Briyani (Little India)

Chai Chuan Tou Yang Rou Tang (Bukit Merah View Market & Hawker Centre)

Chen's Mapo Tofu (Shenton Way)

Chey Sua Carrot Cake (Toa Payoh West Market & Food Centre)

Chuan Kee Boneless Braised Duck (Ghim Moh Market & Food Centre)

Cumi Ball (Tanjong Pagar)

Da Shi Jia Prawn Noodles (Killiney Road)

Eminent Frog Porridge (Geylang Road Lorong 19)

Famous Sungei Road Trishaw Laksa (Hong Lim Market & Food Centre)

Fei Fei Roasted (Yuhua Village Market)

Fool (Chinatown)

Fu Ming Cooked Food (Redhill Food Centre)

Guan Kee Fried Kway Teow (Ghim Moh Market & Food Centre)

Hai Nan Xing Zhou Beef Noodle (Kim Keat Palm Market & Food Centre)




Hainan Zi (Chong Pang Market)

Hawker Chan Soya Sauce Chicken Rice & Noodle (Smith Street)

Heng (Newton Food Centre)

Heng Heng Cooked Food (Yuhua Village Market)

Hjh Maimunah (Jalan Pisang)

Hong Heng Fried Sotong Prawn Mee (Tiong Bahru Market)

Hong Kee Beef Noodle (Amoy Street Food Centre)

Hong Kong Yummy Soup (Alexandra Village Food Centre)

Hoo Kee Rice Dumpling (Amoy Street Food Centre)

Indocafe (The White House)

J2 Famous Crispy Curry Puff (Amoy Street Food Centre)

Jian Bo Tiong Bahru Shui Kueh (Jurong West 505 Market & Food Centre)

Joo Siah Bak Koot Teh (Kai Xiang Food Centre)

Jun Yuan House of Fish (Old Airport Road Food Centre)

Kelantan Kway Chap Pig Organ Soup (Berseh Food Centre)

Koh Brother Pig's Organ Soup (Tiong Bahru Market)

Kok Sen (Keong Saik)

Kotuwa (Little India)

Kwang Kee Teochew Fish Porridge (Newton Food Centre)

Lagnaa (Little India)

Lai Heng Handmade Teochew Kueh (Yuhua Village Market)

Lao Fu Zi Fried Kway Teow (Old Airport Road Food Centre)

Lian He Ben Ji Claypot Rice (Chinatown Complex)

Lixin Teochew Fishball Noodles (Kim Keat Palm Market & Food Centre)

Muthu's Curry (Little India)

Na Na Curry (Bukit Merah View Market & Hawker Centre)

New Lucky Claypot Rice, Holland Drive Market & Food Centre

One Prawn & Co (MacPherson)

Outram Park Fried Kway Teow Mee (Hong Lim Market & Food Centre)

Shi Hui Yuan (Mei Ling Market & Food Centre)

Sik Bao Sin (Geylang)

Sin Huat Eating House (Geylang)

Sin Lung HK Cheong Fun (Beach Road)

Soh Kee Cooked Food (Jurong West 505 Market & Food Centre)

Song Fa Bak Kut Teh (New Bridge Road)

Tai Wah Pork Noodle (Hong Lim Market & Food Centre)

The Blue Ginger (Tanjong Pagar)

Tian Tian Chicken Rice (Maxwell Food Centre)

Tiong Bahru Hainanese Boneless Chicken Rice (Tiong Bahru Market)

Tiong Bahru Yi Sheng Fried Hokkien Prawn Mee (ABC Brickworks Market & Food Centre)

To Ricos Guo Shi (Old Airport Road Food Centre)

True Blue Cuisine (Armenian Street)

Un-Yang-Kor-Dai (South Bridge Road)

Unagi Tei (Keong Saik)

Whole Earth (Tanjong Pagar)

Yhingthai Palace (Purvis Street)

Zhi Wei Xian Zion Road Big Prawn Noodle (Zion Riverside

Food Centre)

Zai Shun Curry Fish Head (Jurong East Street 24)
READ MORE:
Oatside serves up shots of fan-favourite flavours this World Chocolate Day
The popular Seah Im Food Centre undergoes temporary six-month closure
New Japanese restaurant Oumi serves up modern kappo cuisine on the 51st floor of CapitaSpring