The speakers are on full blast at Zouk, and people are grooving to the snazzy, upbeat tunes. But these aren't your regular club-goers. Instead, the dance floor of the nightlife destination has now been transformed – into a spinning studio in the day, and cinema at night.
This is the latest pivot by Zouk, to adapt to a time when music clubs still cannot operate. Come daytime, gym-goers can drop by the nightclub for a unique sweat sesh; Zouk has collaborated with rhythmic cycling studio, Absolute Cycle, to turn its space into a pop-up spinning gym. Now, each heart-pumping, high-intensity class will come fortified with Zouk's dramatic light display and sonorous sound system. Classes will run seven days a week, and prices start from $49 for a single drop-in class, to $570 for a class pack of 20.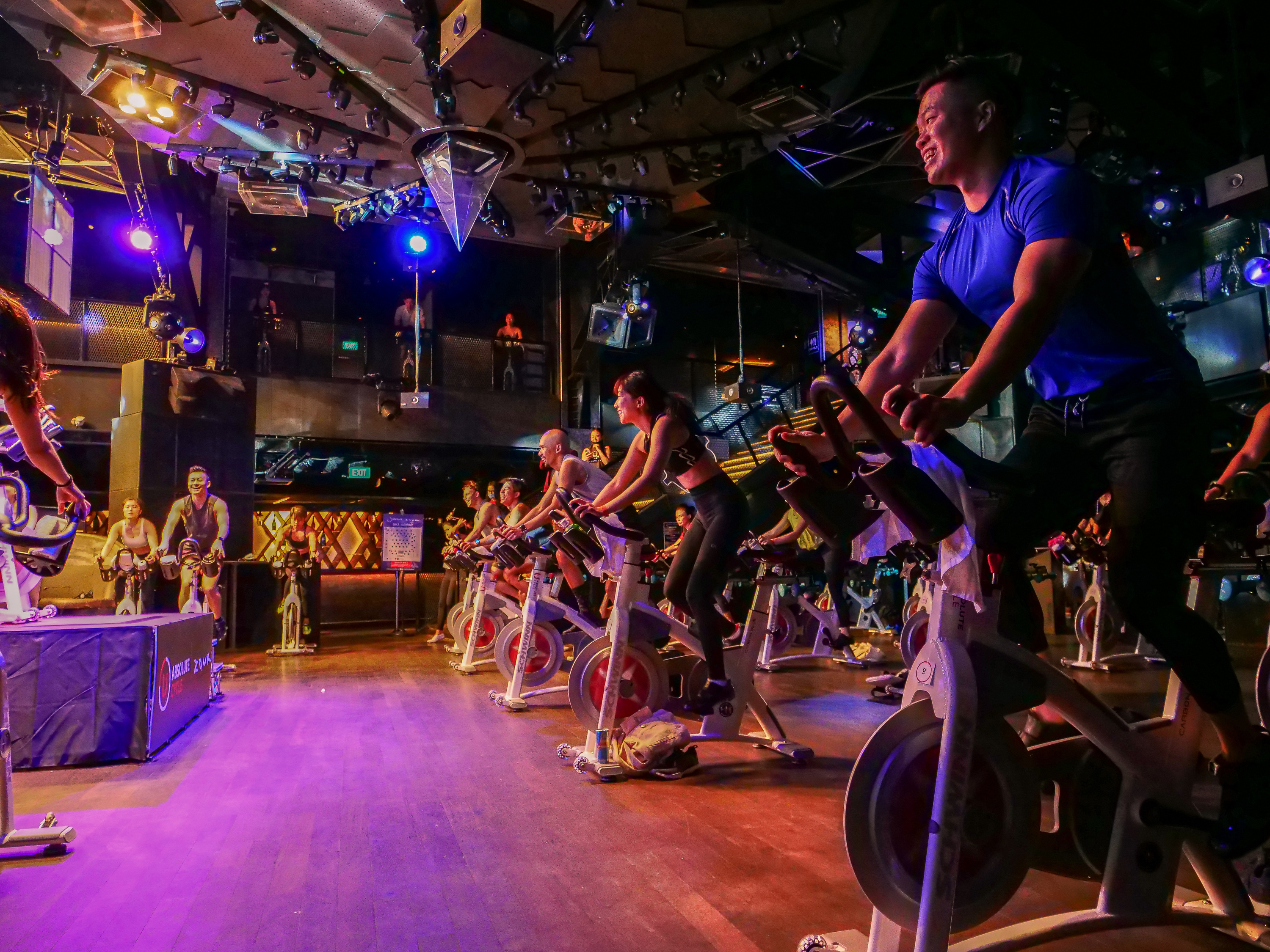 And come nightfall, the dark space will be turned into Zouk Cinema Club. More than just a romantic spot to catch a flick, Zouk hopes to elevate the movie-watching experience with its snazzy lighting and quality sound system. Some final touches are still required before doors to the new-age cinema can open, but Zouk has shared that screenings will run once every night, for four days a week. Movie buffs can look forward to special themed nights comprising of cult classics and new releases – all while munching on a menu from food and beverage partners.
Beyond these two novel concepts, Zouk has also in July converted its Capital lounge into a pop-up dine-in restaurant. On transforming the nighttime hotspot into an all-day lifestyle destination, CEO Andrew Li says: "We've always been in the business of experiences and entertainment, and we're simply venturing down new avenues … within the possibilities of the current climate."