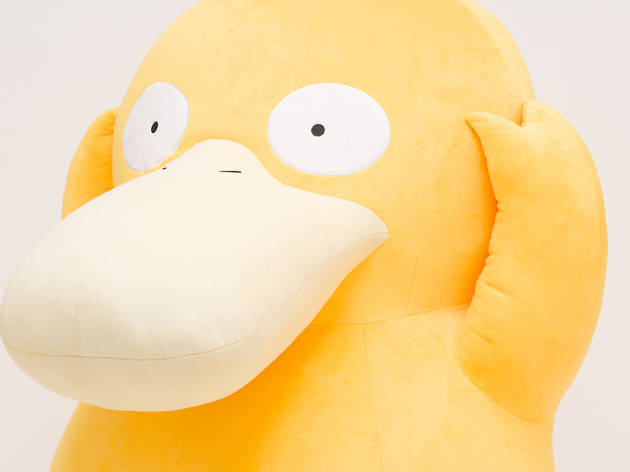 Pokémon Center Singapore opens online store on Shopee
You can now shop for official Pokémon merchandise from the online shopping platform
Posted: Wednesday July 1 2020, 8:06pm
We may have our very own Pokémon Center Singapore at Jewel Changi Airport but not everyone has the time and luxury to head to the east to pick up a plushy – no matter how cute it might be. To make shopping easier for fans, the official Pokémon Center Singapore has teamed up with Shopee to deliver merch to your home from July 1.
Check out the full collection of toys, games, home goods, apparel, stationery and more on the webstore on Shopee Mall. Look out for upcoming deals that are exclusive to the online store. New merch include the Singapore-exclusive Pikachu wearing a Lapras or Celebi poncho plush toy. If you're looking for something bigger, you might want to preorder a life-sized Psyduck soft toy – orders close on July 5 so you better hurry. To celebrate a year since the physical store has opened, the online shop will also be releasing anniversary merchandise such as double-pocket folders and printed towels.
More store perks include free shipping with a minimum spend of $25. There's also 10 percent cashback on all purchases till September 30 and you get a clear file and clear cardholder thrown in with any purchase from now to July 7. On top of that, first-time shoppers get $10 off the total bill with the voucher code POKESHOP10 – with a minimum spend of $20. Looks like you have to catch 'em all – we mean both the Pokémon and shopping deals.
Read more:
Daiso Singapore launches website to monitor crowds in its stores
Avoid crowded shopping malls by checking out this website first
Live list of shops in Singapore that are reopening in Phase 2
Share the story