Tapas is a way of life and Chef Carles Abellán's first-ever visit to Singapore is set to treat tapas lovers to a medley of Barcelona's favourites and signature dishes from the famed Spaniard. Happening exclusively till February 27, expect the unexpected from unique pairings and ingredients personally brought over by Chef Carles that unabashedly reflect his inimitable personality and Spanish cooking flair. This is perhaps your best bet for a perfect weekend brunch retreat by the idyllic waterfront.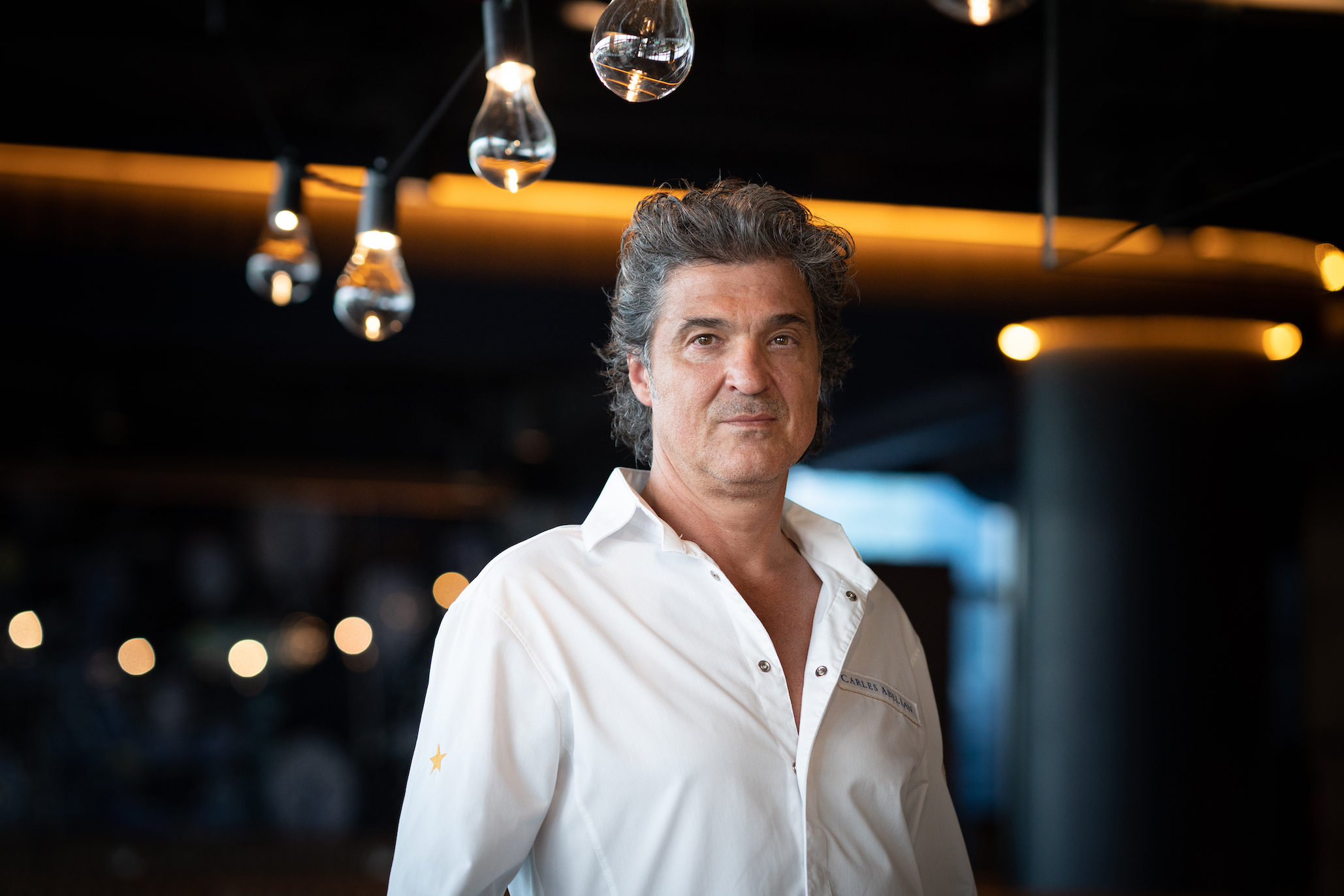 What you can't miss
The Squid Ink Paella ($38) may appear borderline intimidating with all of its dark mass but what lies behind this seemingly ordinary-looking dish is a culinary feat worthy of celebration. The dish is made up of firm-to-bite Spanish bomba rice, briny squid ink, supple slivers of cuttlefish and creamy garlic aioli that binds the voluptuous dish together. Finished with a generous squeeze of lemon to introduce acidity to balance, every bite was a harmonious hymn.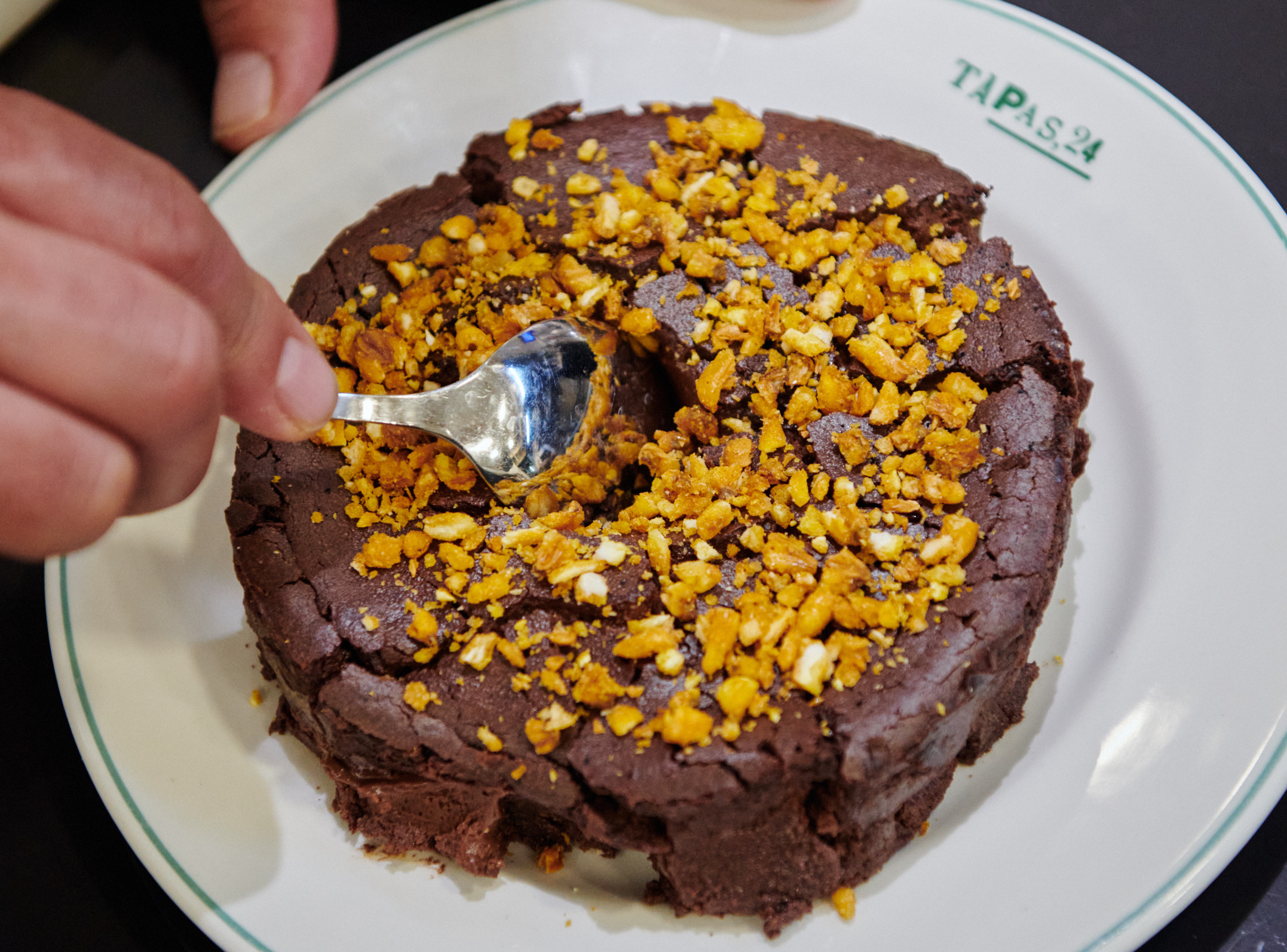 Yet another unassuming dish was the Chocolate Cake ($14) and not gonna lie, we were non-believers in the beginning. But after one bite, it humbled us. This is a simple cake that shuts its critics with its sheer decadence and precise execution. Expect a warm gooey centre made up of a blend of dark chocolate hidden within a consistently moist yet fluffy cake topped with toasted corn kernels and vanilla ice cream. We just kept going in for seconds and thirds– as if the spoon in our hand had a life of its own.
Collectively, these two dishes left a deep impression on us and we're now royally spoiled having tasted them in our backyard without the need to fly to Barcelona (though that's not a bad thing either). We're really hoping that it stays in the permanent menu of the Singapore outpost – Chef Carles and the crew of Tapas 24, we know you're reading this!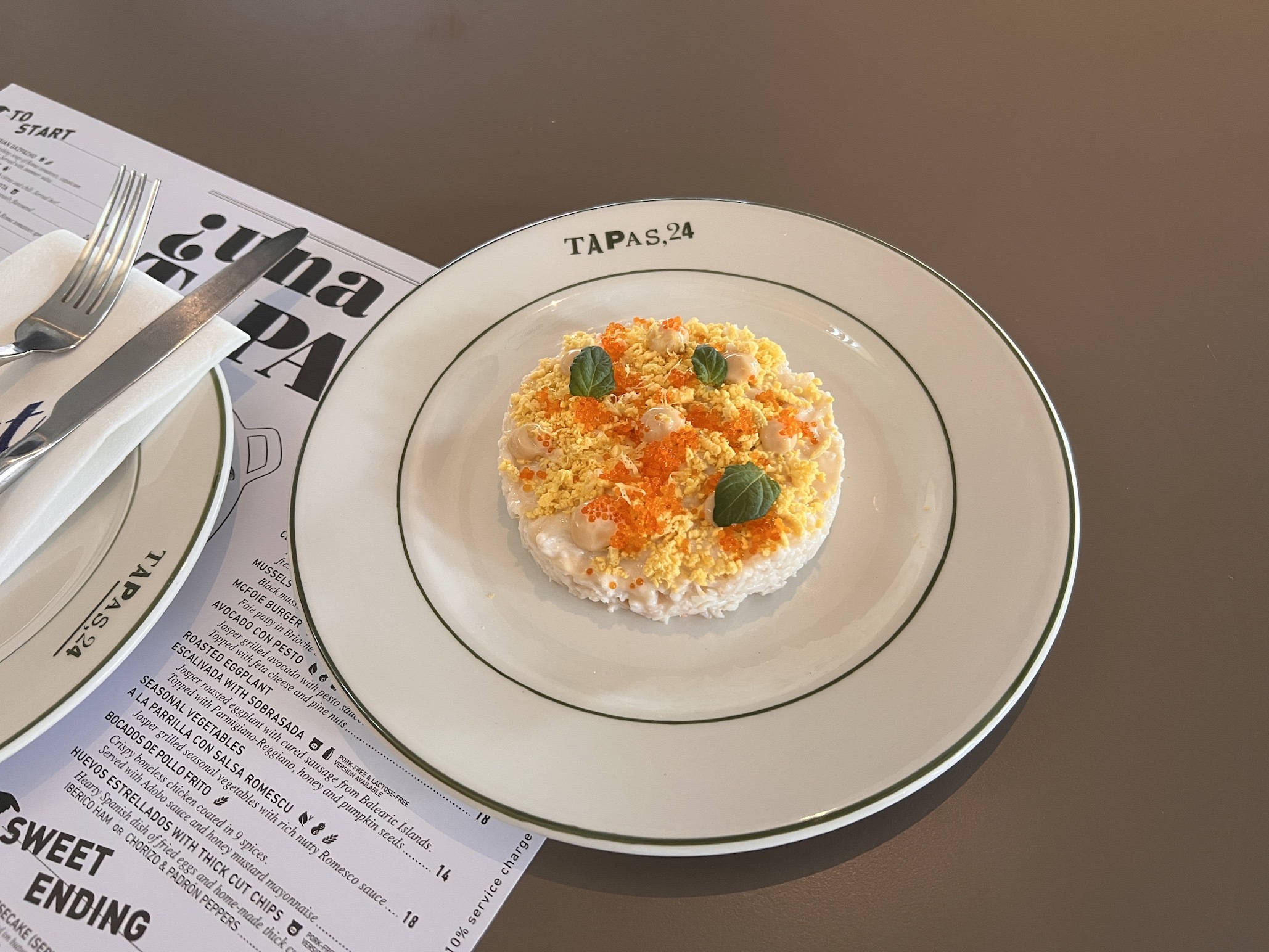 Noteworthy mentions
Of course, with tapas, the food's aplenty and our tummies were rightfully stuffed. The King Crab Ensaladilla Rusa ($26) yields sweet chucks of king crab and mouth-popping briny globules of tobiko with a luscious miso mayo while the Truffle Spanish Tortilla packs a ton of earthy truffles and smoky pancetta in the carba-cious mix that will satisfy any savoury-tooths. For us, the latter just tasted heavy with one note of savouriness after a couple of bites but pair it with the bright, crisp, and fruity expression of the Bodegas Hika Txakolina de Getariako ($60, bottle), and your palate will thank you later.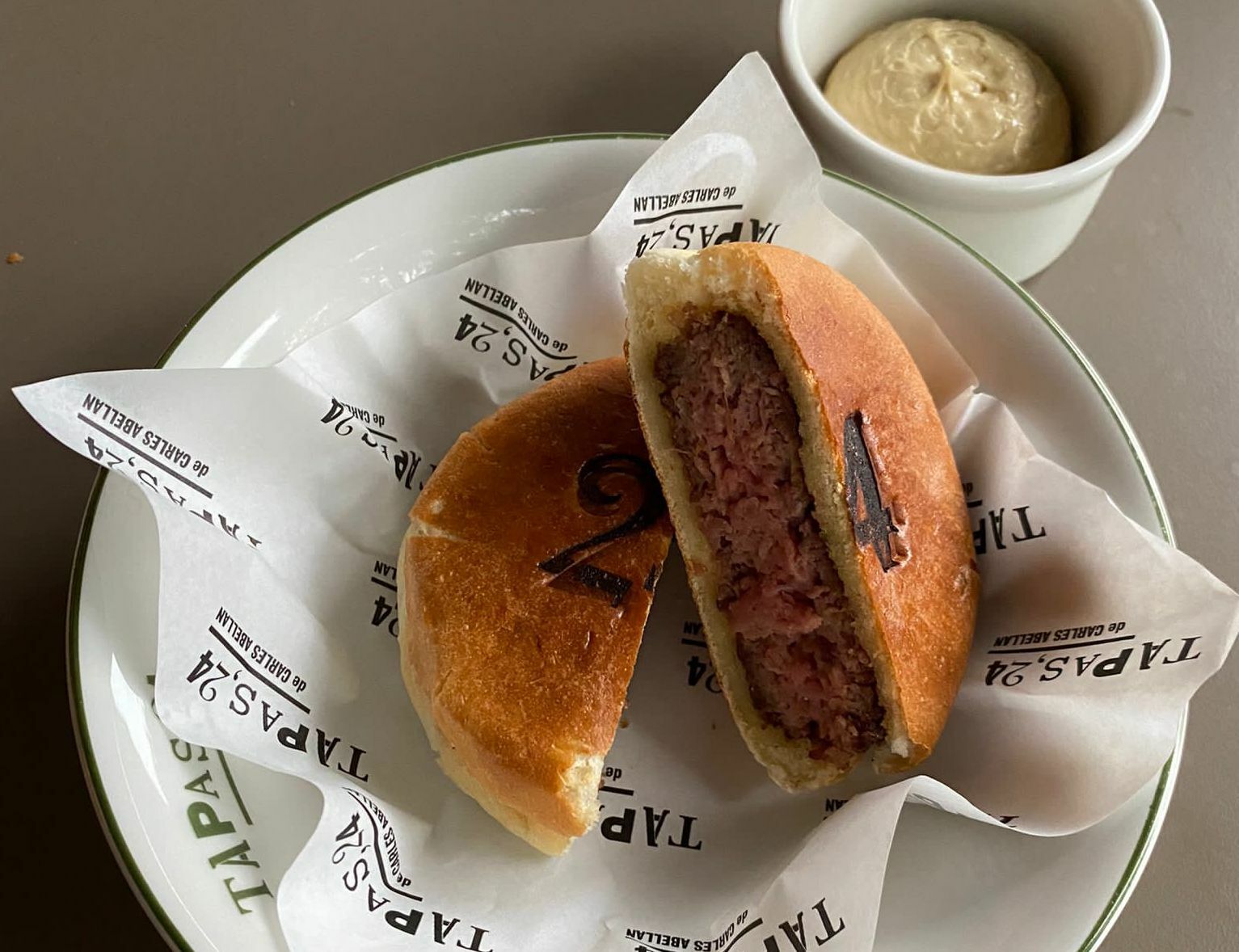 Foie gras lovers, this one's for you. The moreish McFoie Burger sees a rich mixed patty of Foie and Boeuf sandwiched between buttery brioche buns and hear this, served with a side of foie gras mousse. In an almost antithetical fashion, the mousse is surprisingly light and airy – a playful finesse on foie gras that would otherwise be typically excessive.
Still don't know what to order when you're there? There are also specially curated sets made available by Chef Carles Abellán till February 27.
Dinner Menu: 12 dishes. 1 dessert. (from $138 per person, $186 with wine pairing)
Lunch Menu: 8 dishes. 1 dessert. (from $88 per person, $136 with wine pairing)
Book here
Read more
Love wine? There are over 5,000 labels awaiting you at 67 Pall Mall
NOX – Dine in the Dark finds a new home on Club Street
A trio of culinary, libation and dessert pop up not to be missed