The highly anticipated annual Durian Fiesta is back and running for its 39th consecutive year. Those who're ardent fans of the stinky fruit will know that Goodwood Park Hotel and durians are synonymous, and to some, even a household brand for any durian snack cravings. This February 28 to May 1, expect an exquisite lineup of eight new indulgent handcrafted creations that star the choice D24 durian.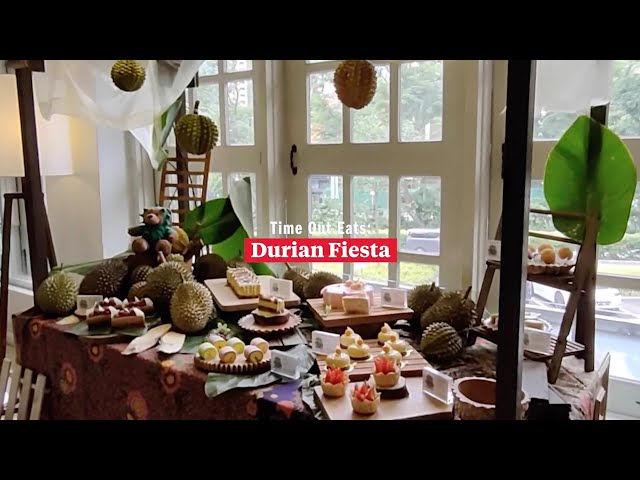 Our top pick is the D24 Crystal Apricot Dome ($18). Sink your fork into a velvety D24 mousse dome and unravel layers of apricot compote, flourless chocolate sponge, and a chocolate-y biscuit base. Expect a multitude of tropical fruity flavours and textures to deliver a well-balanced dessert that isn't just one-note sweet. Topped with an intricate white chocolate feather and a mini apricot macaron, it is almost too flawless to devour.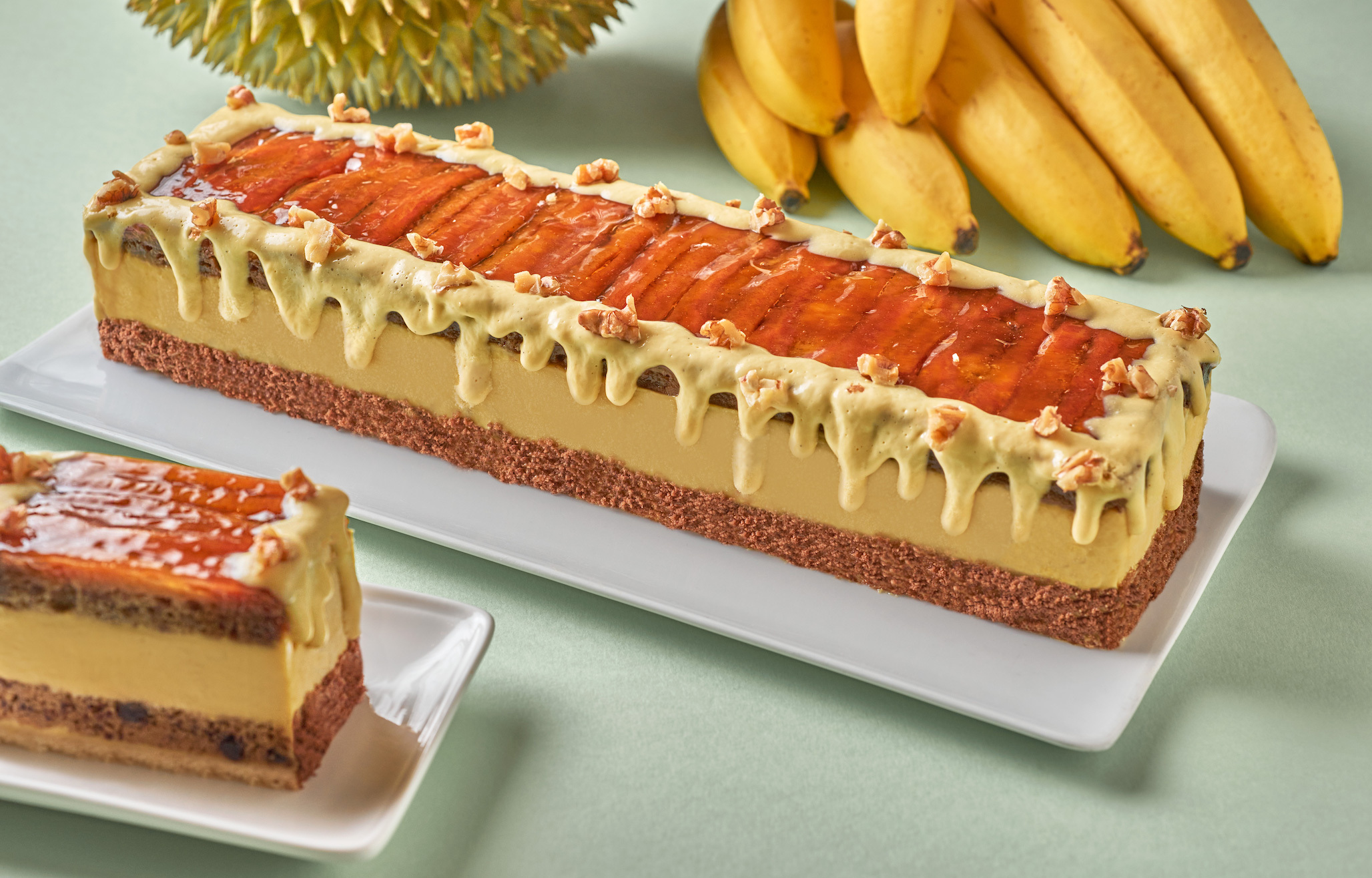 As a fan of the simple but soul-satisfying banana cake, the D24 Banana Flambé Cake ($18 per slice, $120 whole) sure sounded good on paper and boy, did that manifest into the truth! Moist banana cake hugs D24 durian mousse that sits on a bed of house-made vanilla biscuit coated with chocolate sponge crumbs. Finished with luscious caramelised bananas on top, a sprinkle of walnuts and dressed with a frothy durian sauce, this addictive dessert is surely a tropical match made in heaven.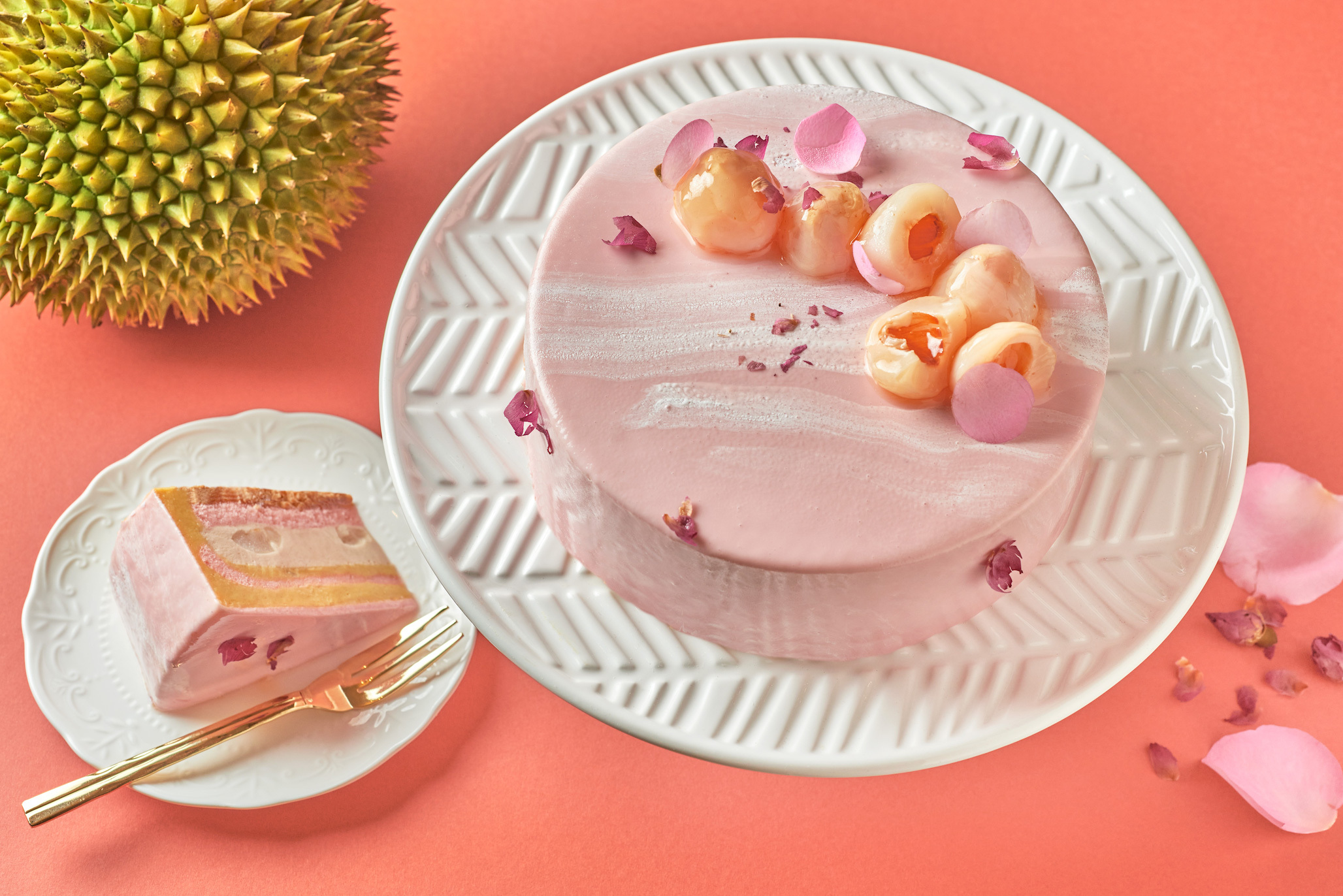 A dessert that your camera will surely eat before you is the D24 Lychee Blossom Cake ($19 per slice, $128 whole). Intricately layered, expect soft rose sponge, lychee mousse, silky D24 pulp all housed atop a digestive biscuit base. The entire cake is then artfully glazed over with rose-infused white chocolate and garnished with lychee, rose petals and roselle. Combining the well-loved combination of lychee rose and D24 durian, this is well on its way to being the fan favourite.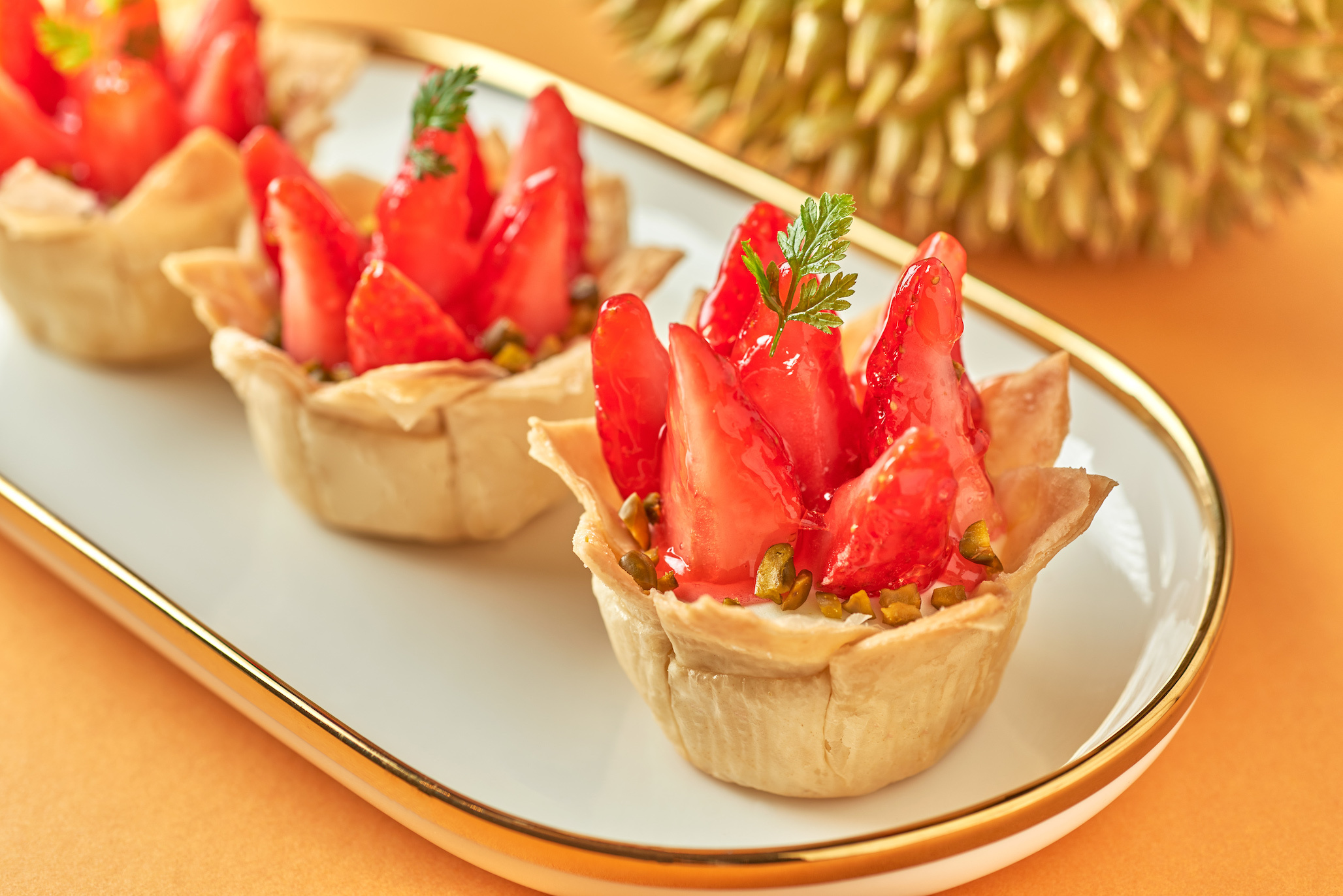 Other commendable attempts include the flaky D24 Strawberry Mascarpone Filo Tart ($19) and the D24 Raspberry Sacher Bar ($19). The former had a great crunch but quickly fell short as the mascarpone cream drowned out the D24 mousse. While the latter tasted overly cloying as the tartness of the raspberry did not balance out the richness from both the chocolate mousse and hazelnut feuilletine. Already salivating?
Preorder these delectable durian treats online and opt for either delivery or self-collection. Available from February 28 onwards.
Read more:
Singapore's running out of fries because there is a global potato shortage
Love wine? There are over 5,000 labels awaiting you at 67 Pall Mall
NOX – Dine in the Dark finds a new home on Club Street