"This is my country, this is my flag. This is my future, this is my life." You know how it goes.
This year's National Day Parade (NDP) theme song dropped without a warning and, while it's not 100% perfect, it'll definitely strike a chord with most Singaporeans. We Are Singapore is a modern take on the 1987 classic song written by Hugh Harrison, refreshed and updated by local singer Charlie Lim. The 29-year-old rewrote some of the lyrics, including hard-hitting lines such as "The future is uncertain and everything must change", and recorded the demo in – as millennials do – his bedroom, which was used – instead of the studio recording – in the final rendition of the song.
Other local singers such as Vanessa Fernandez, Aisyah Aziz, Shak'thiya Subramaniamm and Joanna Dong also lent their voices, plus TheLionCityBoy recites the Singapore pledge mid-way through. With scenes of a young hawker family, a plus-sized beauty pageant winner, a multi-generation family having an outdoor picnic and makciks holding cats – We Are Singapore presents a more inclusive representation of Singapore today. Let's just say we weren't ready for all the ~feels~.
Watch the music video here: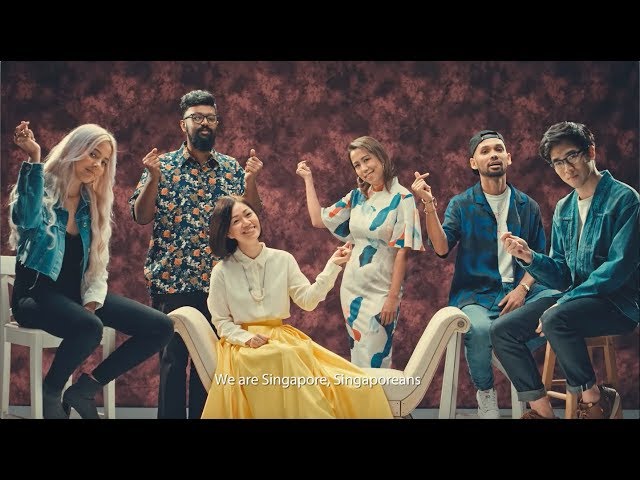 And as Charlie Lim croons "No, nothing's ever perfect, but I still call you mine." Indeed. #Singaporepride.
The National Day Parade takes place at The Float @ Marina Bay on Aug 9. Ticket application is open until June 3, click here to ballot for either 2, 4 or 6 tickets.