After a two-year hiatus, Ramadan bazaars are back and they have been popping up at each and every corner of our city. To celebrate the return of this beloved open market and of course, the love of street food, we head down to LalooLalang Kampong Gelam's Walk Through Souq – part of Cinta Cahaya Ramadan organized by One Kampong Gelam – to experience it all. Here's how it went down.
Classic Burger Ramly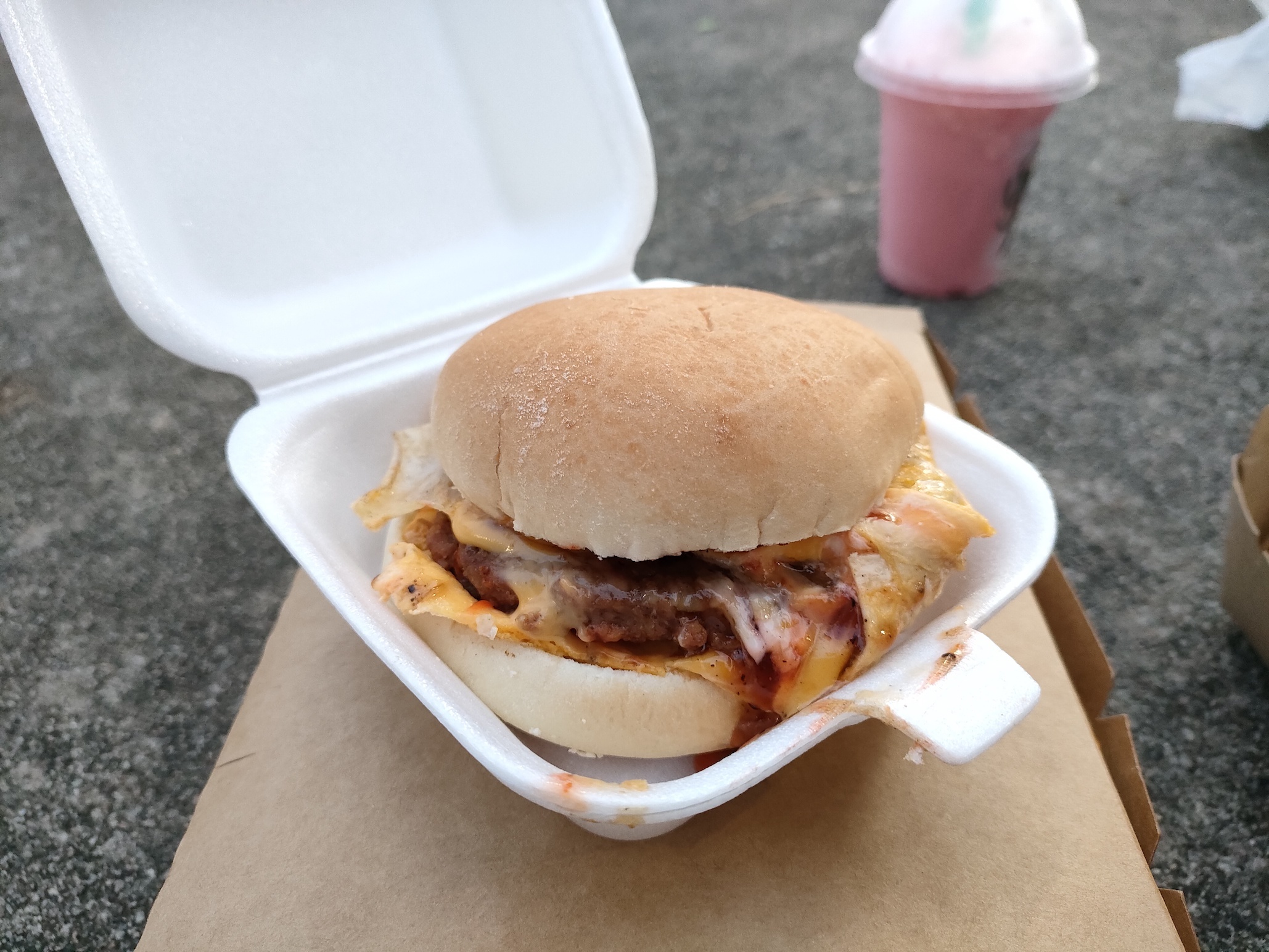 Burger Ramly ($4) is truly a bazaar staple, but we are not too sure if it hits with this one. The affordable snack is known for its patties wrapped in a sauce-filled omelette, getting their reputation as a sloppily good pasar malam fare. While we had high hopes for this one, the burger royally missed the mark with its rather dry beef patty packed between stale buns. It wasn't quite messy and juicy either. While this bazaar burger is absolutely essential when visiting the Ramadan Bazaar, we thought you'd be better off giving it a miss this time around.
Mentaiko Dendeng Roll by Kream SG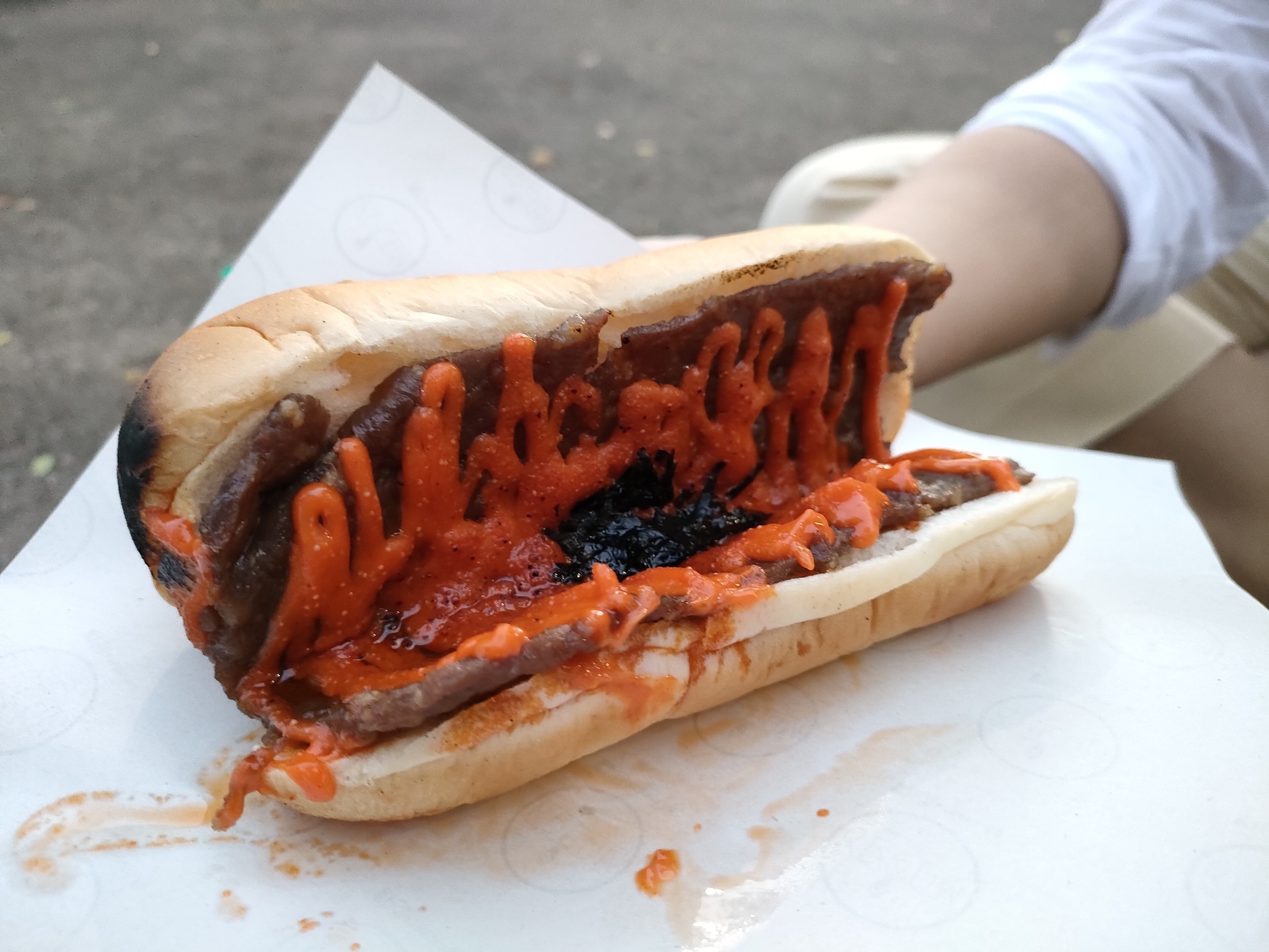 KREAM serves up its rendition of coney dogs with flavours such as mentaiko dendeng, nachos, and flaming cheese. We opted for the Mentaiko Dendeng ($8), which is basically barbecued meat topped with mentaiko sauce sandwiched between sausage buns. Sounds odd? We thought so too, but one of us surprisingly enjoyed it.
Torched Beef Cubes by Bang Bang Kuali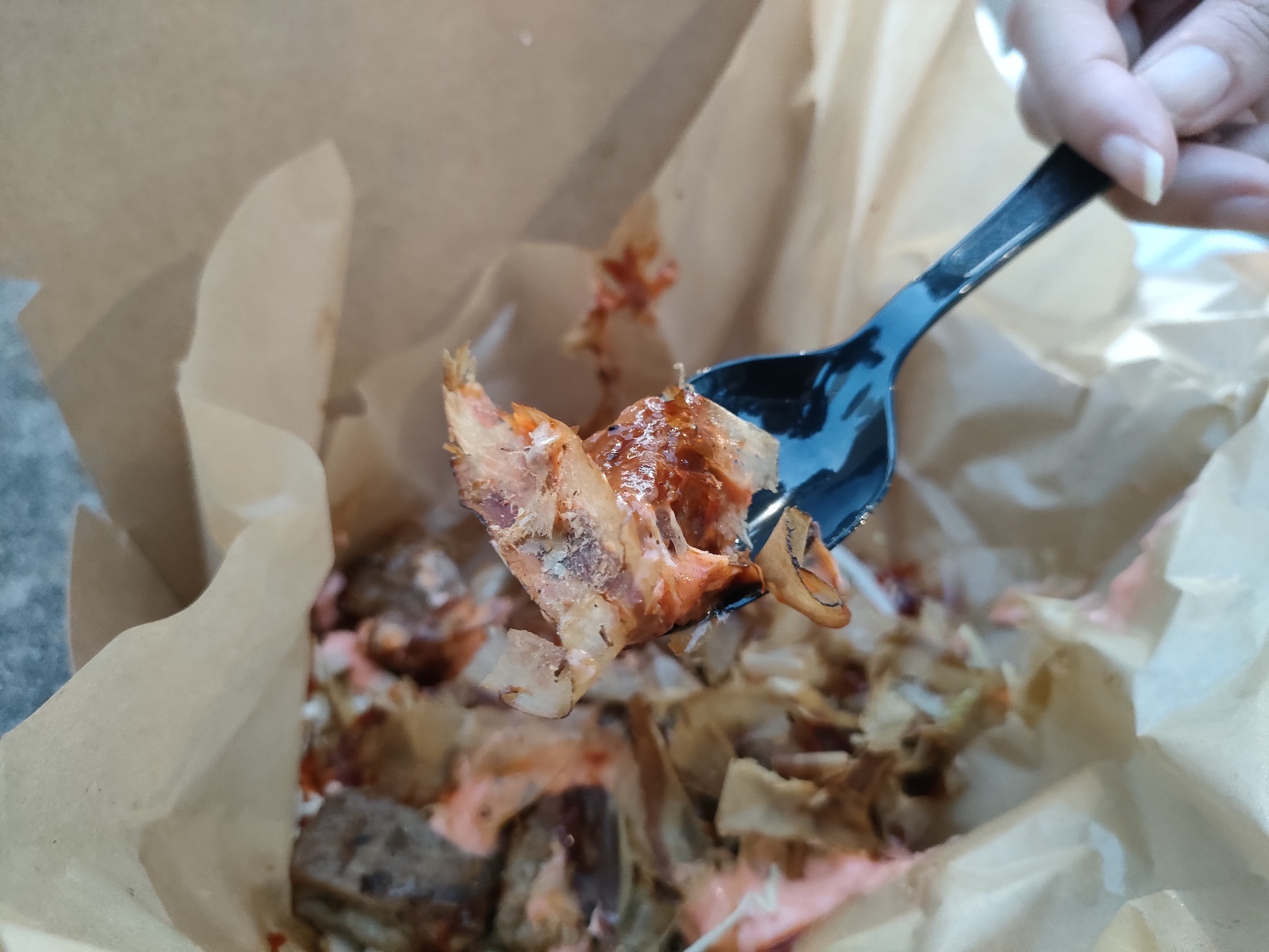 Braving the snaking queues of Bang Bang Kuali, this stall serves up their own rendition of stir fry carb delights aptly named Abang's Favourites ($11), torched beef cubes ($16), and a butterbeer ($10). We went with the Bangbang Torched Beef Cubes which came with either a Mentaiko or Spicy BBQ dressing – we requested a mix of both. After an arduous 15-minute wait, they were finally ready.
As we sink our teeth into chunks of fork-tender beef, we can't help but relish in the rich creamy mentaiko dressing that complemented the smoky chars of the meat. However, the Spicy BBQ had us bewildered for a hot minute as there was not the slightest bit of kick from any spice instead, it was overshadowed by smoky savoury bonito flakes. We ain't confused about this – if you had to choose one, just go with the mentaiko.
Burger Overflow Edition by Kayu Manis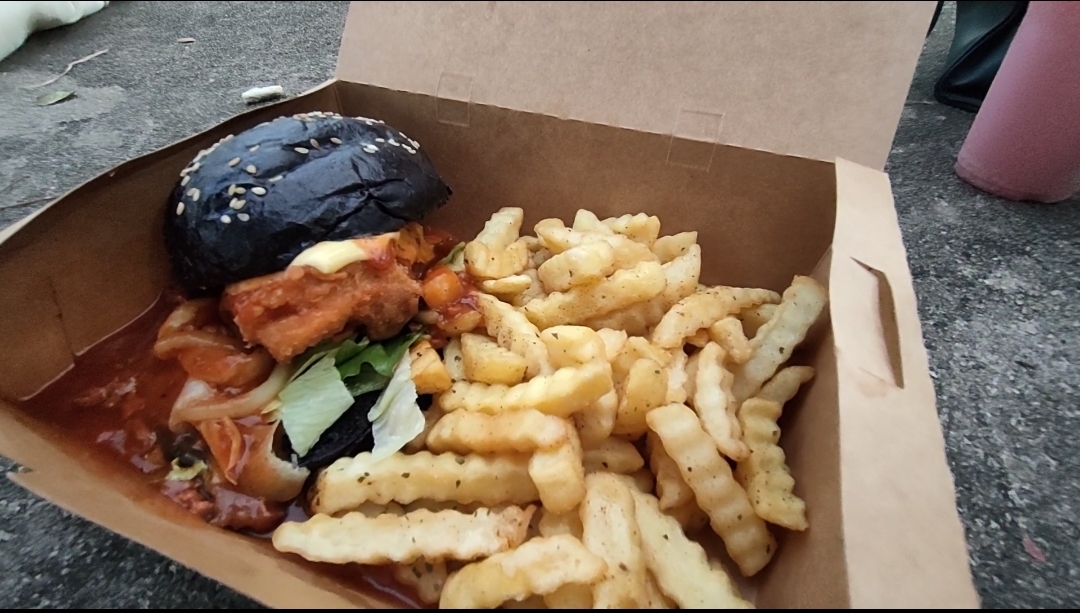 You wouldn't miss this stall from a mile away. All decked out in pretty pink is Kayu Manis where burgers are clearly the star of the show and the queues seem to vouch for it. After a rapid-fire Q&A sesh with the friendly stall owner, she recommended for us to get the Kayu Manis Burger Overflow Edition ($12). This also took about 15 minutes to be ready.
What arrived was a monstrous creation that quite frankly shocked us. Sandwiched between charcoal buns is a large fried chicken thigh with lettuce and pickles. Then slathered with tomato beef sauce and nacho cheese to achieve the overflowing promise. But fair warning, it does get real saucy and if you're not down for mess, perhaps try the Black Chix ($11) – crispy chicken burger without the overflowing sauce.
Sakura Blossoms Yakult Slushie by Yakoolkuna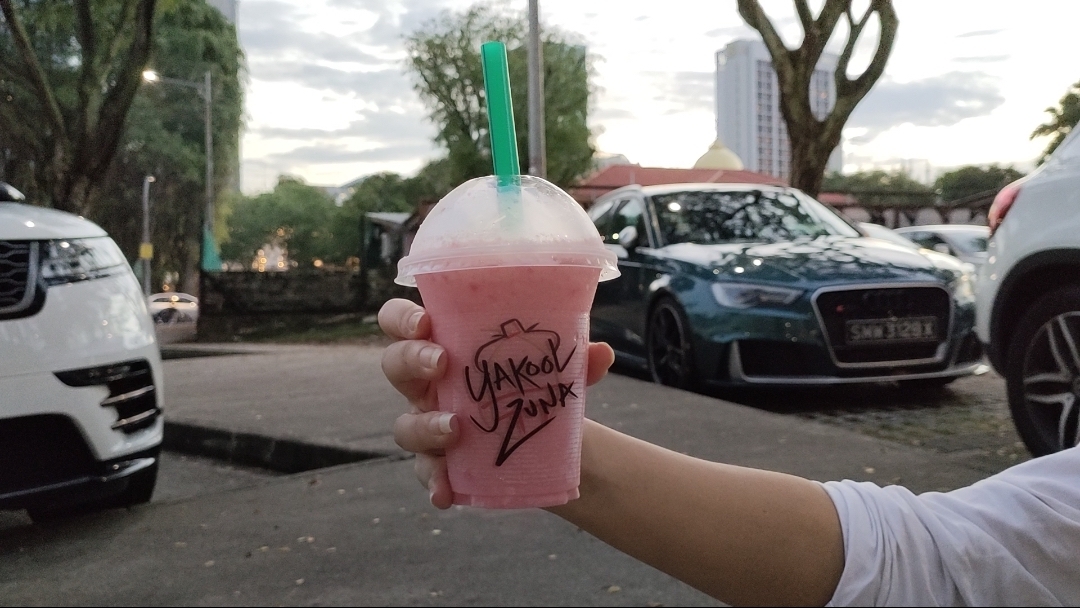 To beat the heat, we found ourselves waiting in Yakoolkuna's line. Blending up what is allegedly the first-ever Yakult slushie ($7.50), piqued our interest. Featuring four flavours; the original, babuyega bubblegum, sakura blossom, and Oni Ondeh. So ever wondered what sakura blossoms taste like? We neither but after taking a swig off the Sakura Blossom Slushie, we think it pretty much tastes like… unicorn farts. Nuff said.
READ MORE:
Chef Dennis Lucchi serves up all hits at Buona Terra
Review: Gaggan Anand's Greatest Hits at Mandala Club
Modern Thai restaurant Hue is creatively offbeat