If you didn't already know, Uncle Fong is all the craze in Hong Kong and mainland China. The Chongqing-style hotpot restaurant first opened in Hong Kong and instantly shot to fame with demanding queues amongst locals and even Hong Kong A-list celebrities such as Carina Lau, Julian Cheung, and Stanley Kwan.
Founded by Fong Chi Chung, also known endearingly as Fong Shu Shu (translates to Uncle Fong), he first carved his name with the wildly successful Michelin-starred restaurant Putien. Being the gastronome that he is, he scoured the streets of Chongqing – the birthplace of hot pot – and eventually stumbled upon what he thought best represented Chongqing hotpot authentically in an old alleyway.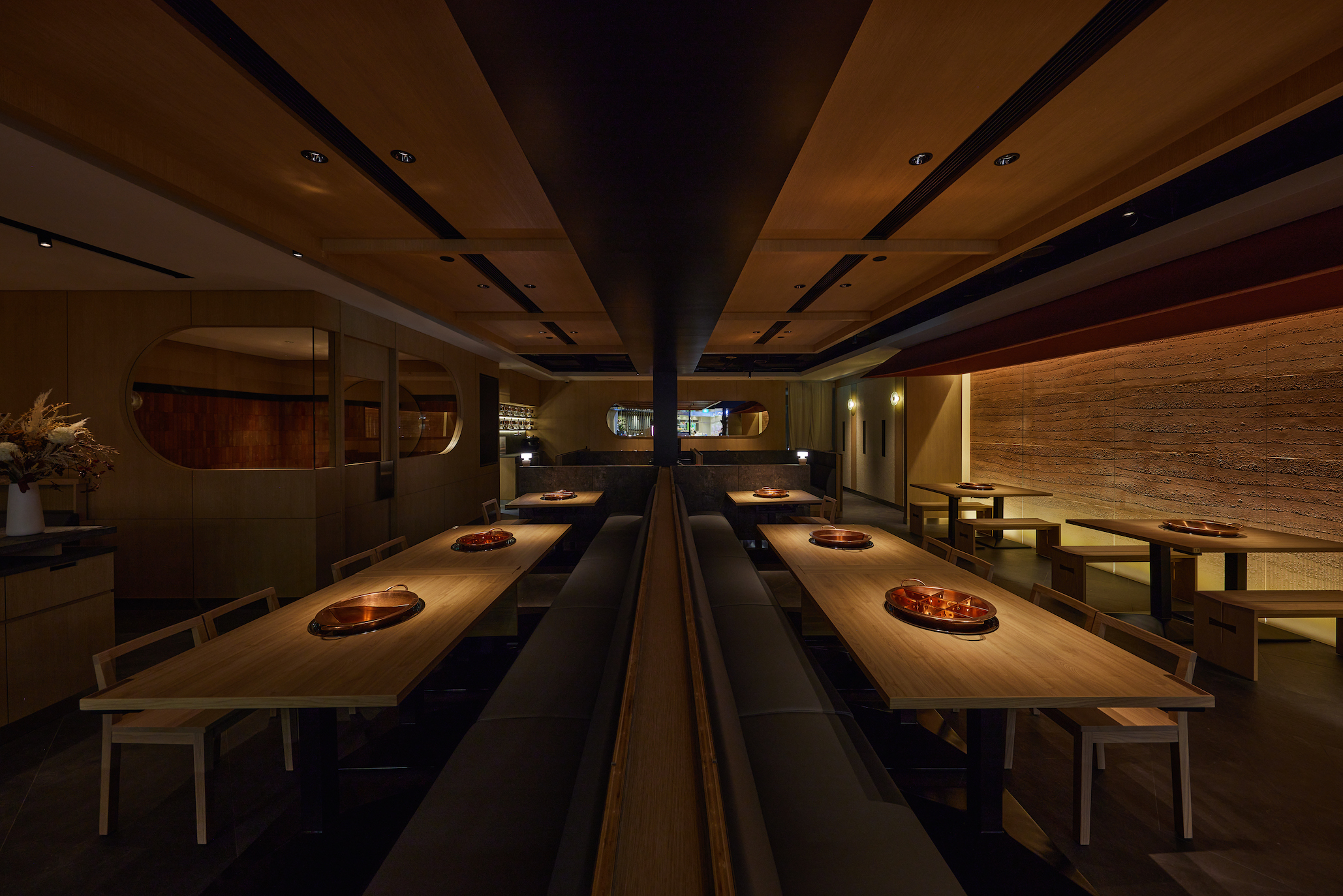 But it wasn't without a year of trying to perfect the soup base recipe before he got to launch the first hotpot restaurant in 2016. Now, there are ten outlets in both Hong Kong and mainland China while Singapore sees its first outpost as the 11th outlet in Great World City. Forget about grimy hotpot stalls. Enter a modern hotpot enclave decked out with contemporary wooden furniture balanced with intimate backlights illuminating the walls and ceilings of the space. The 80-seater is accentuated by clean lines and softened by natural stone countertops that showcase a modernised Chongqing yet steeped in its rich tradition.
Touted to serve up the most true-to-style soup base outside of Chongqing, Uncle Fong's soup base is made from scratch out of five premium ingredients: Chongqing Shizhuhong Chilli (fiery heat), Sichuan Hanyuan Pepper (tingling spice), Refined Beef Tallow, Sichuan Pixian Bean Paste (warm earthy spice), and Yunnan Yellow Ginger. The result is nothing short of numbing spice with tingling sensations that seek to satiate even the most discerning of hot pot gourmands.
But if you ain't game to turn up the heat, fret not, Uncle Fong's got other soup bases that won't result in you calling up the fire department. They range from familiar favourites of the Pork Bone Broth and Tomato Broth to an earthy tart Fungus Mushroom Broth, Coriander Preserved Egg Broth – a Hong Kong favourite, and the delicately sweet Fruit and Vegetable Soup – a Singapore exclusive.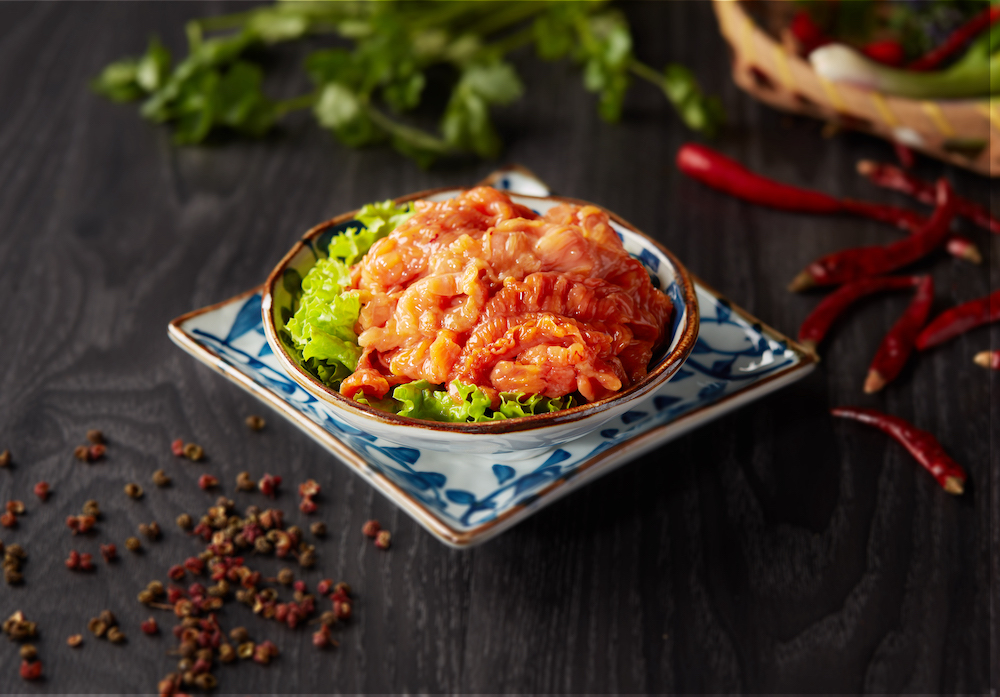 Naturally, you'd come to expect the usual suspects of fresh meats, seafood, and vegetables that help accentuate the flavours of soup but Uncle Fong goes the extra mile to source premium seasonal ingredients that aren't commonly found at other hotpot restaurants. Savour on novelty ingredients such as silky homemade Ebiko prawn paste, smooth Putien soft tofu, thick chewy Wulong potato noodles, well-marbled US prime beef short rib, and more. Amongst all, our favourite was the nutritious coral mussels which eats subtly sweet with a nice crunch.
Spicy as is, another notorious feature of Uncle Fong's is its unique nine-grid layout designed to allow the perfect cook for different ingredients by segregating the pot into three heat zones. The middle square is where the heat is at its strongest, perfect for quick blanching whereas the four squares around the centre square are ideal for poaching through the evenly distributed medium heat. On the other hand, the corner grids are where ingredients that require a bit of a stew best reside due to the least amount of heat in these areas.
Now till May 25, diners will get to enjoy one free signature drink from the Four Heavenly King series: Oolong Iced Tea, Iced Roselle Tea with Fresh Orange, Iced Bayberry Tea, Captain Cool Passionfruit Cocktail. We reckon to go with the brightly tart Iced Roselle Tea to mask the heat but if you're looking to booze it up, pick the Captain Cool Passionfruit Cocktail which features a shot of Baijiu.
READ MORE
LUCE by Davide Giacomelli: New Italian restaurant in InterContinental Singapore
Stellar food, killer views and a food forest at all new 1-Arden
Revival: Loft-style bar with art-inspired cocktails in Robertson Quay