Robertson Quay is no stranger to fancy dining concepts, pubs and izakayas. But in recent times, there seems to be a surge in cocktail bars in this eclectic neighbourhood. The latest one is Revival, a loft-style bar that shakes up elevated art-inspired cocktails inspired by revival art movements such as Neoclassicism, Romanticism and Frescoes.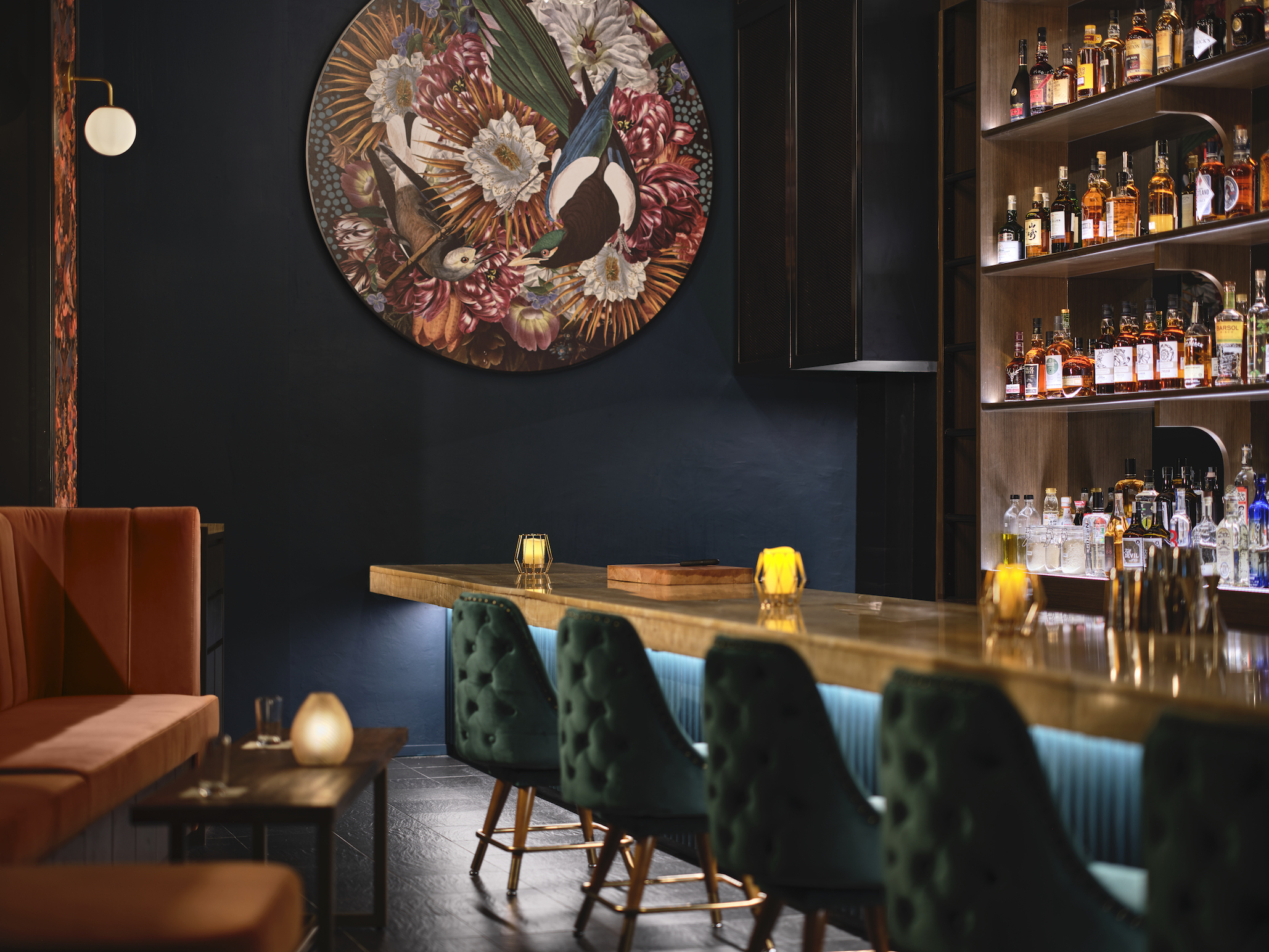 Opened by the masterminds behind The Compound Collective of Barbary Coast and Deadfall fame, the two-storey bar stars a nine-metre long marble bar countertop. This juxtaposes against a posh backdrop lined with over 400 different spirits (it was made to hold 800). The mid-century modern interiors complemented by deep jewel green and earth-tone furniture exude plush and sophistication, while blots of wallpaper by House of Hackney plaster the walls.
The space comfortably accommodates 75 thirsty patrons both indoors and outdoors while the exclusive private loft could fit about 15 guests – there's even a naughty booth where a pair of sinners can head in for a "confession" but we'll leave the uncovering of that to you.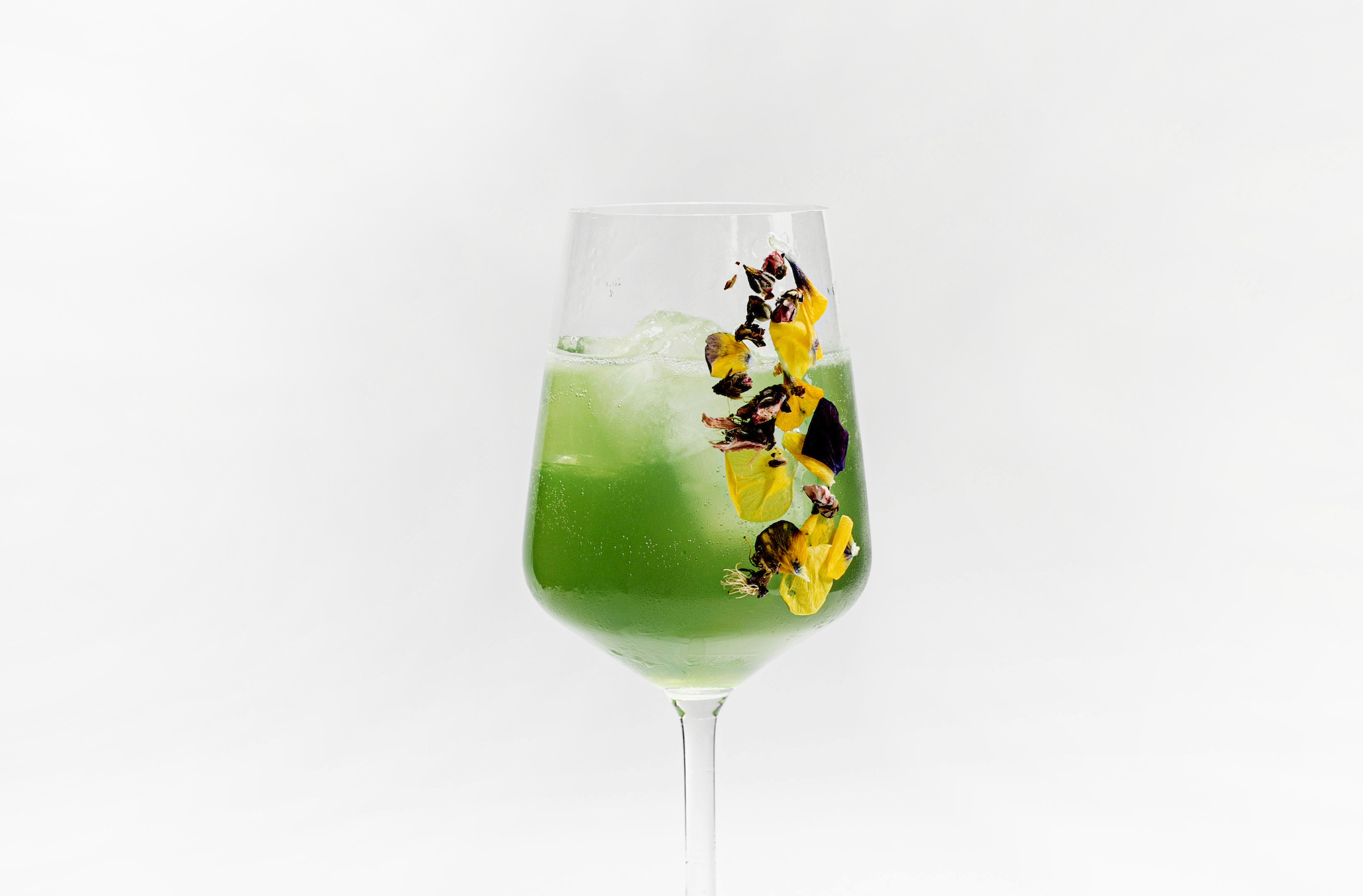 The polished menu showcases 16 signature tipples, each tied to an iconic artwork of its time. Highlights include the Pathway in Monet's Garden ($22++) – a harmonious medley of Beefeater and Hendricks Gin, St Germain elderflower liqueur, honeysuckle, jasmine, lemon, and egg white – and the Portrait of Pablo Picasso ($22++) – a blend of Beefeater Gin, Campari, Fernet, Suze liqueur, sweet vermouth, neroli, and cassia. The Le Jardin ($25++) is certainly one for the gram' where a concoction of Lake Bartezek Vodka, linden leaf, chlorophyll, peach, lemon, and champagne is artfully presented. Brightly refreshing and subtly sweet, it drinks smooth and easy.
Of course, a medley of sharing plates is made available to pair with your tipples. To spice things up and introduce variety, chefs and menus rotate on a six-month basis. The launch menu now serves up a hearty Pressed Roast Beef with cheese and greens, a moreish Spag Bol Jaffle with parmesan cheese, and a Cheese & Charcuterie, a curated selection of cheeses and house-cured meats.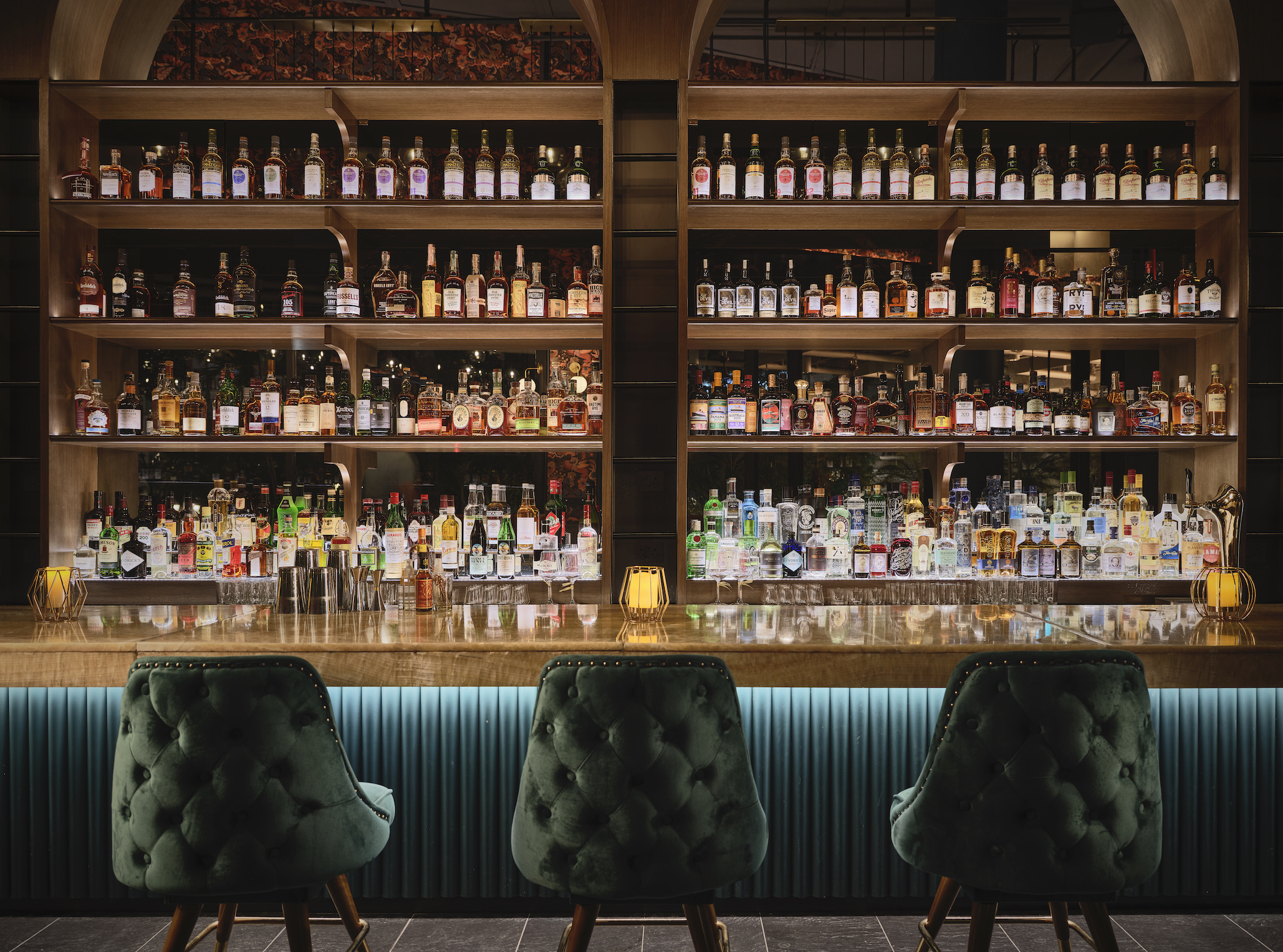 If you're into rare and unique spirits, then you're in the right spot. Revival's repertoire extends beyond the bar and into its retail space where discerning imbibers have access to an extensive collection of over 1,300 bottles to pick and choose from. Some include the rare JP Wiser's Last Barrels Canadian Whiskey, Limited Edition Ki No Bi Kyoto Dry Gin Navy Strength, and a Swedish Intelligens AI:01 Whiskey.
Founder of The Compound Collective, Celia Schroonraad says: "We wanted to create the neighbourhood bar experience, where people can pop by, enjoy a high-quality drink and a nibble in a comfortable space that feels like an extension of their home. Robertson Quay is the perfect spot that provides a laid back atmosphere in a location that is a vibrant neighbourhood near the city centre."
Revival's opening comes with a lot of excitement for Singapore's cocktail bar industry. It certainly wasn't easy during the peak of the pandemic, but things are slowly but surely stirring up, especially after the recent Asia's 50 best bars 2022.
READ MORE
LUCE by Davide Giacomelli: New Italian restaurant in InterContinental Singapore
Stellar food, killer views and a food forest at all new 1-Arden
Tea Chapter is a quaint Chinese teahouse in Singapore's first-ever restored shophouse