Marina Bay Sands welcomes another Japanese dining concept by celebrated chef Tetsuya Wakuda (of two-Michelin-star Waku Ghin fame) alongside award-winning restaurateur John Kunkel of 50 Eggs Hospitality Group. Opening its doors in the grand lobby of the iconic grounds back in April, highly anticipated restaurant Wakuda has already massed a two-month waitlist.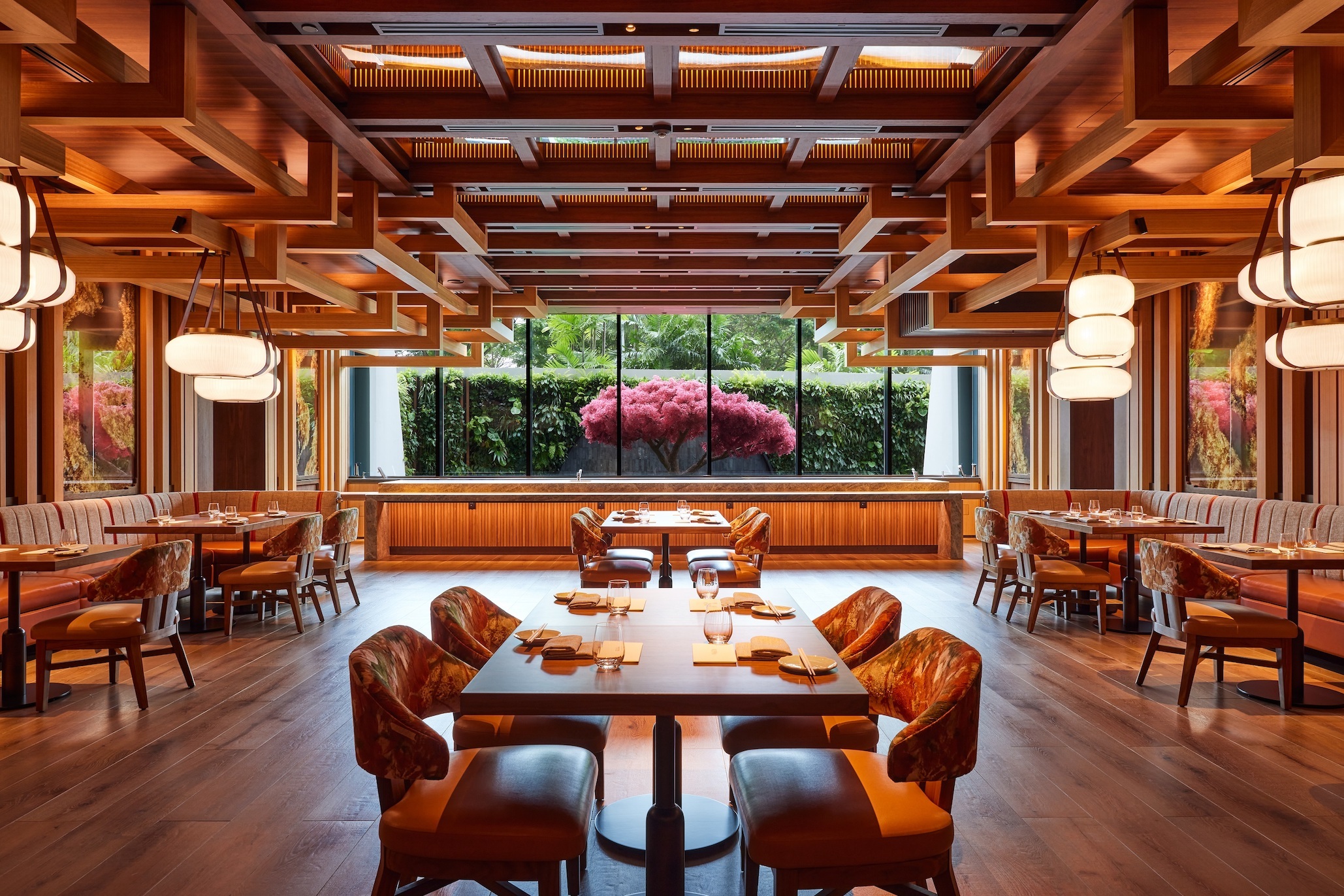 Revel in a multitude of experiences from à la carte dining at the alluring main dining hall, to artful Japanese mixology at the stylish bar as you enter. Setting a new standard for dining in Marina Bay Sands, the space oozes with fun conviviality and a touch of class. That's not all as guests can also look forward to Wakuda's refined omakase experience with private rooms in time to come.
Redefining the conventional Japanese dining experience with access to an exclusive trove of international produce from Japan, Australia, New Zealand, Europe and more, live stations sets the stage for the culinary brilliance of Chef Tetsuya and his team. Transforming high-quality seasonal ingredients into familiar Japanese favourites with a modern 'Wakuda-style' twist with prized ingredients featured on the menu, including supreme quality Tokujyo AA uni from Hokkaido, well-marbled A5 Wagyu, black pork from Kagoshima, and fresh artisanal yuba (beancurd skin) from Kyoto.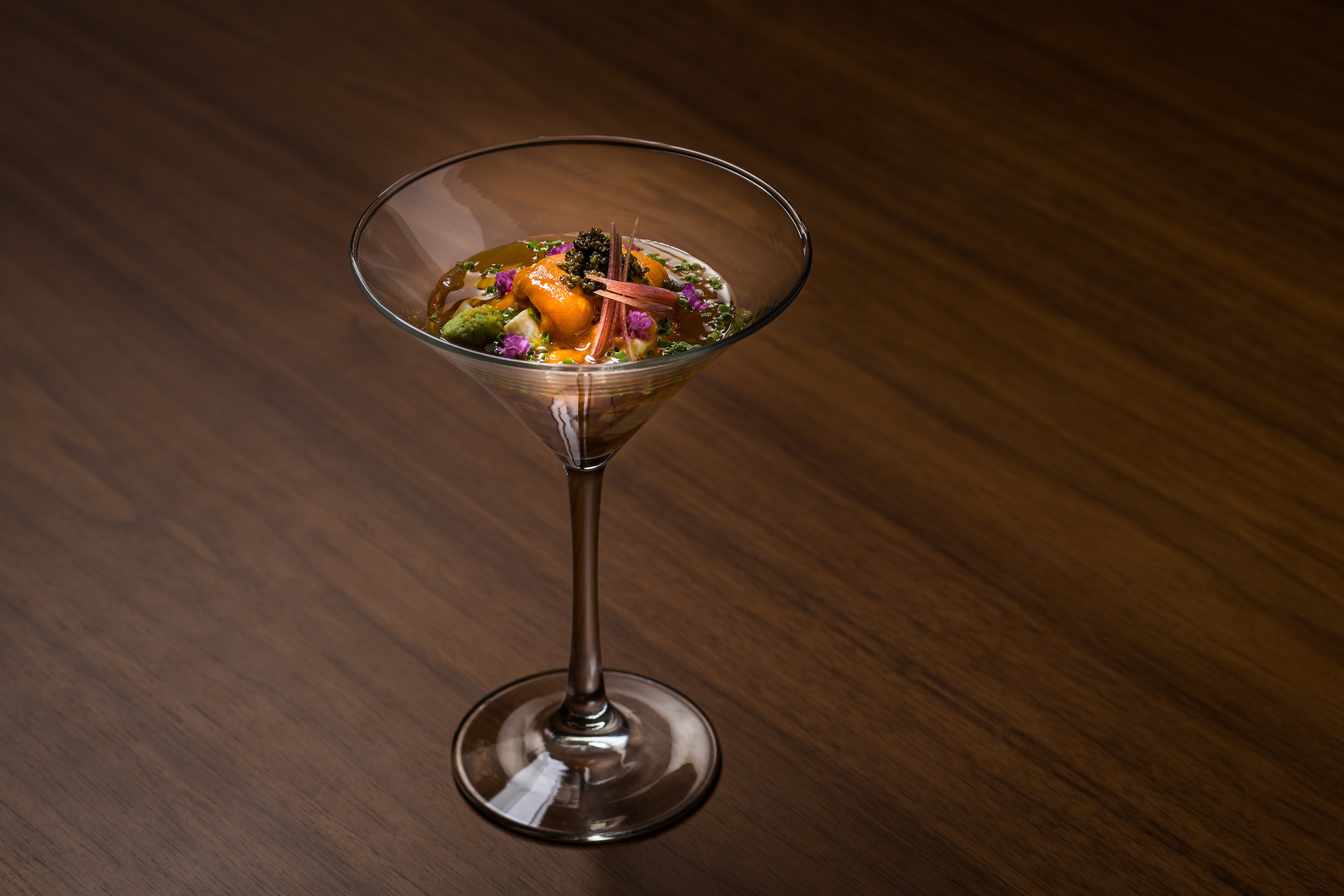 Kick off the feast with exciting appetisers such as the big eye tuna ($32) and yuba ($38, pictured above). The former showcases zuke-marinated tuna loin topped with a lick of pickled wasabi stem and smoky avruga caviar sitting atop a buttery toast. Consider draping a line of sea grapes to introduce a touch of brine and popping textures. While the latter delights with silky artisanal beancurd, creamy Hokkaido sea urchin, mountain caviar, dashi gelee and myoga. Artfully cradled in a martini glass, it is perhaps the darling amongst the star-studded cast.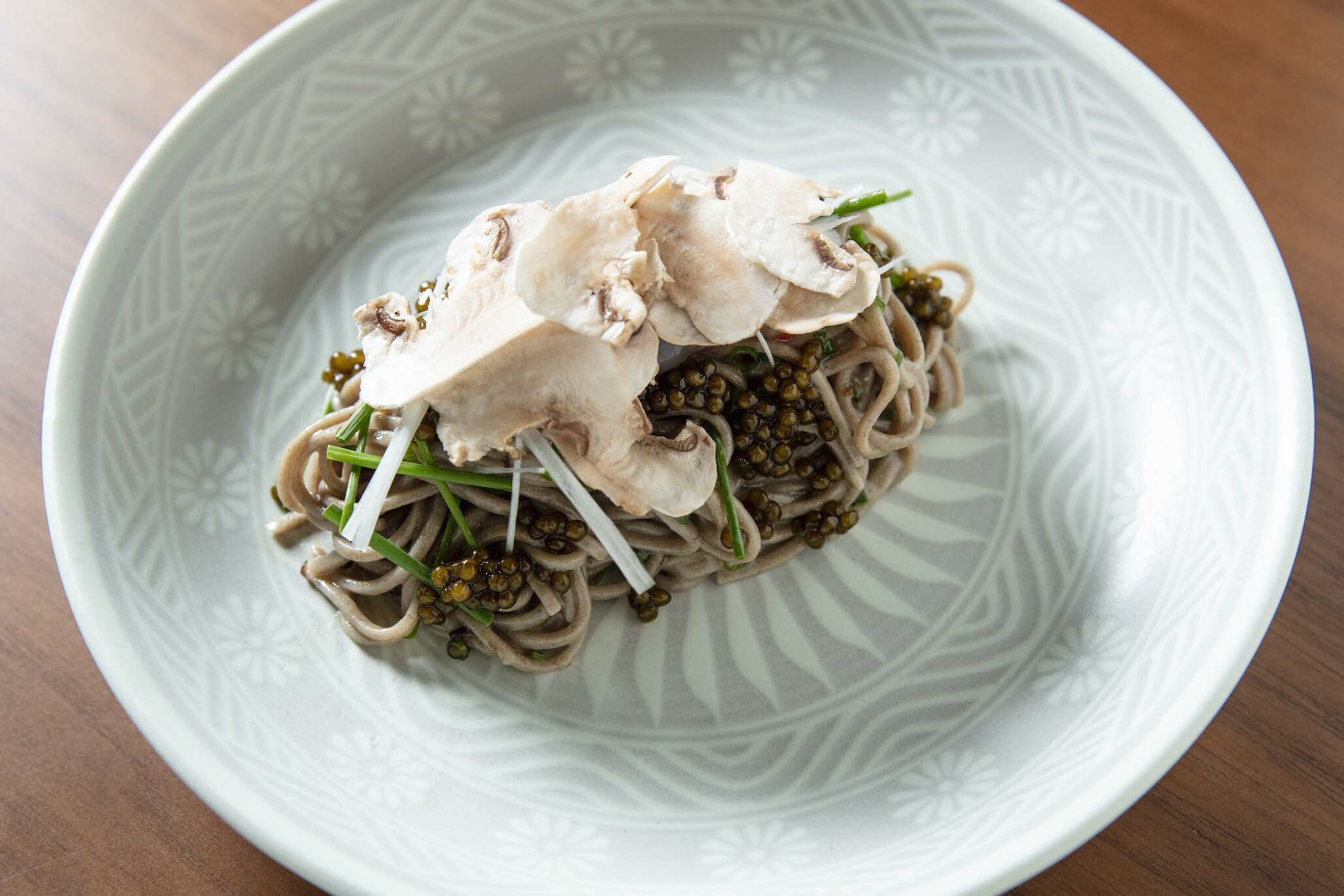 Like most, if you're into truffle opulence, don't sleep on the decadent cold soba ($68). Tuck into perfectly bouncy cold soba from Nagoya tossed with luscious botan ebi in an ultra-aromatic truffle sauce. It is then adorned with a luxurious serving of Oscietra caviar, shaved brown mushrooms and juliennes of fresh white negi for a smidgeon of earthy funk.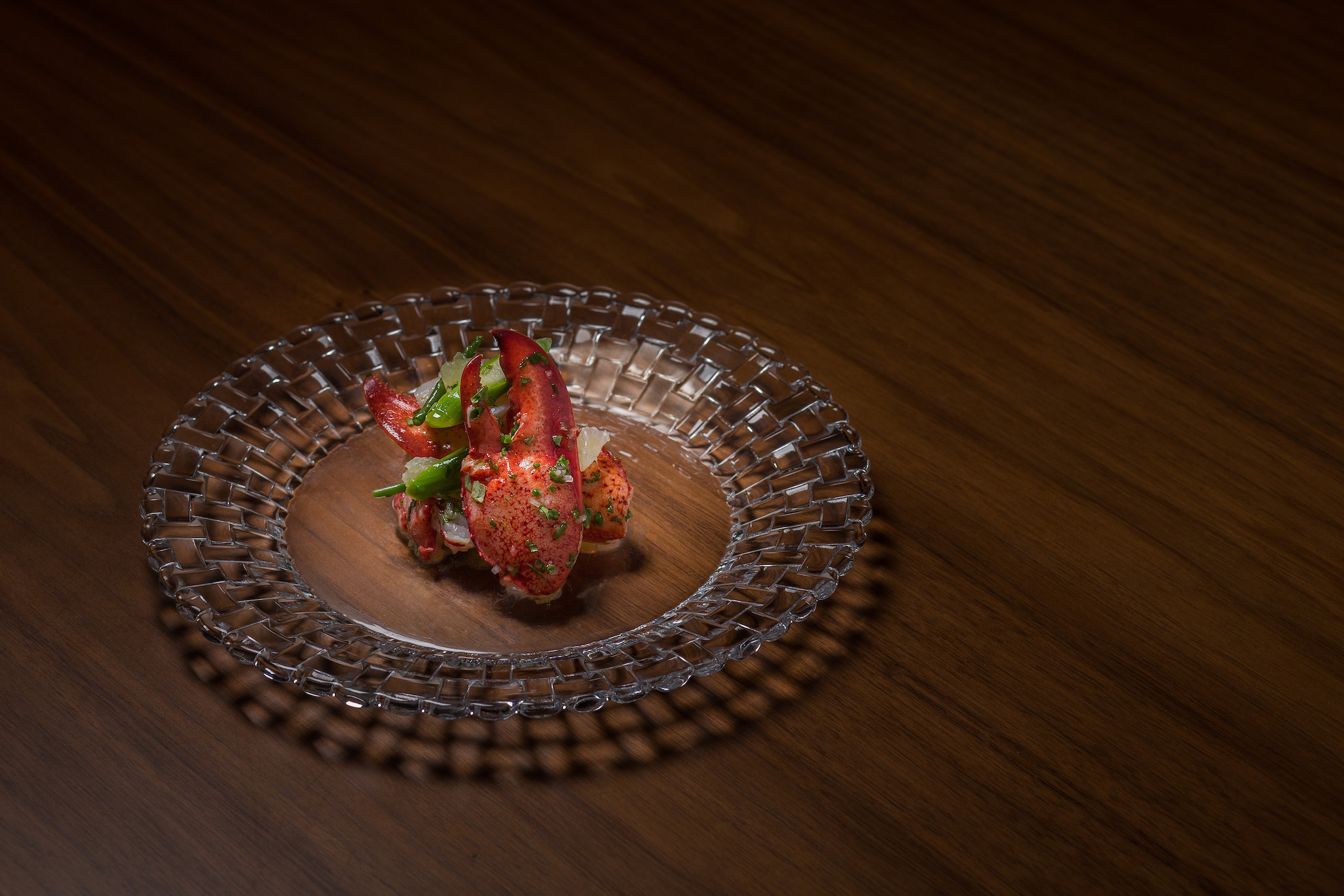 Seafood lovers can also indulge in the Canadian lobster ($63) where the tender poached crustacean presents itself alongside fresh lemon, shellfish vinaigrette and sea asparagus. A masterful balance of zest, sweet, savoury and brackish flavours to whet our appetites for what's to follow.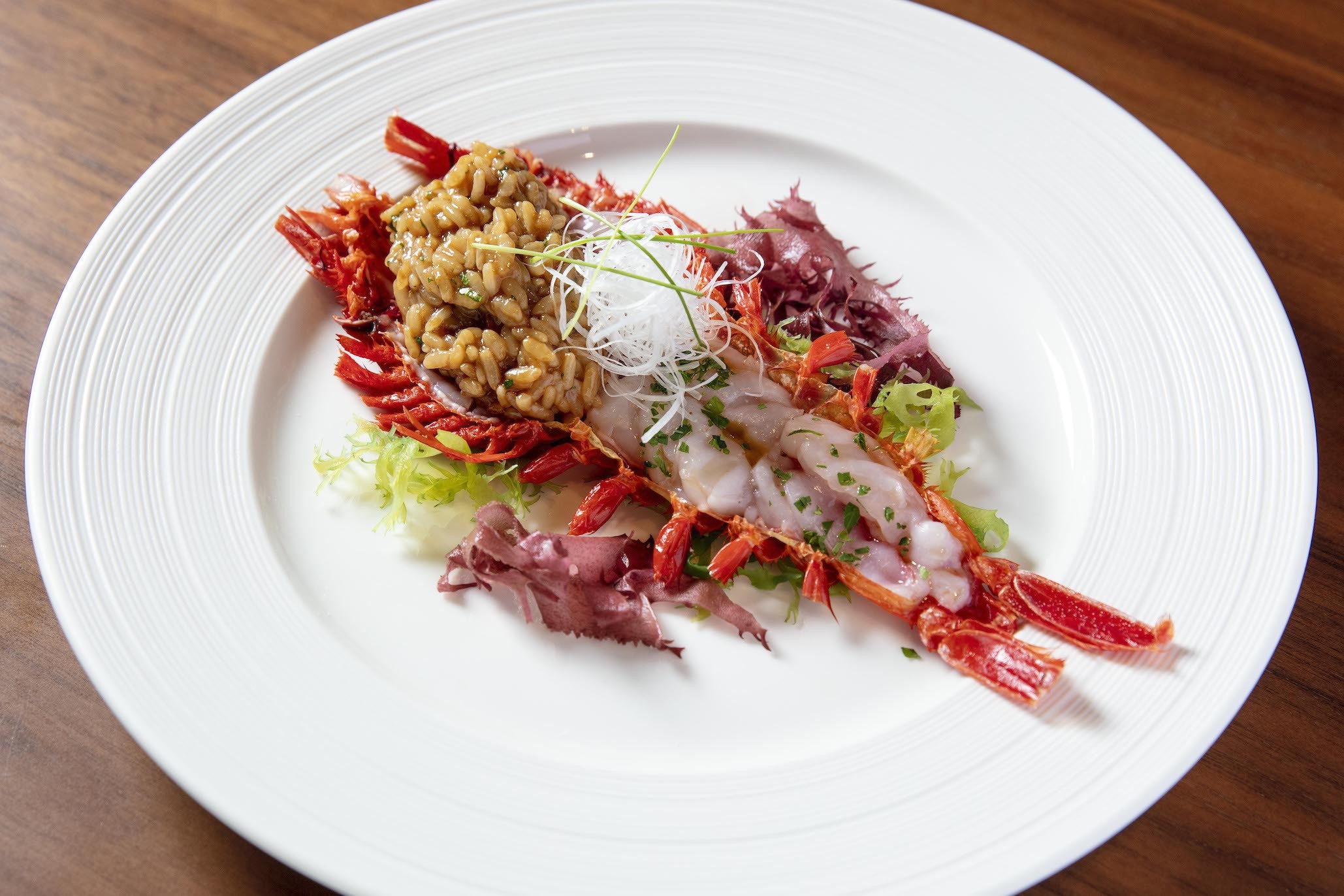 Segue into the mains where the highly raved Carabineros prawn ($43) ultimately lived up to its hype. Expect a whole sweet roasted Carabineros prawn meticulously portioned with a dollop of moreish miso tarragon risotto, laid on a bed of bright-hued aka nori and ogo nori. Wagyu fans, behold. A melt in your mouth charcoal-grilled Kagoshima Wagyu ($108) is served with smoked eggplant and a series of grilled seasonal vegetables. On our plates were a garden of Maitake mushrooms, waxy Okinawa spinach, shishito peppers, nagaimo (Chinese yam) with roasted garlic and freshly grated wasabi.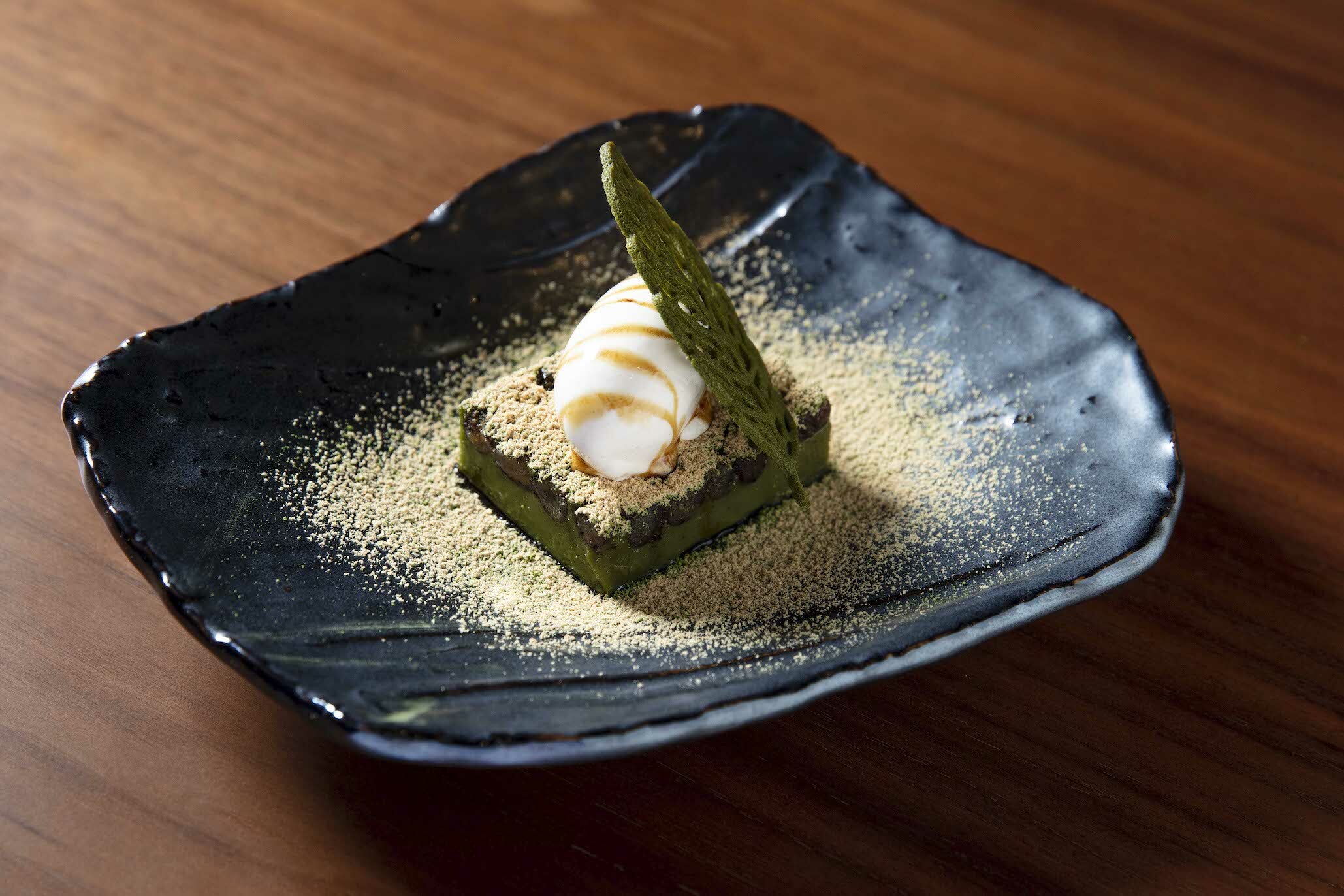 A word on the desserts – it is an absolute must to save some space for them. Peek the green tea and azuki bean terrine ($25). Quality matcha is naturally sweetened with white chocolate to form a custard-like terrine and is bejewelled with Japanese azuki beans. A house-made vanilla ice cream and lace waffle set the icing on the cake to deliver an irresistible treat that is worth every calorie.
But if we had to choose one, it had to be the Japanese musk melon ($28). Hailing from Chef Tetsuya's hometown of Shizuoka, the world-renowned sweet melon is elegantly served with refreshing Cointreau granita, rich creamy fromage blanc sorbet, and finished with a delicate candy tuile. Fair warning, you best sop it up fast as it melts pretty quickly. But don't be shy to pick it up and shoot it down like a shot because you wouldn't want any to go to waste.
In addition to an extensive wine collection ranging from the best Old World vintages to eclectic New World wines, the crown jewel of Wakuda's beverage programme is its assembly of close to 100 different sake labels including rare sakes specially brewed for Chef Tetsuya, such as the Masuizami, Kotobuki Platinum Nama, a Junmai Daiginjo from Toyama Prefecture. If none of that tickles your fancy, the vibrant bar is your best bet for Japanese-style handcrafted cocktails.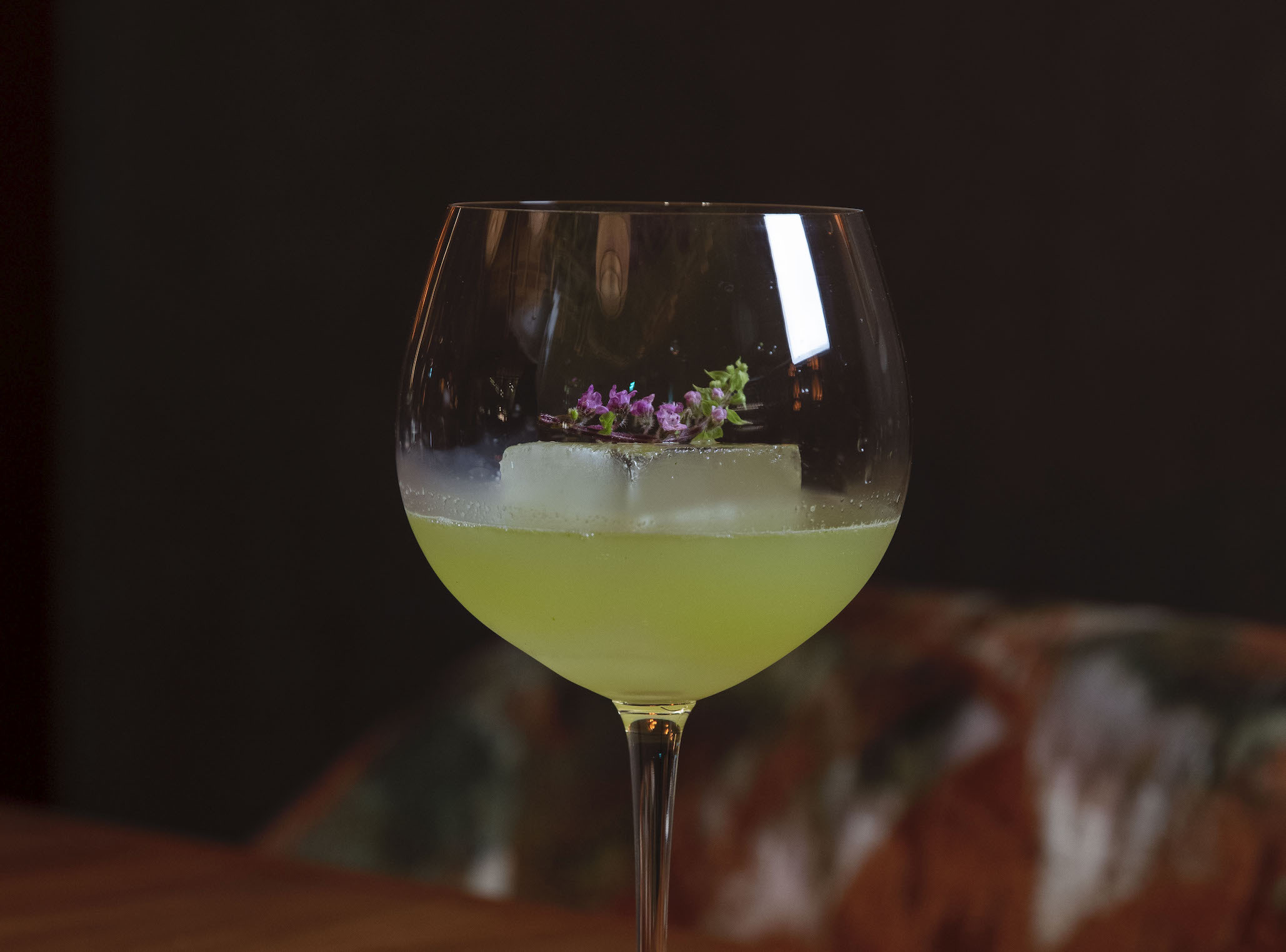 Sip on a refreshing twist to the classic Tom Collins, the Wakuda Stone, Water, Plants ($25) features a well-balanced combination of Roku Gin, cucumber shiso, green tea and cucumber tonic. Reflecting the lush symphony of nature, a delicate shiso flower is juxtaposed atop a block of ice amidst the green-hued tipple. For stiffer concoctions to ease into the evening, relish in the Hyōketsu Martini ($25), Golden Gai ($25), or the Wakuda Negroni ($25).
With a larger seating capacity and an extensive menu with over 100 Japanese dishes averagely priced around $40, Wakuda reaches out to a wider audience with inclusivity and approachability in mind. While it isn't the next Waku Ghin, it is perhaps the more down-to-earth cousin of the two-Michelin star restaurant where it wouldn't cost an arm or leg to dine in.
Book here.
READ MORE
We enjoyed an omakase meal at 2022's most anticipated sushi-ya, Taiga Dining
Restaurant Gaig's refreshed menu brings vibrant Catalan fare to life
The Last Supper at Mandala Club promises an epic culinary showdown