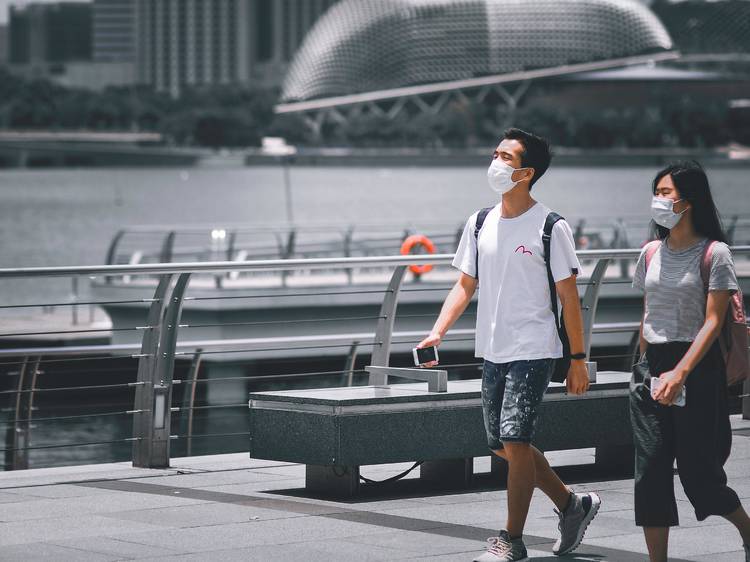 Photograph: Unsplash/Victor He
Surgical masks
According to the Health Sciences Authorities, a surgical mask prevents large particles (expelled by you) from reaching the environment by creating a physical barrier. It is also not as tight-fitting as an N95 mask and its bacterial filtration efficiency is above 95 percent. When purchasing surgical masks, make sure that it should have three layers that are not too thin. The outer layer should also be water repellent.
N95 respirator
The N95 respirator offers the best protection and reduces your exposure to small airborne particles or contaminants, but it is still not foolproof. It is also very scarce and only select stores online have ready stock. If you do see it available, it can be pricey.
Cloth masks
While cloth masks don't offer filtration efficiency, it stops your germs from being released to the environment. So be responsible and mask up!
Ultra masks
These new cloth masks are made out of organic cotton and plant extracts – and it also has antibacterial properties. The mask's anti-bacterial technology can kill 99 percent of the common bacteria Staphylococcus aureus, frequently found on skin and respiratory tract. The government is currently giving out these masks for free from now till June 14. Read more on this special mask here.