Heads up! We're working hard to be accurate – but these are unusual times, so please always check before heading out.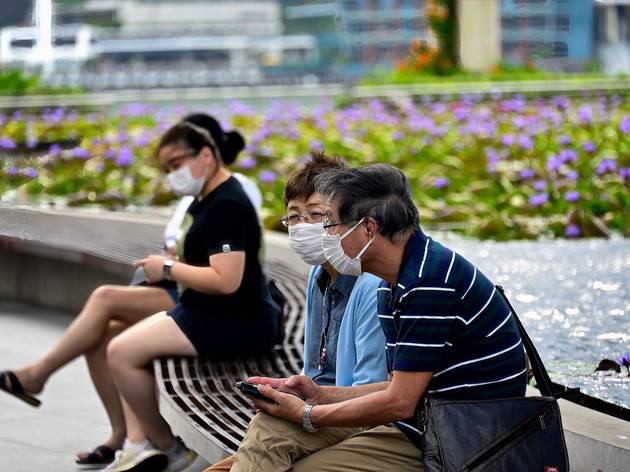 Everything you need to know about face masks in Singapore
Stop the spread and cover up if you have to run to the shops or go out of the house
What mask should I be using?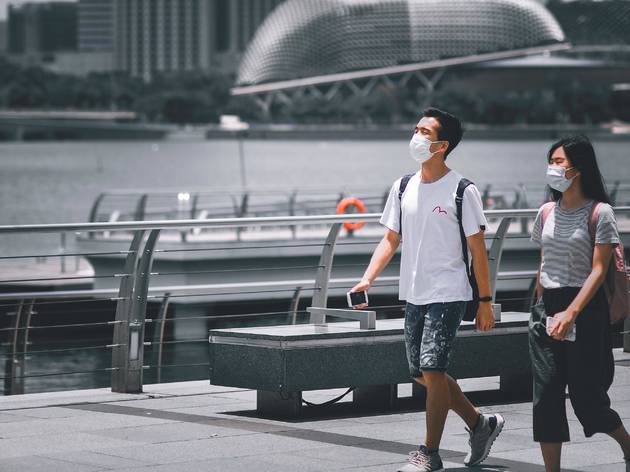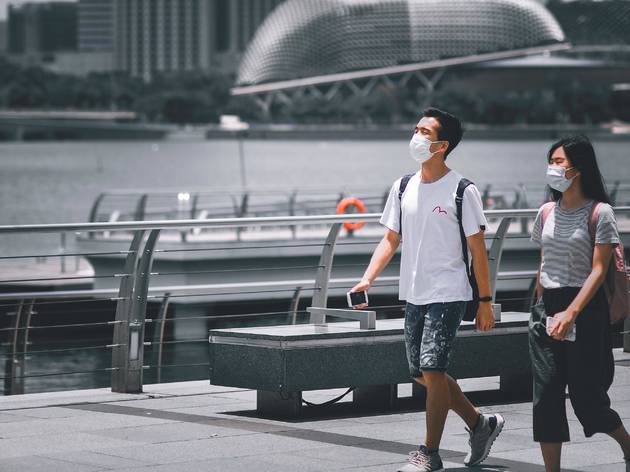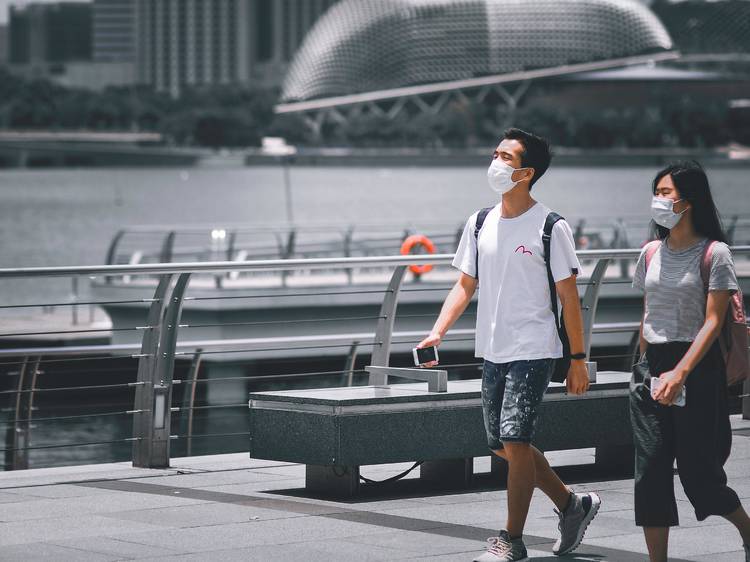 Photograph: Unsplash/Victor He
Surgical masks
According to the Health Sciences Authorities, a surgical mask prevents large particles (expelled by you) from reaching the environment by creating a physical barrier. It is also not as tight-fitting as an N95 mask and its bacterial filtration efficiency is above 95 percent. When purchasing surgical masks, make sure that it should have three layers that are not too thin. The outer layer should also be water repellent.
N95 respirator
The N95 respirator offers the best protection and reduces your exposure to small airborne particles or contaminants, but it is still not foolproof. It is also very scarce and only select stores online have ready stock. If you do see it available, it can be pricey.
Cloth masks
While cloth masks don't offer filtration efficiency, it stops your germs from being released to the environment. So be responsible and mask up!
Ultra masks
These new cloth masks are made out of organic cotton and plant extracts – and it also has antibacterial properties. The mask's anti-bacterial technology can kill 99 percent of the common bacteria Staphylococcus aureus, frequently found on skin and respiratory tract. The government is currently giving out these masks for free from now till June 14. Read more on this special mask here.
How do I wear a mask properly?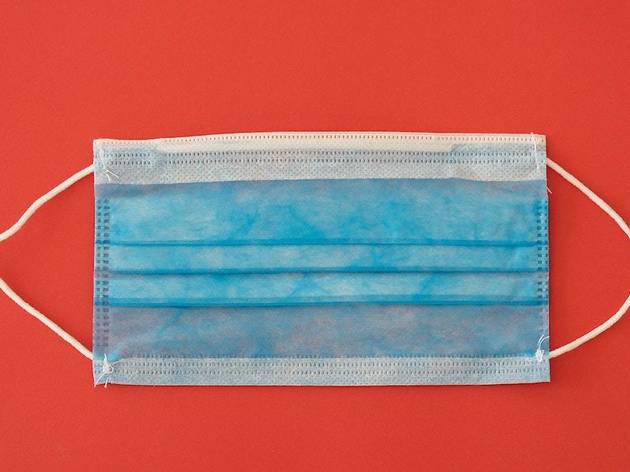 Photograph: Unsplash/Engin Akyurt
Surgical and cloth face masks
1. Wash your hands before putting on your masks.
2. Put on the mask to cover your nose and mouth, then stretch it gently over your chin.
3. For surgical masks, press the thin metal wire along the upper edge gently to fit against the bridge of your nose so that the mask sits nicely on your face.
Tips: Do not remove the mask when you're coughing or sneezing. Reduce the amount of talking when using a mask. For cloth masks, do change the filter (you can use a paper towel) every time you go out. For surgical masks, remember to dispose of them properly after each use.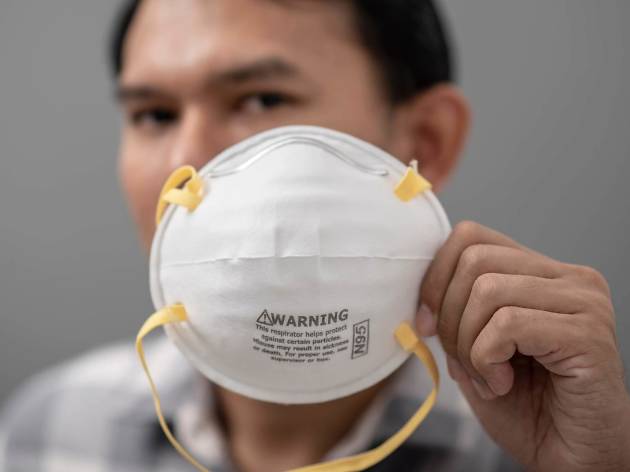 Photo: Shutterstock
1. Wash your hands with soap and water before putting on the respirator.
2. Make sure the respirator you select fits your face. An ideal one would be able to cover your nose, mouth and chin.
3. After fitting it over your nose, mouth and chin, fit the flexible nose piece over nose bridge.
4. Secure the respirator on head with ties and/or elastic band and adjust to fit.
5. Try a fit check by inhaling and exhaling. During inhalation, the respirator should collapse. During exhalation, check for leakage around face.
Tips: When removing, touch only the straps and not the surface of the respirator. Try not to speak too much when using a respirator.
Where can I buy masks in Singapore?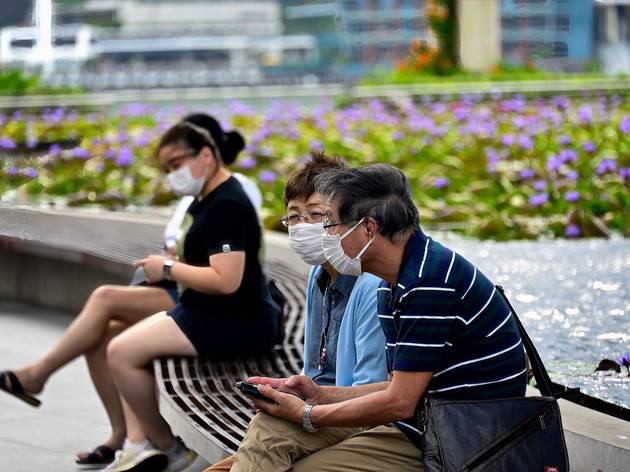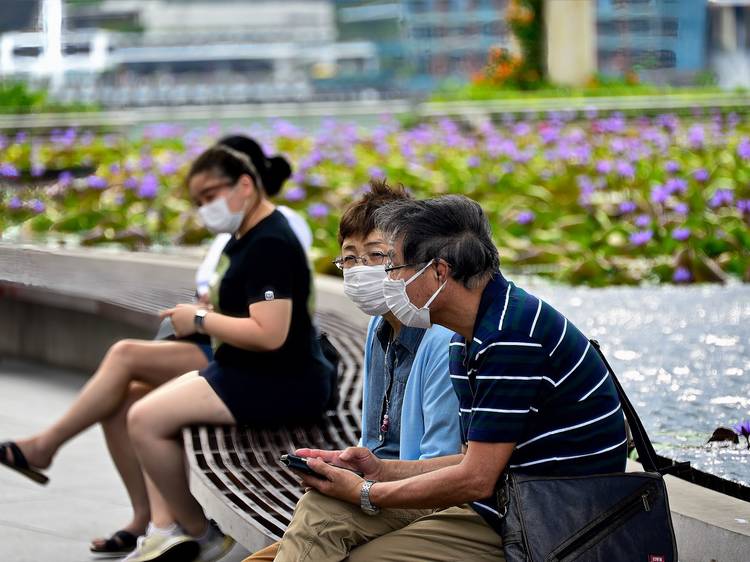 Photograph: Shutterstock
Local pharmacies like Unity, Watsons and Guardian sell a variety of masks but what's in stock depends on the outlet. If you're lucky, you can find masks in-store – when we called to check we were told "if have then have, if don't have means don't have" so it's best if you check in regularly when you're out for essentials.
The good thing about getting your masks from the pharmacies is that they're priced competitively from $10 (or less) for a box of 10. You can also shop online at Watsons and Guardian.
Surgical masks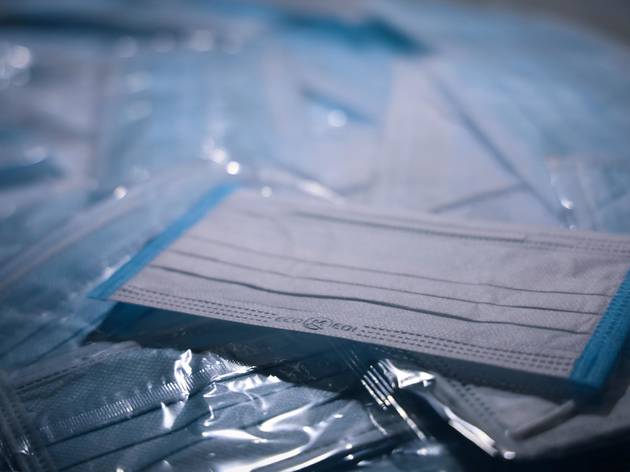 Photo: De an Sun/Unsplash
Here are some online shops with a ready stock of surgical masks:
Axtro Sports
- $29/50 pieces
- Free delivery for seven boxes and more
Lazada
Jinfiltration
- From $39.90/50 pieces
- Two-day quick delivery
Creamo
- From $32.90/50 pieces
- Shop includes surgical masks in more quantities and other types of masks too including masks for kids
- Free delivery
Ergoworks
- $39.90/50 pieces
Selffix DIY
- $35/50 pieces
Shopee
S Mart
- From $39.90/50 pieces
- Next day delivery
Eload.SG
- From $44.90/50 pieces
- Same day delivery for orders before 8am on weekdays
N95 respirators