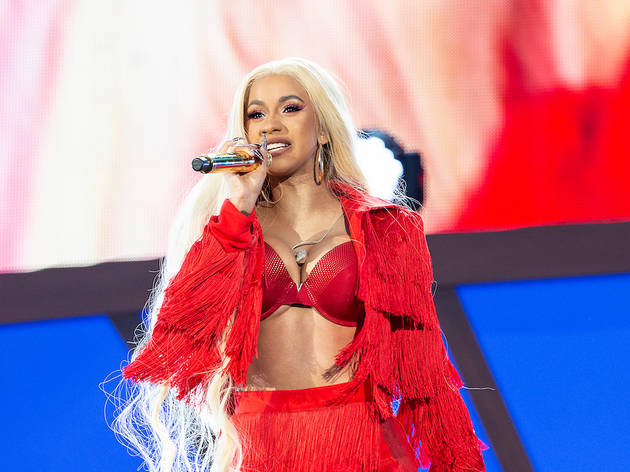 Your daily dose: a virtual music festival, a local artist's mini docu-series, and Elmo's Playdate
Read on for a daily dose of the things we're enjoying while staying in
Posted: Friday April 24 2020, 7:11am
Welcome to Your Daily Dose, a daily column dedicated to what Time Out Singapore's editors are loving right now including food, music, movies, theatre, workouts, and more – all of which you can also experience form the safety and comfort of your home while Singapore's 'circuit breaker' measures are in place till June. Make the most of your home-stay by ticking off the 28-day plan we've set up.
Friday has finally arrived, and we're living the cliché by starting the day with The Cure's Friday I'm In Love. While we're going to be cooped up for a couple more weeks, we might as well make the most of our extra time home checking off our list of things to do online this weekend. Whether you're prepping for the lockdown glow-up, polishing on your culinary skills, or binge-watching the latest (and greatest) titles on Netflix, there are a plethora of things to keep your mind active before you start sinking into the dark abyss of the mundane. Thankfully, you've got us to set you straight. You're welcome.
Yesterday, we made gula Melaka coconut buns with The School of Perfect Bakes, watched the local documentary about migrant workers I Dream of Singapore, and found zen (or at least tried to) among the chaos through meditation apps. Today, we're singing along with our favourite artists on PlayOn Fest, going behind the scenes with local artist Leow Wei Li, and hanging out with the Sesame Street gang (and special guests Tracee Ellis Ross, Lin-Manuel Miranda, and Anne Hathaway) and the kids via Elmo's Playdate.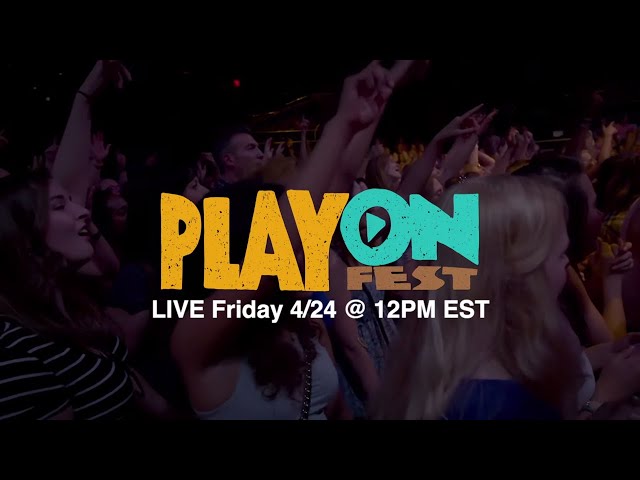 Catch your favourite stars at PlayOn Fest
Last week, we were glued to charity concert One World: Together at Home. Today, we've got three-day festival PlayOn Fest in motion. And as big music fans, we're not complaining one bit. Brought to your Interwebs by Warner Music Group, the exclusive online event is live-streamed via Songkick's YouTube channel from today until April 26 for 72 hours straight. It kickstarted today at midnight (SGT) with rapper LL Cool J.
The line-up is dominated by 65 of the label's music powerhouses including Ed Sheeran, Cardi B, Green Day, Paramore, Panic! At The Disco, Coldplay, Slipknot, Wiz Khalifa, Weezer, and more. But don't expect performances live and direct from their sweet digs. Instead, Warner Music Group opens its vaults to showcase epic archival performances from notable stages around the world. While the performances are not new, most of the footage has never been released. Expect to watch Janelle Monáe at Coachella, Bruno Mars at the Apollo, The Flaming Lips at the Sydney Opera House, and Korn at an art installation. There's also a special segment that pays tribute to the late rapper Nipsey Hussle's Victory Lap album release show.
PlayOn Fest also encourages viewers to click-to-donate or cop its very own merch where all proceeds will go to WHO's Covid-19 Solidarity Response Fund. This supports WHO's work to spread awareness, as well as provide frontline workers with all the essentials and ensure patients get the care they need. Can't wait to boogie with a cause? Come on, and join us here. Visit playonfest.com for the full line-up and schedule.
Follow Leow Wei Li behind the scenes in Homemade
In the spirit of championing our local artists, we're tuning into Sprmrkt's Instagram and Facebook pages today at 9am to peep at local artist Leow Wei Li's solo showcase through a mini docu-series: Homemade. For those unfamiliar with Wei Li's work, the series offers a curatorial intro to her paintings featuring items found in supermarkets, baking, grocery, and hardware stores in the heartlands – think sugar and rocket as well as household items like baby napkins. It highlights the little things that go into shaping the life and the experiences in Singapore.
Not only are we looking forward to getting acquainted with the artist and her innovative paintings better virtually, but also learn more about the creative process too. The series goes behind the scenes, showcasing just how the artworks are created, as well as a first-hand look at the new pieces before seeing them IRL at Sprmrkt at Dempsey once the circuit breaker measures have been lifted (fingers crossed).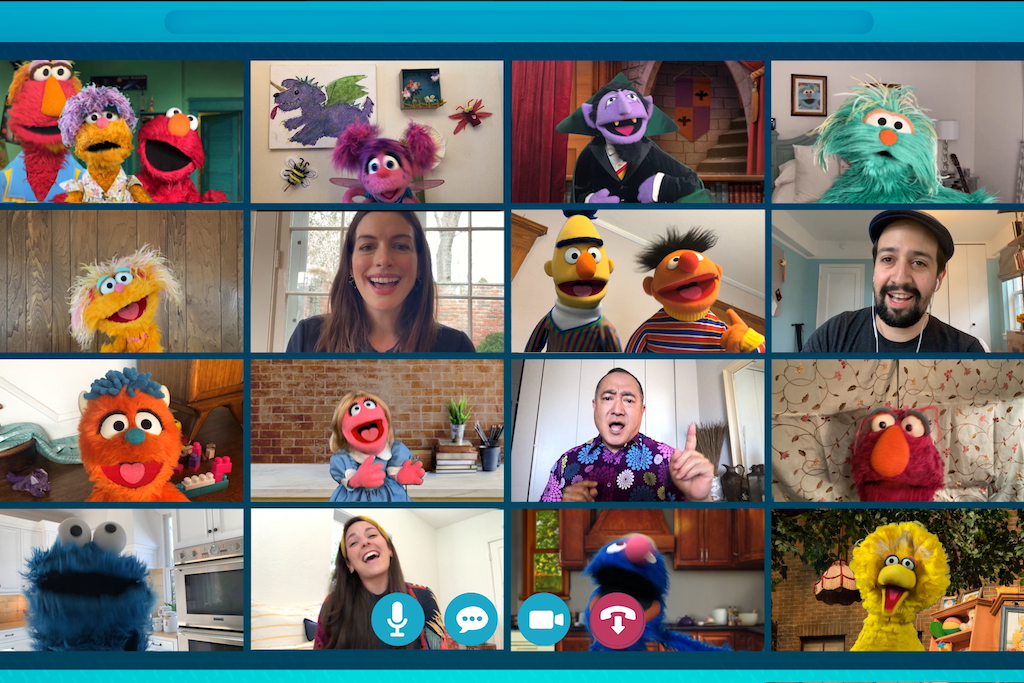 Hang out at Elmo's Playdate
Let's just say the kid in us is itching to be unleashed today as Elmo's Playdate takes over our small screens on HBO, HBO Family, and Boomerang today at 8.30am. Growing up with the Sesame Street gang, it's hard for us to not get nostalgic when we heard that the adorable muppets are coming together from their natural habitats for a TV special in the form of a cosy video conference which is very familiar to all of us right now. Elmo's Playdate follows Elmo, Grover, Cookie Monster, Abby Cadabby and their famous friends including Hollywood actors Anne Hathaway, Tracee Ellis Ross, and Lin-Manuel Miranda as they find new, innovative ways to play and learn together while social distancing.
The special is part of the Caring for Each Other initiative. With a knack for bridging many cultural and educational gaps with a fun program and an even fun cast of characters, the initiative helps kids adapt to the 'new normal' with all sorts of playful learning, ranging from games and sing-alongs to colouring and activity pages and free e-books via its website. There are also adorable videos on schooling the kids on the current sitch and the importance of washing their hands.
If you missed the TV broadcast of the furriest virtual playdate with Elmo and friends, catch up on HBO GO where it's available until mid-June. It's better to watch with the kids – they'll thank you for it.
Recap on yesterday's daily dose: gula melaka coconut buns, a documentary on migrant workers, and meditation.
Share the story