A hidden den in Pearl's Hill Terrace has been gaining quite the buzz. A small space that can fit 15 people comfortably at maximum, it has been the site of many an intimate party and open house.
This is Wild Pearl, a new meeting place for music lovers and partygoers alike. The idea for the space began with co-founders Chris and Andy, friends who met serendipitiously at a mutual's friends birthday beach party.
One thing led to another, and Wild Pearl has now welcomed the likes of DJ Bongomann (Ice Cream Sundays), Sivanesh Pillai (Sivilian Affairs), Dean Chew (Offtrack/Darker Than Wax) and Sebastian de la Cruz (Tropic City) to helm the decks. American DJ and producer Kush Jones has also passed through, brought in by the crew at Revision Music.
In fact, much of Wild Pearl's origin story is a string of serendipitious meetings and a let's-see-how-it-goes attitude. Not to mention pure passion and a respect for the local music scene. We speak to Chris and Andy to find out more about Wild Pearl and their ambitions to fashion it into a space to support music creators.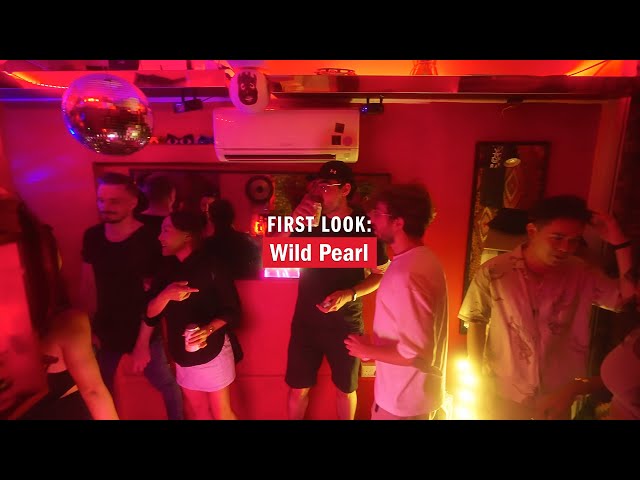 RECOMMENDED: The best nightclubs in Singapore and 17 reasons why you should stay out late in Singapore
It all started with a party
Shoutout to Alfie – it was his birthday party that brought Chris and Andy together, and today, we've got Wild Pearl. Chris made his way over from the UK in 2012, already an avid record collector and vinly-only DJ. Andy only arrived in Singapore with this wife in 2019 – right before the pandemic hit.
While Chris was missing the "serendipitious nights out" he enjoyed with friends in Singapore before the Covid-19 pandemic, Andy says, "[My wife and I] were definitely wanting to feel a part of a community."
Fresh from an eye-opening Burning Man experience in 2019, Chris was eager to start building that community of his own here in Singapore. Simple parties at his house became full-blown affairs with strobe lights and smoke machines. Chris admits he went a little crazy – but he started thinking, "How do we make this even better?"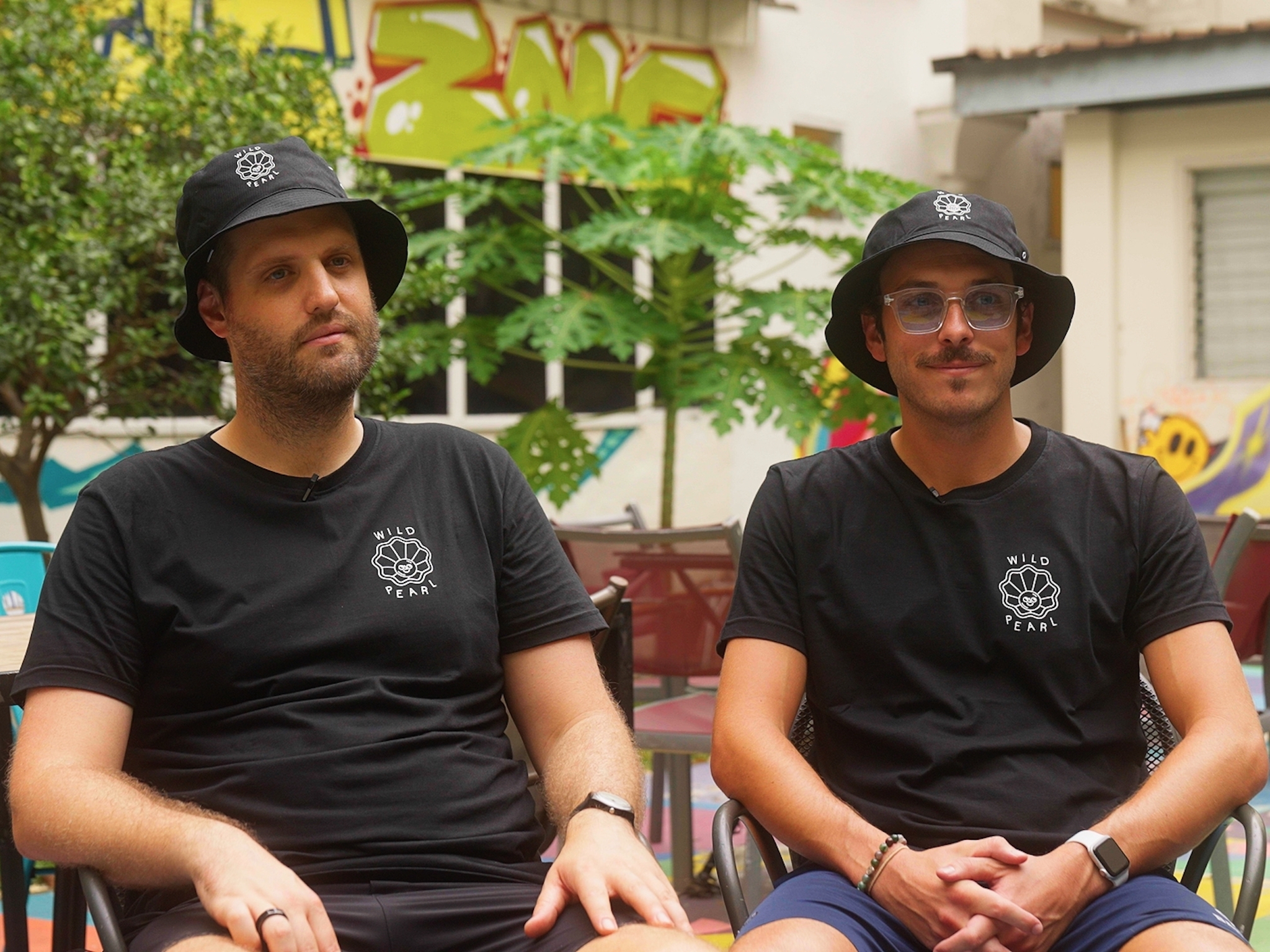 Setting up Wild Pearl
Over many conversations – in the cab, at Kult Café – the idea for Wild Pearl was born. "Our friends thought we were mental," says Chris and Andy.
The two started scouting Pearl's Hill Terrace, Singapore's hip enclave of pottery spaces, taxidermy studios, photo labs, and other cool shops. They settled on a small studio on the third floor and set to jazzing it up, rotating shifts to keep to social gathering restrictions during circuit breaker. Some of the furnishings you see today were scrounged from Kilo Lounge when it shut down, and the walls were painted by Chris and Andy themselves.
The two want to give the folks from Kult Café credit for helping them to get the ball rolling when they were ready to open. "The guys at Kult were awesome," says Chris. "They came to Wild Pearl after work, and because they've got lots of friends in the scene, they just invited their friends along."
"I'd say it snowballed in such a great way," says Andy. More friends of friends started visiting Wild Pearl and the co-founders also reached out on Instagram, bringing in DJs like Sivanesh and Linda of Jungle Flow Music.
For seasoned DJs like Sivanesh, playing for crowds has a certain pressure to it. As Chris says, "There's a lot less pressure in our room. On a realistic night, we have 10 to 15 people in the room and they are all your friends just hanging out. You're not playing to entertain or because you're paid for it. For me, it's about reconnecting with why you actually do it."
Mixing things up
Wild Pearl has put a temporary pause on open nights – but for good reason. Chris and Andy are focusing on projects that they hope will help local DJ and music producers. "The scene here is strong enough to have a really good showcase – and we want to support that," says Chris, referencing Singapore's local music production talent and its position as a hub for international DJs (alongside Bali).
What that support looks like – Wild Pearl as a rentable studio for aspiring DJs to practice, and a streaming platform to get their music out. Chris and Andy have invested in soundproofing the room, and outfitted the space with Genelec speakers, Pioneer decks, mixers from Allen and Health and Mastersounds...the list goes on. Right now, they're toying with the idea of a package costing $500 for 10 sessions in the booth, with discounts for DJs who've spinned at Wild Pearl or anyone who's part of their growing community.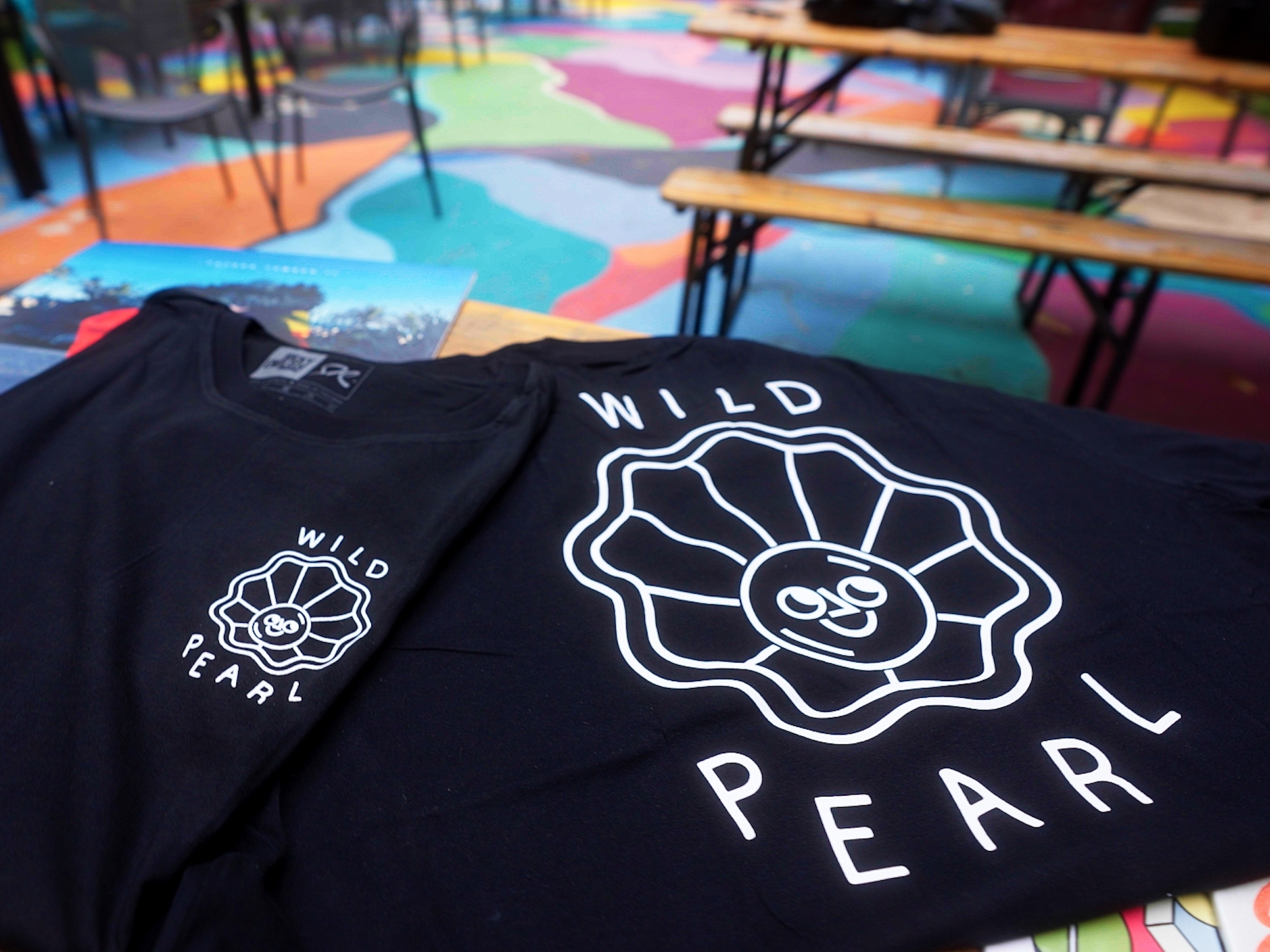 They also want to take their music outside the four walls of Wild Pearl's space at Pearl's Hill Terrace. Recently, the team partnered with Ocean Purpose Project to run a beach clean-up – complete with a live set from Wild Pearl's solar powered DJ booth courtesy of Nitecore and bread-waste-turned-beers from Crust. We can look forward to more pop-ups and events in the future.
Chris and Andy are carefully feeling their way forward, trusting in their passion and the creativity of the people around them. "I think we have to do it in a way that doesn't dilute what we've built, which has been so community focused," says Andy.
About the growth of Wild Pearl, Chris adds, "We just hope that it's going to mean that local DJs and creatives can DJ more often and meet more like-minded people. So hopefully, the net result can be more creativity."
Stay updated on future Wild Pearl pop-ups, studio rental opportunities, and other cool stuff at @wildpearlsg.