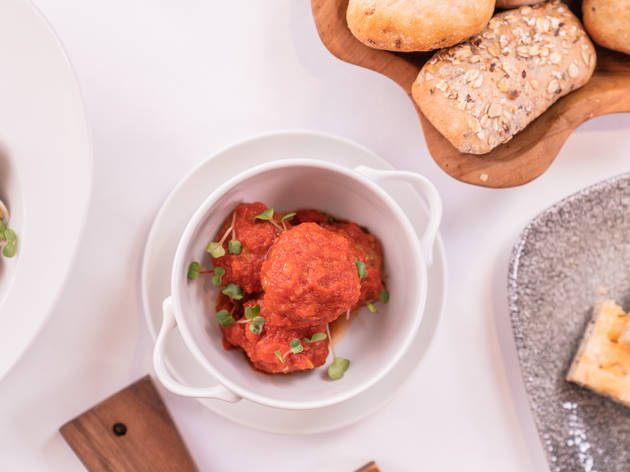 Da Bao Diaries: seasonal tarts by Cheryl Koh, a lavish weekend feast from Tablescape
For days when you feel like dining in – at home
Welcome to Da Bao Diaries, a column dedicated to what Time Out Singapore's editors are eating and drinking at home till we can visit our city's restaurants and bars freely once more. Da bao is a Singaporean colloquialism derived from Mandarin that refers to having a meal to go instead of dining in at an establishment. Ahead, we sampled seasonal tarts made using prized Korean produce, chowed down on a weekend feast, and more.
RECOMMENDED: Hot new restaurants and cafés to dine at in Singapore
Premium Korean fruit tarts ($13)
Korean produce, admittedly, doesn't get as much attention as its competition from Japan. But Brandfit, a local company, hopes to change that by raising the global profile of these ingredients. Take for example Korean Shine Muscat grapes that are sweetest during the months of July to February. They are grown to optimal juiciness by ensuring that each vine only supports two bunches at a time. Have a taste by visiting Tarte by Cheryl Koh, where the pastry chef uses the Shine Muscat grape to create an elegant tart filled with Sinkiwon Yuja Cream. There are also two other creations: a tart filled with pine nuts from Gapyeong, a province in South Korea where pine nut trees are only harvested once every three years; and a muskmelon tart paired with mascarpone cream. These seasonal creations are only available until September 30.
Minimum order $34
Delivery fee $15, free for orders above $120
Order here tarte.oddle.me/en_SG
Weekend Set ($98 for two) and almond raspberry and lychee cake ($38)
Skip the cooking and the washing up; the weekends are meant for relaxing after a long work week. And for those looking to spend a leisurely afternoon at home (away from the crowds and the constant need to scan SafeEntry QR codes), consider Tablescape's lavish set. It might be advertised for two, but the generous servings and sheer variety is enough to make a light meal for three. Its nine-course selection features the restaurant's signature baked bread, with starters of octopus salad and pan-seared duck foie gras sweetened with pear compote. Mains include Italian potato dumplings in tangy tomato sauce, oven-baked fish fillet, and the roast pork belly roulade that's tender enough to be sliced through with a spoon. A chocolate praline cake rounds off the meal on a decadent, sweet note.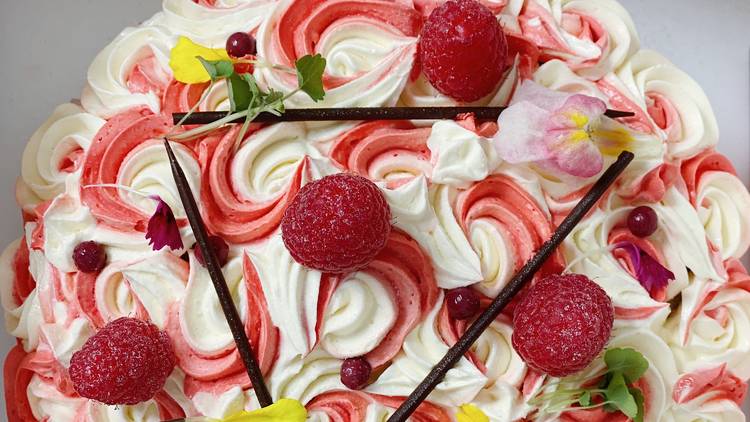 Dining at Tablescape would typically end with treats from the restaurant's dessert trolley. So even as you stay comfortably at home, it's still possible to sample Tablescape's signature bakes. Some five cakes are available on its e-shop, each available with a 48-hour notice. The almond raspberry and lychee cake comes pretty in pink, dressed with cream rosettes from top to bottom. Its flavour is inspired by the classic Isaphan, with layers of sponge sweetened with notes of rose, lychee, and raspberries. Other options include the peanut butter cheesecake, sacher torte cake, and the chocolate praline cake from its weekend set.
Minimum order None
Delivery fee $15, free for orders of two sets and above
Order here 6432 5566, or visit tablescape-restaurant-bar.myshopify.com