Heads up! We're working hard to be accurate – but these are unusual times, so please always check before heading out.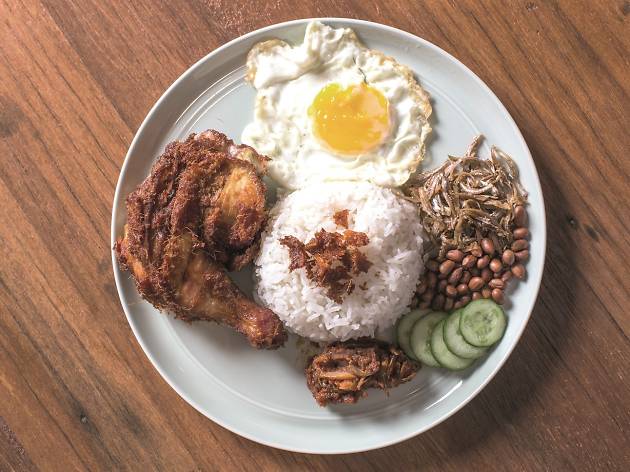 The best restaurants and stalls for nasi lemak in Singapore
Fragrant coconut rice, a side of sambal, anchovies and some egg – what would we do without nasi lemak?
Do we eat nasi lemak for breakfast, lunch or dinner? Often with the best local dishes, any time is the right time. Nasi lemak is no exemption. Fluffy and fragrant rice, a fried, boiled or omelette egg, sambal with anchovies and which ever sides you like to pile on your plate – who can resist a good serving of nasi lemak? When the craving hits, this is where we head to for our fill.
RECOMMENDED: The best chicken rice in Singapore and the best nasi padang restaurants and stalls in Singapore
You'll probably ask, why should I pay $12.80 for a plate of nasi lemak when I can tapow one for three bucks from the nearby Amoy Food Centre? But The Coconut Club's take on it is legit. The nasi lemak comes with all the trimmings: a fried egg, ikan bilis, peanuts, cucumber, fried chicken and, of course, sambal. The chicken thigh is the real star of the dish and is coated in a turmeric-, lemongrass- and cumin-heavy rempah before hitting the fryer, and is way juicier and more tender than the ones at your kopitiam stall.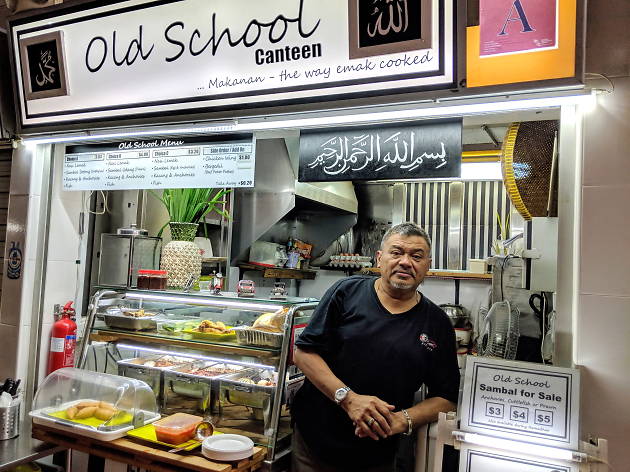 Try nasi lemak the old-school way. Fitting the nostalgic backdrop, blasting old tunes and peppered with vintage memorabilia, Old School Canteen serves plates of nasi lemak the traditional way. There are three different types of sambal to choose from: sambal with boiled egg, cuttlefish or prawns. Unlike the smooth paste you usually get with regular nasi lemak, the sambal here is thick and chunky. Have it with a serving of fluffy coconut rice, fried fish, peanuts and anchovies – starting from a mere $3 for a complete plate.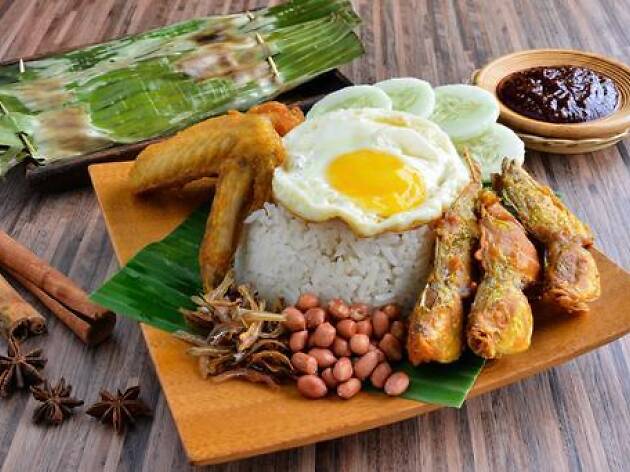 From the West side, Power Nasi Lemak is a strong contender for the best in the country. From $4, you can get a power-packed plate with your choice of meat (fried chicken, fish, otah and more) and a generous mound of fragrant coconut rice. The crowd favourite is the chicken wings (and has the reputation of being one of the best in town) so pile on extra servings to make all that queuing worth it.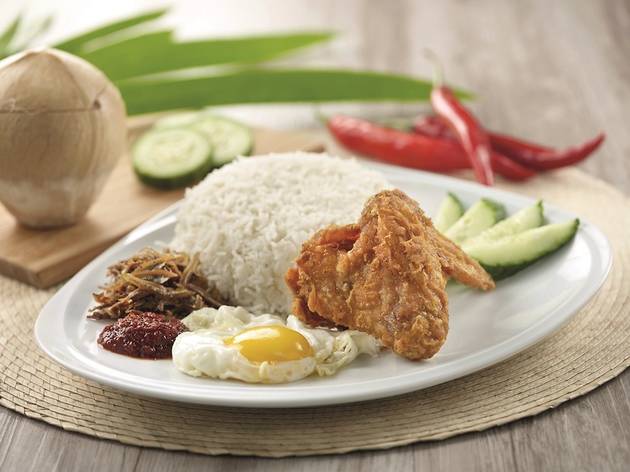 The family-run operation has been a part of Singapore's food landscape since 1998, dishing out plates of its fluffy beds of basmati coconut rice to hungry queues of people. To speed up the ordering process, everything on the menu comes as a set, so you can't pick and choose what you'd like with your rice. For the works, order the Full House ($4.50), which comes with a fried chicken wing, otah, ikan bilis, an egg and a sweet sambal sauce that's so good when mixed with the rice.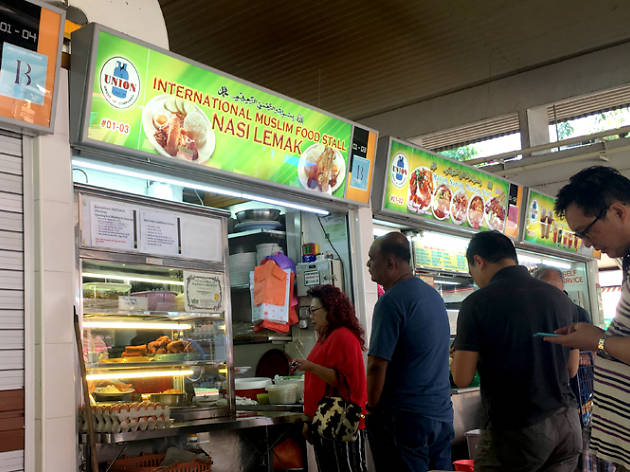 Long queues are the norm for International Nasi Lemak, a stall at Changi Village that serves up the rice dish with all the trimmings: fried chicken wings, ikan bilis, fried ikan kuning and otah. Whatever you do, don't miss the sambal – it's spicy, fragrant and extremely moreish.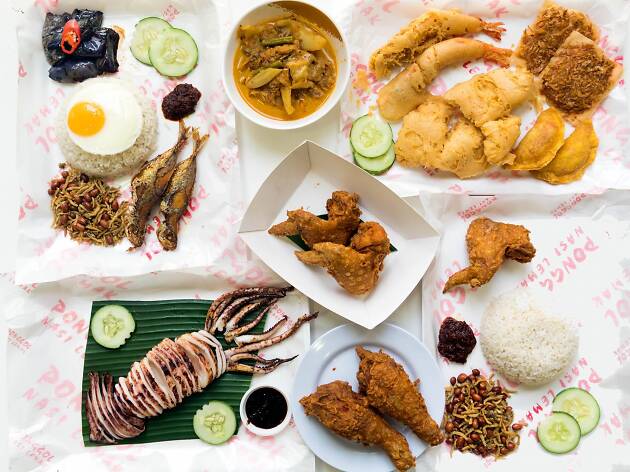 In the debate of whether nasi lemak is breakfast food or not, Ponggol Nasi Lemak goes on to only open in the evenings. Still, the stall warrants snaking queues and a supper crowd because of the late closing hours. There's so much variety at the stall – think beyond just a fried egg and fish as the sides – prepare to choose from crispy fried chicken, fried prawns, green beans, okra and more.