The best restaurants and stalls for nasi lemak in Singapore
Fragrant coconut rice, a side of sambal, anchovies and some egg – what would we do without nasi lemak?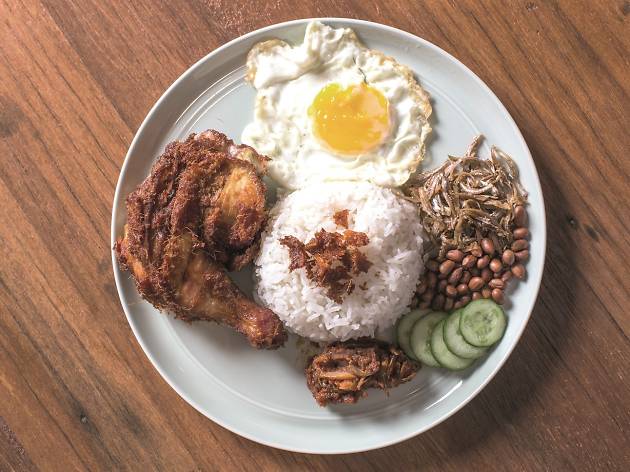 Do we eat nasi lemak for breakfast, lunch or dinner? Often with the best local dishes, any time is the right time. Nasi lemak is no exemption. Fluffy and fragrant rice, a fried, boiled or omelette egg, sambal with anchovies and which ever sides you like to pile on your plate – who can resist a good serving of nasi lemak? When the craving hits, this is where we head to for our fill.
RECOMMENDED: The best chicken rice in Singapore and the best nasi padang restaurants and stalls in Singapore
More local delights