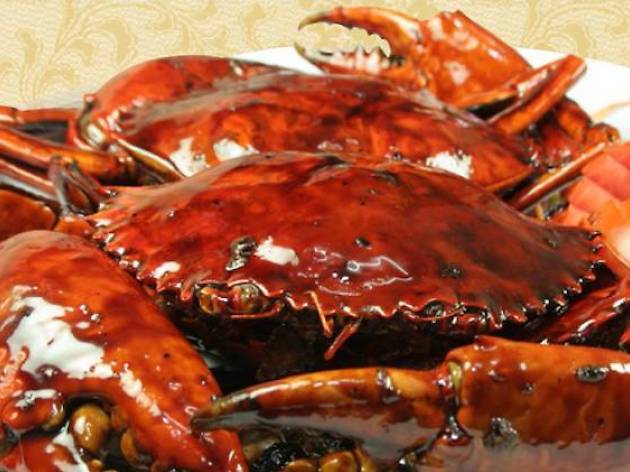 The best supper spots in Johor Bahru
Looking for a new spot for late-night grub? Cross the causeway 'cos this Malaysian city has plenty of supper options to indulge in. By Kristie Teo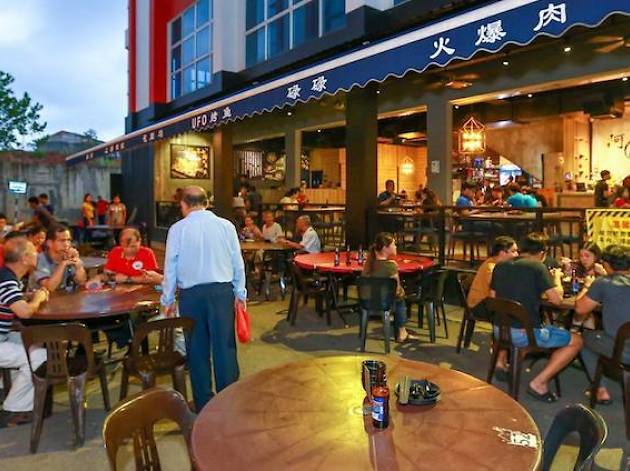 If you're familiar with the lok lok and zi char restaurant 阿胜碌碌火锅 that used to be at Permas, you'll be glad to know it's moved to the Taman Austin Heights and is now called Restoran Sing: 阿勝乐乐 店家主頁. Great for large groups, the restaurant offers a wide range of food choices including mala hotpot and the spicy clams.
Address: 99, Jalan Mutiara Emas 2a, 81100 Johor Bahru, Johor, Malaysia
Opening Hours: 5pm-3am daily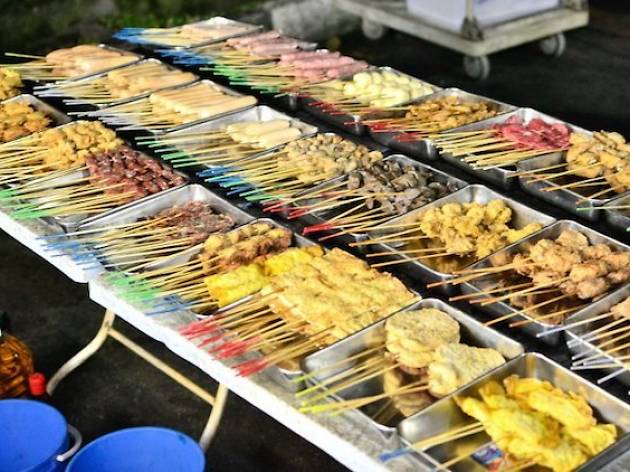 Located 10 minutes from Woodlands Checkpoint by car, KK Lok Lok is one of the biggest lok lok food trucks in Johor. There is an endless variety of affordably priced meats and skewers available for you to barbecue, deep-fry or boil.
Address: 42, 32, Jalan Pingai, Taman Pelangi, 80400 Johor Bahru, Johor, Malaysia
Opening Hours: Thu-Tue 10pm-4am, Sun 10pm-12am, closed on Wed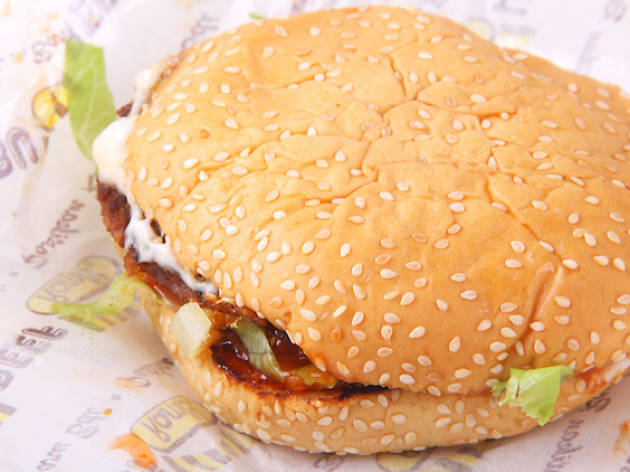 Look out for the B Point car wash, this unassuming burger stand located close to it serves up a darn good upgraded version of the Ramly Burger. The equal bun to patty ratio provides a good base to help absorb all the juices from the patty and sauces, making sure you don't leave a mess. Depending on how hungry you are, opt for a single or double patty.
Address: B.Point Station, Lot 25231-A, Jalan Yahya Al-Datar, 80000 Johor Bahru, Bukit Senyum, Malaysia (Located next to B Point car wash)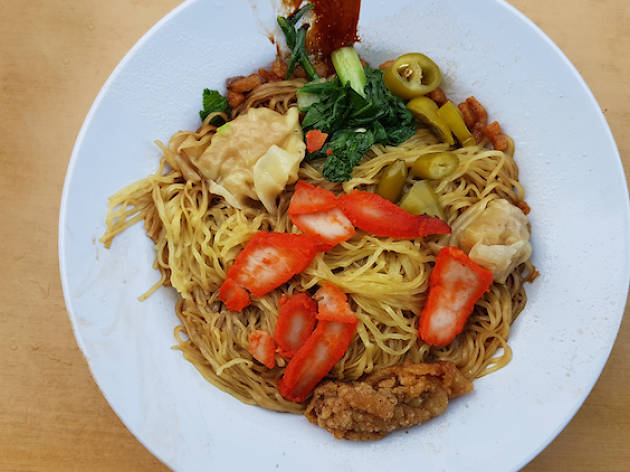 Originating from Ipoh, HW offers both the traditional Ipoh black sauce wonton mee and white sauce wonton mee that's specially tailored to Johor-ians and Singaporeans with a sweet tooth. The sweetness is balanced out by savoury pieces of crunchy lard tossed with the noodles and a dollop of chilli sauce.
Address: 68, Jalan Abiad, Taman Maju Jaya, 80400 Johor Bahru
Opening Hours: Tue-Sun 9pm-5am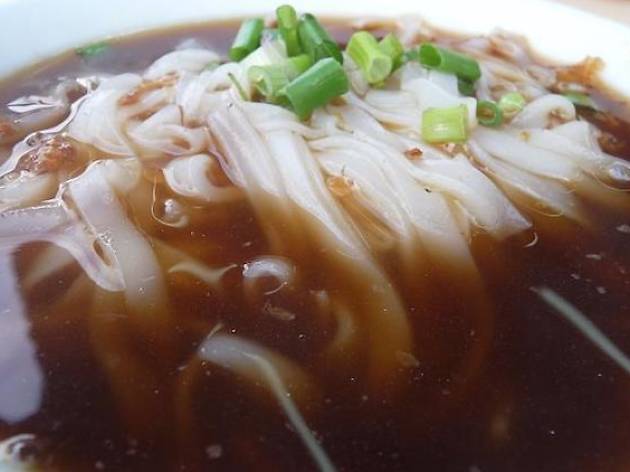 Woon Kiang does a simple yet incredibly satisfying bowl of kuay teow smothered in light sweet and savoury broth, one of Malaysia's most popular local dishes, The pork innards are highly sought after here – they're fresh, thoroughly cleaned and don't come with a pungent smell. If pork innards aren't your thing, you can always substitute it with the braised duck instead.
Address: 1 Jalan Pandan, Taman Stulang, 80300 Johor Bahru, Malaysia
Opening Hours: 5pm-4am daily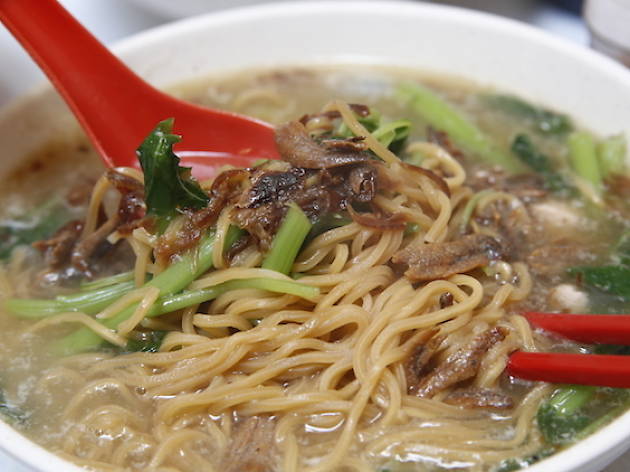 Restoran Ah Piaw Wanton Mee: 阿標雲吞面
This 24-hour wonton mee spot is frequented by both locals and Singaporeans alike. Each bowl is served with wonton noodles, intoxicatingly fragranced by sesame oil and lard, as well as a bowl of anchovy soup packed with a generous serving of wontons – all for the unbeatable price of RM5.50. If that isn't enough, you can always order another bowl or grab a few skewers from the lok lok stand close by.
Address: Jalan Keris, Taman Sri Tebrau, 81100 Johor Bahru
Opening Hours: 24 hours daily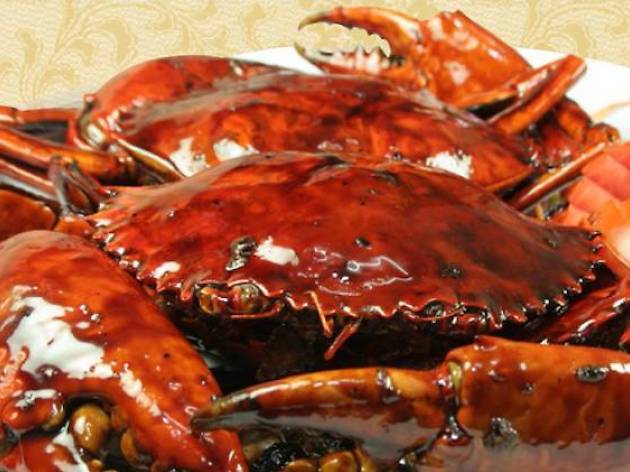 Yi Jia Seafood Restaurant (Bukit Indah, Johor)
Not to be confused with Singapore's Yi Jia South Village restaurant, Yi Jia Seafood Restaurant across the border is known for its broad range of seafood options at affordable prices. Easily accessible via the second link, it makes the perfect spot for dinner. Fresh from the tank, its crab dishes – there's black pepper, chilli and salted egg yolk – are a must-try.
Address: No. 17, 19, 21 & 23, Jalan Setia 9/17, Taman Setia Indah, 81100 Johor Bahru, Johor, Malaysia
Opening Hours: 3pm-1am daily