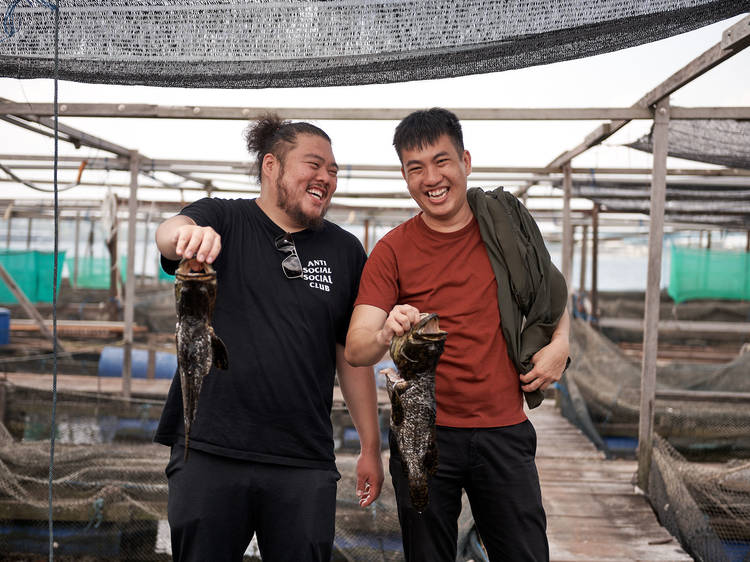 Photograph: Laut
April 7
Today's the day we finally got our license. It's also the first day of the circuit breaker. We were planning to open the restaurant for dine-in so this put a complete halt to our plans. Thankfully, we saw it coming so we were completely caught off-guard and were prepared to switch to delivery. We just needed to get things sorted as fast as possible because every day counts.
I arrived at Laut at 10am to brainstorm with the team on how we can change our food and drink to make them more delivery friendly. We also had to re-examine our website and convert it to an ordering platform. I called up Kiat from Syndicate our friend and designer to explain the changes and turn our website into a functioning e-commerce site.
At noon, I reached out to our photographer Nicholas Ee from nicholasee.com and scheduled a photoshoot 'cos we needed pictures of all the food and drinks for the site. Since Laut takes inspiration from the orang laut – the indigenous sea peoples of Southeast Asia of the 1800s, we took a grittier approach to the brand's design aesthetic.
My days are largely filled with admin work. I liaised with suppliers for bottles, packaging and cutlery – precious supplies that are sold out everywhere. I looked into the different delivery platforms we could partner up with but in the end, we decided to do things ourselves since demand should be manageable. I finally had my first meal of the day – wonton mee – at 6pm.
Nicholas came over at 10pm for the shoot. It was a very smooth process because we knew exactly what we wanted. Our friends and the team moved mountains to help us get everything done in such a short period of time. We shot a total of 15 dishes and drinks and wrapped up at around 3am. Supper was leftovers from the shoot.