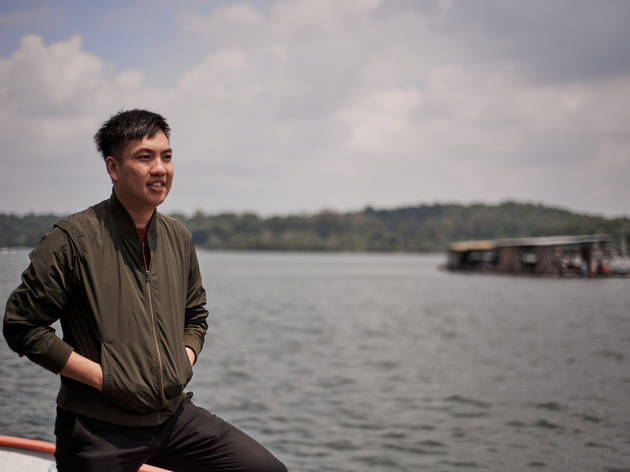 What it's like to open a new restaurant and bar during the circuit breaker
We speak to Leon Tan from Laut, a new restaurant and bar that was due to open on Stanley Street before the 'circuit breaker' struck
The CB Chronicles is an on-going series exploring how people are coping during the 'circuit breaker'. Want to share your story? Reach out to us at contact.tosg@timeout.com and we'll be in touch.
In this entry, Leon Tan, the former head bartender of Native shares with us the challenges he's had opening a new bar during these crazy times. Laut, was meant to open on Stanley Street in April, but due to the current measures, Leon and his business partner Frank Shen had to quickly pivot and launch online instead. Here's an inside look at a week in Leon's life.
RECOMMENDED Feeding a dream: the struggles of opening a new F&B business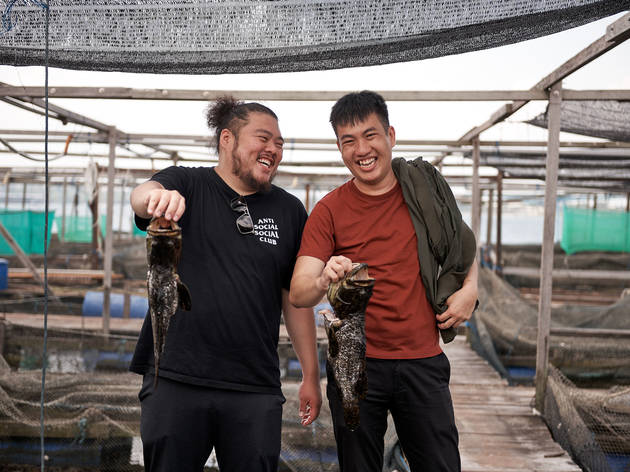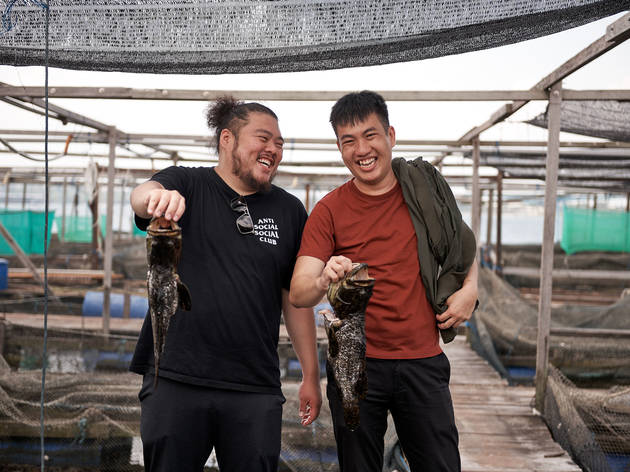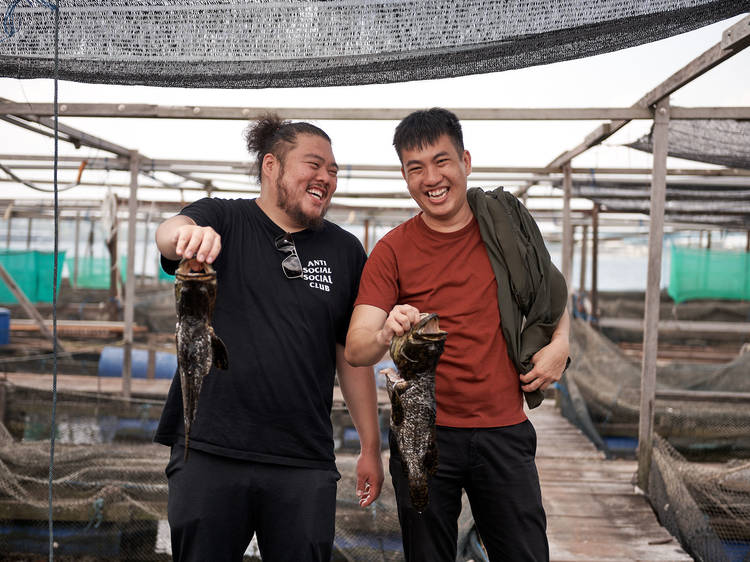 Photograph: Laut
April 7
Today's the day we finally got our license. It's also the first day of the circuit breaker. We were planning to open the restaurant for dine-in so this put a complete halt to our plans. Thankfully, we saw it coming so we were completely caught off-guard and were prepared to switch to delivery. We just needed to get things sorted as fast as possible because every day counts.
I arrived at Laut at 10am to brainstorm with the team on how we can change our food and drink to make them more delivery friendly. We also had to re-examine our website and convert it to an ordering platform. I called up Kiat from Syndicate our friend and designer to explain the changes and turn our website into a functioning e-commerce site.
At noon, I reached out to our photographer Nicholas Ee from nicholasee.com and scheduled a photoshoot 'cos we needed pictures of all the food and drinks for the site. Since Laut takes inspiration from the orang laut – the indigenous sea peoples of Southeast Asia of the 1800s, we took a grittier approach to the brand's design aesthetic.
My days are largely filled with admin work. I liaised with suppliers for bottles, packaging and cutlery – precious supplies that are sold out everywhere. I looked into the different delivery platforms we could partner up with but in the end, we decided to do things ourselves since demand should be manageable. I finally had my first meal of the day – wonton mee – at 6pm.
Nicholas came over at 10pm for the shoot. It was a very smooth process because we knew exactly what we wanted. Our friends and the team moved mountains to help us get everything done in such a short period of time. We shot a total of 15 dishes and drinks and wrapped up at around 3am. Supper was leftovers from the shoot.
Photograph: Laut
April 8
Another 10am day at the restaurant. I called all our suppliers to check if the packaging we required is back in stock. Meanwhile, our chef Andre was busy testing recipes in the kitchen, making sure the food transports well during delivery. We did a couple of test runs, sending out orders to friends and asking them for their feedback, changing things like portion size and how we pack things along the way.
At noon, I shifted my attention to the drinks, working with our bartender, Kai. We went to the market to get the necessary produce and started batching up our ferments and ingredients for the cocktails. In drinks like the Grass, we make our own kombucha – blending up wheatgrass, lemongrass and pandan and leaving it to ferment. Once we were done, we had lunch together as a team, troubleshooting all the issues that have cropped up so far as we ate.
Nicholas sent over the edited photos from last night's shoot at around 5pm. I made sure everything was uploaded on the website and made some tweaks to improve the user experience. Things were finally coming together so I made more calls to our suppliers, making sure that all the stock we needed arrived on time. I didn't want to be in a situation where I'm ready for sale but have nothing to sell. Time passes by quickly when you're doing admin work – I got home at 2am.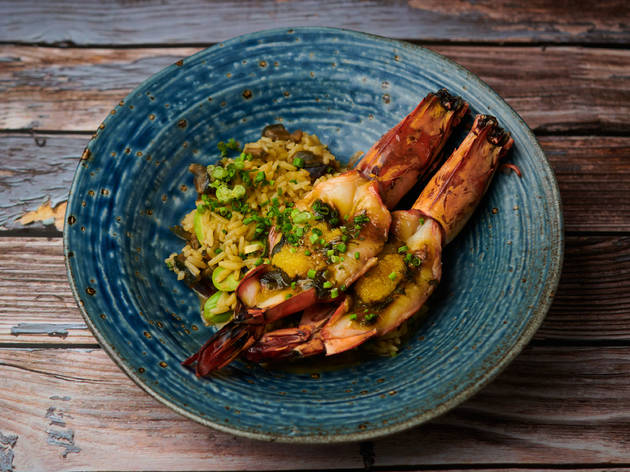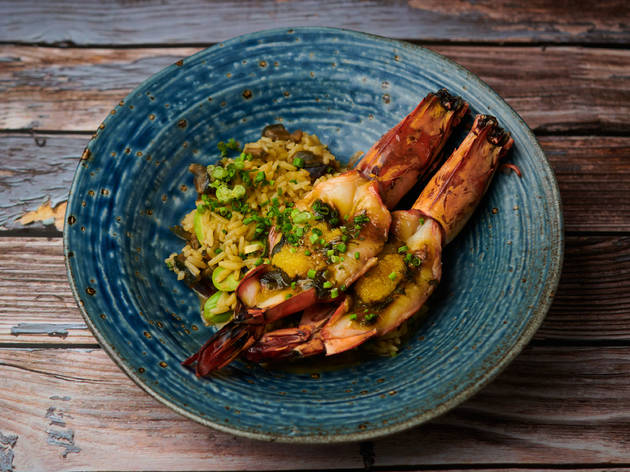 Photograph: Laut
April 9
Taste, taste, taste. Work, work, work. This morning was a lot like the one before. Chef Andre prepared more dishes for us to try. Seafood features heavily on the menu – we have dishes like thunder tea rice topped with succulent grilled prawns, otah sandwiches and a squid gado gado. We work with Ah Hua Kelong, which supplies us with the fresh fish and shellfish we need. We're always taking in feedback so the tasting process is a constant back and forth.
In the afternoon, I spent some time troubleshooting the website's e-commerce platform. The worst thing would be customers not being able to check-out after adding everything they want to cart. I was also informed of printing delays for our bottled cocktail labels so we had to launch without the drinks. I designed an EDM that announced our soft launch to friends and family, keeping the group small at first
At around 6pm, the website was finally ready to launch. I prepared for everything to go live at 11am on Good Friday. I didn't know how to feel at this point, to be honest. Everything went by in such a flash. If anything. it felt like the pressure was now on.
We celebrated the small victory with the team over a couple of drinks, cleaned up the space and went home early. I managed to sneak in some Netflix before heading to bed.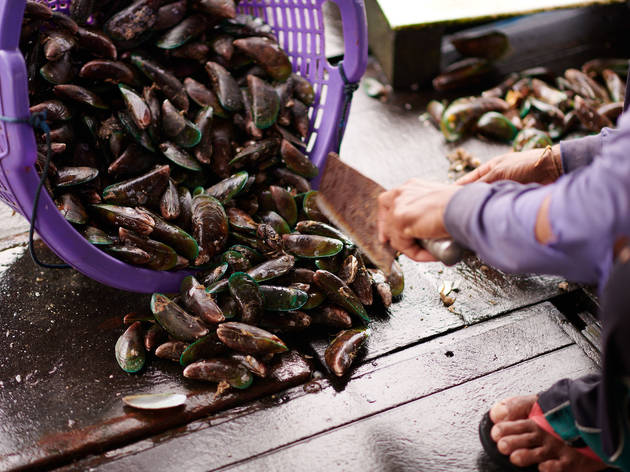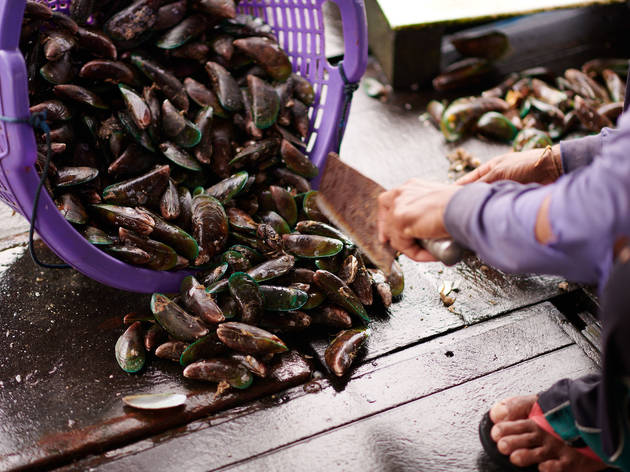 Photograph: Laut
April 10
It's launch day so I got to Laut extra early at 8.30am. I made sure to get coffee from one of the neighbouring cafés because I was expecting a long day. But to be honest, our first day was really slow at the start. I felt like I was just watching the screen, waiting for orders to come in.
To keep busy, I called our contractors to discuss the next steps as we had to stop construction during the circuit breaker. A lot of things in the physical store are currently on hold.
Finally, at around noon, our first order came in. It was from a friend who lives in Bukit Panjang. I made the delivery personally and it was also nice to see a familiar face, even if for a split second. Making a good first impression is a genuine concern because we only get this chance once. We don't have a reputation yet and people don't know what to expect. It's important that the food and drinks reflect what we want for Laut once the brick and mortar is done.
I was out on the road fulfilling delivery orders all day. We're a four-man operation so Frank and I went on an islandwide tour while Andre and Kai held down the fort in the kitchen and bar. We regrouped at around 10pm, running through any issues we had during our first day of operation. Overall, I think our first day of delivery went great! We discussed ways to improve our workflow and be more efficient while having spicy Korean fried chicken for supper.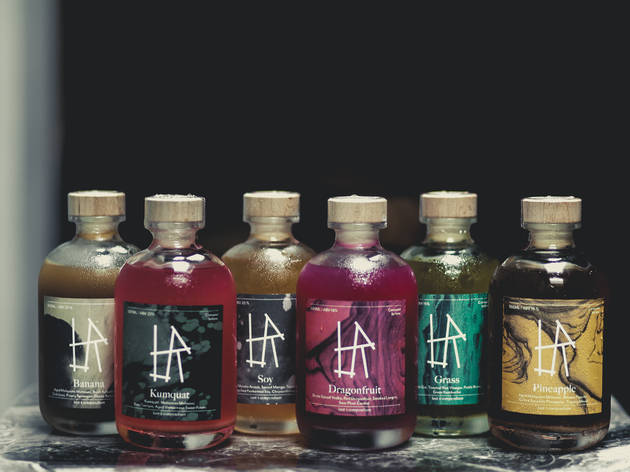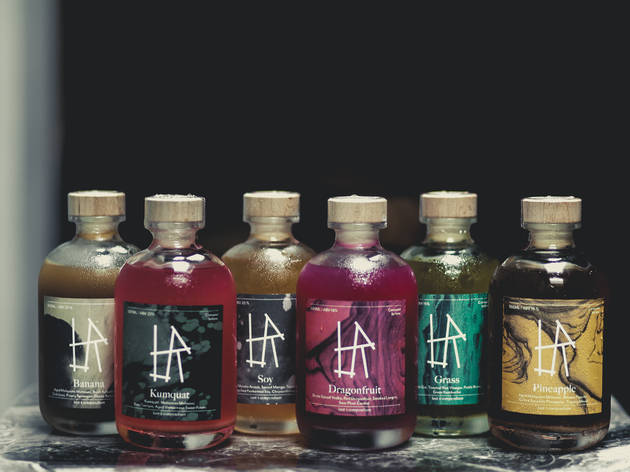 Photograph: Laut
April 11
I got to the outlet early again pumped up with coffee because I didn't sleep well. A lot of things were running through my mind last night – thinking about the business and how to sustain it.
It's another day full of deliveries but I managed to have lunch at the outlet in between drops. I find myself reading the news more often now, trying to keep myself updated on the ever-changing laws.
Some good news, the labels for our bottled cocktails will be ready on Monday. We got to work preparing batches of cocktails in order to launch next week. Like the food, we want the drinks to showcase local and regional produce like Sarawak pineapples and peppers with Malaysian honey that we use to make mead.
Grabbed dinner from Park Bench Deli while filling up some paperwork. I made a couple more deliveries to friends before jumping on the phone to talk to like-minded business owners in order to understand how they're coping during these times. I'm really grateful that they're willing to share some of their strategies when I reached out for advice.
It's 1am and I can't sleep so I flipped open a book tracing the history of Southeast Asia from the 1350s. It gives me a better understanding of what life was like back then, what people used to eat and how they lived – this is what we hope to share with guests at Laut once we open.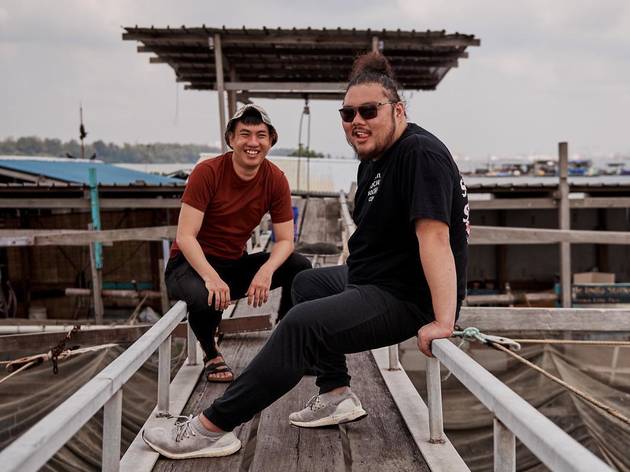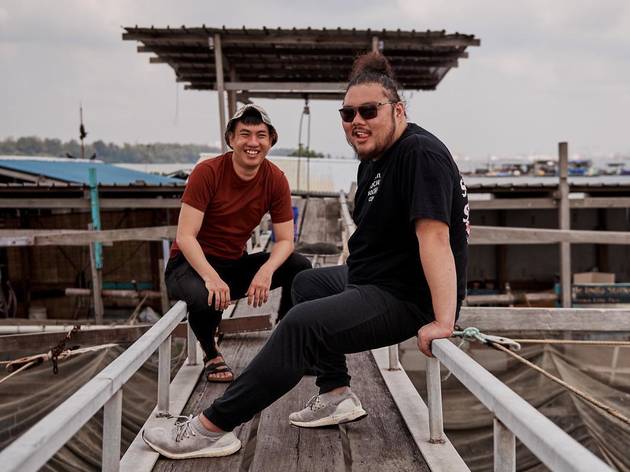 Photograph: Laut
April 12
It's my day off so I went to Geylang Serai market to stock up on groceries and grab lunch. After finishing my economical mixed rice, I called up my business partners to plan for a sustainable way to operate the business in the trying months to come. How will we survive if the circuit breaker is extended? What else can we sell on the website? How can we drive more awareness for Laut?
I go for a jog around Bedok Reservoir at 4pm with these questions weighing on my mind.
In the evening, I have dinner with my family before reading up more on the different forms of government assistance available to help the business. The situation changes every day and I find myself always having to prepare for the worst.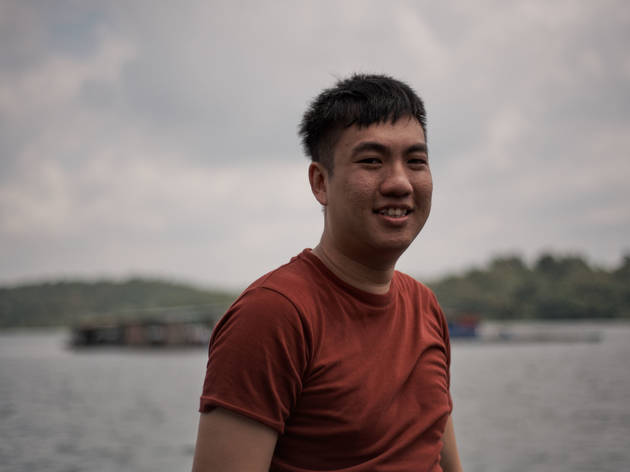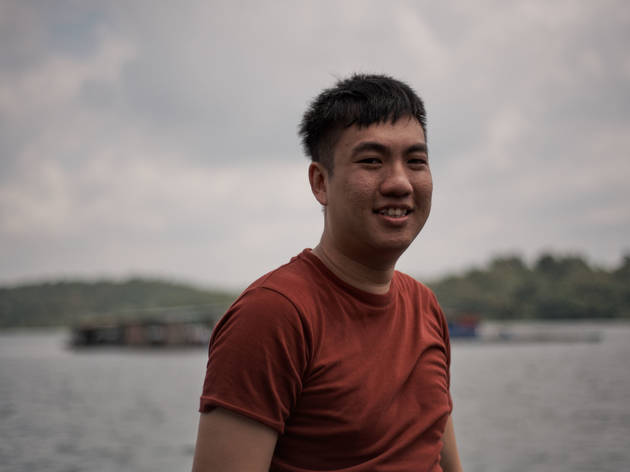 Photograph: Laut
April 13
I got to the outlet at 10.30am and prepared for a new week. Our labels were ready so we put up the bottled cocktails on the website. After all this time, I'm excited for people to finally try the cocktails. But of course, this was not the launch I had in mind when I decided to open a bar. I'm a firm believer that the cocktail bar is one of the last bastions of human interaction – a place where people can come together, have a conversation, share experiences and make new friends. Alas, that can no longer happen.
I did not foresee having to make my bar programme virtual. But I'm working on short one-minute social media videos to show people how to best enjoy their cocktails at home. Each delivery order also comes with a QR code you can scan to access Laut's playlist so you can still feel like you're in the restaurant.
I spend time between mise en place prep work and making deliveries throughout the day. I have cake from Pantler for dinner and at 9pm, we have yet another team meeting to discuss how to optimise operations before I head home, read and sleep.
Read more food and drink stories here