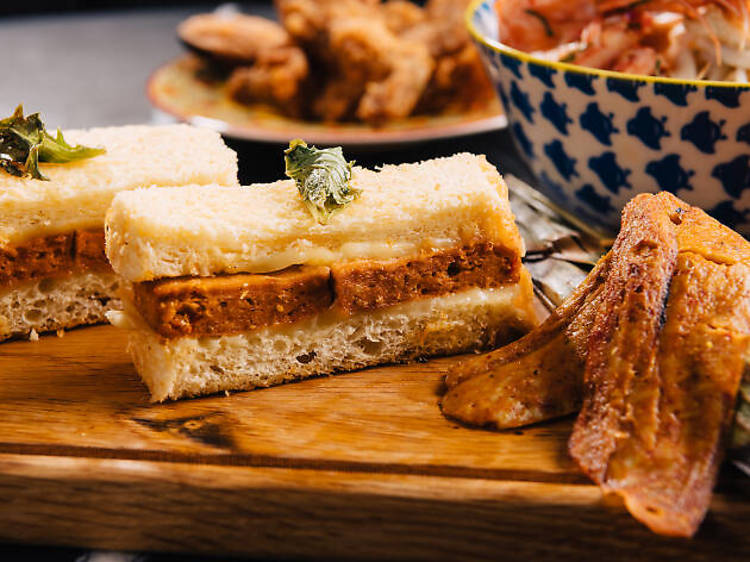 Ahmad Iskandar Photography
More of a snack than a proper dish, the humble otah comprises fish paste mixed with chillies, garlic, shallots and lemongrass, then wrapped in banana leaves and flame-grilled – there's a lot of work that goes into each stick.
Stick to tradition: Spicy and cheap, the otah at Lee Wee Brothers is usually an accompaniment to a plate of nasi lemak. Choose from the original otah ($0.75), the non-spicy ($0.75) and other assorted flavours like fish head, squid, crab, fish roe and prawn ($1).

Mod it up: At Clan Cafe, the tea time staple is given a spicy twist. Combining a thick slab of rich mackerel and prawn otah with 18-month aged Comte cheese in a toasted brioche bun, the otah sandwich ($16) may be on the pricier side but for a sarnie this good, we'll gladly part with our money.