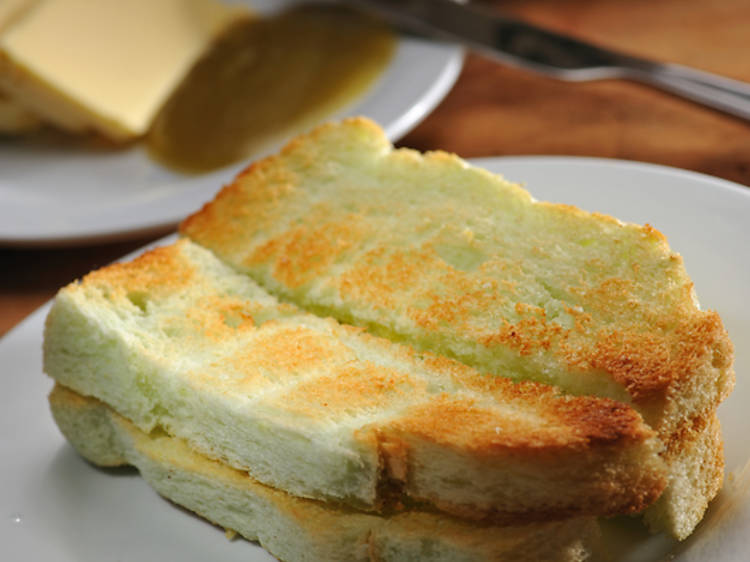 Kaya toast and coffee
Two compressed slices of white bread with a spread of jam and butter slathered between doesn't exactly sound like a meal of champions, but in Singapore, it's breakfast. The quintessential start to the city's day features a knife's swipe of kaya – eggs, coconut milk and sugar perfumed and coloured by pandan leaves –between charcoal- or heater-browned slices of thin bread.
Chain cafés like Ya Kun Kaya Toast and Toast Box do a decent job of promoting Singapore's breakfast culture here and around the region, but for the full nostalgic experience, seek out venerable institutions like Heap Seng Leong and Tong Ah Eating House.
To wash the toast down, get a cup of potent sock-filter Robusta coffee, or kopi gu yew: black coffee that includes a dollop of butter for mouthfeel and, back in times of austerity, as a sign of wealth. And you thought bulletproofing your coffee was groundbreaking.