Best local breakfasts
Five ways to start your day on the right note: by eating like a local
Kaya toast and coffee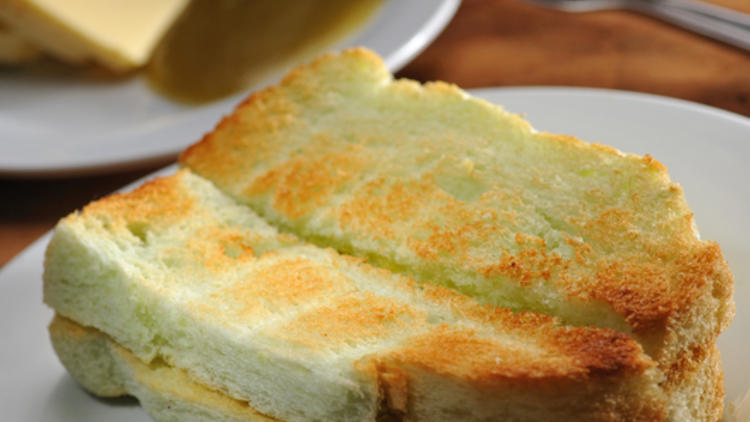 Two compressed slices of white bread with a spread of jam and butter slathered between doesn't exactly sound like a meal of champions, but in Singapore, it's breakfast. The quintessential start to the city's day features a knife's swipe of kaya – eggs, coconut milk and sugar perfumed and coloured by pandan leaves –between charcoal- or heater-browned slices of thin bread.
Chain cafés like Ya Kun Kaya Toast and Toast Box (various outlets) do a decent job of promoting Singapore's breakfast culture here and around the region, but for the full nostalgic experience, seek out venerable institutions like Heap Seng Leong (#01-5109, 10 North Bridge Rd; Daily 4am-8pm), Tong Ah Eating House (35 Keong Saik Rd; Thu-Tue 6.30am-10pm) and Chin Mee Chin Confectionery (204 East Coast Rd; Tue-Sun 8.30am-4pm).
To wash the toast down, get a cup of potent sock-filter Robusta coffee, or kopi gu yew: black coffee that includes a dollop of butter for mouthfeel and, back in times of austerity, as a sign of wealth. And you thought bulletproofing your coffee was groundbreaking.
Roti prata
The Americans have their pancakes and Singaporeans have roti prata. This grill-cooked flatbread is a simple dough mix of flour, water, sugar and salt, and if your chef's particularly skilful, lots of pizza-like tossing and twirling theatrics. Plain versions are good conduits for sugar or the usual watery dhaal curries that accompany a plate, but recent years has seen even more unique toppings like cheese, chicken floss, chocolate syrup and Milo powder sprinkled between the pastry folds.
Stalls like Niqqi's the Cheese Prata Shop (#01-00, 18 Clementi Rd; Daily 24h) and The Prata Place (1A Thong Soon Ave; Daily 7am-midnight) have also perfected the art of making the paper prata – a translucent, thin cone of crispy dough with a dusting of butter and sugar that breaks away at the lightest touch.
Lontong and mee siam
Lontong is essentially a log-shaped rice cake steamed in banana leaves, sliced into pucks and then dunked into a spicy broth of coconut milk and veggies called sayur lodeh. Malay and Peranakan stalls like Glory Catering (139 East Coast Road; Mon-Fri 9am-5pm; Sat 9am-Noon) and Nusa & Tara (#01-22 ABC Brickworks Food Centre, 6 Jln Bukit Merah; Tue-Sun 5.30am-1.30pm; Closed on Mon) load their bowls with a generous mess of chilli, carrots, cabbage, tofu, fried shredded coconut and a dollop of sambal to fill you well into tea time.
Another fiery find at Malay – and sometimes Chinese – stalls comes in several forms. Thin rice vermicelli, a boiled egg, bean sprouts and a wedge of lime for zing are constants, but mee siam – literally, 'Thai noodles' – gravies come in shades that colour from ochre to a feisty red. Hajjah Mariam Muslim Food (#01-53 Kovan Market and Food Centre, 209 Hougang St 21; Tue-Sun 7am-2.30pm) balances salty dried prawns with sourish tamarind paste, while Hup Hup (#02-14 80 Circuit Rd; Daily 6am-2pm) tames its sweet, sour and spicy sauce with coconut milk.
Nasi lemak and fried noodles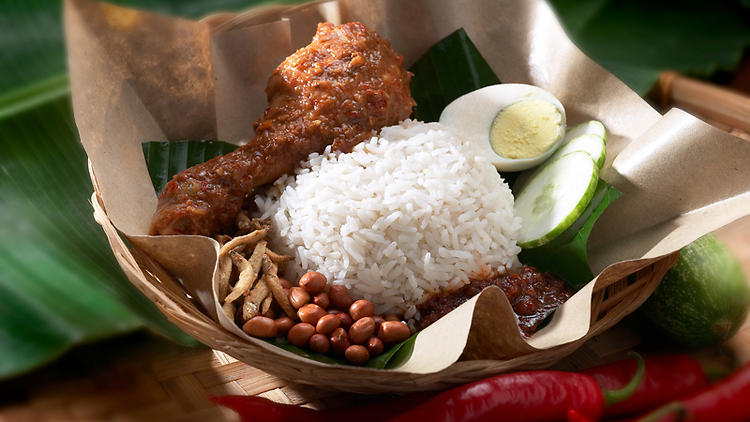 Nasi lemak literally means 'fat rice' in Malay – and it's no wonder. The calorific start to the day includes a plate of coconut- and pandan-infused rice topped with fried anchovies, cucumbers, a fried egg and a healthy dose of sambal chilli.
Malay-Muslim stalls like Boon Lay Power Nasi Lemak (#01-06 Boon Lay Place Market and Food Centre, 221 Boon Lay Pl; Mon 6pm-4am; Tue-Sun 6am-3pm; 6pm-4am) add protein to the plate with turmeric-coated fried chicken, fish paste otah or a tiny piece of deep fried fish – usually ikan selar – with edible pin bones. At the Chinese-run stalls like Ponggol Nasi Lemak Centre (238 Tanjong Katong Rd; Fri-Wed 5.30pm-2.30am), slices of luncheon meat, Nyonya achar pickles and fried dried shrimp can be added on.
At the Chinese stalls, subbing rice for noodles is also an option. Order a plate of wok-tossed rice vermicelli (bee hoon), thicker rice cake strips (kway teow) or yellow Hokkien noodles, and make sure to break a sunny side yolk over the strands for an indulgent breakfast.
Chwee kueh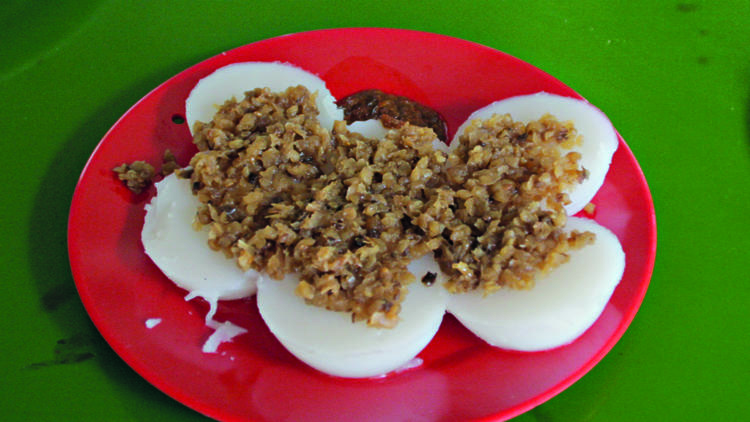 The Teochew contribution to the Singaporean breakfast is chwee kueh: small wedges of rice flour cakes topped with a salty top of brown preserved radish (chai poh) and chilli on the side.
Simply made, each good bite features the melting texture of the mild cake, contrasted with the crunch and brine of the chai poh. Get in line at Jian Bo Shui Kueh (#02-05 Tiong Bahru Food Centre, 83 Seng Poh Rd; Daily 6.30am-11pm), Authentic Tiong Bahru Chwee Kueh (#02-62 Tiong Bahru Food Centre, 83 Seng Poh Rd; Daily 11am-9pm) and Ghim Moh Chwee Kueh (Ghim Moh Temporary Market, 150A Ghim Moh Rd; Daily 6.15am-7pm) for the taste of the city's best versions.